It's Friday, I'm sure people are getting ready to head into the weekend (don't you love short workweeks?) but I thought I'd pop in with something letterpress-related (fancy that?) for your afternoon.
I've actually never shared our business cards here on the blog. Or any of our branding, really. Yet we print a new iteration of our business cards each year – gotta keep things fresh, you know – and so have had three different sets of cards so far.
It makes quite the little pile: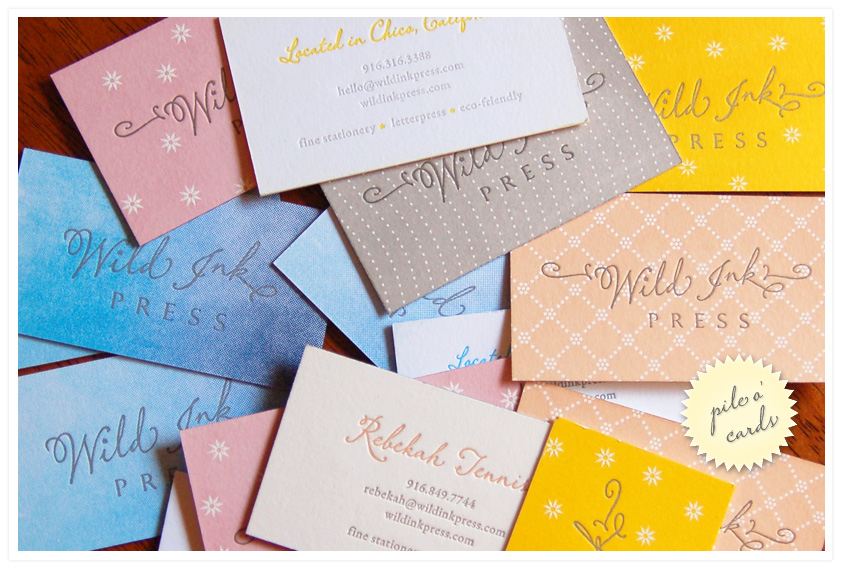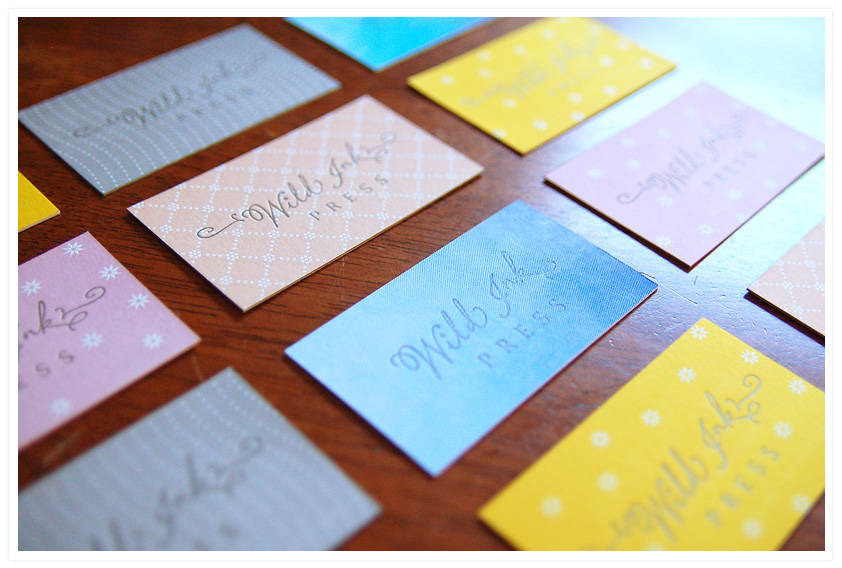 Is there any method to the madness? Maybe a leetle teeny bit. Our main Wild Ink standard is our one color logo, and the color grey. (Our "corporate" color, if you will). And we always use our cards as a chance to test out some method of printing or try and master a new technique. Other than that, it's a free-for all!
Year one, was all about grey and yellow. You know I love that combo – just look at our master bedroom, for one.
We were pretty green at letterpress printing, but used the cards to test out printing a background color flood, and using two colors double-sided.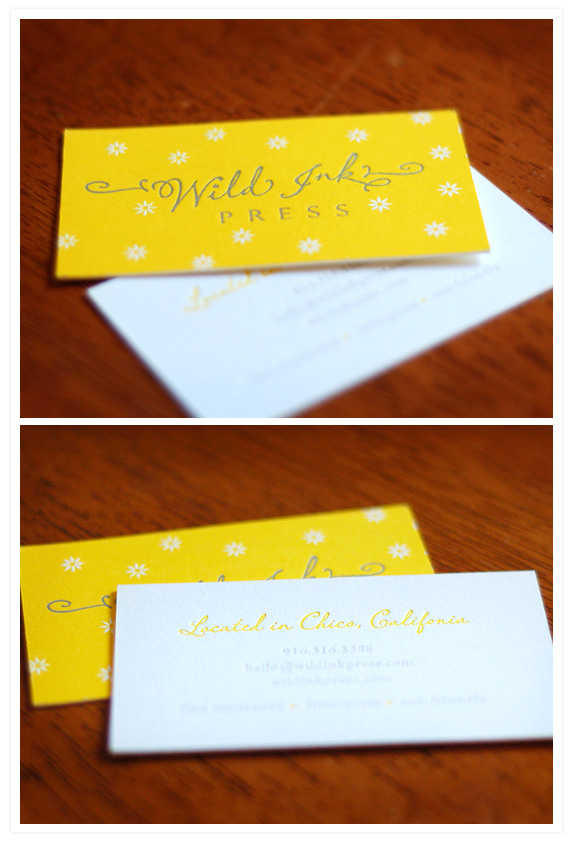 There were actually three different patterns  printed for the yellow side, but I only have this one design remaining – all the rest have been given away! It kind of pains me to look at this card, to be honest. A bit of over-inking on the yellow type, and can you catch that major typo?? The card reflected the colors of our grand opening: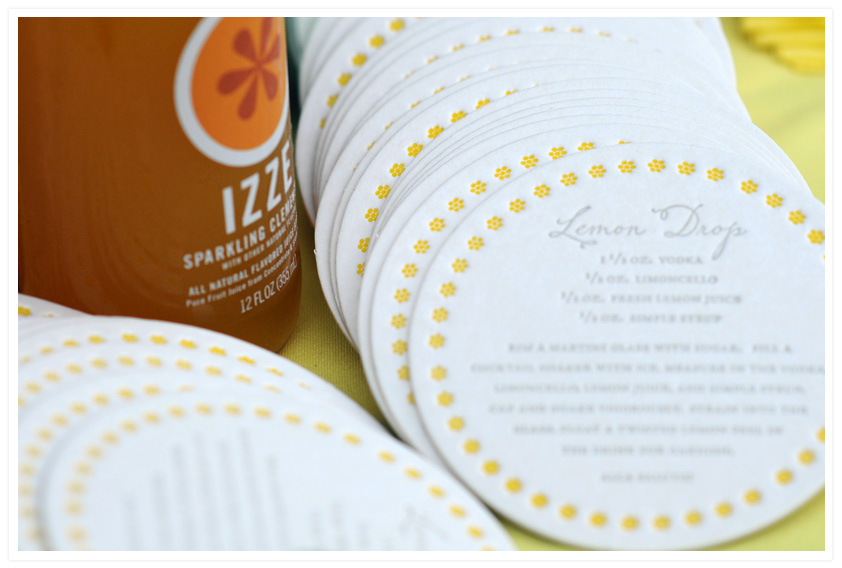 I could have stuck with yellow and grey forever methinks (still love it!) but we ran out of cards before our original stationery show debut, and needed to print up new ones. Year two: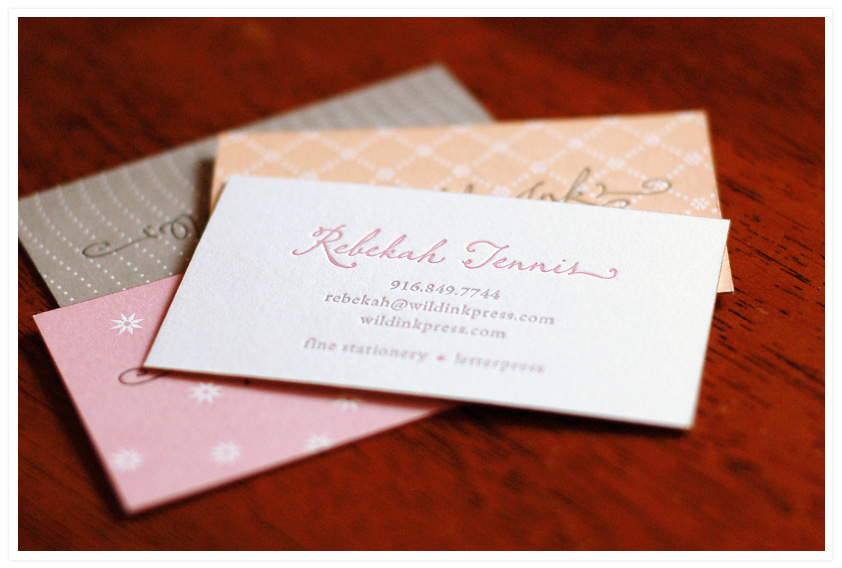 Peach, soft pink and grey. The grey because, well, Matt Tennis had to carry around cards too.

I loved those soft spring colors and we used pearl cotton rather than pure white, and edge-painted the cards (trying a new technique, see!) with gold, copper and silver: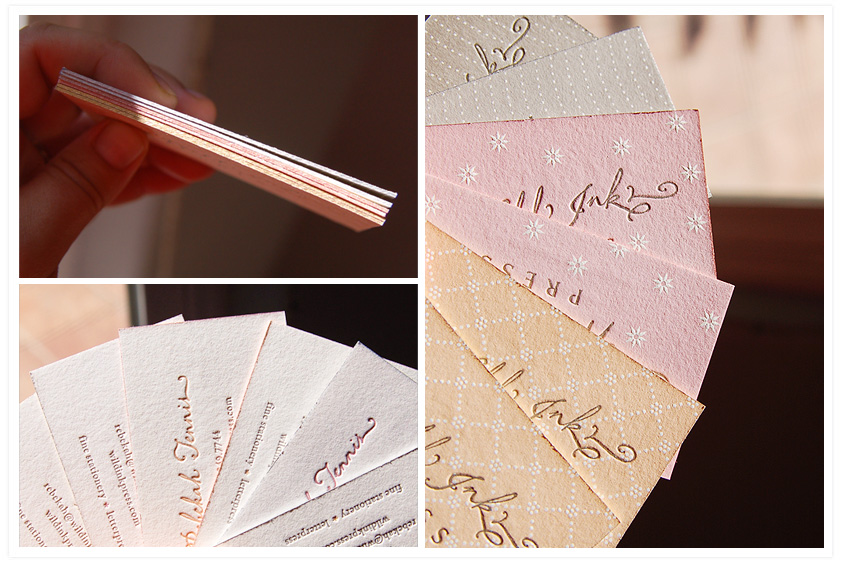 It really matched and reflected our booth at the show (grey chalk paint):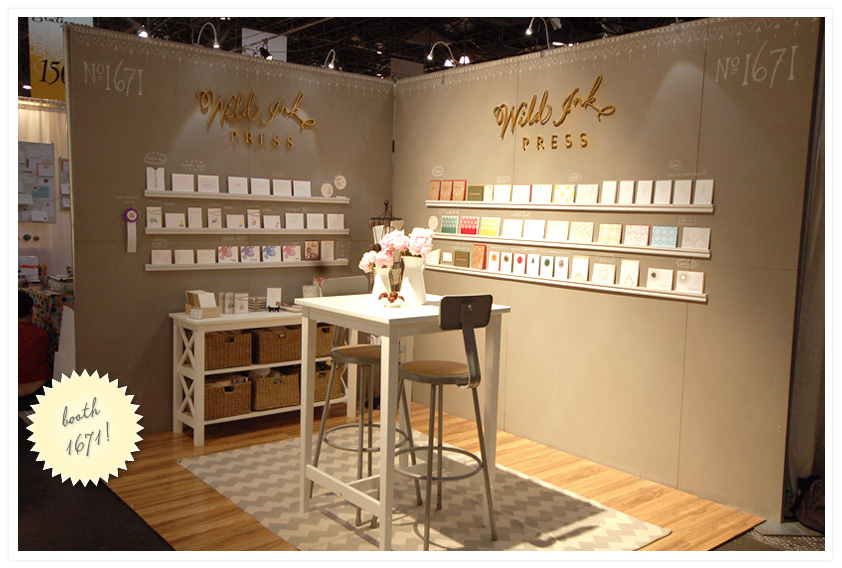 Now, on to year three! This year, we experimented with split-fountain printing (where different colors are used at the same time on the press, creating a changing gradient) and half-tone. I designed a half tone plate based on a watercolor background, and guess what – it worked! No clogging or other difficulties.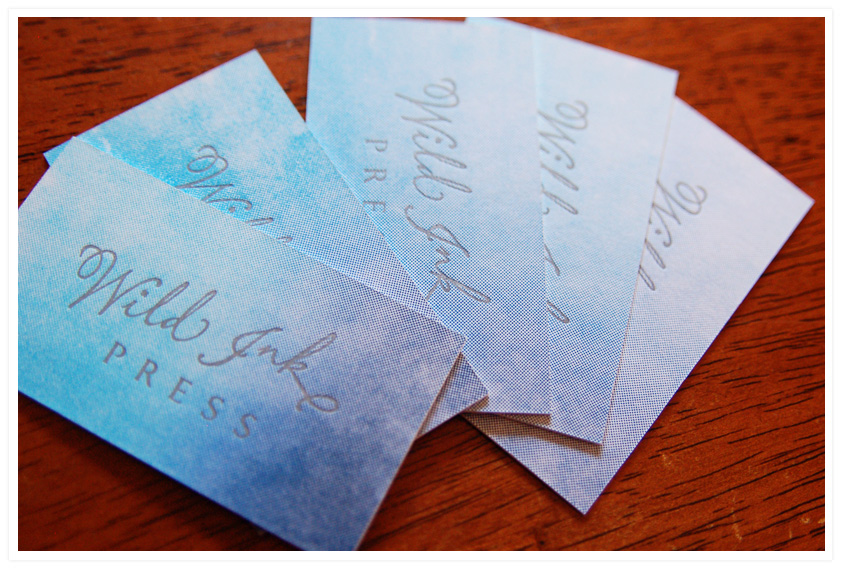 I love how every card is different from the next. Some are bright aqua and some moody blue.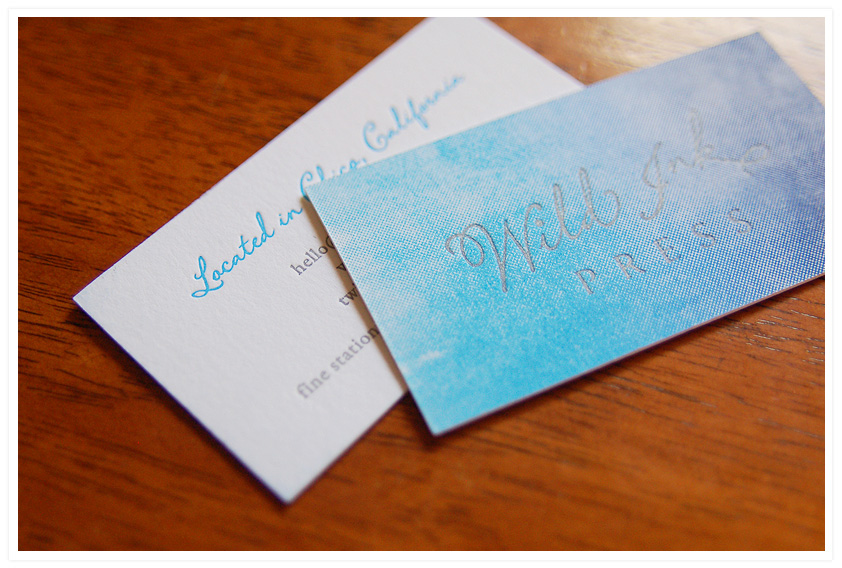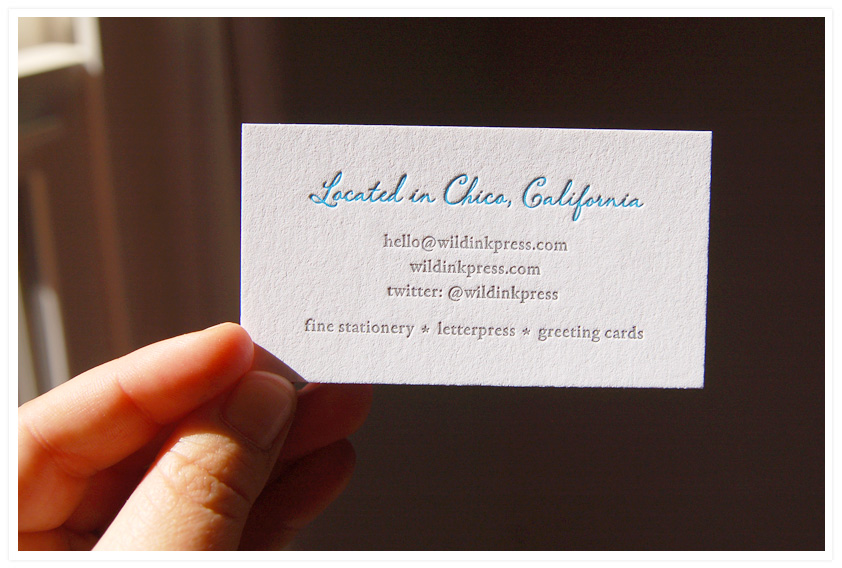 Pesky typo has been fixed too.

And in keeping with our themes, it was echoed in our ombré booth we built for NSS: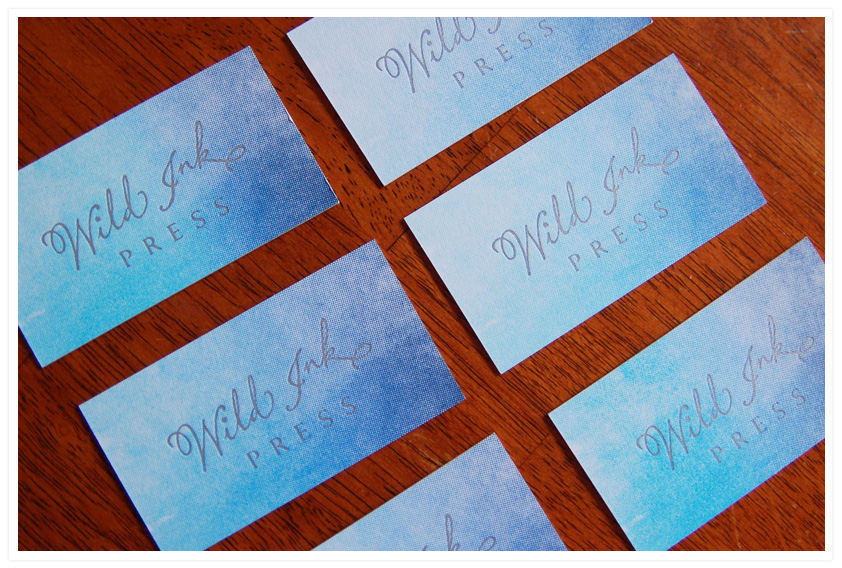 So, there you have it! Three years, three looks. Do you have a favorite? Personally, I'm just happy that we got to learn edge-painting, half-tones, split-fountain and other goodness along the way.
If you're looking for anything like that in your next business card, be sure to give us a holler!