As promised, a (much) delayed recap of our trip to the National Stationery Show this May! 2014 was our fourth year exhibiting. Crazy, I know, but time does fly when you are having fun.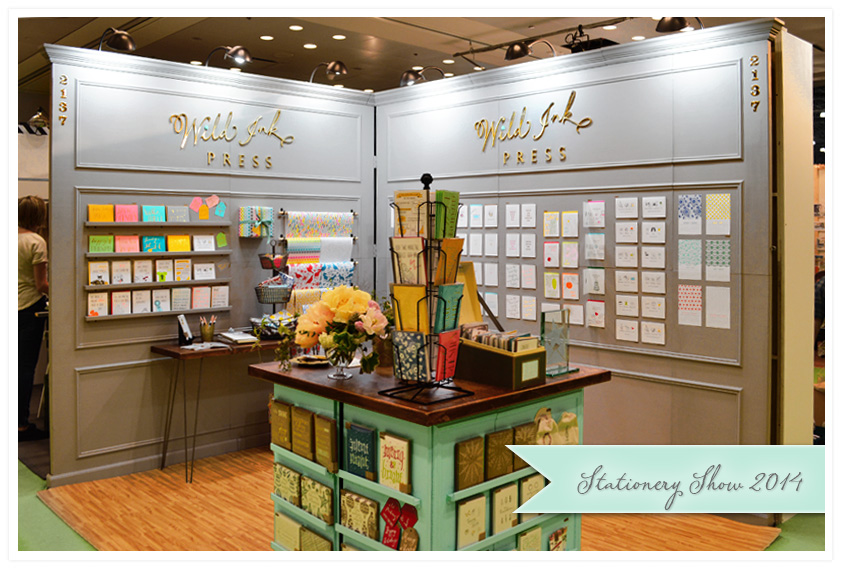 We used the same booth walls as we have since 2011 (how's that for longevity?), but as usual, they got a fresh look and a new coat of paint.
This year's color scheme?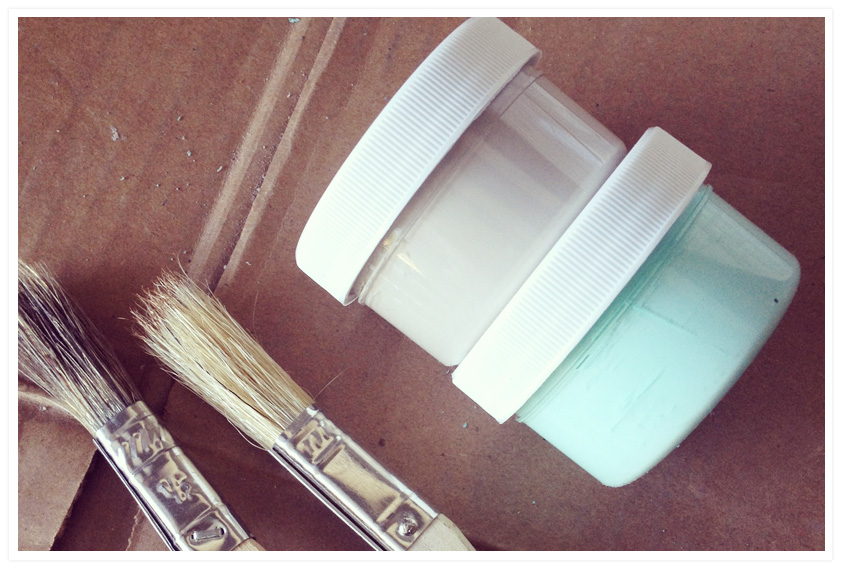 Soft gray and bright mint! As in previous years, we did a dry run through in our garage so I could make sure there was space for everything (next year we need a bigger booth for sure):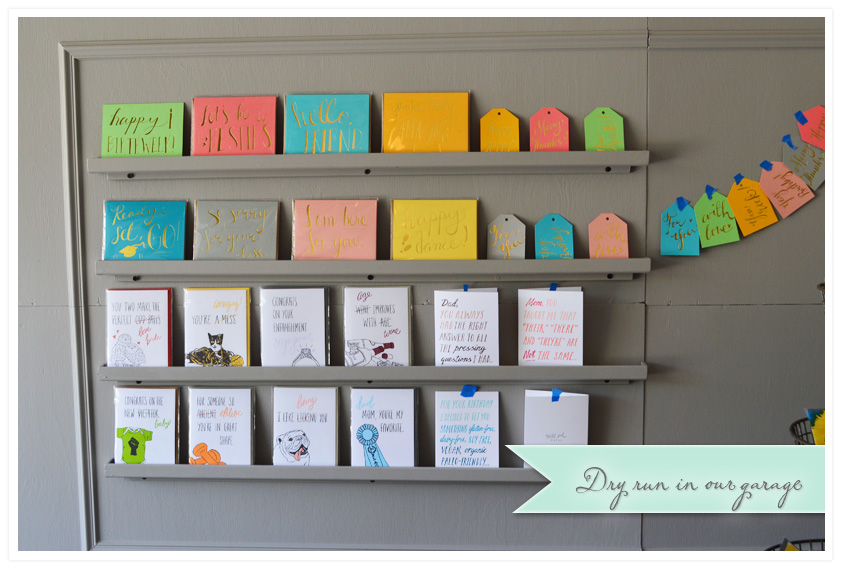 I love setting out the new cards and messing with layout and helping myself feel sure of the set-up beforehand. You don't want to be second-guessing yourself at the Javits Center in NYC T-minus 24 hours before the show! Details matter. They just do.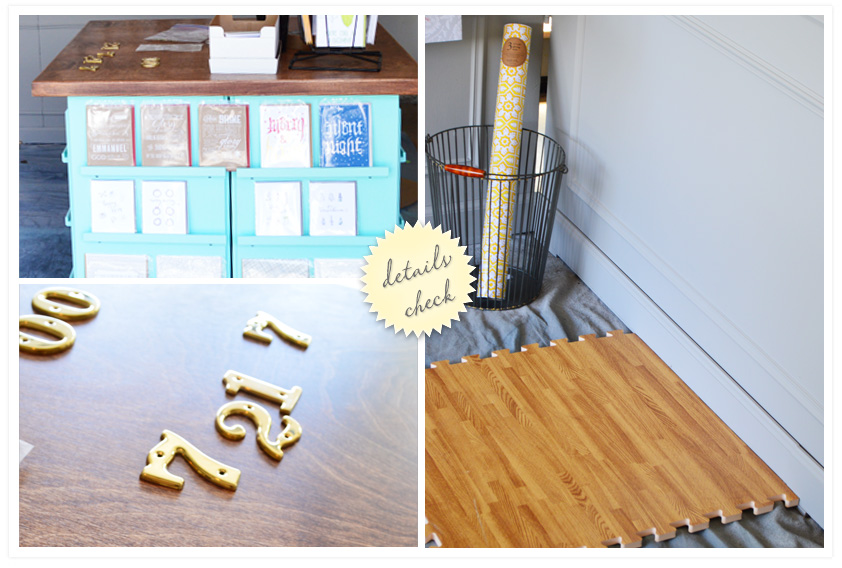 Since Matt was in spring work, I packed up this crate by myself (well, with a little bit of help from my handy assistant, Elizabeth):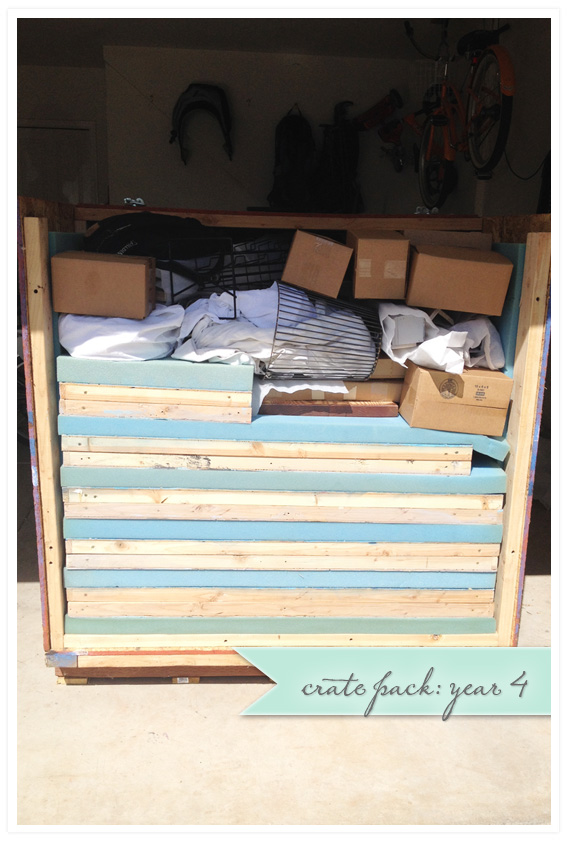 And shipped it off to the Big Apple…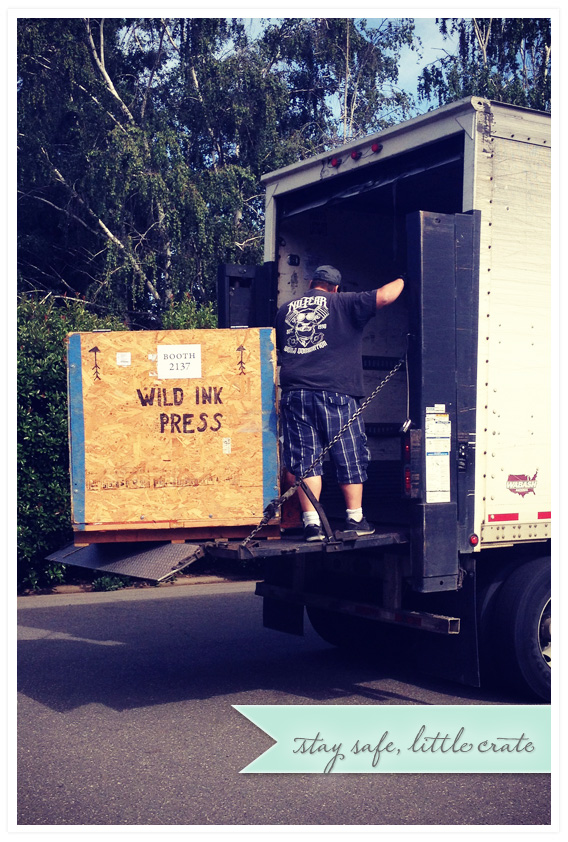 One short week later, we were headed on a plane to NYC ourselves! As per usual, our journey was tempered with huge delays (what is with the airlines nowadays?) We spent a good eight extra hours in Denver…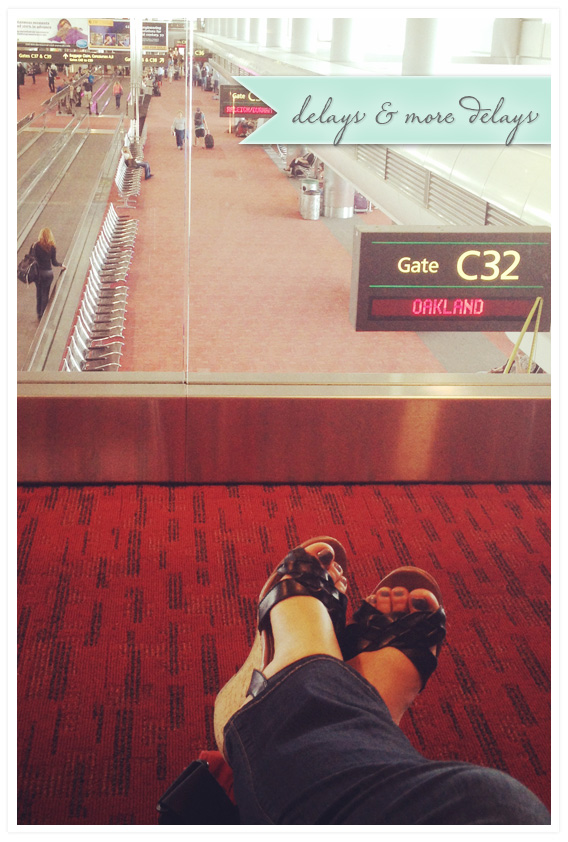 …but eventually made it to NYC at 2 am to stand in the World's Longest Taxi Queue at La Guardia (you know the one).
And of course we got up bright and early and headed to the Javits on Friday, where we found that our crate had not shown up. Ugh. Three hours and a lot of choppy phone calls later (the worst cell reception ever is at the Javits, you knew that, right?) we had our crate delivered to our space…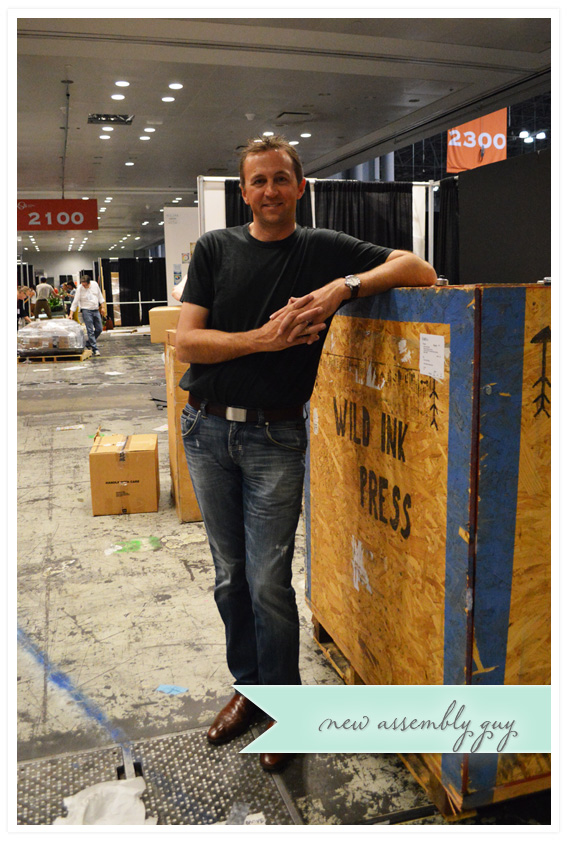 Luckily – I had Matt with me!! Yes, I dragged him off of the Ranch to come help me in NYC. What can I say? Audrey was off galavanting in Europe.

We made a solemn pinky-swear not to squabble over set-up, and he did come in awful handy with booth and furniture assembly…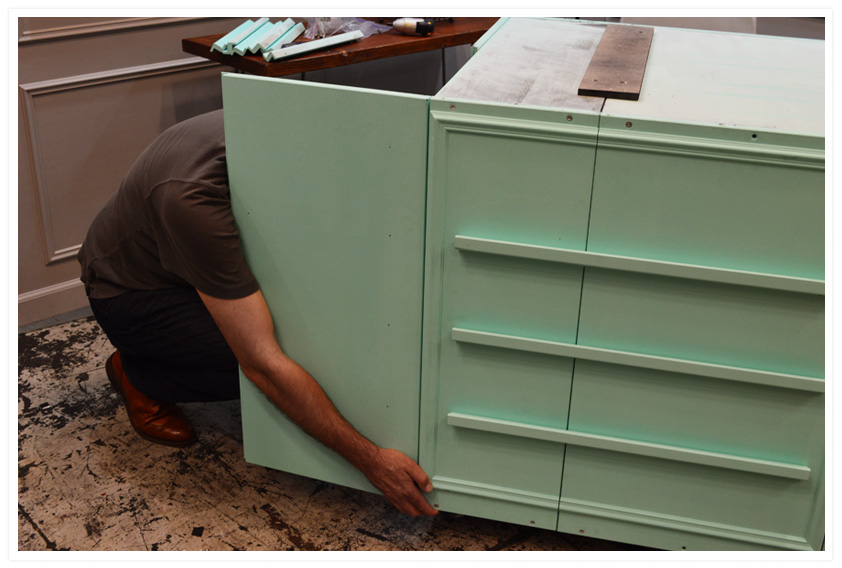 … so I think I'll keep 'im. 😉
By the end of day one we had our traditional walls and furniture up and done: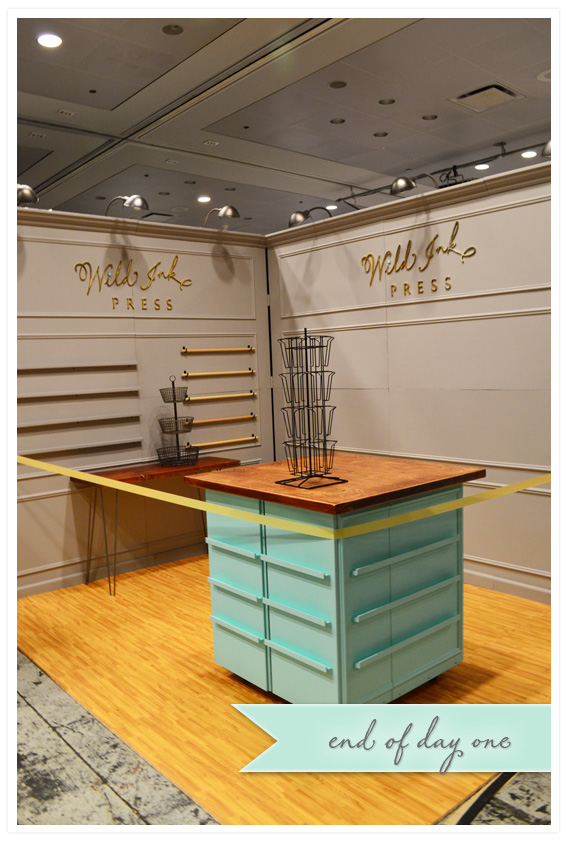 The next day was card assembly – I always think that's going to go quickly, but it takes forever, even with a good plan. I was missing Audrey and Elizabeth there, let me tell you!
Still, we pulled it off and by early evening were ready for the Sunday open!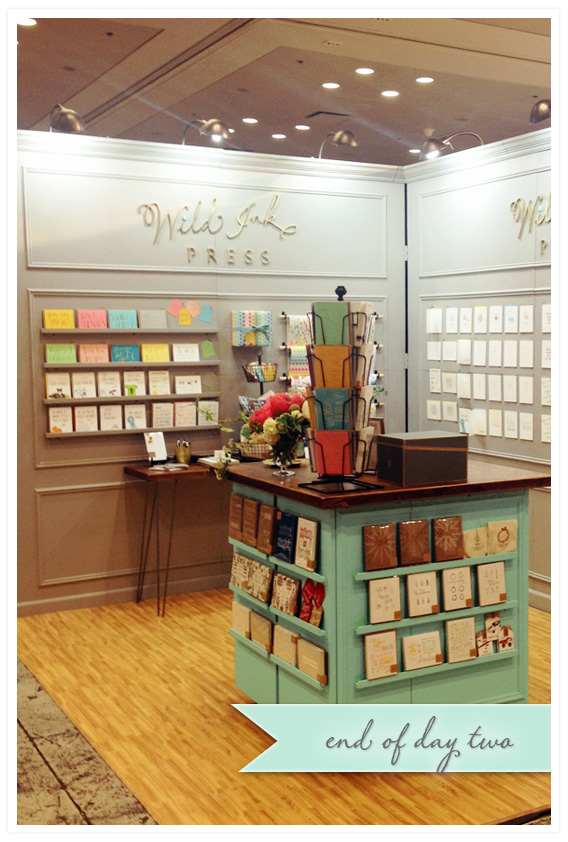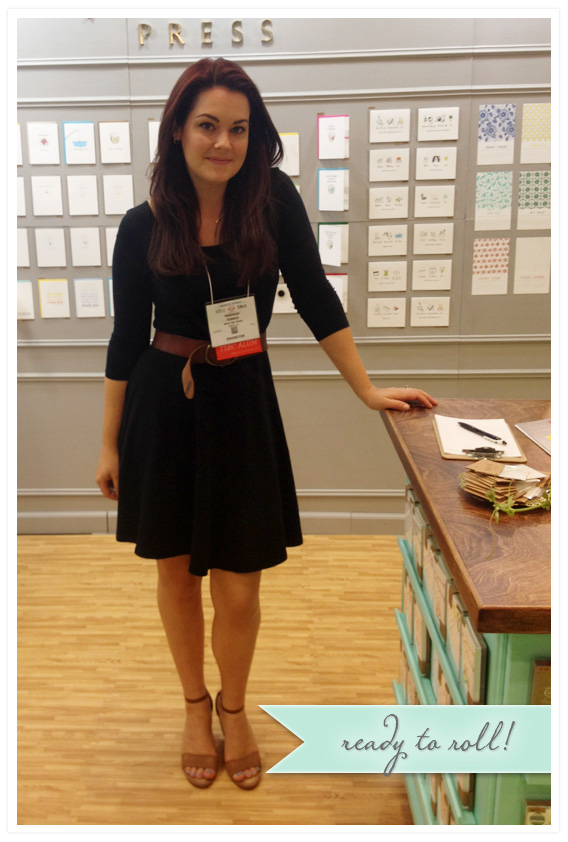 It was fantastic show for us. I always LOVE catching up with our current stores, meeting new ones, and seeing all of our stationery peeps. It truly is an amazing community. The traffic itself was a bit quieter this year, but I'm happy to say we did better than we've done any other year and were able to pay back the show investment by the end of day two!! It's so rewarding to watch our little company grow with blood, sweat and (some) tears.
But before I forget, here's details around our booth. New metal-faced sign: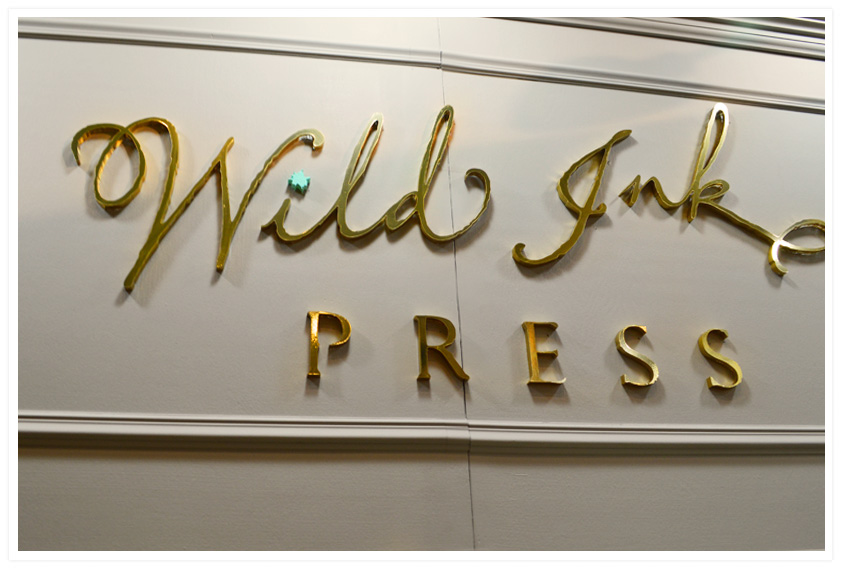 Gift wrap galore (now comes in rolls and sheets!):
Our beautiful flowers (by the talented Pretty Street Botanicals):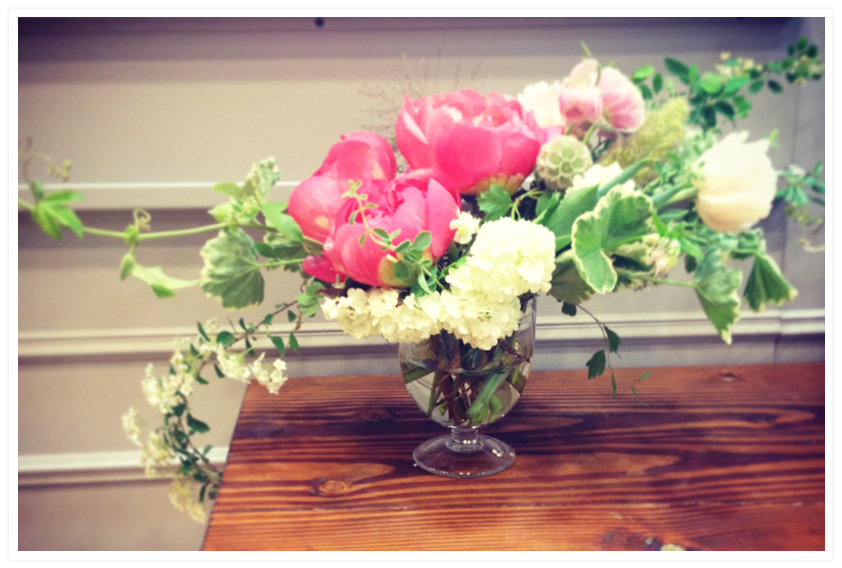 And the most random card that turned out to be a hit: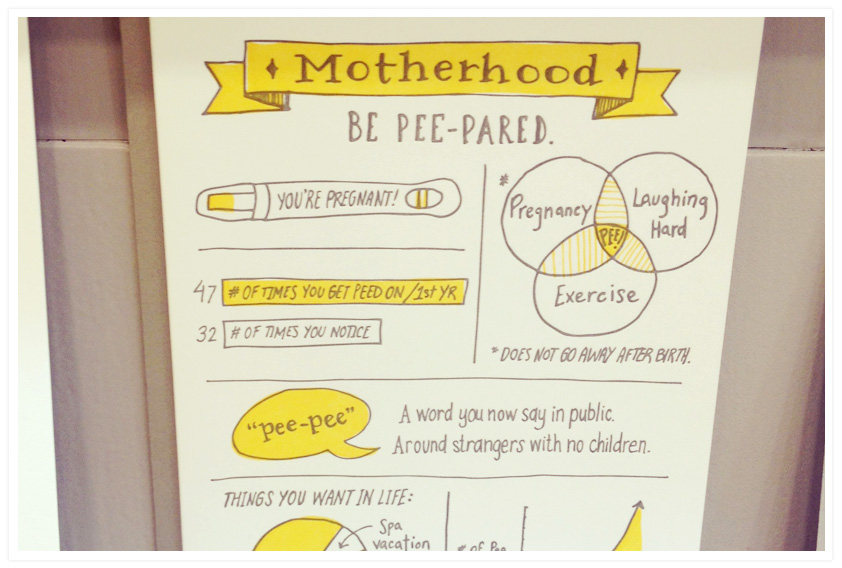 Oh, and yes, we won our second Oscar Louie Award! For Family Celebrations – our little Father's Day Tie Card will be joining our Hot Mama card on the shelf of honor (Mom and Dad, you can't say I don't take good care of you, cardwise 😉 )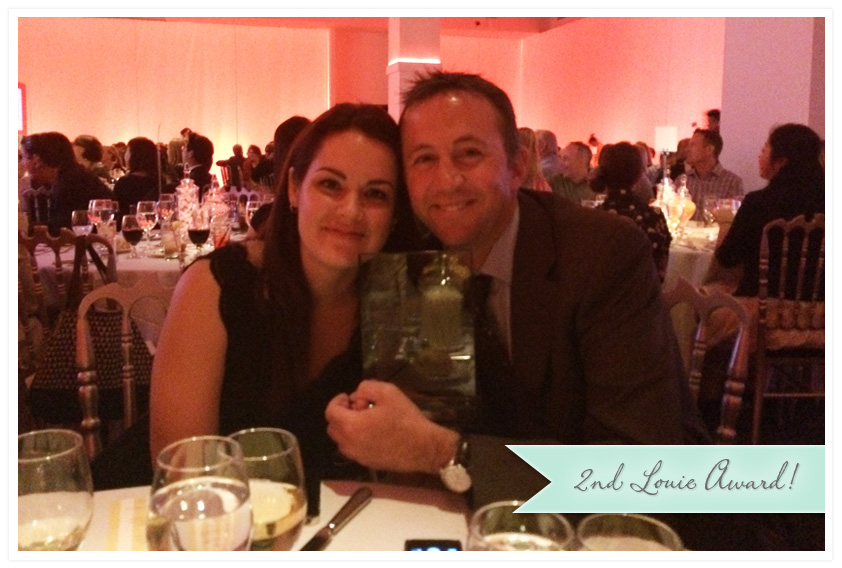 Such an honor and such a fun night.
To spin through the rest, I turned 34 and got to have a birthday dinner at ABC Cucina…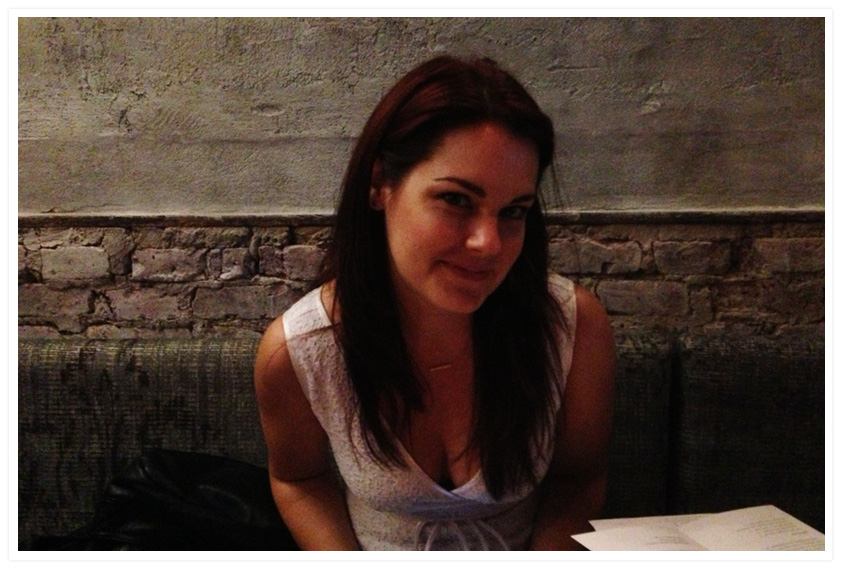 We got caught in a New York downpour without an umbrella…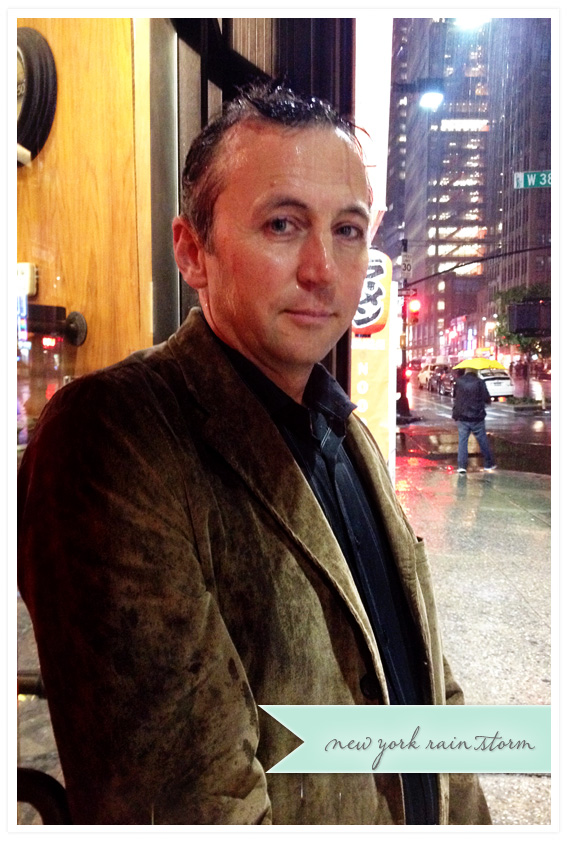 We met tons of fun paper peeps at Nole's legendary Paper Party…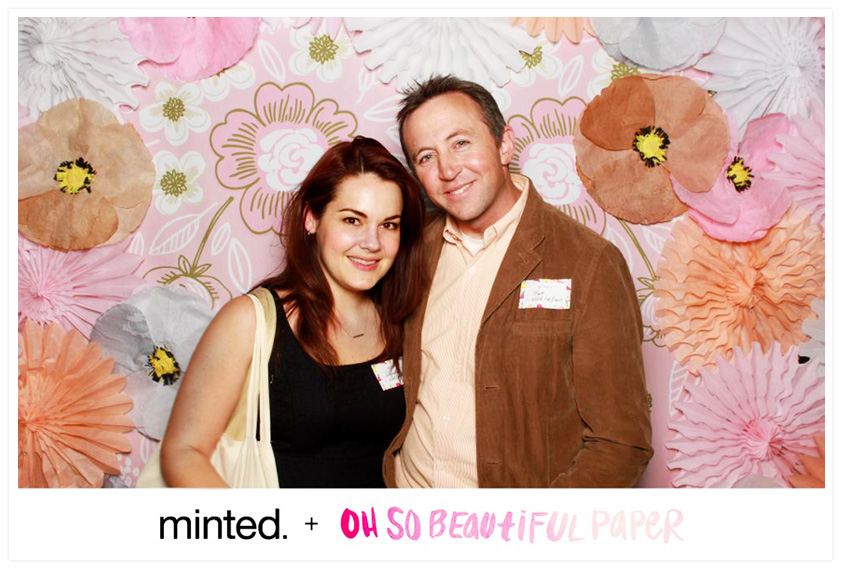 (Yes, I look tired. You would too, after tradeshow days and nights!)
We said hi our cards at Paper Source (always fun to do!):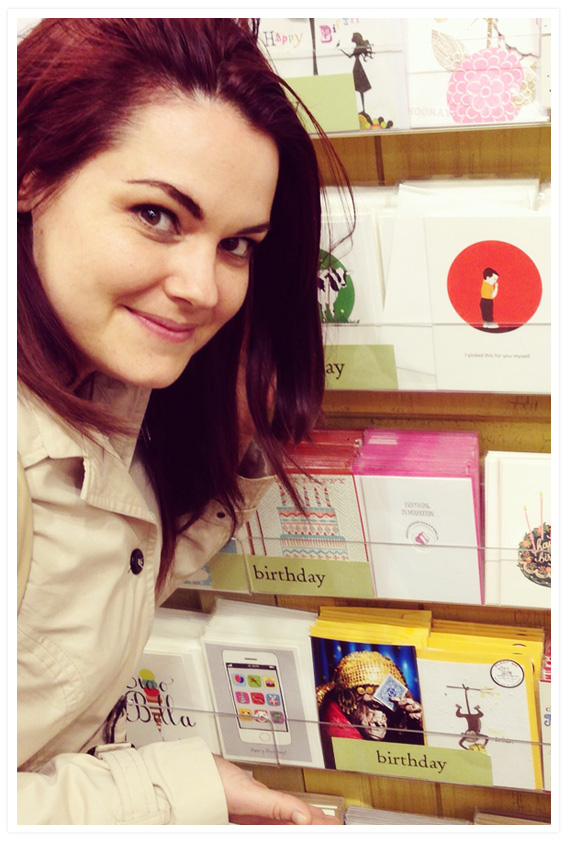 And then, just like that, it was over. Tear down at 1 pm Wednesday, without fail.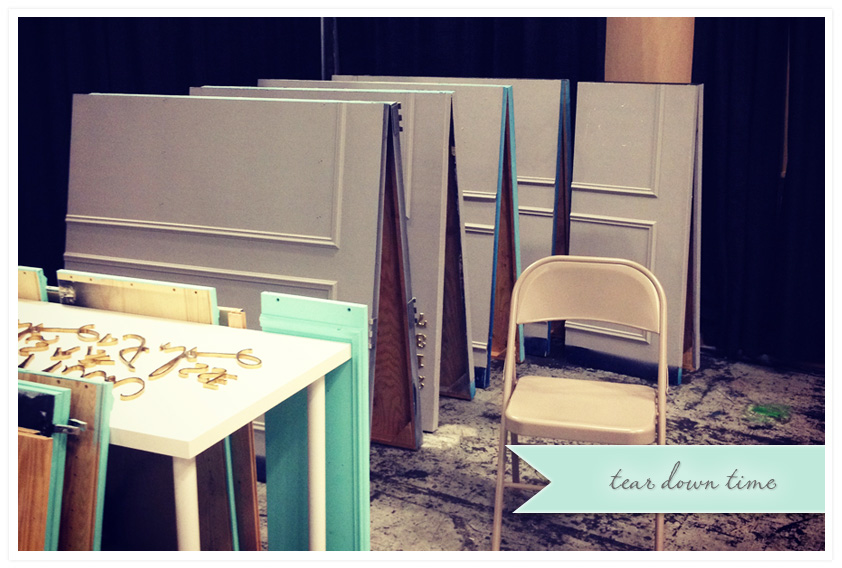 Thankfully, it went totally smoothly, and our crate came back by 3 pm(!) thanks to Matt's quick thinking (he told the freight guys as they were storing it that it was my birthday and we had a special dinner (all true), and they stuck it in a spot for us).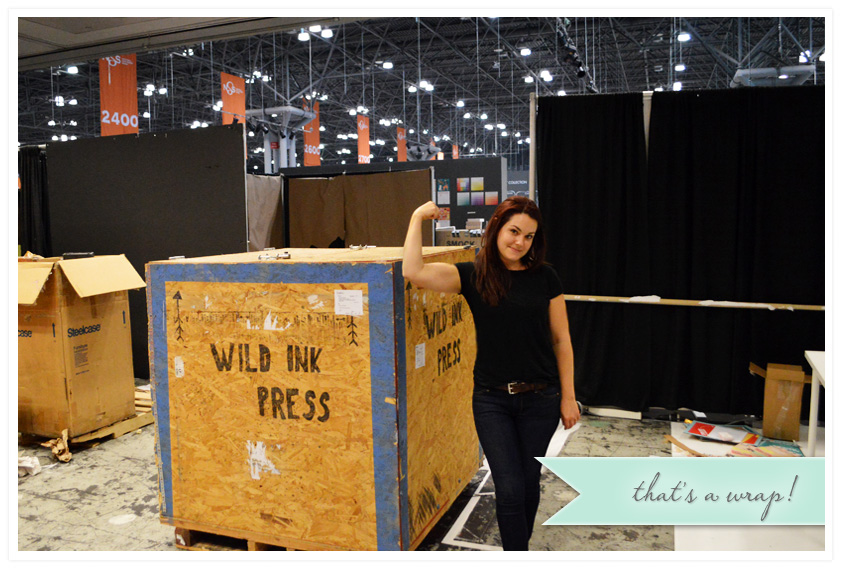 All packed up and ready to go back to Chico!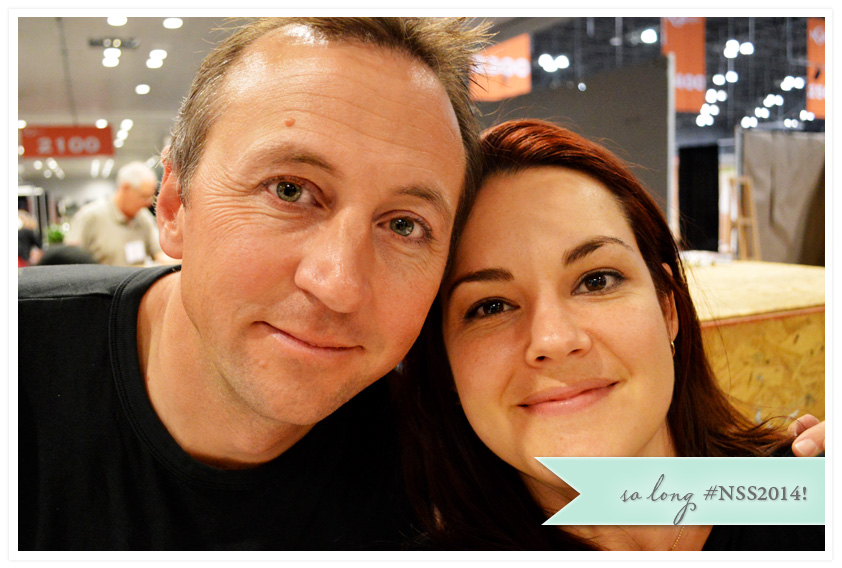 It was a blast having Matt with me, and I was so encouraged by our stores and other paper friends, that while I had been getting kind of a little "show tired" I think there's no question we'll see you all again in 2015!!
That's a wrap, friends. Have a great Labor Day weekend!