It's incredibly crazy how much designing, printing and packaging is going on right now at Wild Ink Press. In between printing all of our new designs for the stationery show in May (so many!), we've also been doing some rather large reprints for stores and shipping them out under tight deadlines. I can't wait to share it all with you!
Meantime, how about a sneak peek of some new cards? Perfect for spring… Mother's day, Father's day and Graduation.
No one measures up to you, Mom. Really.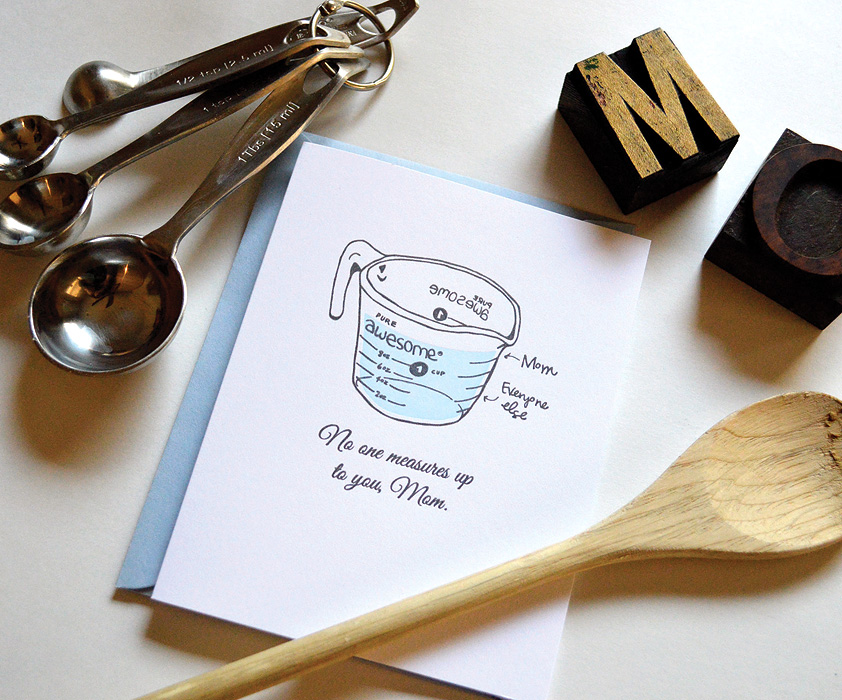 For the handy awesome Dad in your life… no one measures up to him, either.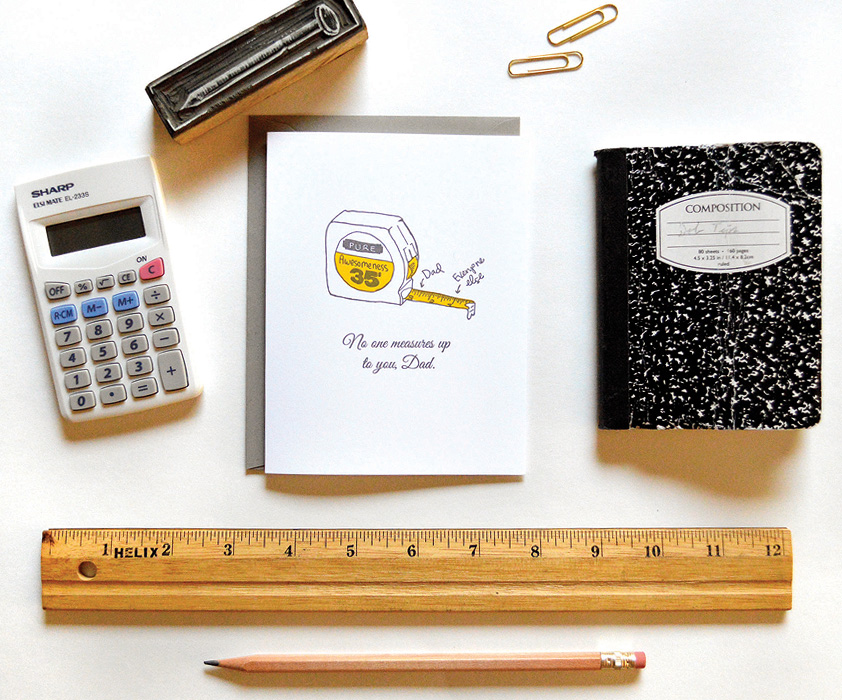 And for that smart cookie who graduated top of their class (or not):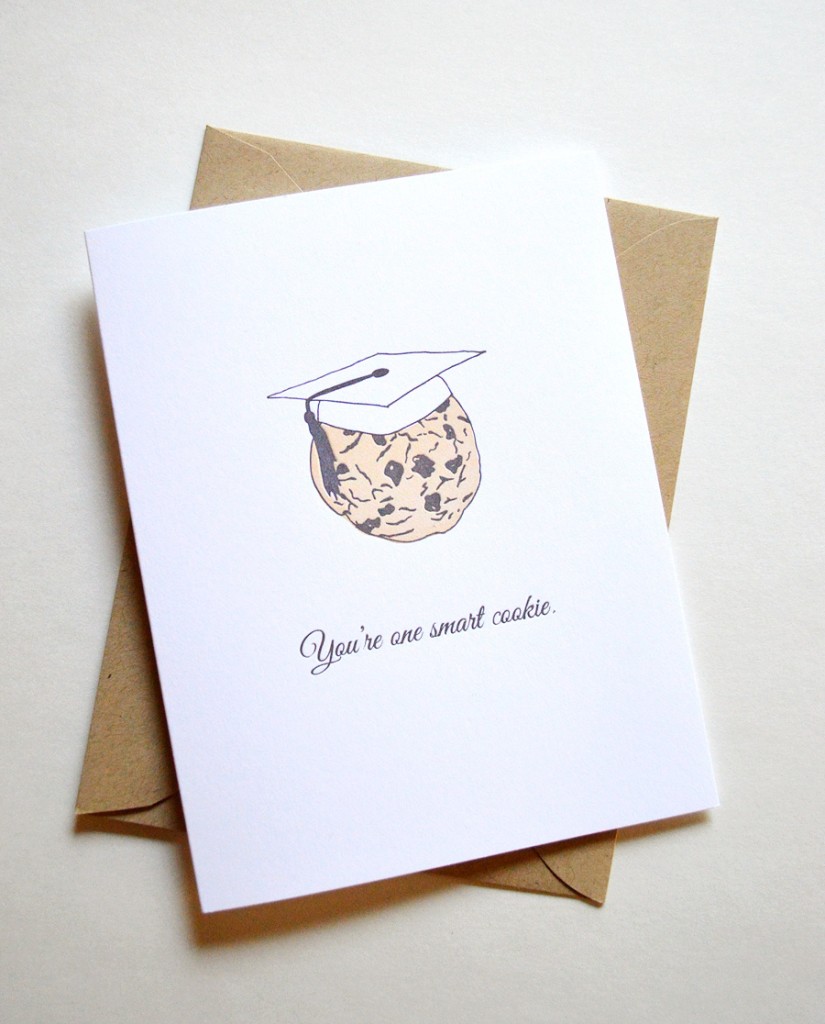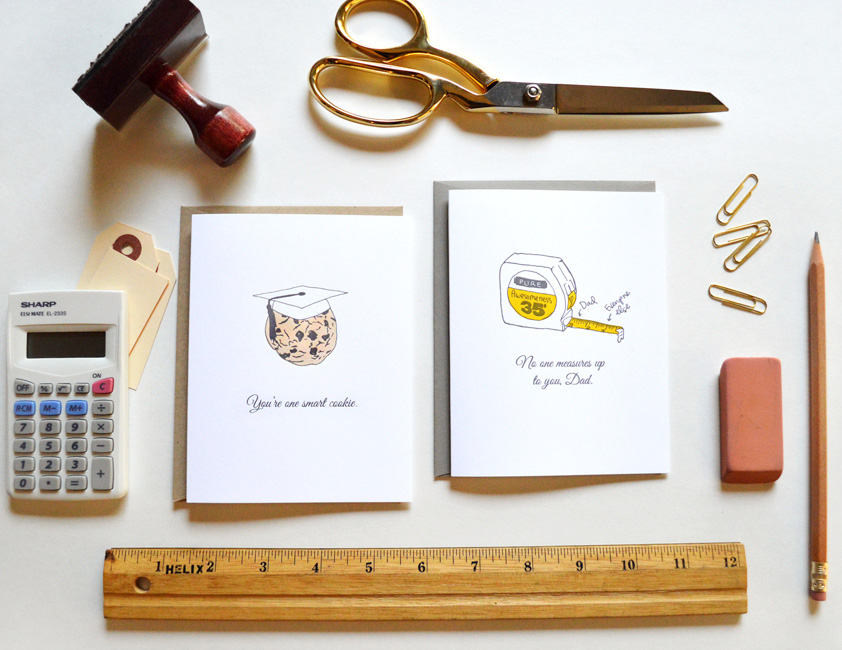 I photographed these in a big hurry… but I'm having fun with styling and props and I look forward to doing it more!
These will be available starting this weekend on our website and our etsy store! Just a special sneak peek for you from our new idioms collection.
So… What do ya' think?