Hello friends! Just wanted to share with you a little article/feature about Wild Ink Press in a local/regional circulation, Enjoy Magazine. We were honored to be interviewed for their March issue (See the spread: page 63-64).
Do you want me to be completely honest? I almost didn't share it here because I was a leeetle embarrassed with how the layout ended up photoshopping some super-large crowns on Matt's and my head (I know, I know, now you have to look). And the prints/printsess thing was a little "punny" for my taste. Vanity, vanity, vanity.
But then… I decided to get over myself. It's a very sweet article, with fun photography and captures our story very well. We can just laugh at how silly Matt and I look and the fact that my arm is leaning on an invisible Heidelberg, and enjoy the tale of a little letterpress studio in a small town. Update: And as it turns out, in the online version of the article, the crowns have disappeared.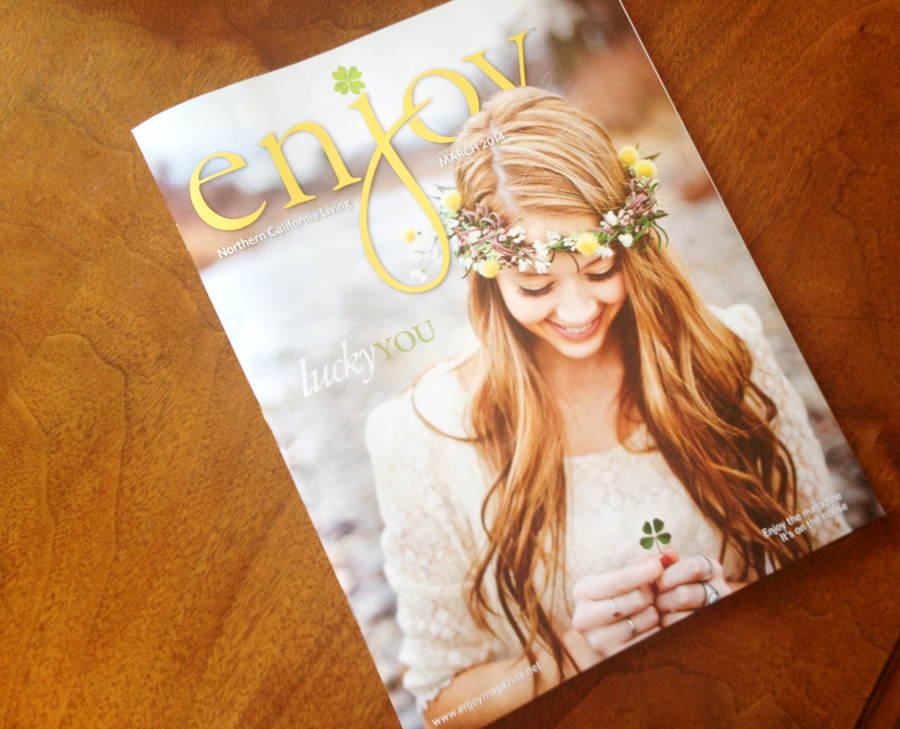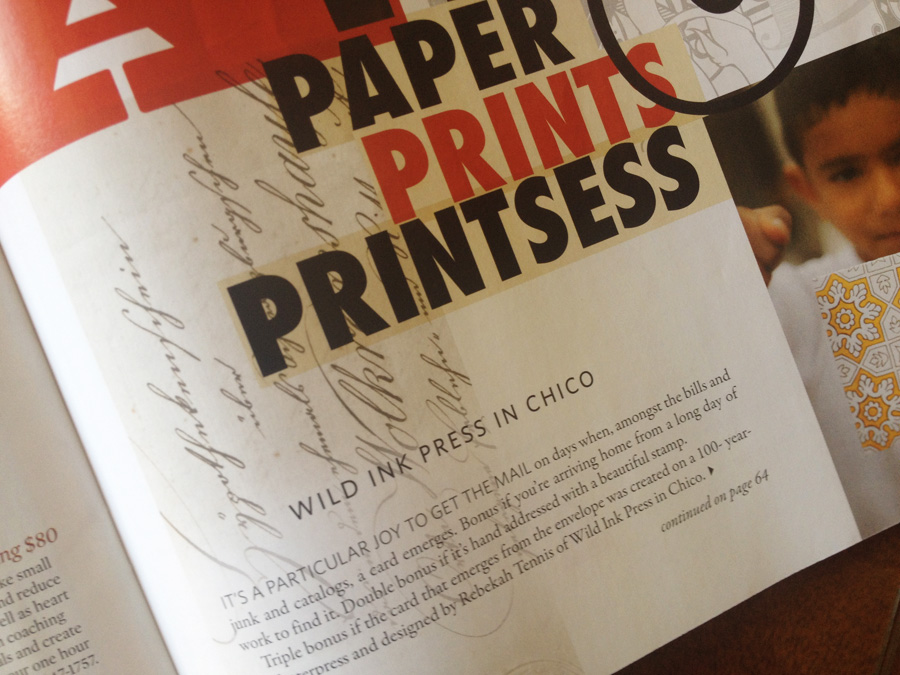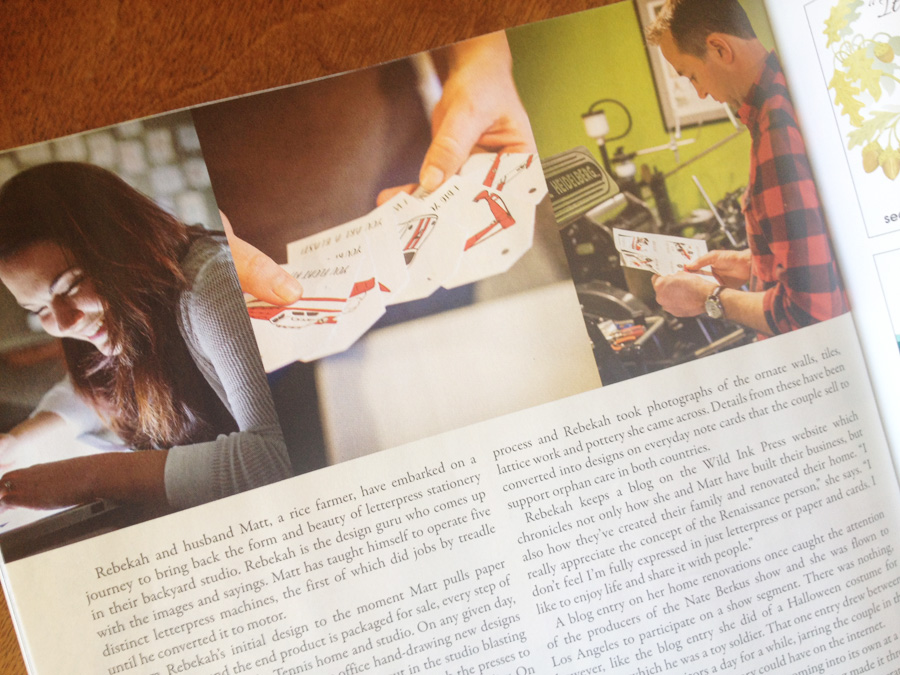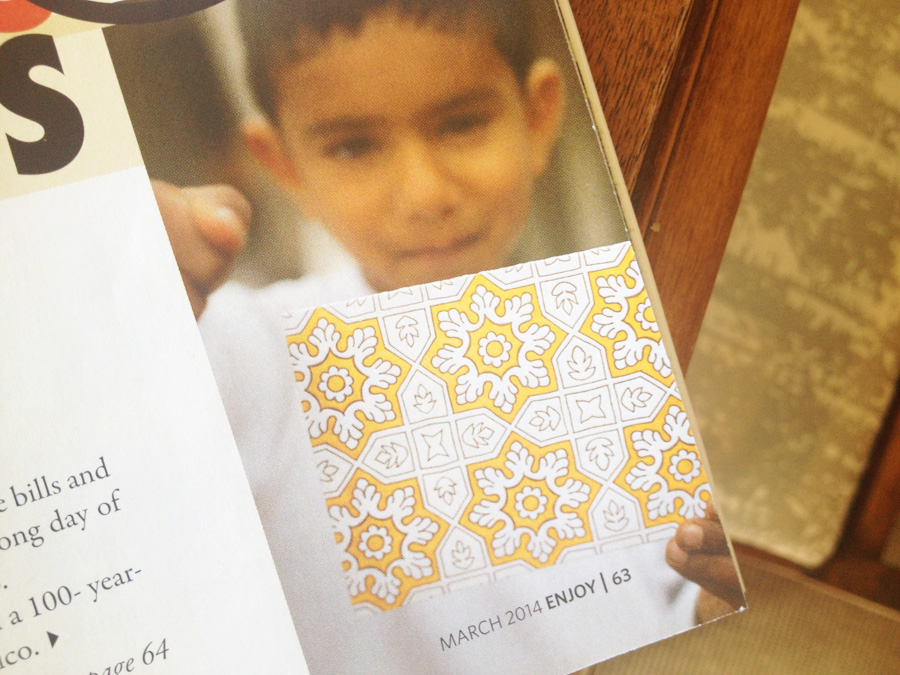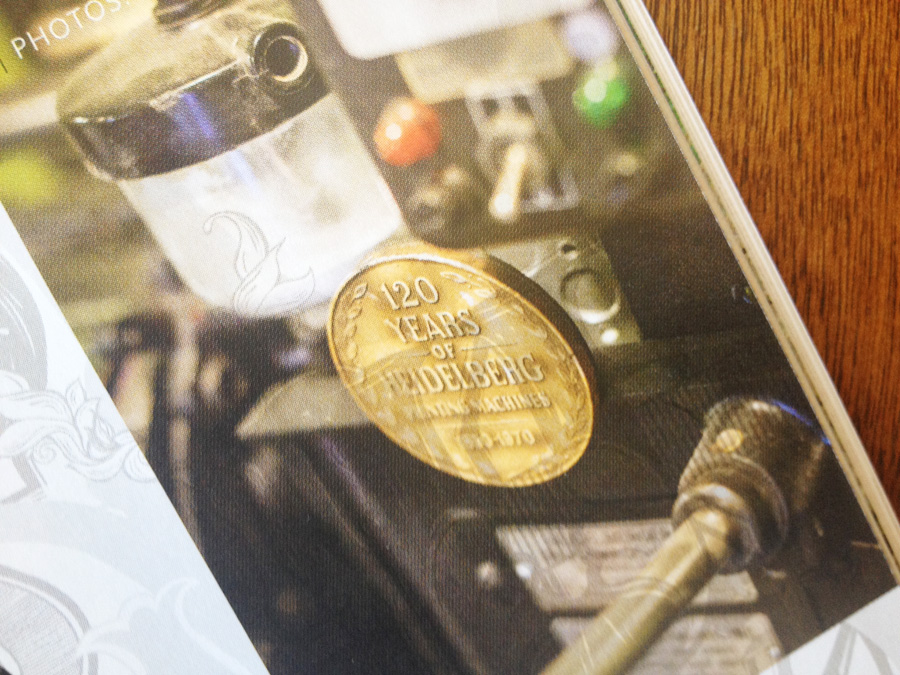 Many thanks to Enjoy and Melissa Mendonca for deciding to share our story!