Hi there, friends. I've missed you.
It's interesting how hard it is to return to a blog that's gone silent. I almost feel like I somehow lost my blog "voice" – as in, what do I say now, and how do I say it? In April, things got very, very busy as we had Spring work at the ranch and our annual Stationery Show prep. And this blog became the thing I didn't have time for, the thing I had to drop. It made me sad, because a lot of what I share on here, be it a new recipe I'm crazy about, a fun day trip (tired of looking at that one? 😉 ), a diy project or a big before-and-after reveal, was just as inspiring to me as I hoped it would be to my readers and friends – keeping me creative, keeping things fun, keeping my hobbies going.
But once you've gone silent for a month or two, it's hard to drop back in. "Folks will dump me from their readers, or be irritated and unsubscribe," I think to myself. I imagine that I have to come up with the PERFECT post to break back into blogging, with wow content and  whole series of new posts lined-up. These thoughts have kept me from dropping back in with the free and easy manner that I enjoyed for the past five years of blogging (yes, five years!! crazy, I know).
Then I thought, what the heck is wrong with me? Either I love this blog and sharing with you or I don't. I'm not trying to impress anyone with my polished content, and not every post is going to be earth-shattering or even on-topic. The point is, it will be here, it will be me, and so what if I lose a couple of readers? Let's just jump back in!
So, I think the best place to start is with a catch up post. Sort of a smorgy of April to August, if you will. Just pretend each of these bullet points was an actual blog post, and we'll be all caught up with each other. 😉 Shall we?
First off, Easter was extraordinarily early this year. And this was the best picture I could hack of my three boys in their finery…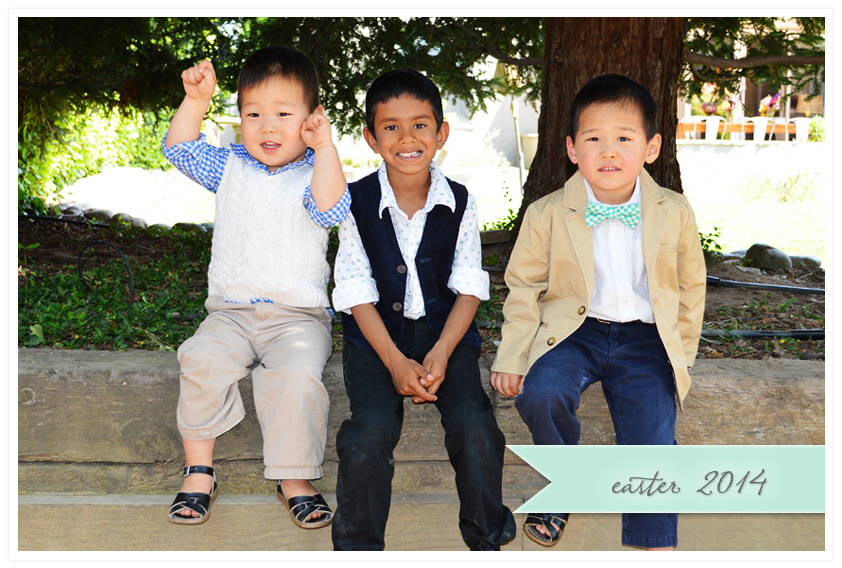 In Lance's defense, he had just woken up from a grumpy nap. Don't they look dashing?
Next up, we celebrated our 12th wedding anniversary (wowsers!) and by abusing using the generosity of BOTH pairs of grandparents as sitters, managed to get away for a long weekend: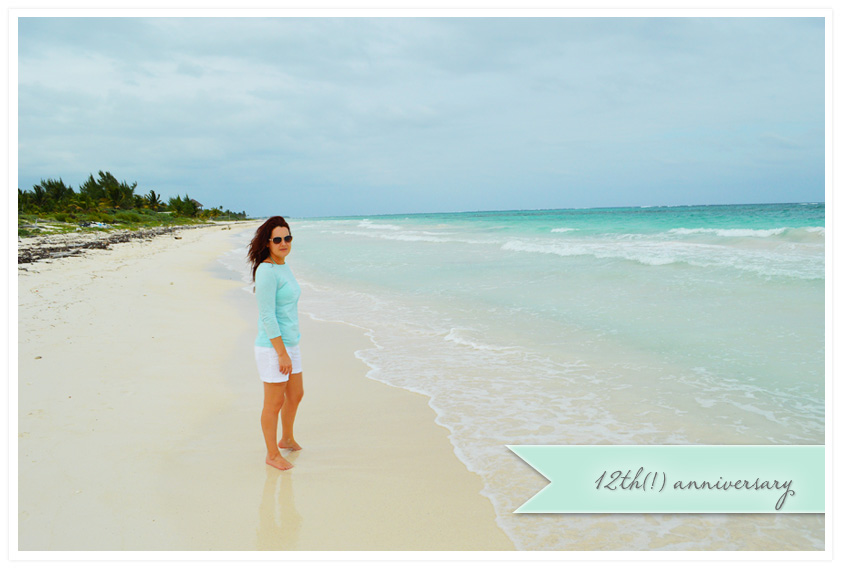 To Mexico! Tulum, to be exact.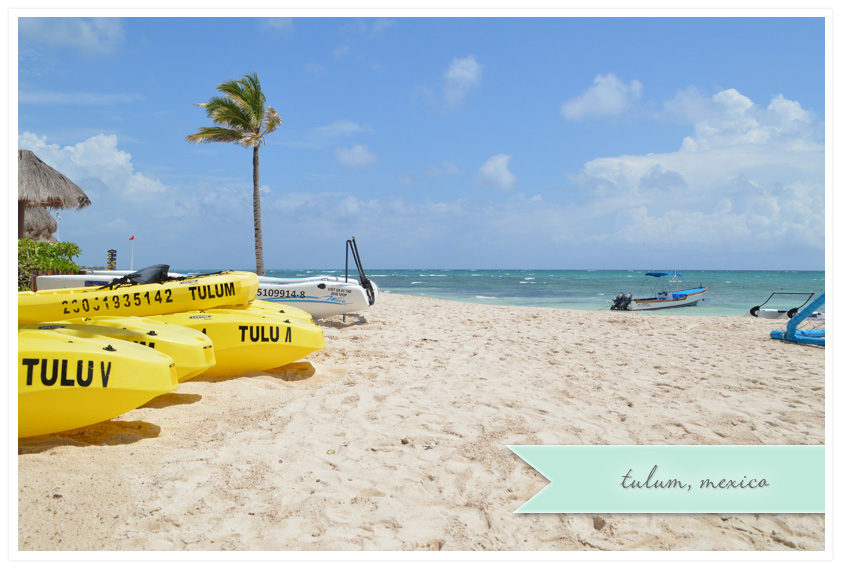 White sand beach, clear turquoise sea, fruity beverages? Don't mind if I do.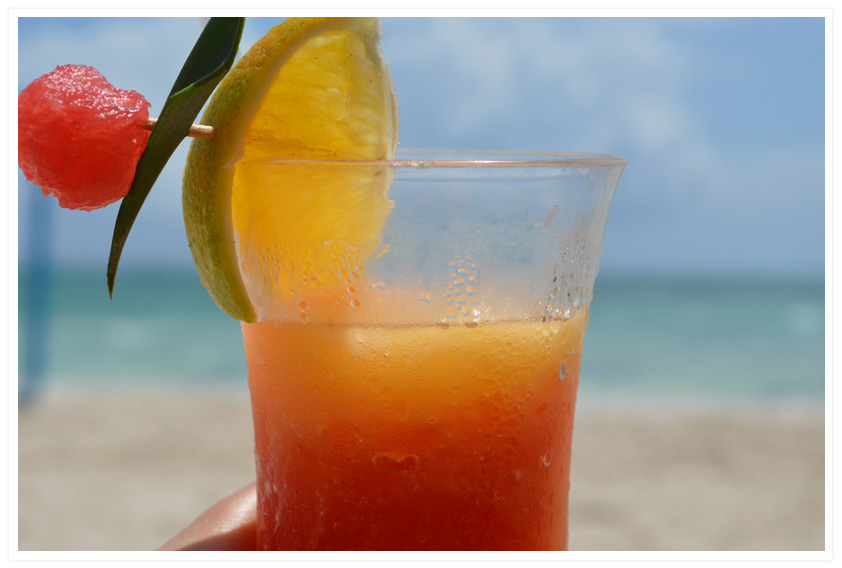 We always combine any travel/vacation with our anniversary, rather than separate the two, so taking a real beachside, do-nothing break was incredible (albeit short).
Up next was Spring work at the ranch, and I made the boys take their requisite tractor wheel pictures: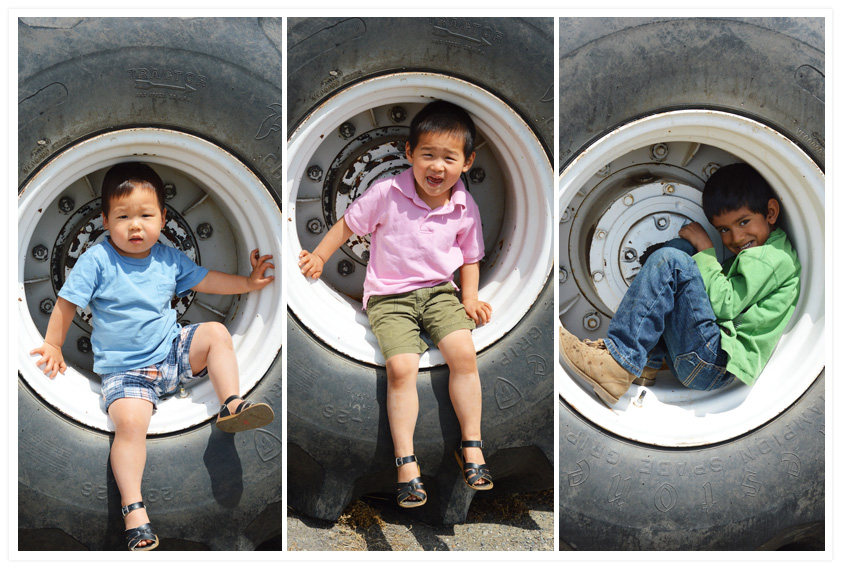 They are getting so big, so fast. Speaking of big, here is Matt's rig during Spring work:
During that time we were also full speed ahead with prepping for the National Stationery Show, but this year we had an ace in the hole, because yes, we finally hired another printer!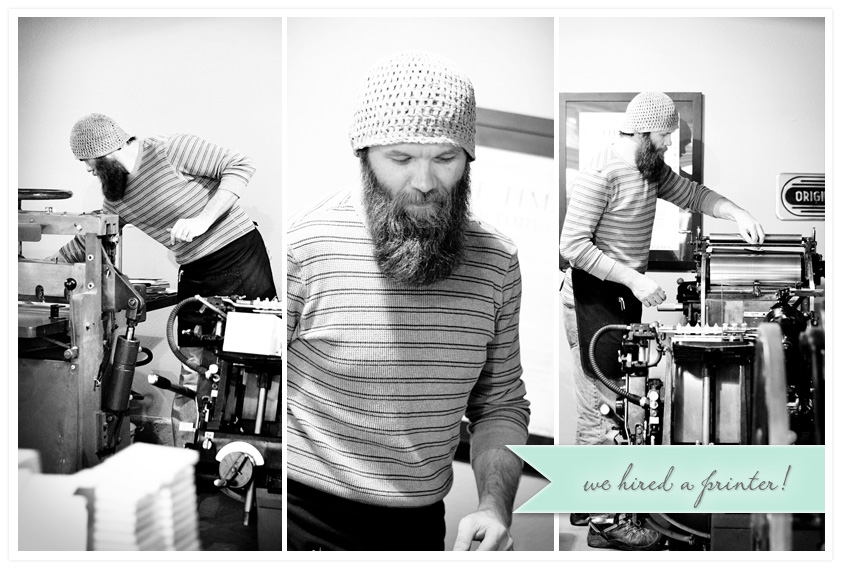 Rik Pape actually joined our team back in January, but I'm a little late in sharing the news with you. It's been amazing having a dedicated pressman around and made prep for the show SO much easier.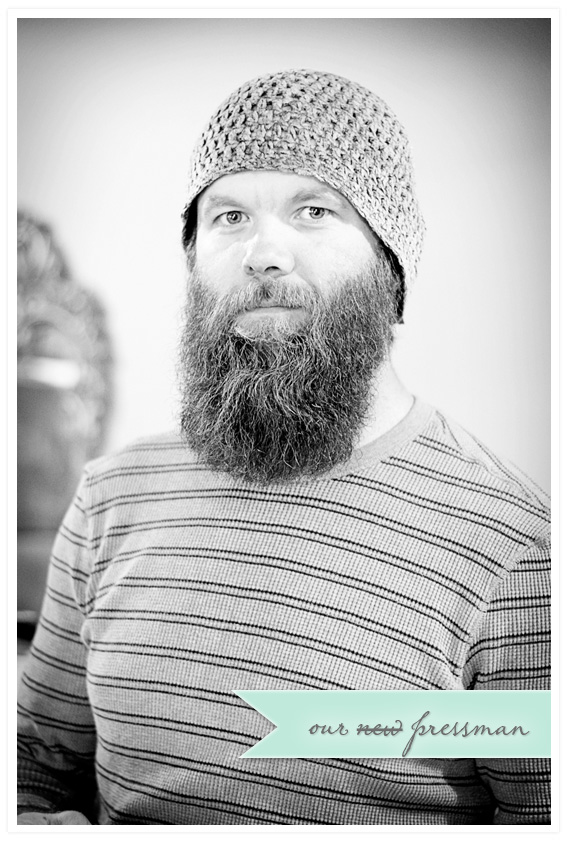 We are super happy to have Rik on our team, and I can't believe Wild Ink Press is a crew of six (!) now.
One the cooking front, we still had our little share of culinary adventures….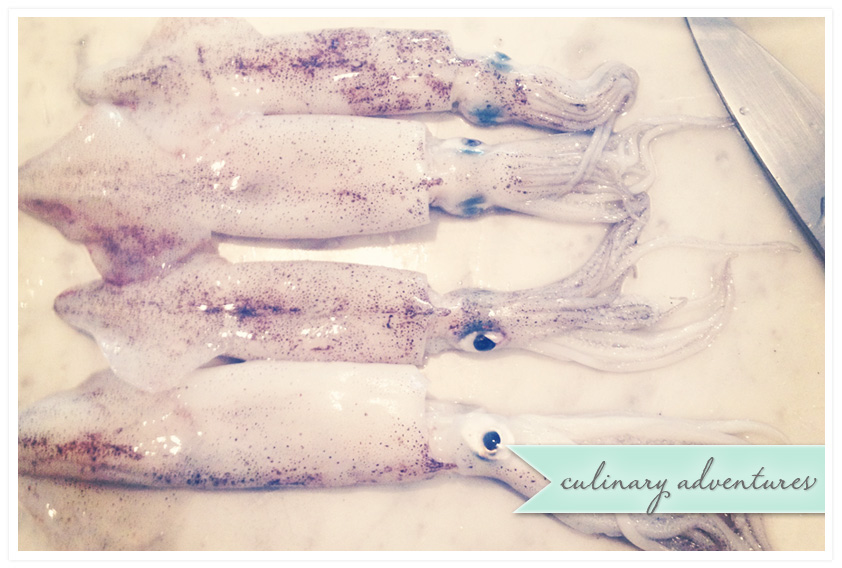 …including when fresh Monterey squid landed in my lap for $2 a lb. We cleaned a boatload of them for Paella de Marisco. Inky, inky, ink…
And I almost didn't share this last one, but I want to pass on encouragement to anyone looking to shed a little weight/get back in shape. Last August 28th I embarked on a journey to take better care of myself. Mainly, eat clean and workout regularly. I'm happy to say I am almost one year in, and have *very* slowly lost about 2o lbs and gained strength and muscle in the process! It's worth its own post (maybe in a month or two), but here is a photo of me in May having fun trying on jeans for the first time, in oh, forever: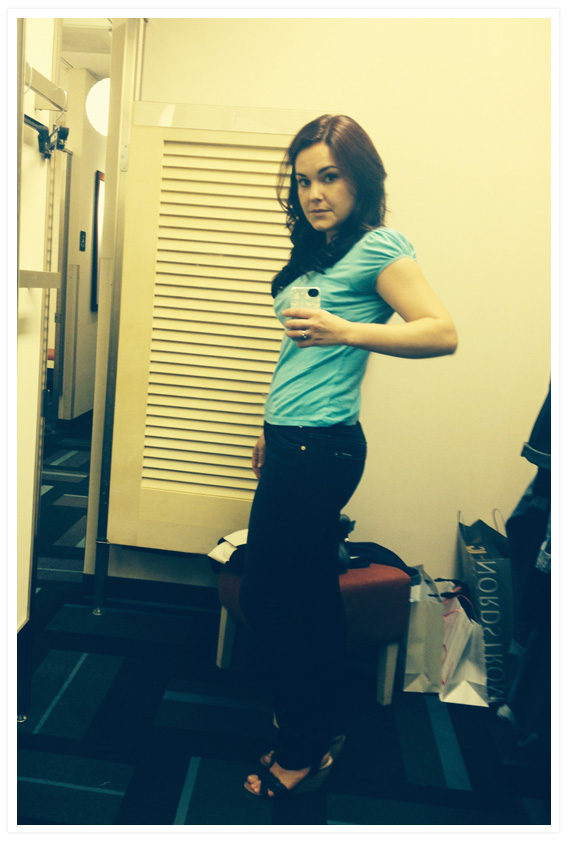 They are better than my highschool size. Most of all I have energy and a daily zest for life that I haven't had in years.
< Insert 2014 National Stationery Show here. > I would add this in but it's worthy of its own post!! Recap soon, and only a couple-three months behind!
Back on the kid front, this little guy turned four…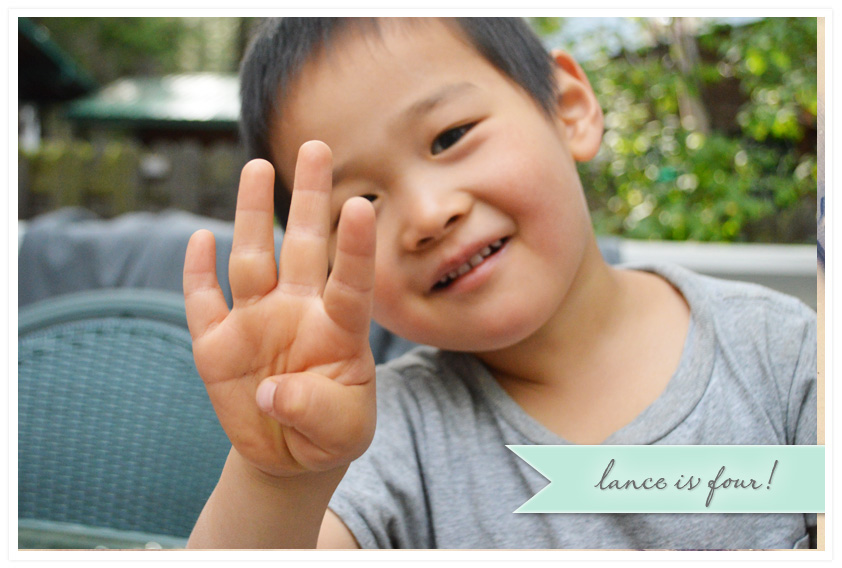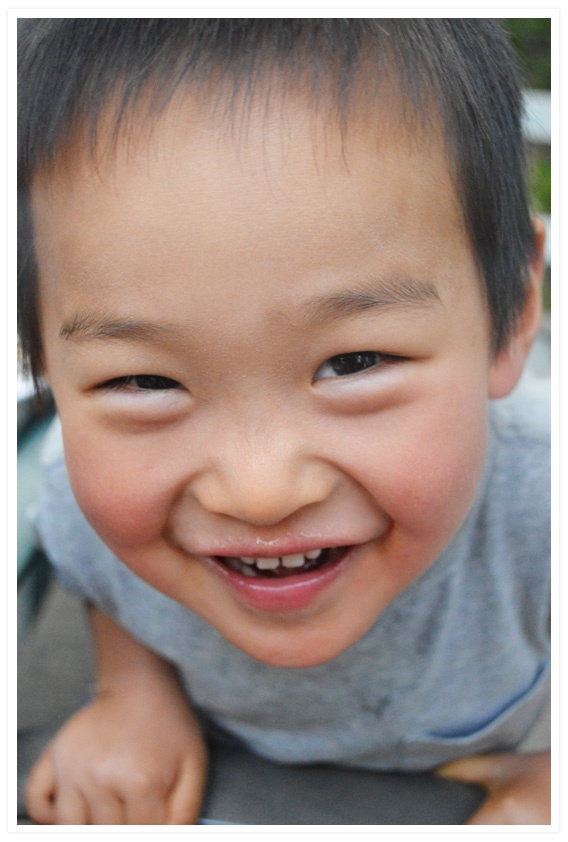 Life is one big grin and gigglefest for this guy (with some whines thrown in too, I'm not gonna lie). He's my fun foodie and go to chore-man and we're delighted to have spent three-and-a-half years with this boy. One week till he starts preschool!
Cameron ran his very first 5k race with me over the fourth of July…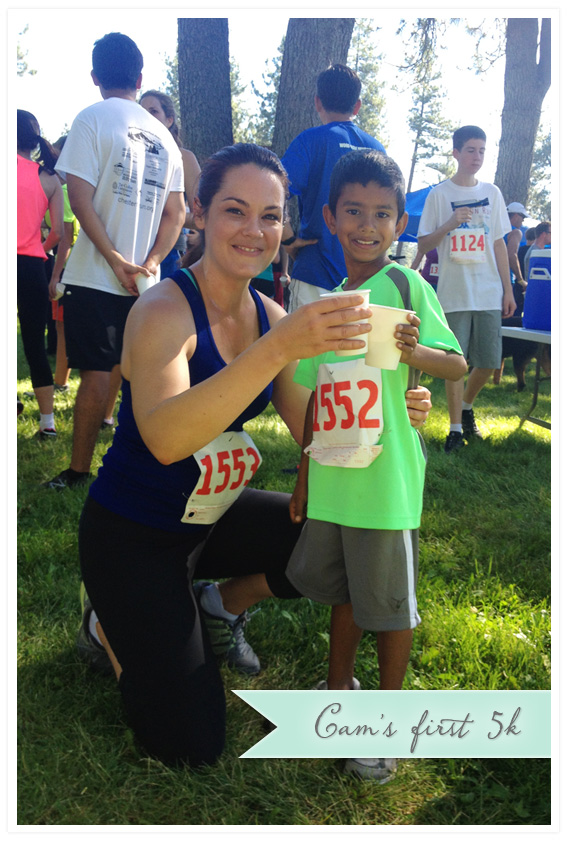 Not only did he run the WHOLE way with Matt and I (no walking!) but he placed first in his age group and was pictured in the Chester Progressive! So proud of this kid. I hope to have a running partner pretty soon here!
And then, just yesterday (I guess that means we're caught up to the present), this little guy turned three years old…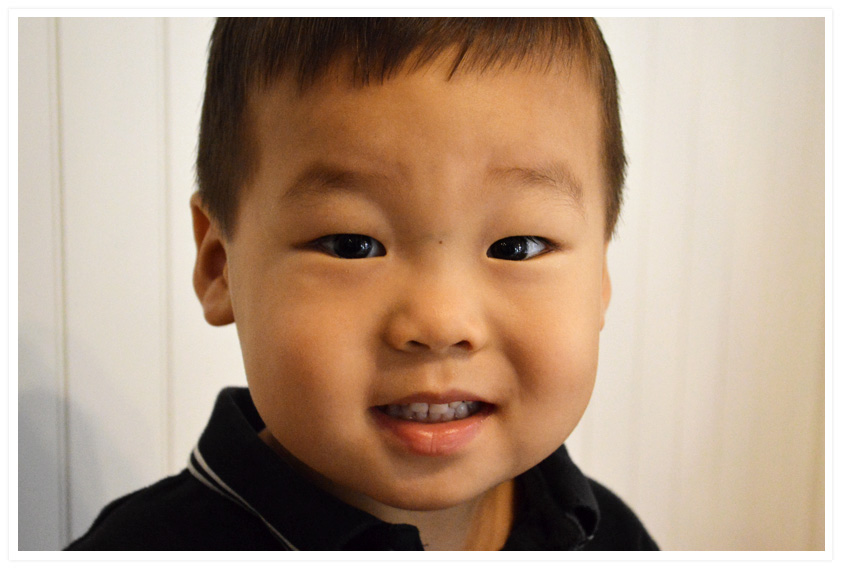 My last three-year-old. Such a sweetie-pie (and tough bruiser, I should add). So much fun and so much noise!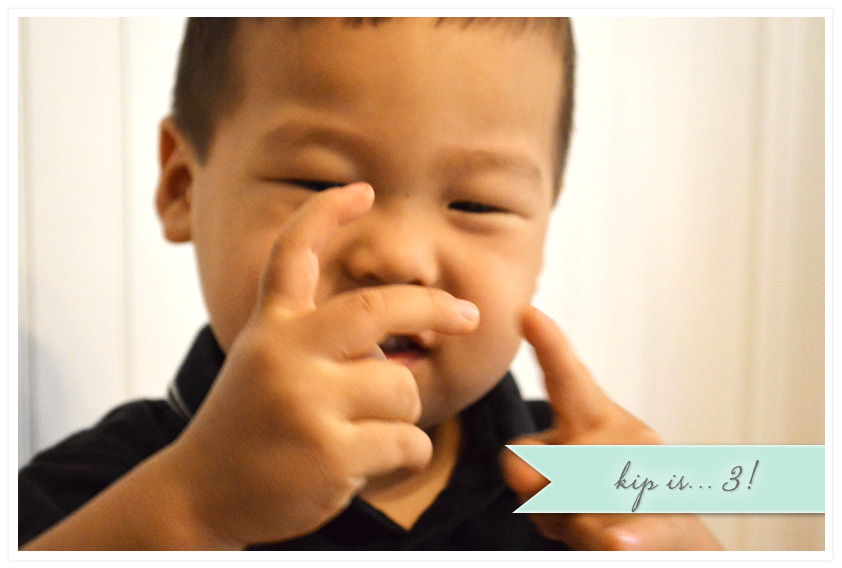 We're still working on the whole three fingers bit.
Oh, and P.S. – We bought Wild Ink Press a building.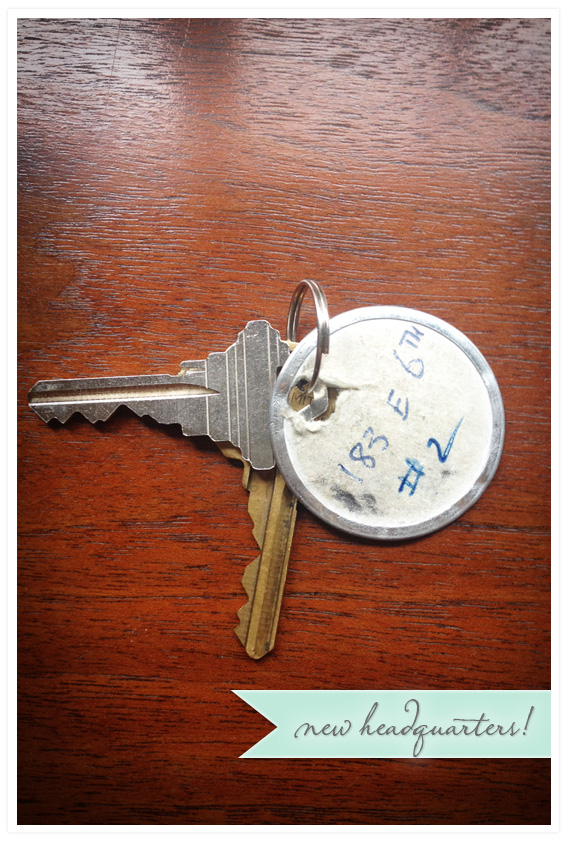 Lots more to come on that one soon. 😉 Hold your horses folks, a renovation is involved!
Glad to be back, and happy Monday!! Please say hi in the comments, I've missed you guys!