Howdy there. Slipping in for a few quick minutes to share my fall decorating with you (before it turns into winter and Christmas, that is).
This year was all about texture, warmth, layering, and neutrals. Oh, and keeping it simple, absolutely simple and free.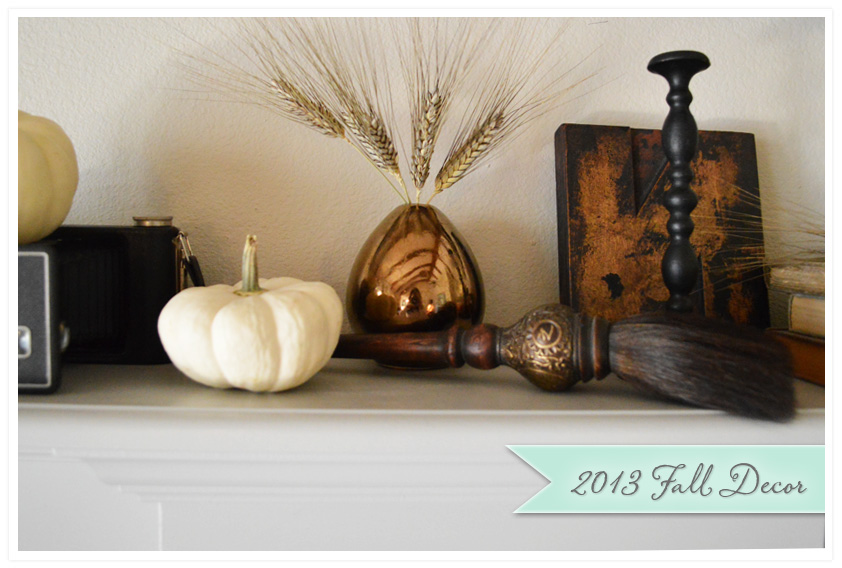 I piled a bunch of mini-white pumpkins and objects of curiosity on the mantel: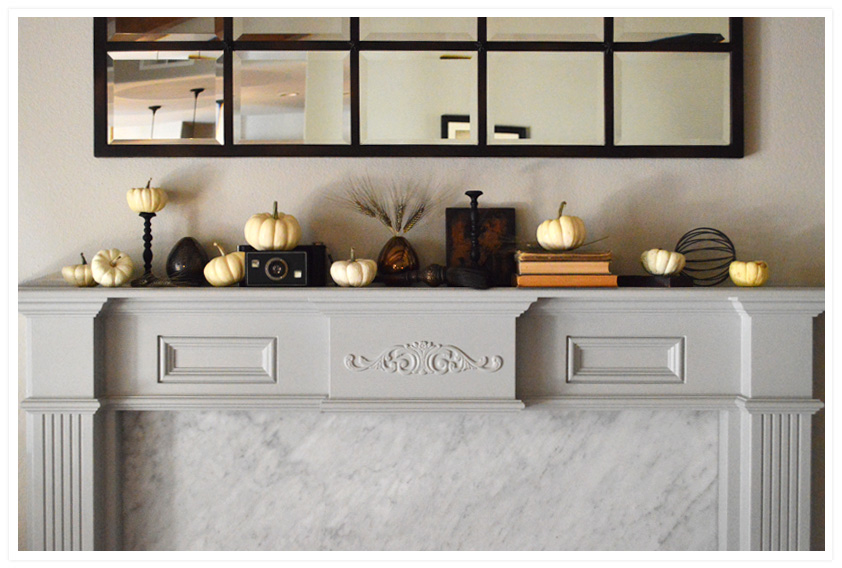 Much busier than my usual mantel arrangements, but I kept the palette very, very plain.
Warm blankets in a basket for cozying up in a couch or chair…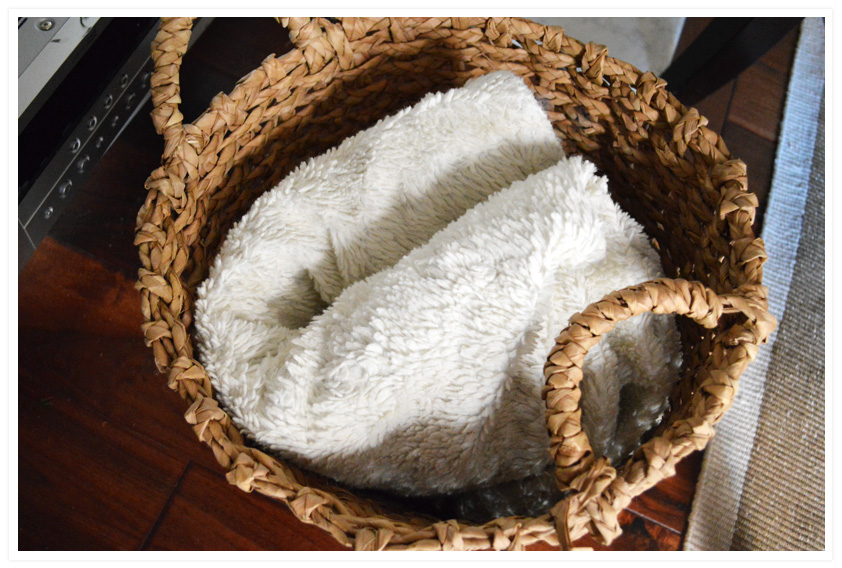 A wooden vessel for leaves that the boys and I have been collecting out and about, if we find a cool one, we toss it in…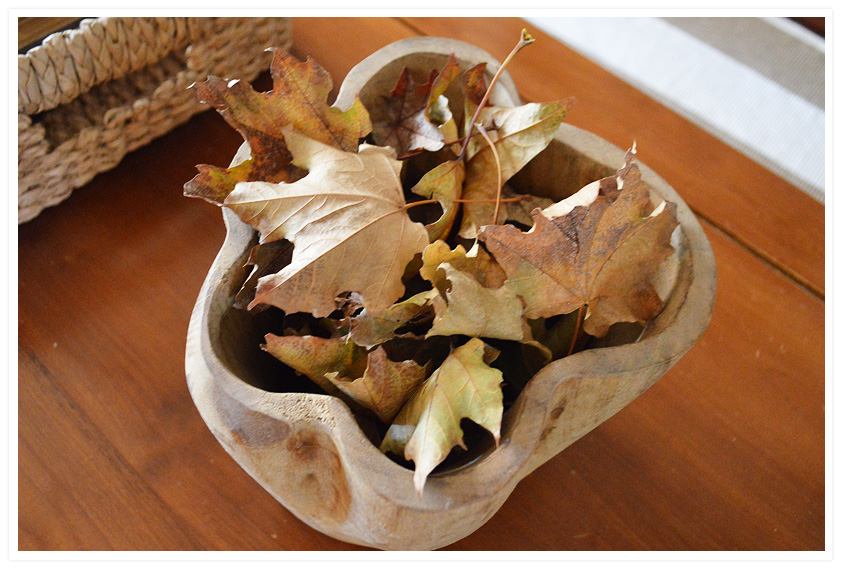 Changing the calendar to October (and now November) and putting out the "BOO" pillows…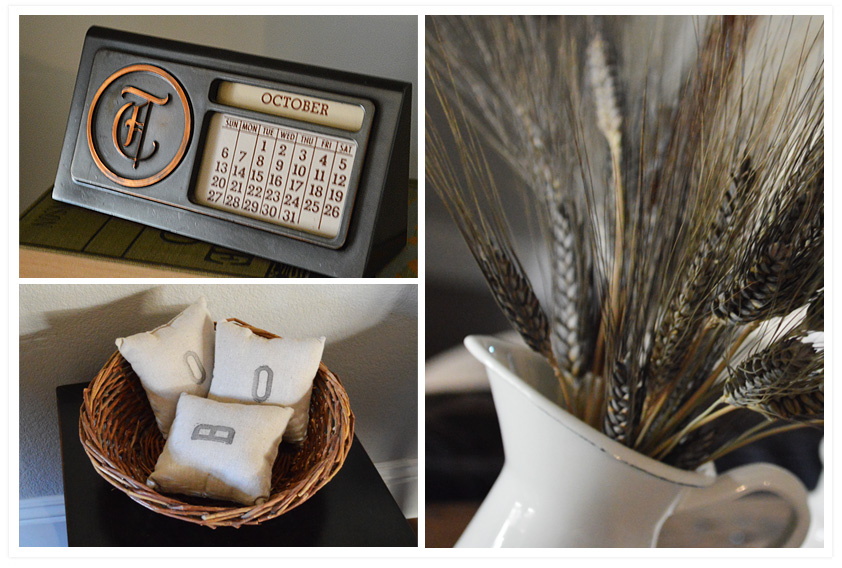 A vase of dark wheat. Simple things.
A few soft pillows on the couch and the pumpkins Cam brought home from school…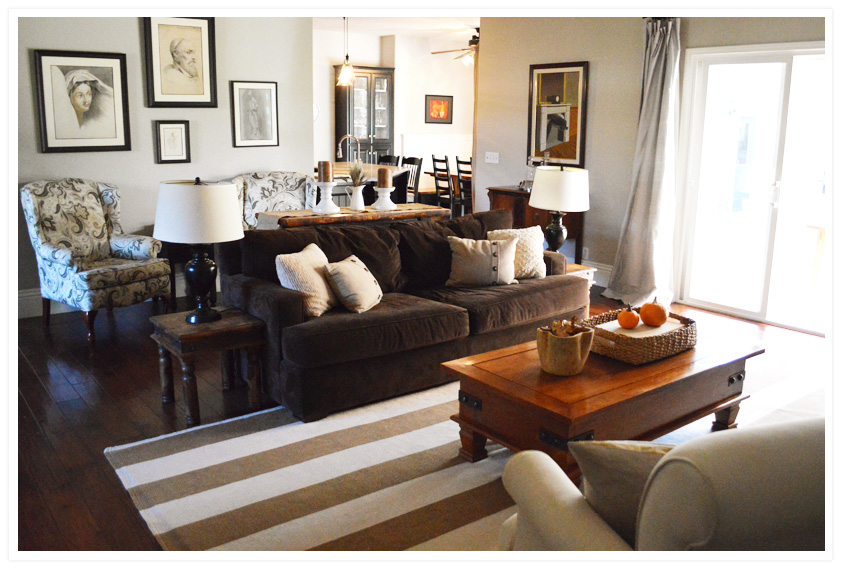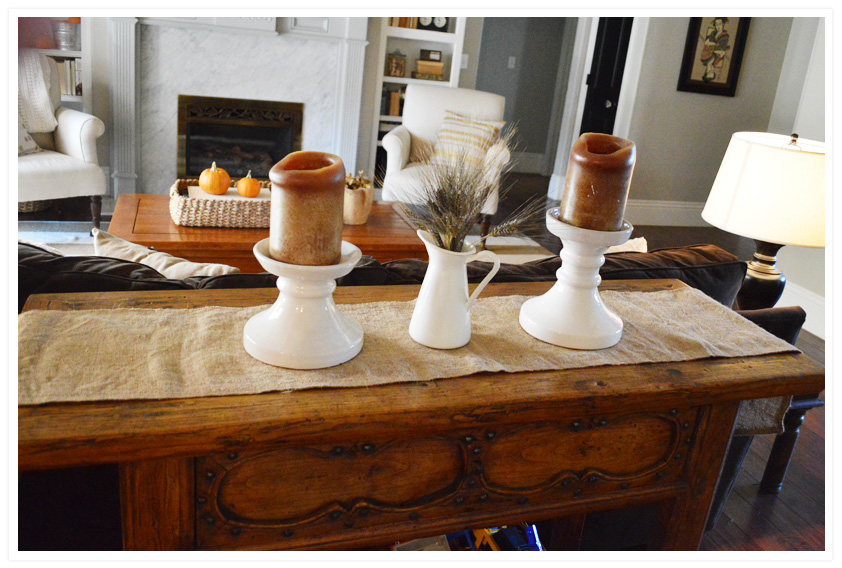 Candles to burn and a bit of burlap.
That's about a wrap.
Want to see previous year's Fall decor? 2009 is here. Here's 2010. And 2011. 2012, well, we skipped it, having just brought a new baby home from Korea.