The years keep getting bigger and brighter!! Can you believe 2013 is here? The blog has been a bit silent over the past couple weeks – hosting 19 people at our home for Christmas and the biggest Wild Ink Press year ever might have something to do with it…
A 2012 recap is headed your way soon, but first things first: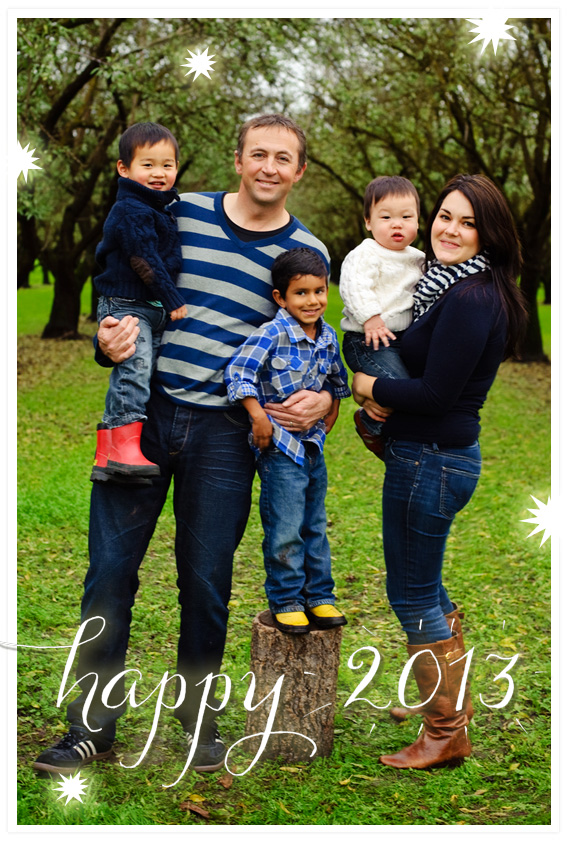 Wishing you a very happy 2013!!
This year we actually managed to eek out our own Christmas cards and send them to family and friends (last year, not so much). I love sending Christmas cards, and designing our own card each year was one of the first things that inspired me to head in the direction of letterpress. Nowadays, however, I usually just pull from some of our existing line and use the stock on hand… too tired to design anything new.
**Soapbox moment here** I like to send real cards, not some unsigned flat, one-sided photo-card that was printed, address and mailed by Shutterfly or the like and never passed through any familiar or thoughtful hands before arriving in someone's mailbox. Real cards. With handwritten notes (albeit short ones!). We hand-address the envelopes and write personal greetings in each card, including a photo of us or the boys. Since folks are always asking me how to incorporate a photo into our A6 size cards (and it's so easy!), I thought I would show you how we do it…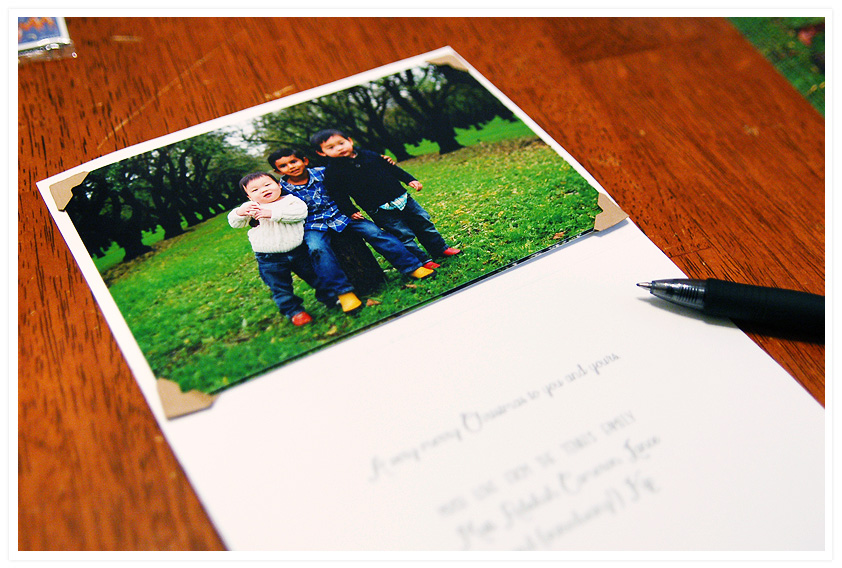 Four photo corners (which take about 15 seconds to apply). An A6 card fits a standard 4 x 6 photo perfectly. Or, double-stick tape, if you prefer.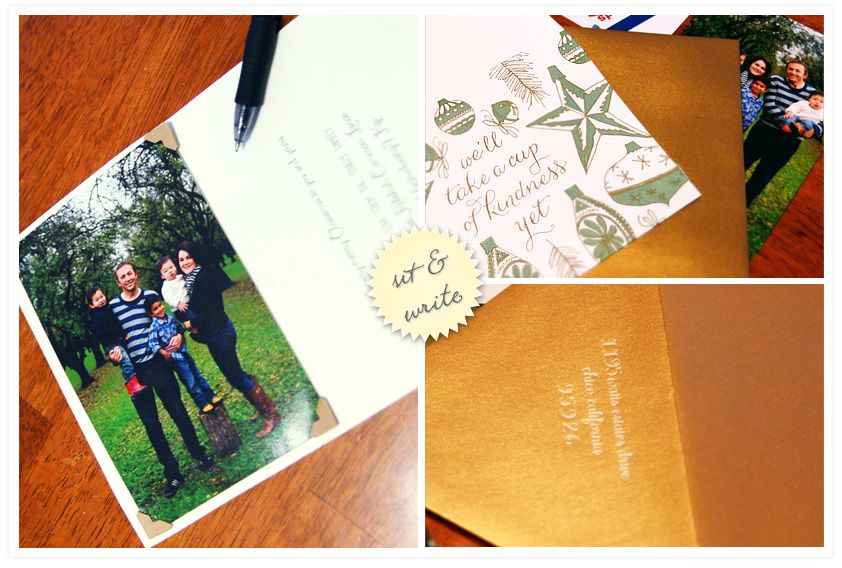 Pretty easy, right? With plenty of space for personal notes.
Here was our printed sentiment inside this year's card: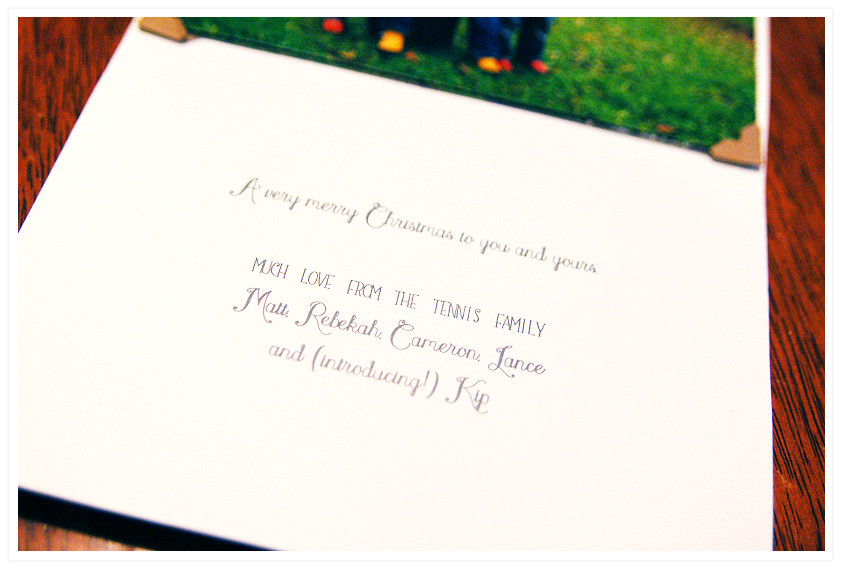 Long live the handwritten note. We are blessed to have family and friends to send them to.
Merry Christmas and a Happy New Year from the five of us!! See you around the bend!