Hi. Just popping in with a quick little note. (I'm trying to be more spontaneous like that!)
Our letterpress coasters from last Friday's open house are now available in our etsy shop! We printed them during the open studio, and there are six different little designs: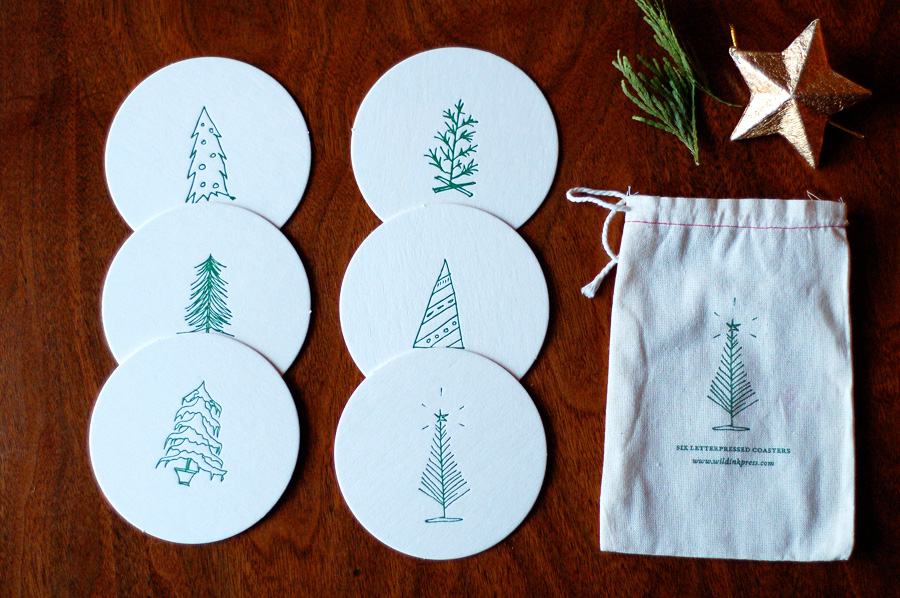 Aren't they cute? Matt thinks they are very minimalist, and I think that is what I LIKE so much about them.
You may recognize those little trees from here: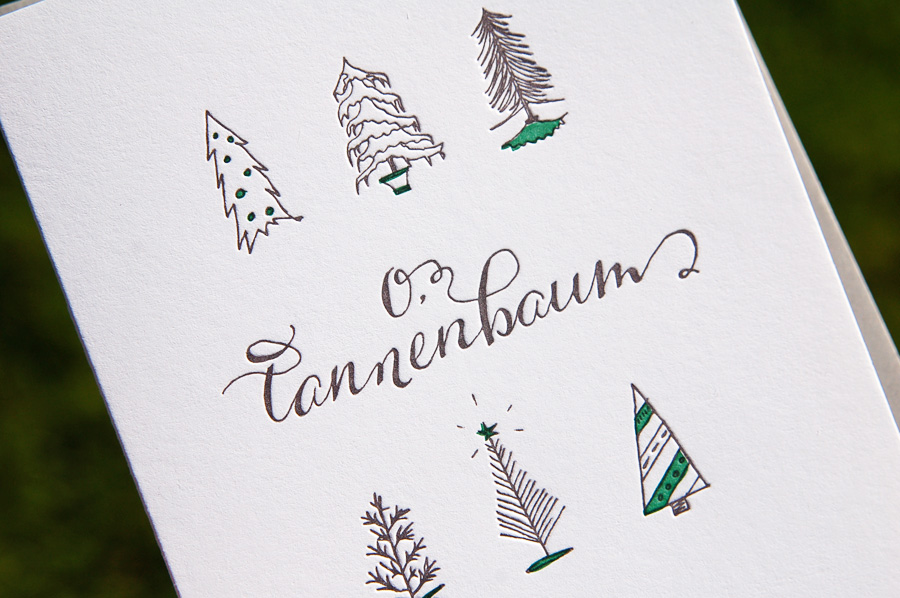 Yup. Our "O Christmas tree" cards are now O Christmas Coasters. 🙂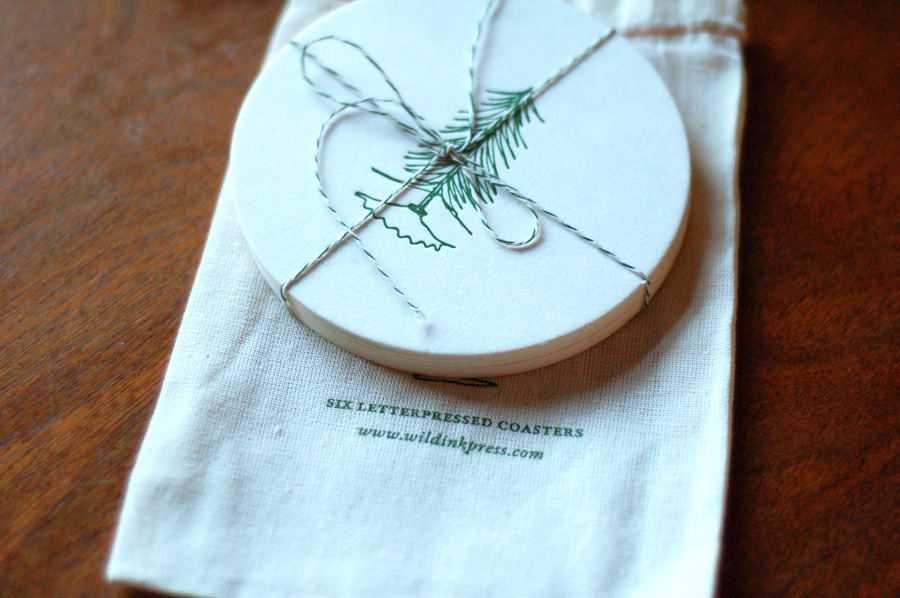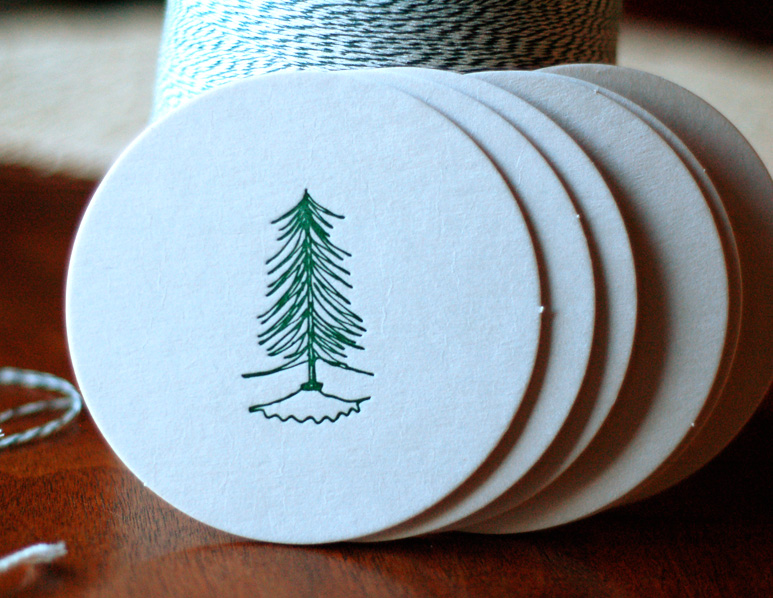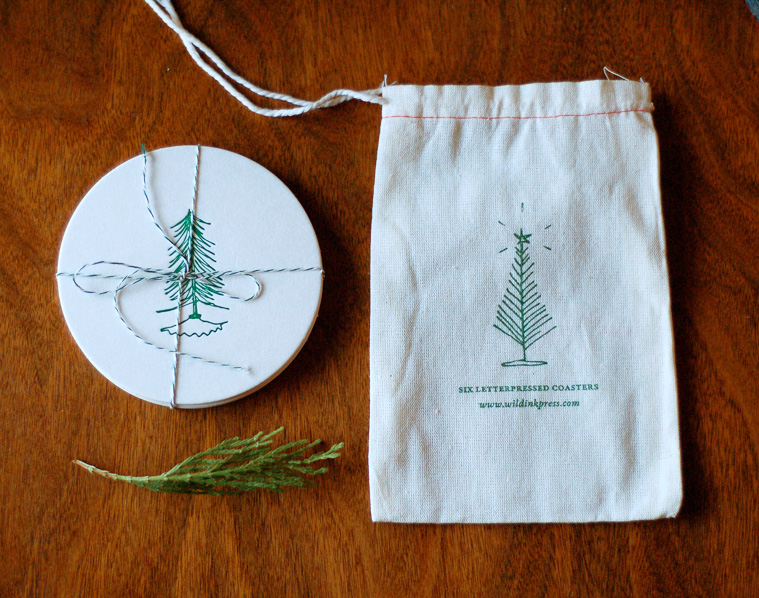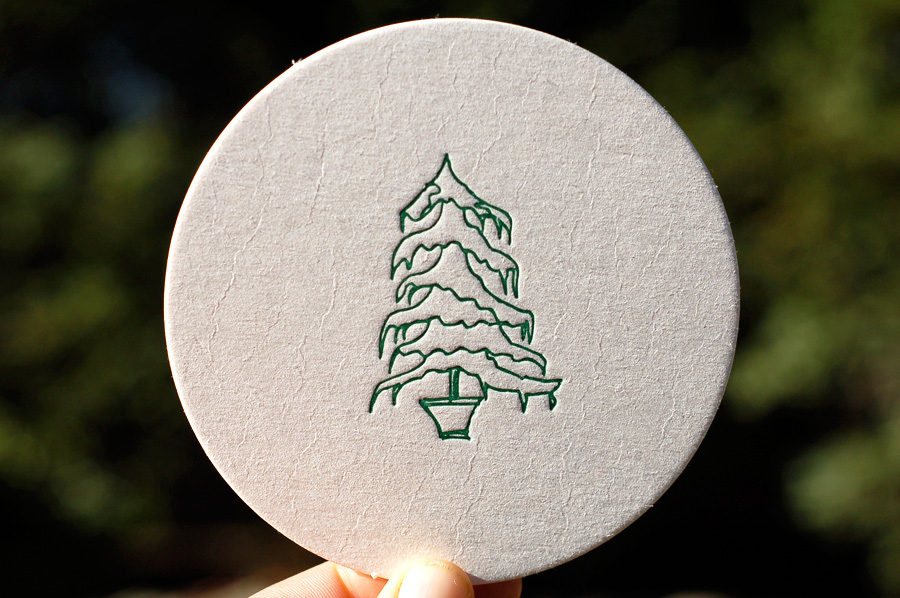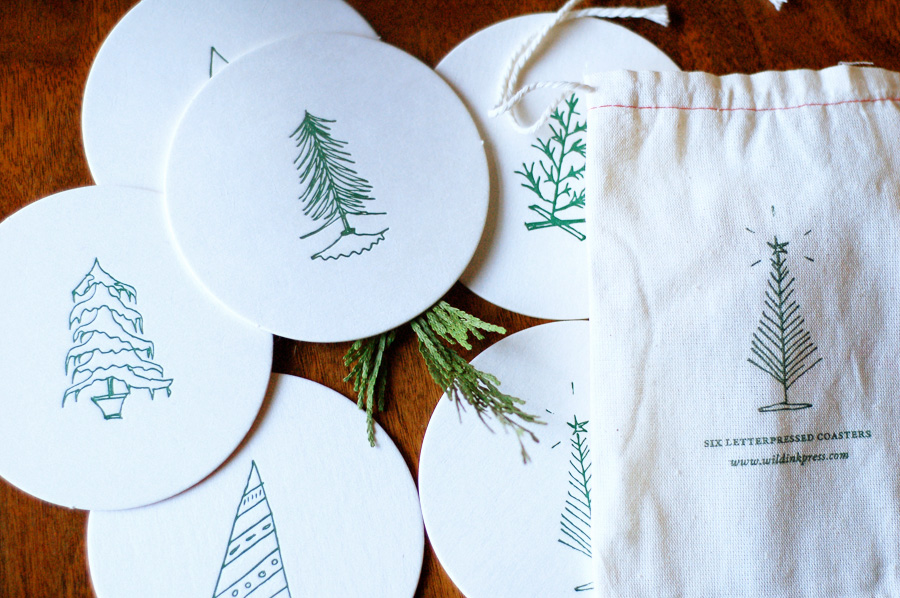 What do you think? Do you like 'em? I think they make a darn near ideal hostess gift…
Anyway. Hope your holidays are going well, and if you're in the neighborhood, don't miss tomorrow's open studio! We'll be printing our Merry Wreath coasters in red, and you'll get to take them home for free!
If you want to buy them online, find them right here. They ship same or next business day.