The final new card series in our holiday line-up is inspired by Handel's Messiah. Both Matt and I love this vocal work sooo much, in fact, every year we try to make it to the Mondavi Center to hear the American Bach Soloists sing this beautiful oratorio. If you have never heard this work performed live, I highly suggest you give it a try (they are also at the Grace Cathedral in San Francisco). We also start  looping this 3 CD set (one of the best versions ever recorded, in our humble opinion) on constant play over our stereo system.
So, I guess you could call these cards personal. In truth, when I told Matt I wanted to design a line of cards with choruses from Messiah, printed white on chipboard, hand-lettered and inspired by Chalk Art – he said to me: "There will sure be one small, narrow market for these cards" (in other words, maybe just you, Rebekah) "…but what the heck, let's do it anyway."
So, we did.
Arise, Shine! set of 8 (look while listening to this):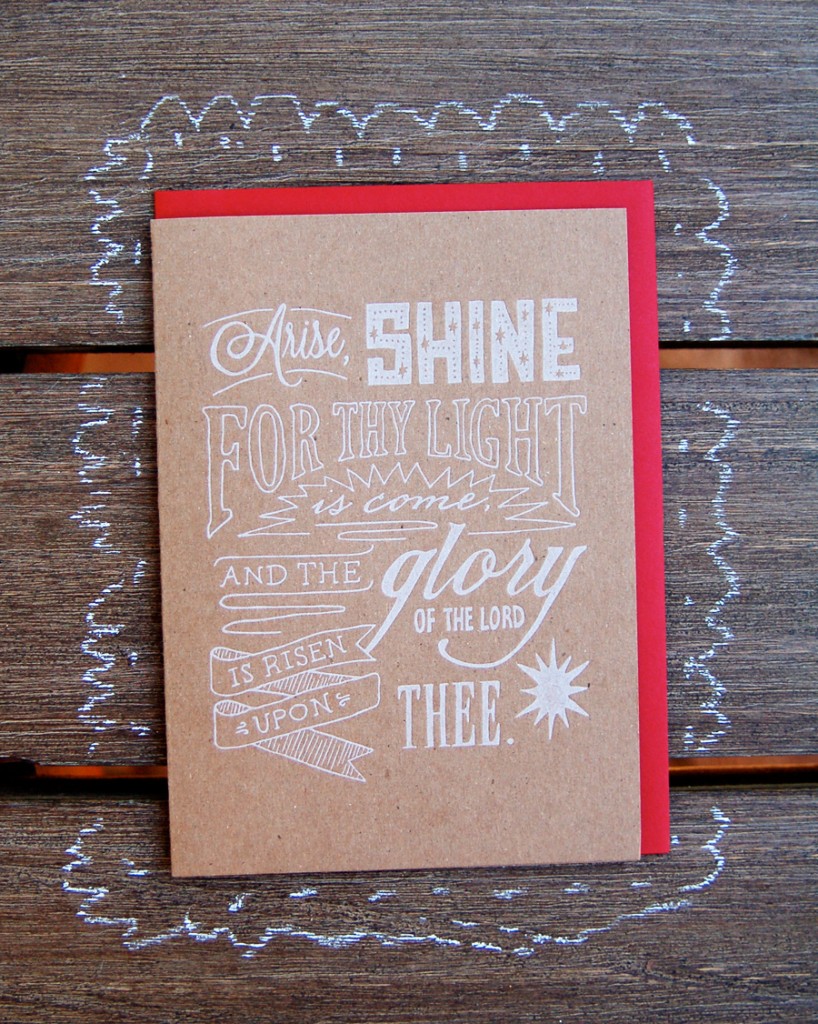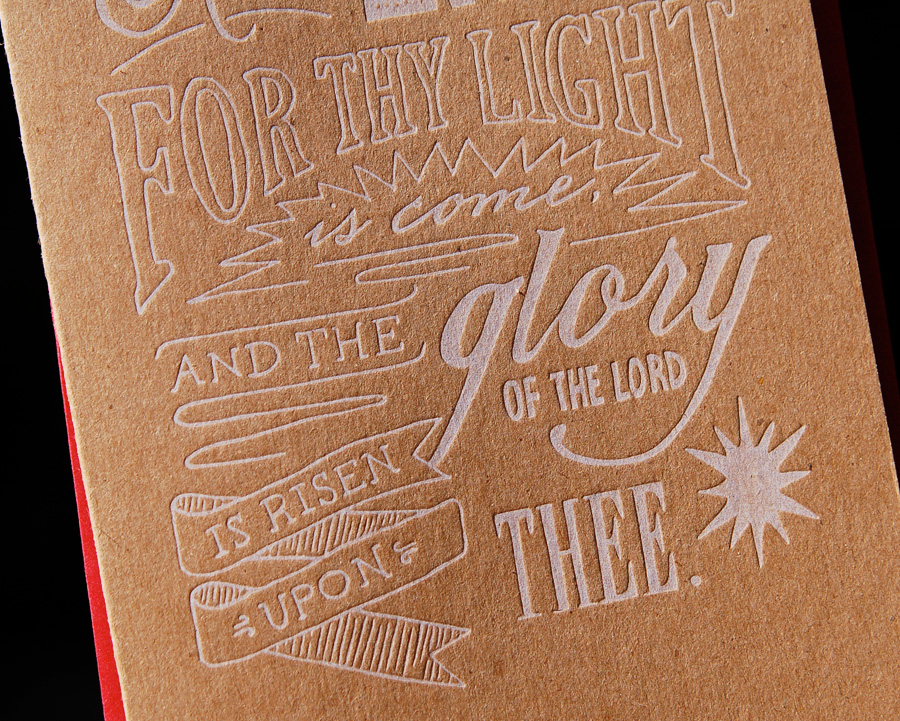 Behold, a Virgin: (look while listening to this):
And the Glory (listen to this):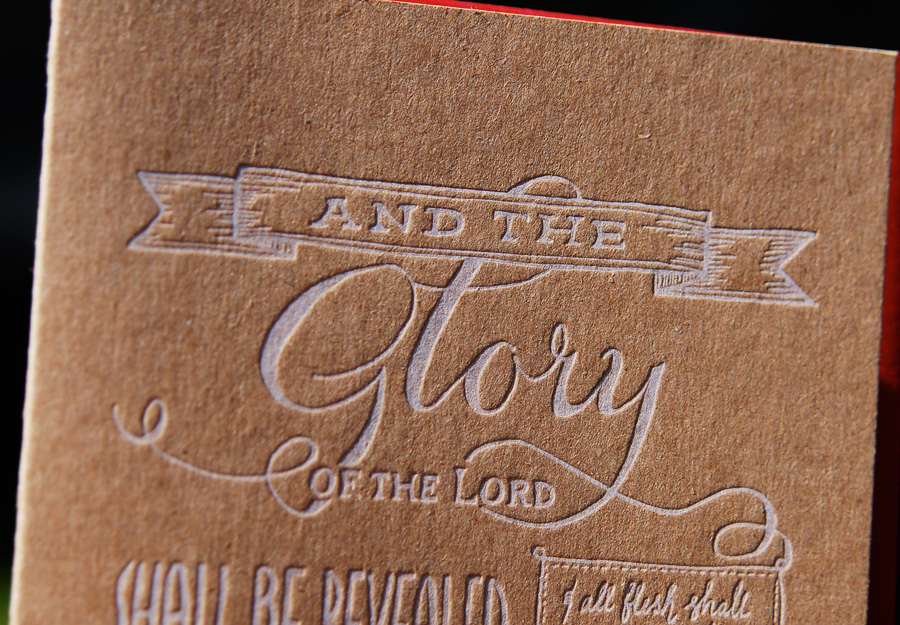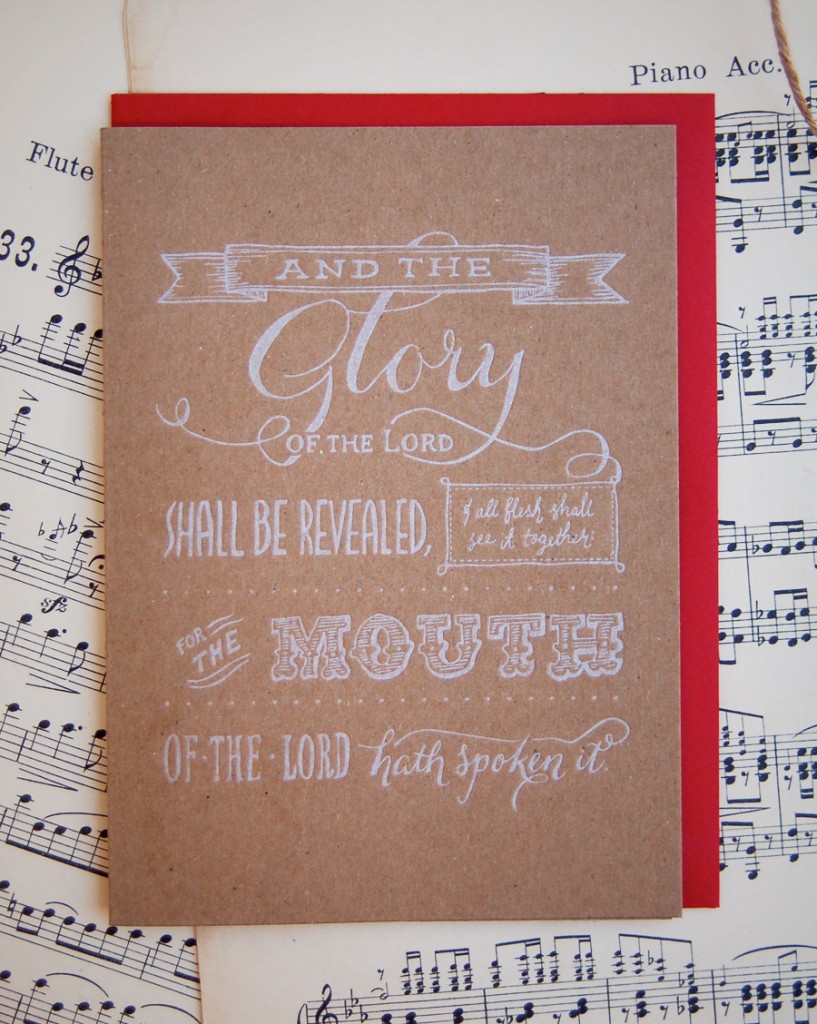 And, of course,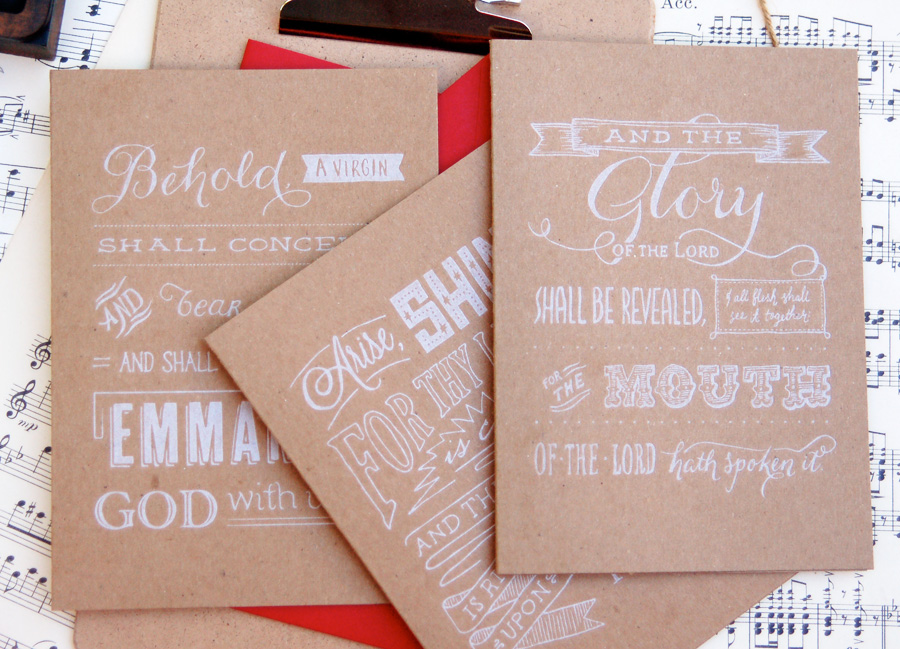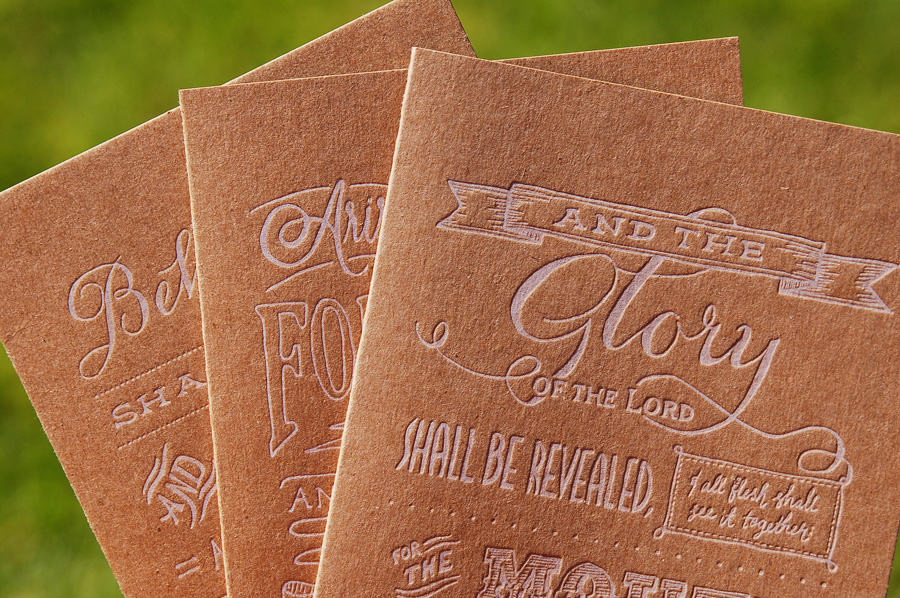 So my question is, what do YOU think? Insanely narrow audience? Or are you crazy about Handel's Messiah, the real meaning of Christmas, chipboard, white ink, hand lettering and letterpress, too?
If you are looking for our entire classic holiday line-up of cards, you can find them all here. Or here on Etsy, if you prefer.