Our next little new series of cards is called Holiday Vignettes. Basically, I drew six little whimsical sketches on a theme. I love variations, and often when I'm drawing a new design I try a bunch of takes on one concept. So this time, I thought, why not just include all the iterations?
I have to say, this line is inspired in part by Dr. Seuss. 😉
First up, Deck the Halls…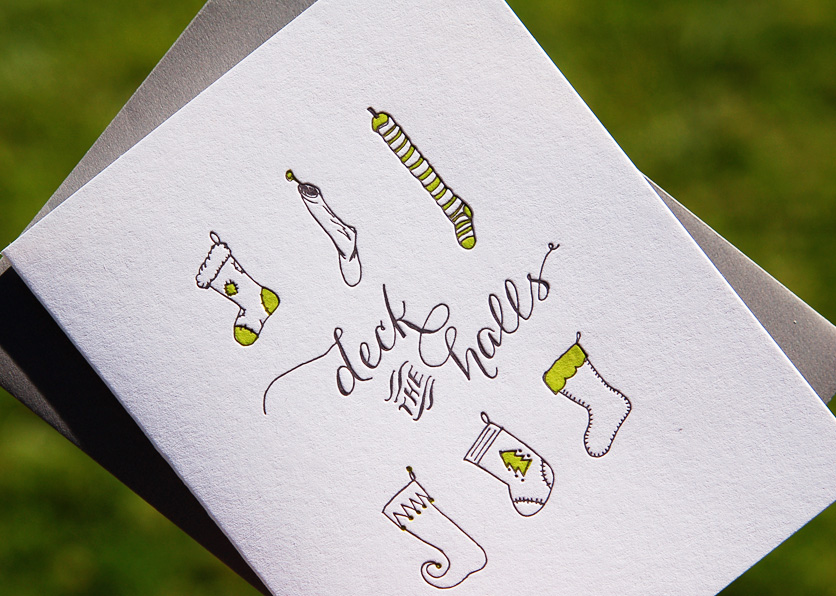 A set of 6, with six little Christmas stockings on the front. Printed in dark grey and bright green.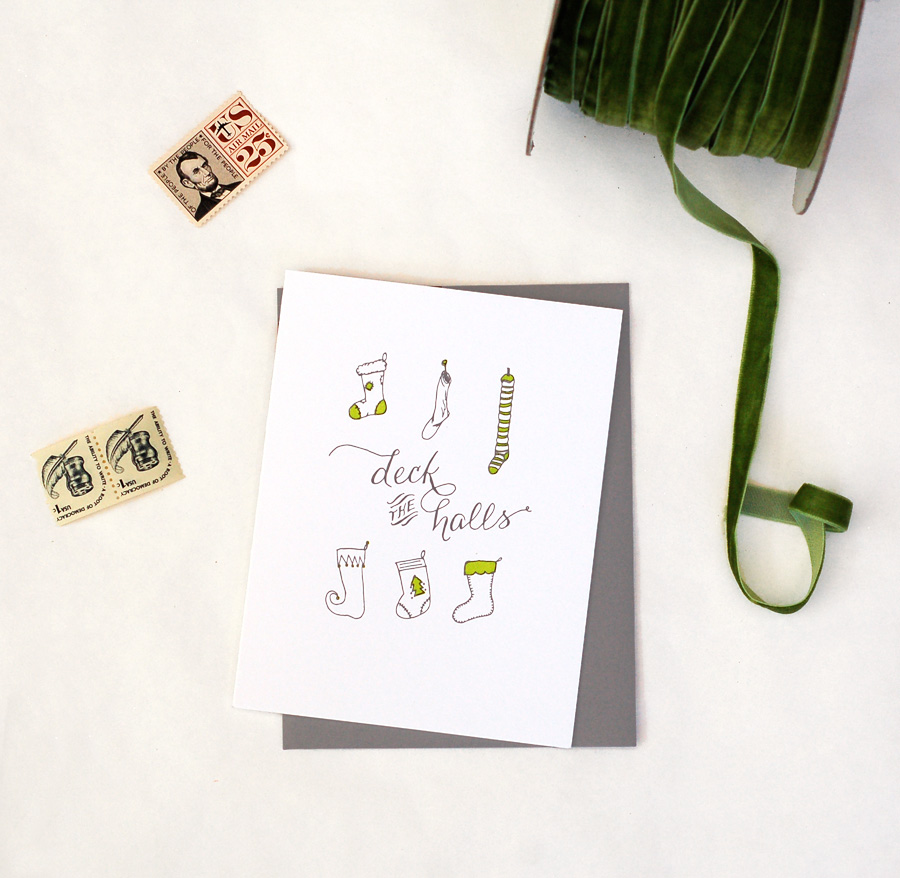 And, Merry Merry Wreaths: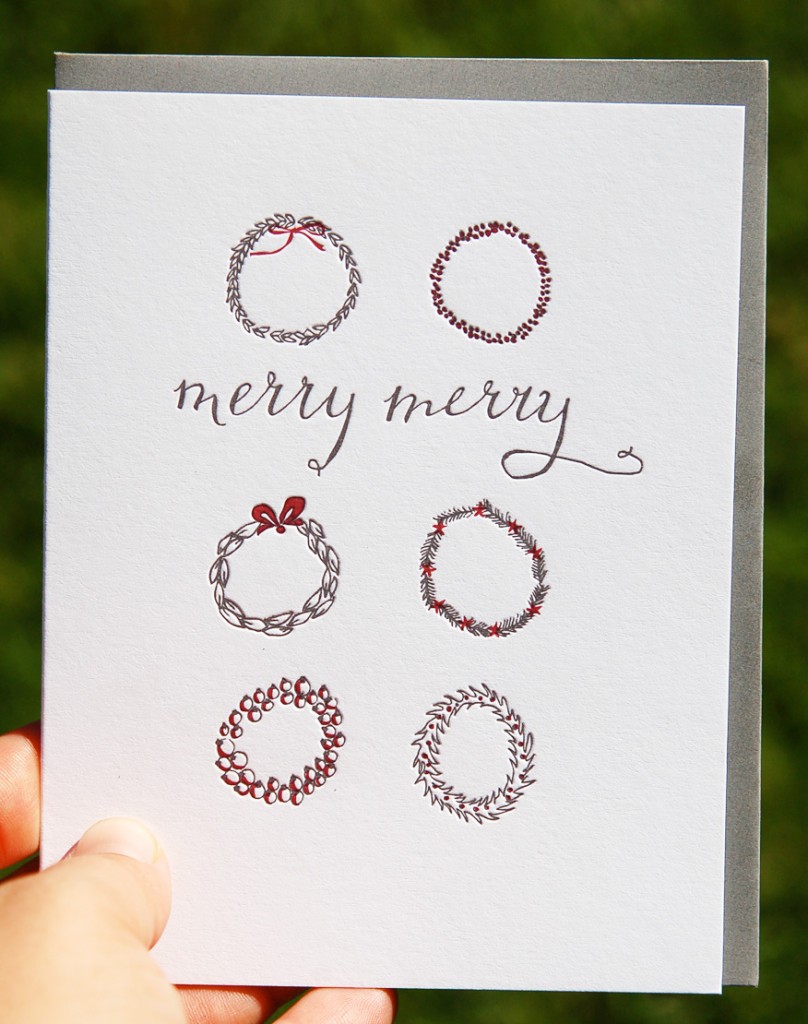 Holiday red and charcoal with hand lettering. 🙂 This one may actually be my favorite.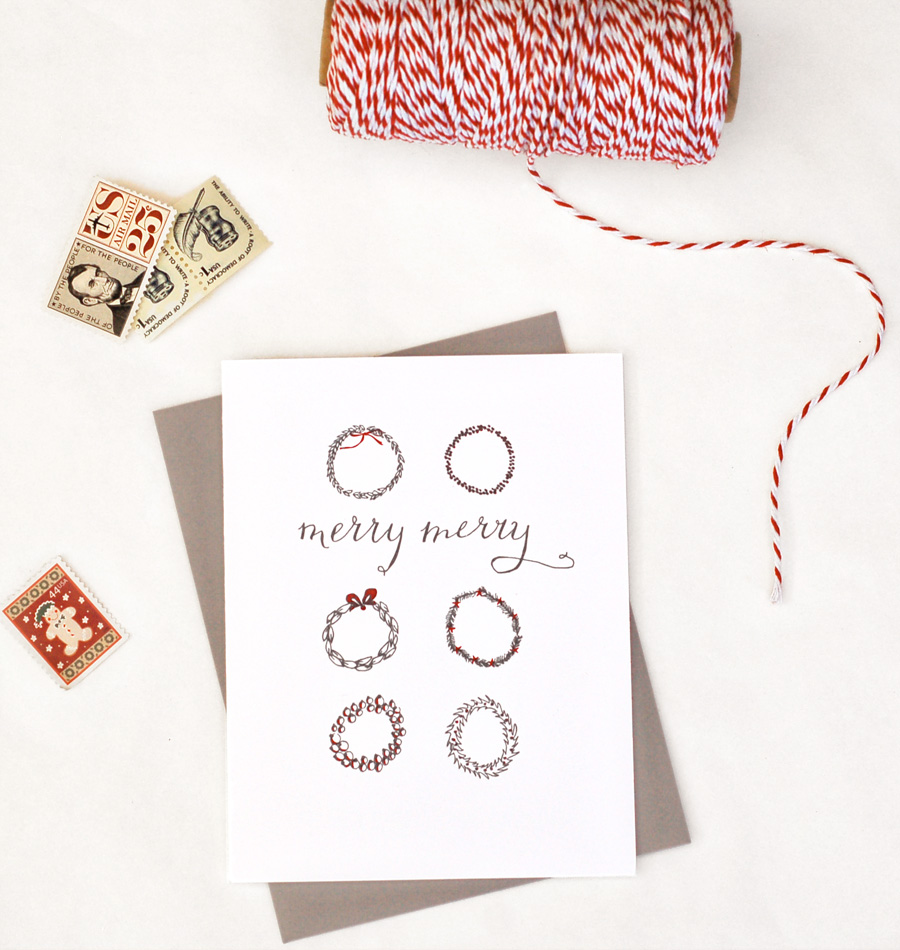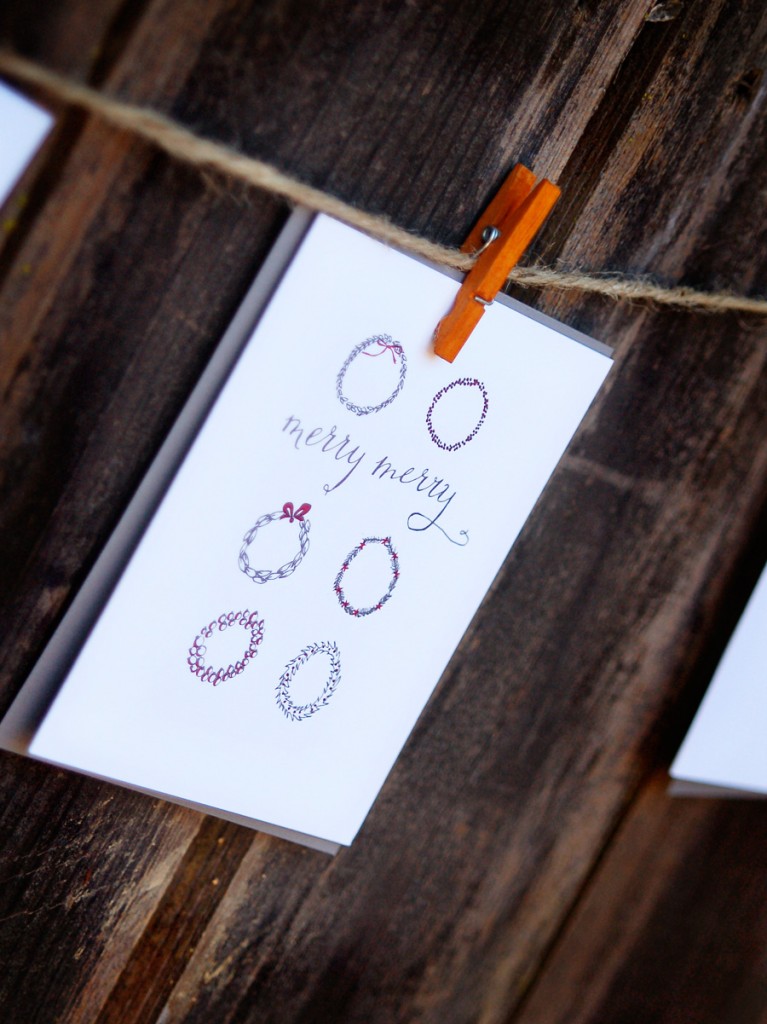 Next, for the tree lover, O Tannenbaum…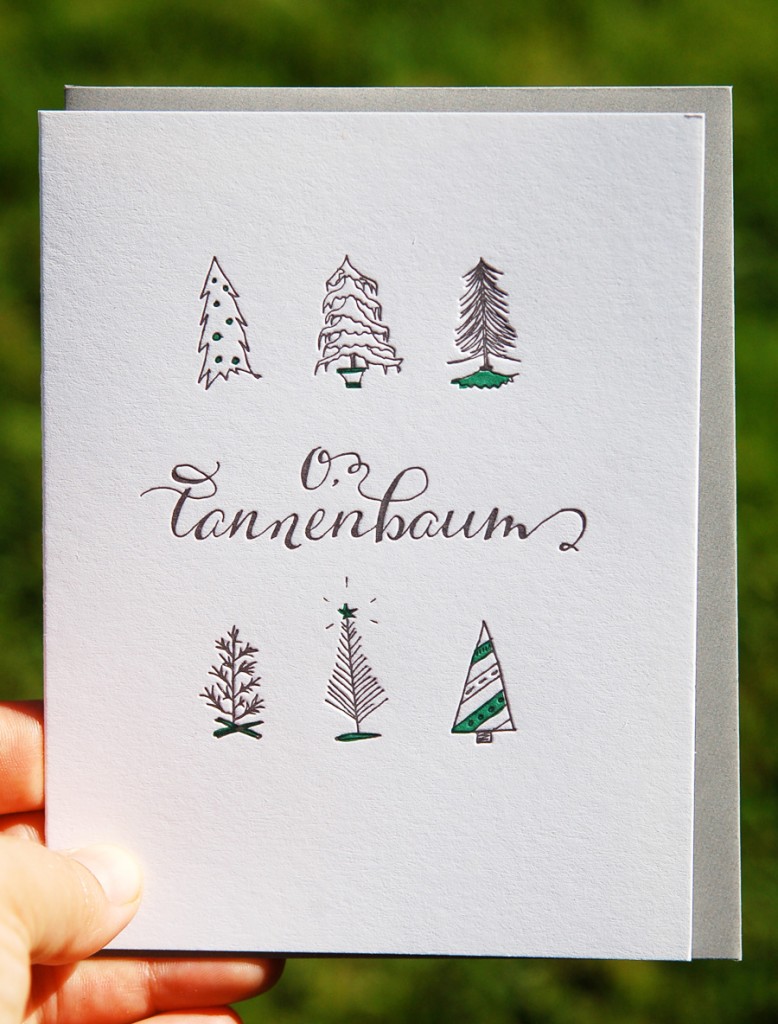 …Charlie Brown tree and all.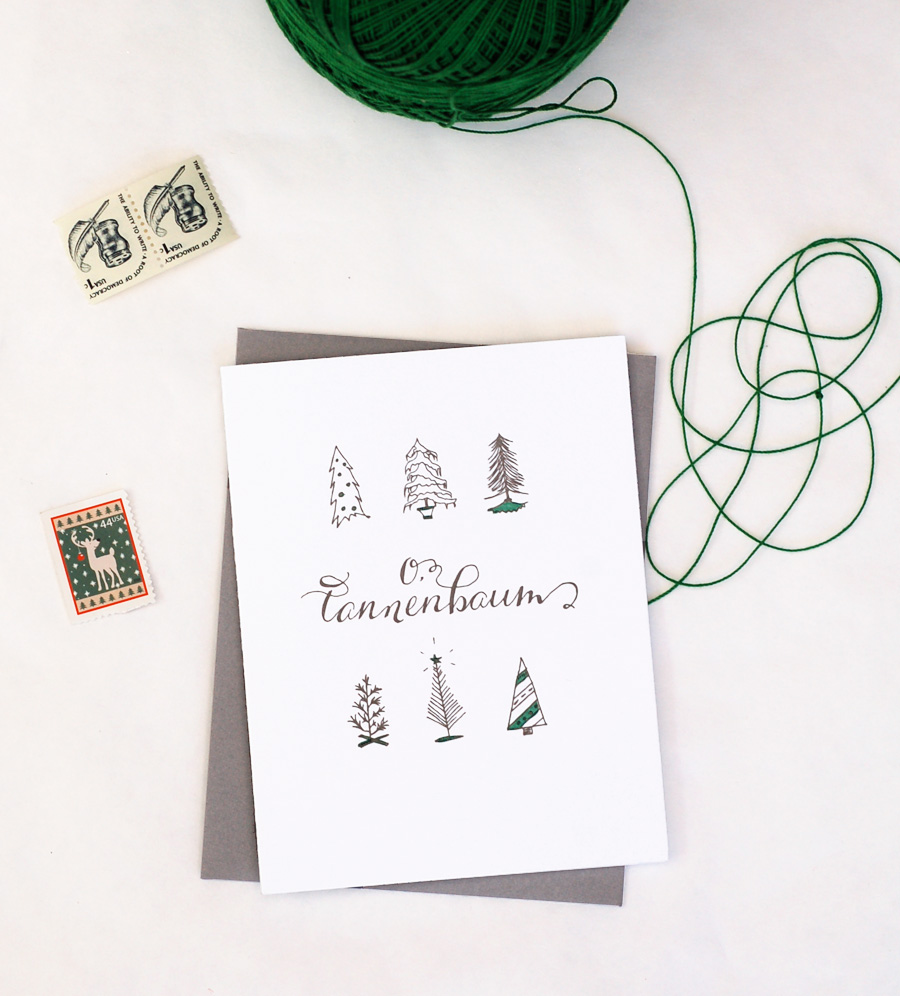 And lastly but not least, ring in the new year with Happy 2013!!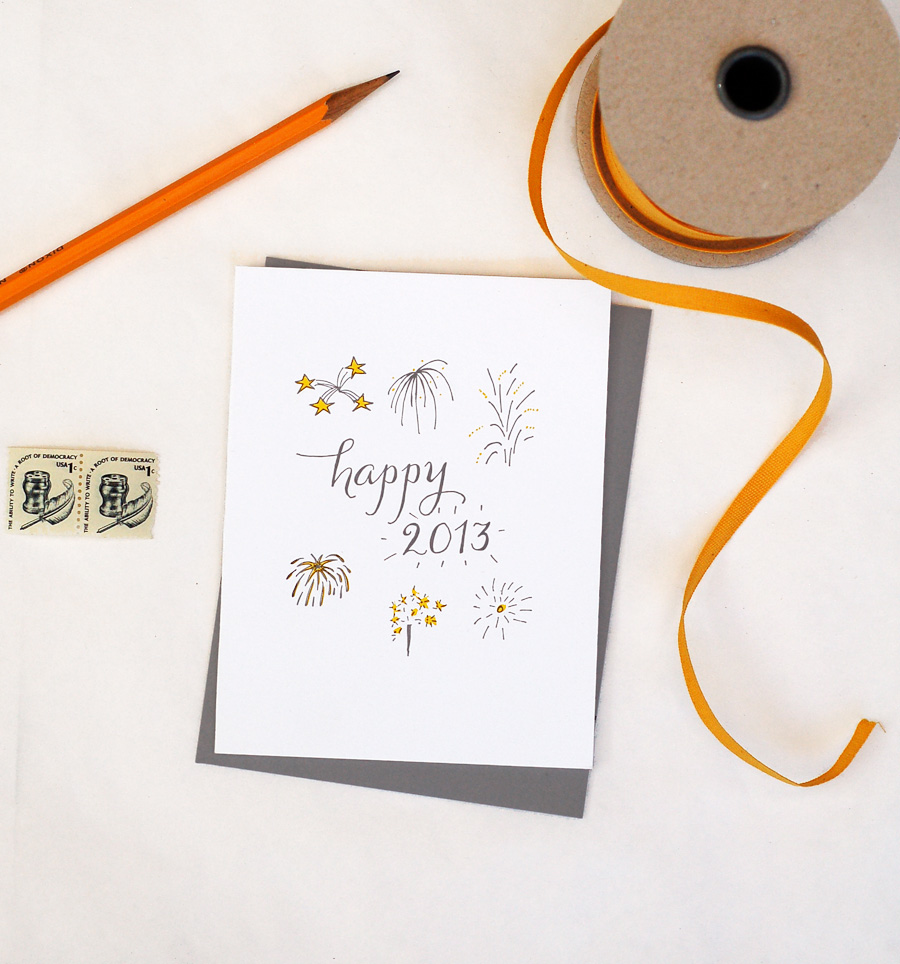 Six little happy fireworks. And you've no idea how hard it is to draw fireworks until you've tried. 😉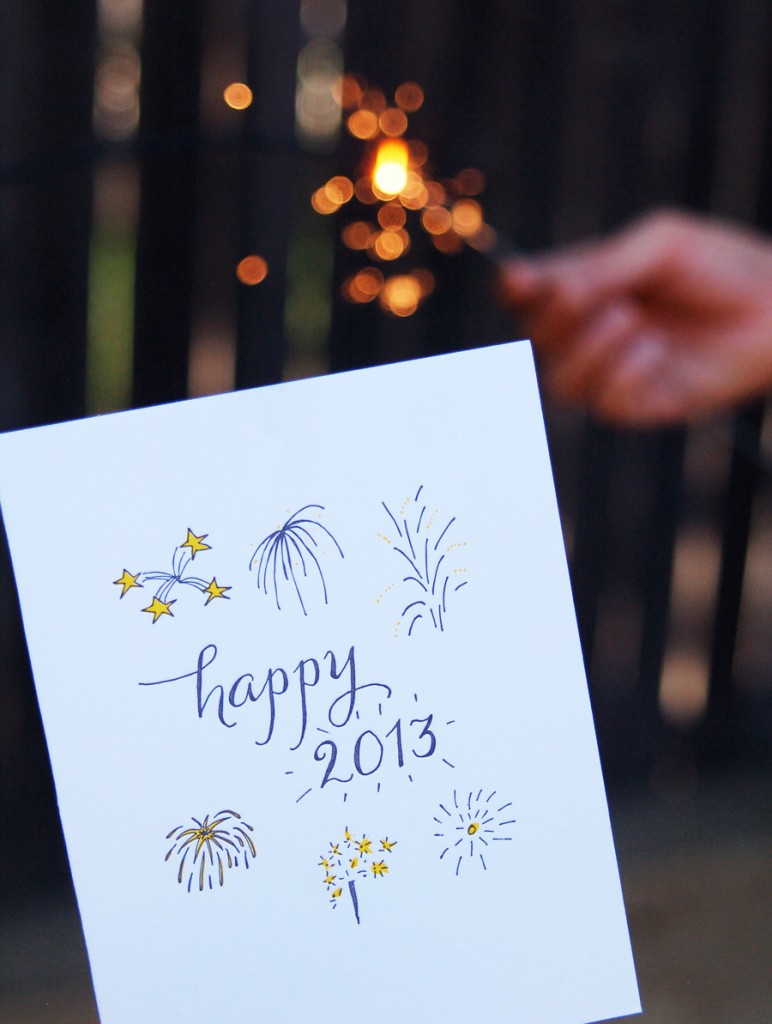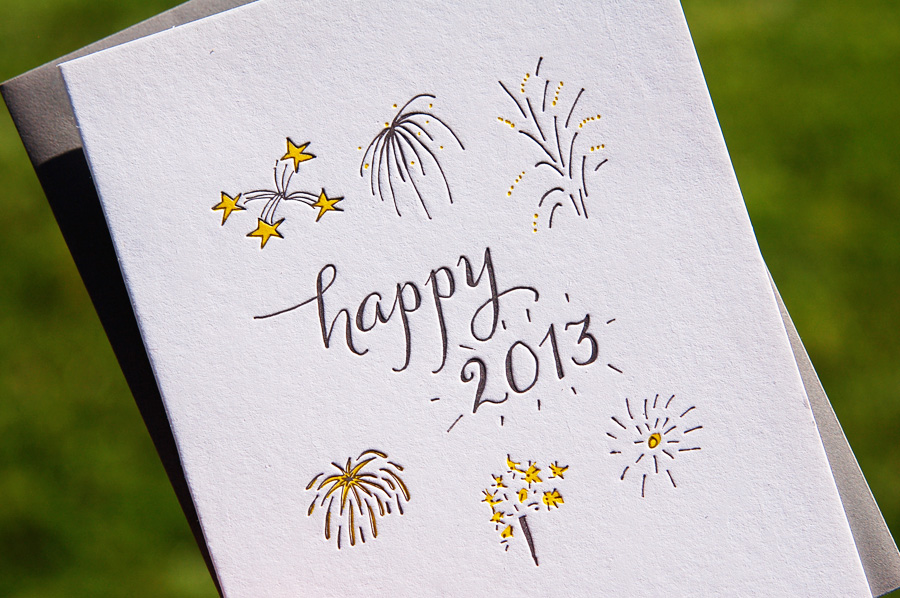 Do you like 'em? I just want to pinch their little cheeks!! (Okay, not really, but close.)
We are turning them into holiday coasters also – one design per coaster (so six coasters, six different little trees) I think it will be a charming set! Look for it around Thanksgiving!
Coming up: Handel's Messiah meets Chalk Art. Oh yes.