It's that time of year again! The time we roll out our new holiday line and I get to share the behind-the-scenes scoop on each of them. I try to wait until November (really, Christmas for me starts after Thanksgiving), but so many of you are so organized and ahead of schedule, and I've been getting those emails… so, here it goes!
Up first is a line inspired by vintage ornaments (you know, the soft metallic ones from the 40's and 50's, they look like this). Unlike our current mercury glass metallic stylings, these ornaments come in pinks and greens and pretty pale blues, with a lovely lustre and beautiful hand painting. I hand-drew the designs and then wanted to add a little something extra: lines from old, old, classic christmas carols. (Yes, we know, Rebekah Loves Christmas Carols.)
Blue Vintage Ornaments (Ding Dong Merrily on High) set of six cards: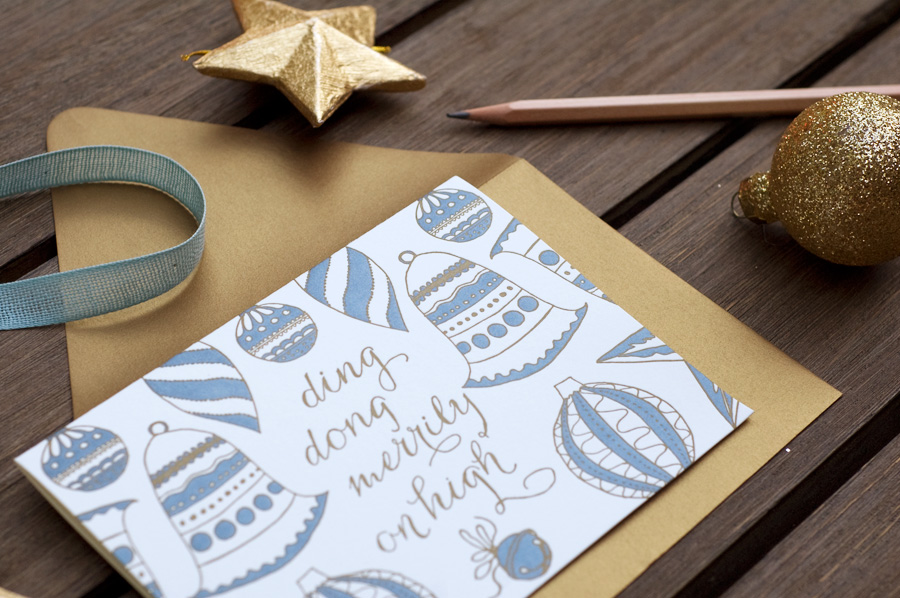 We printed in two metallic inks on soft cotton stock and paired them with metallic envelopes. This is the first time we've ever worked with colored metallic ink – it's very subtle, but sooo pretty and just gives the card a little extra pearly sheen…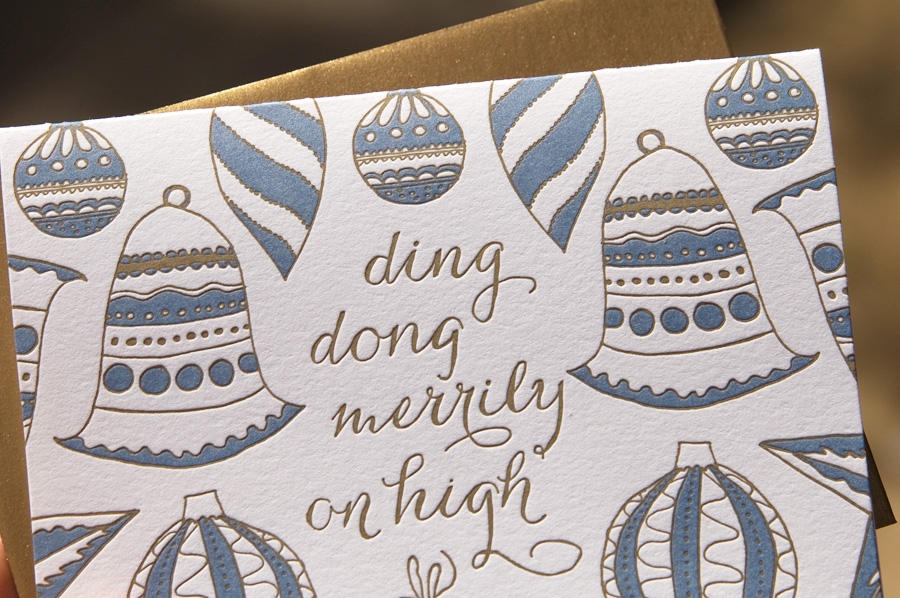 Green Vintage Ornaments (We'll Take a Cup of Kindness Yet) from Auld Lang Syne: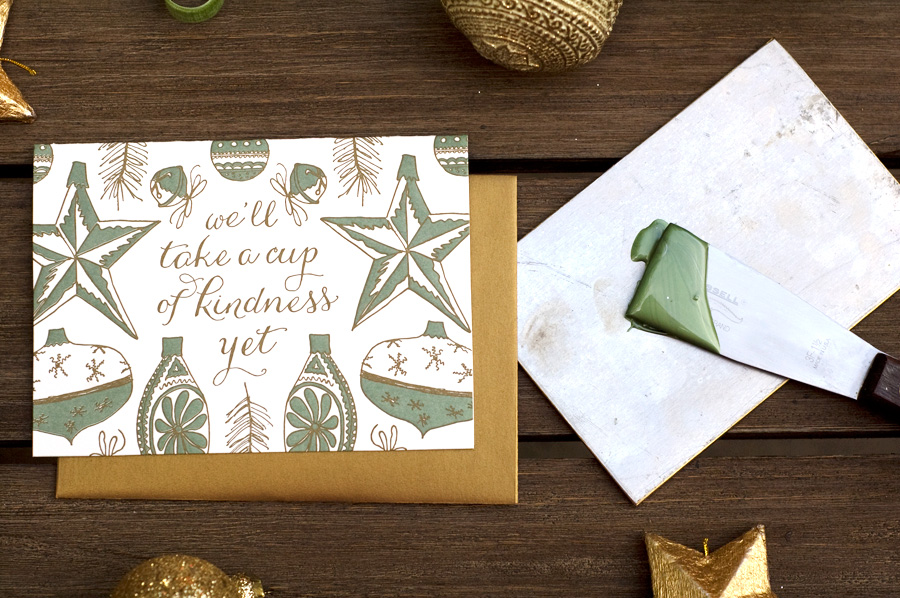 You can see some of the ink on the palette knife – isn't it just lovely?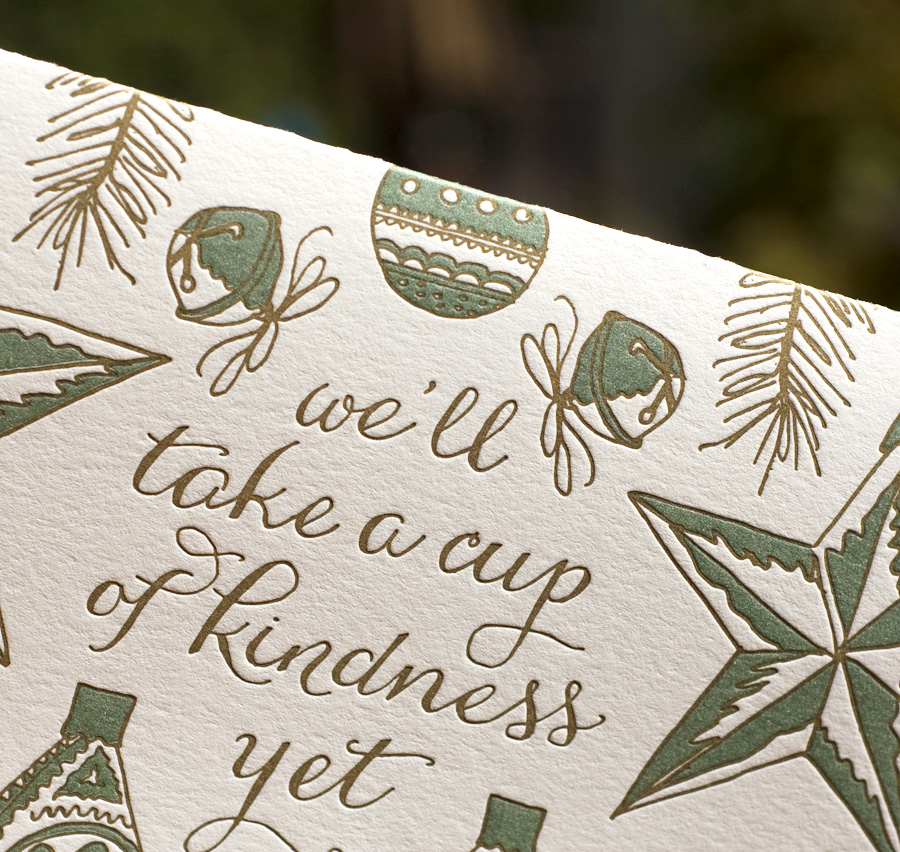 Red (or pink? you decide) Vintage Ornaments (Love and Joy Come to You) from Here We Come a Wassailing: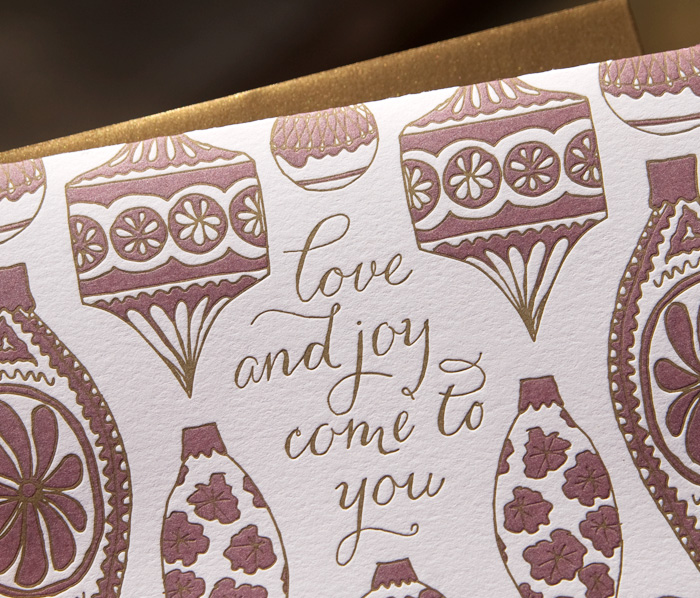 Or, for the indecisive folks out there (raises hand) an assorted set Vintage Ornaments (2 of each design):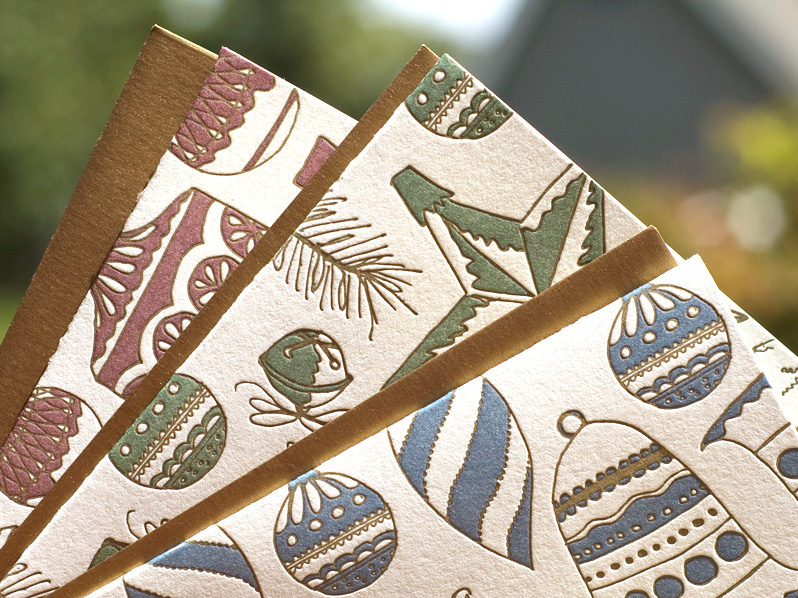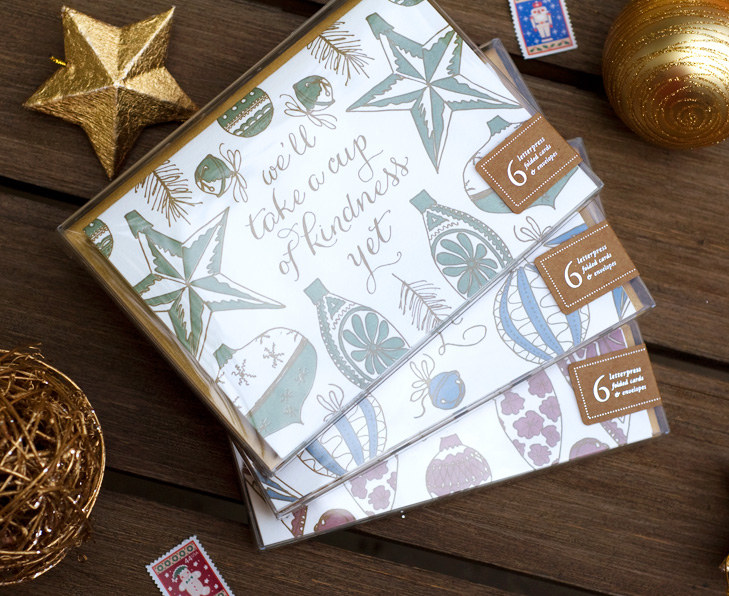 Lastly (by popular request) for those of you with looong Christmas lists, a set of 30 cards (10 of each style) is also available.
Coming up next: Holiday Vignettes. Stay tuned!