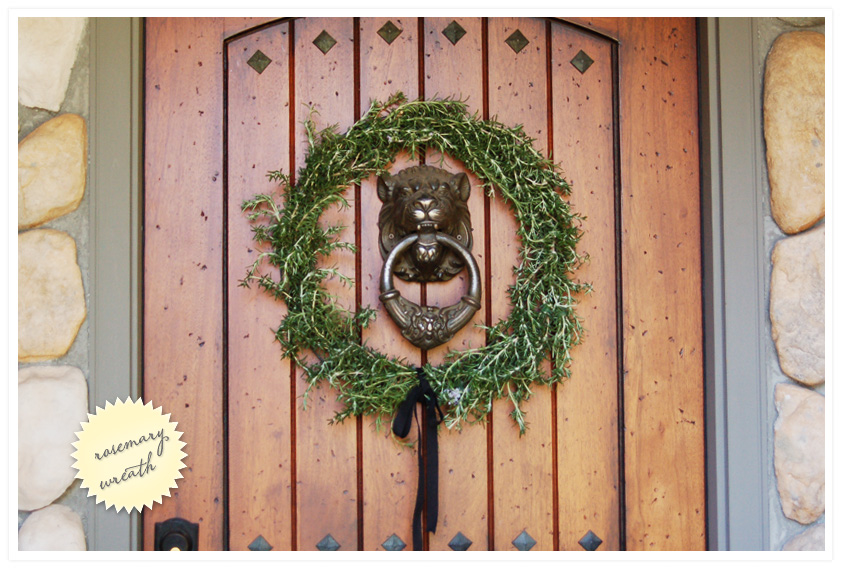 It's wreath time again! This is my fourth annual fall diy wreath project, can you believe it? Either I'm getting old, or the blog is.
All the wreaths I have made so far have fallen under three stipulations: it must be easy, it must be natural, and it must be free. Easy, as in a non-crafting bozo could do it (me).  Natural, as in, no plastic stuff anywhere. And no hot glue (that stuff burns!!). Free, as in I don't want to pay for it.
This wreath is no different. When I've seen people pin my past wreaths on pinterest (yes, I check on these things sometimes, call me a narcissist), they're under headers like "amazingly simple" "so easy" or "I could do this" which I have decided I'm going to actually take as a compliment. If it can be done with things I have lying around, and during just one nap time, then I'm interested. And this one can – start your timers – it took me just 36 minutes from start to finish.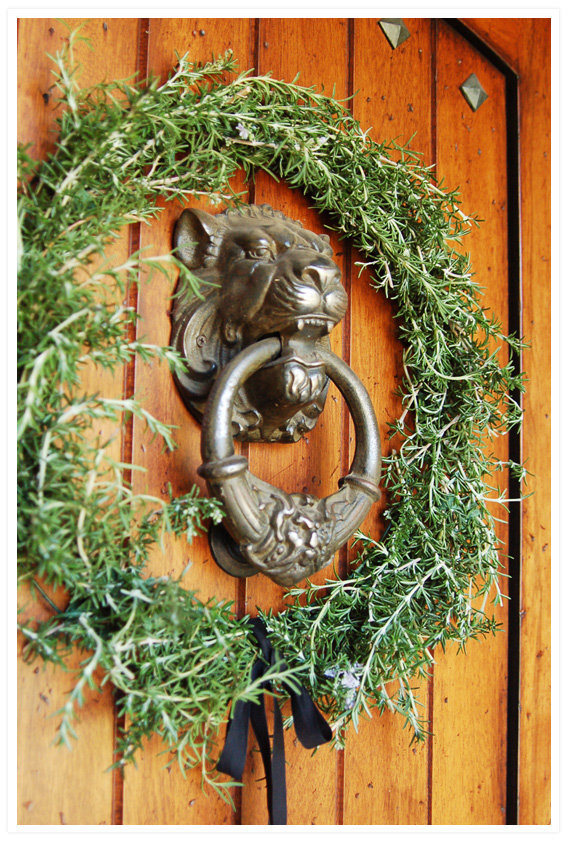 I had a pot of rosemary growing in my side garden, and boy, that stuff sprouts up quickly! It was time for a trim…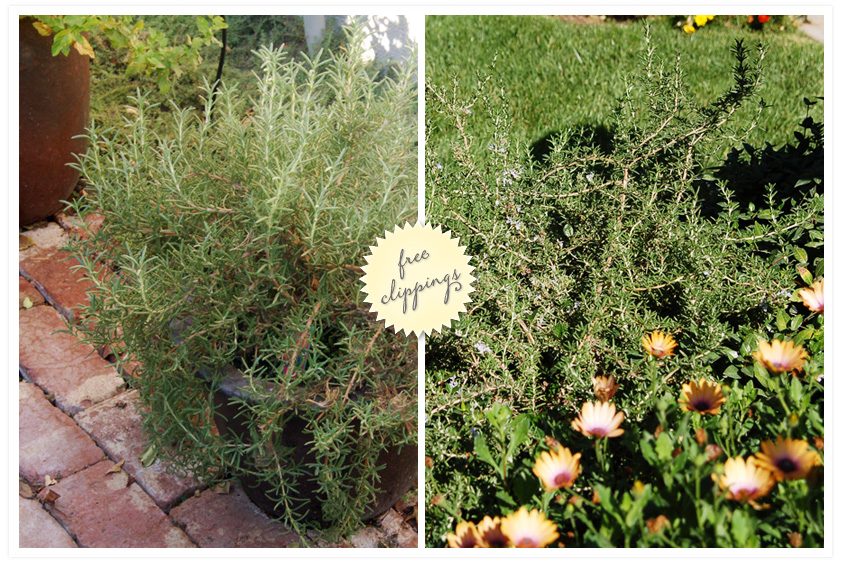 That, plus some ornamental rosemary from the backyard (note: do not eat), and I had a pile of clippings in no time.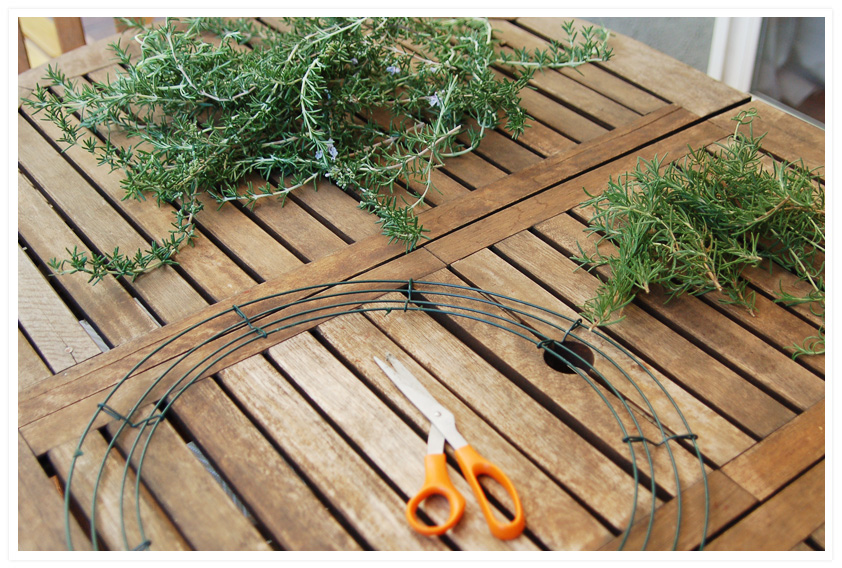 The wreath form is from previous wreaths, this is why it's awesome not to hot glue – you can reuse these things again and again.
First, I arranged the rosemary on my form, to be sure I had enough and decide how full I wanted it to be: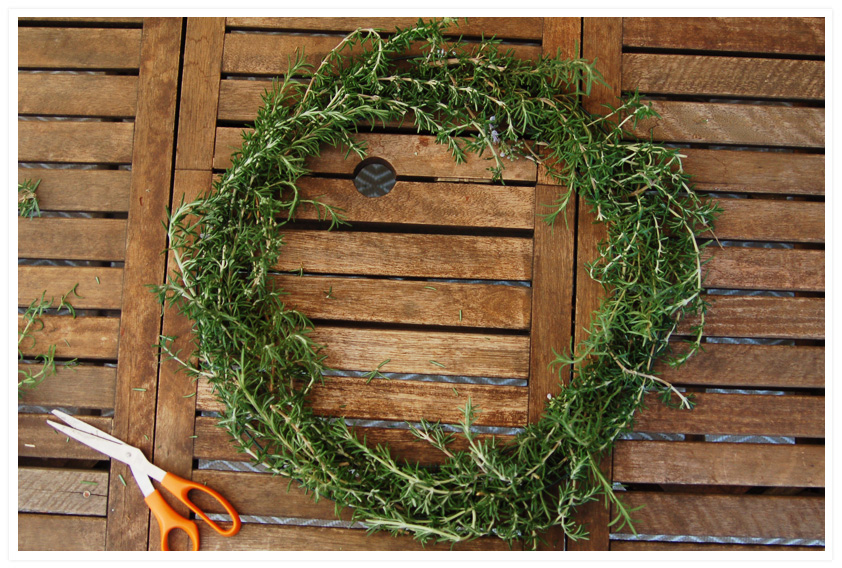 Then, I used floral tape to make up little bundles of the rosemary. Then I taped the little bundles to the wreath form (same process I used with the christmas wreath)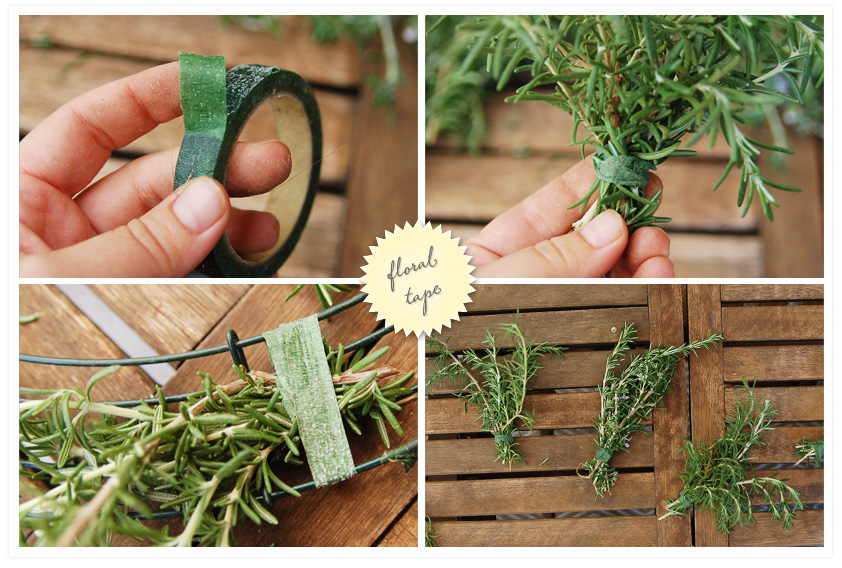 Have I told you how much I love floral tape? One little roll will last you forever, it's cheap and sticks to itself but not other things.
Soon, I had it all attached…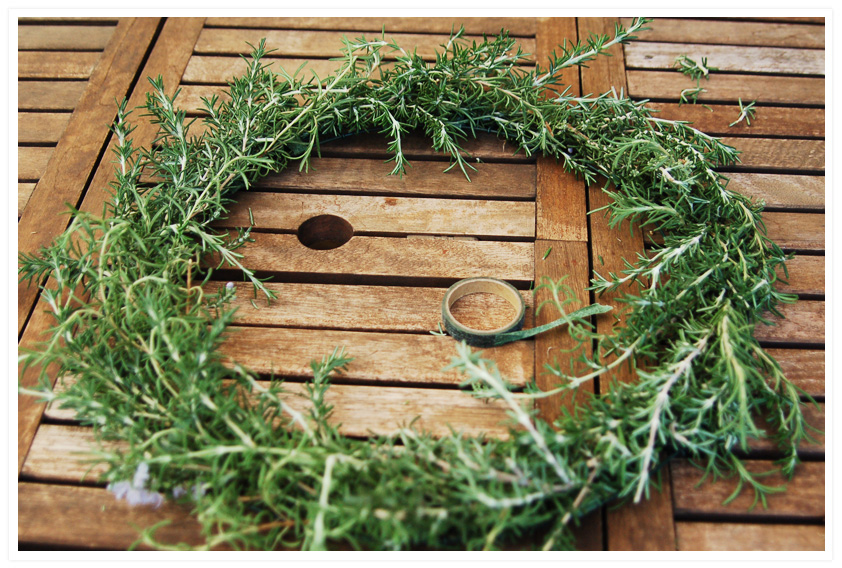 I like to finish my wreaths on the door, actually. Sometimes you get them up there and they hang wonky, or need a trim, and some filling here or there – like this: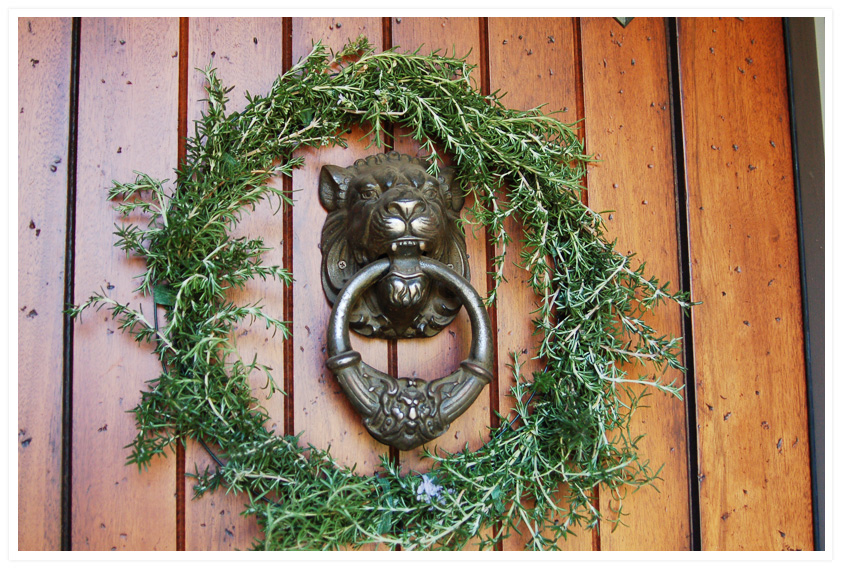 A bit of scissoring and a tuck or two here and there, plus some simple black grosgrain ribbon, and we're all finished!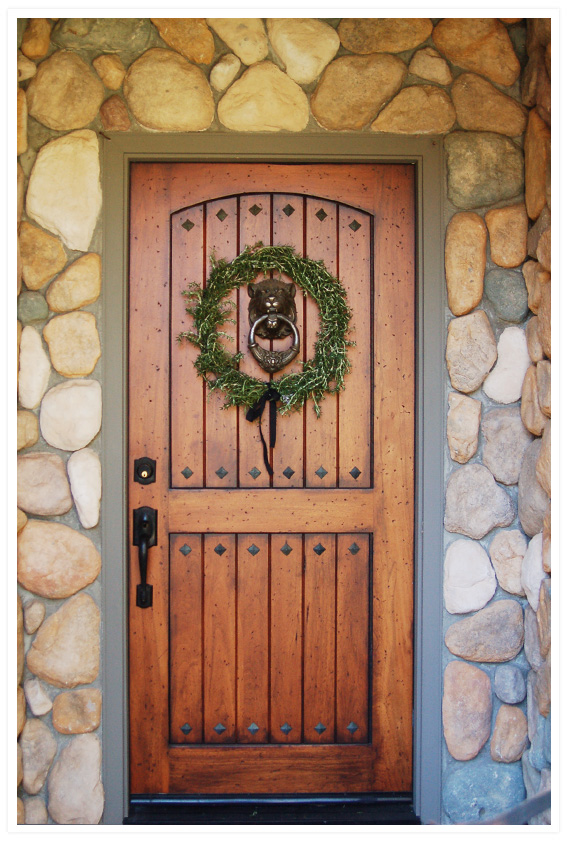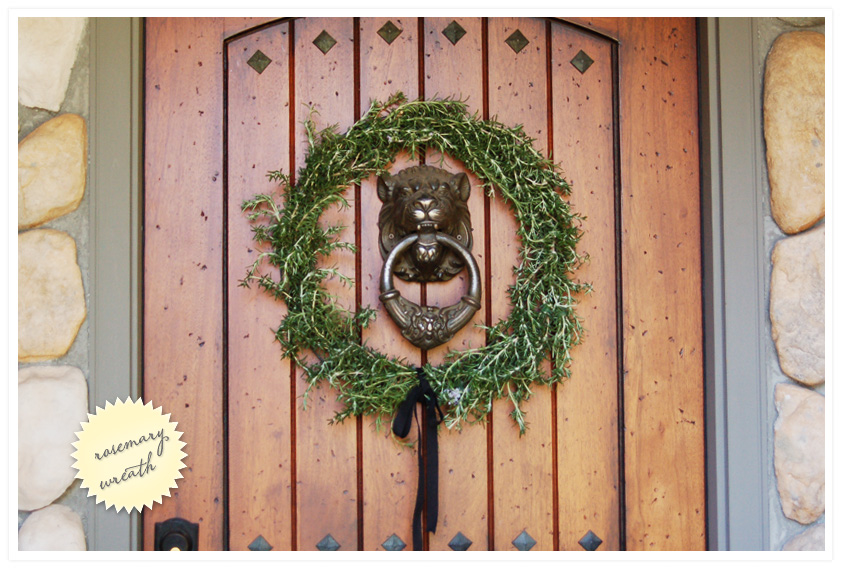 Now go enjoy a cup of tea for the rest of the nap. 😉
You can see my previous autumn wreaths here: rustic leaftacular, barberry flame bush, and glam magnolia.