Well, I may not have mentioned this on the blog (although I think I tweeted a bit about it), but about a week and a half ago we became a family of five. That's right, five. My jaw still drops at that number. We flew over to Korea and brought back home this little guy…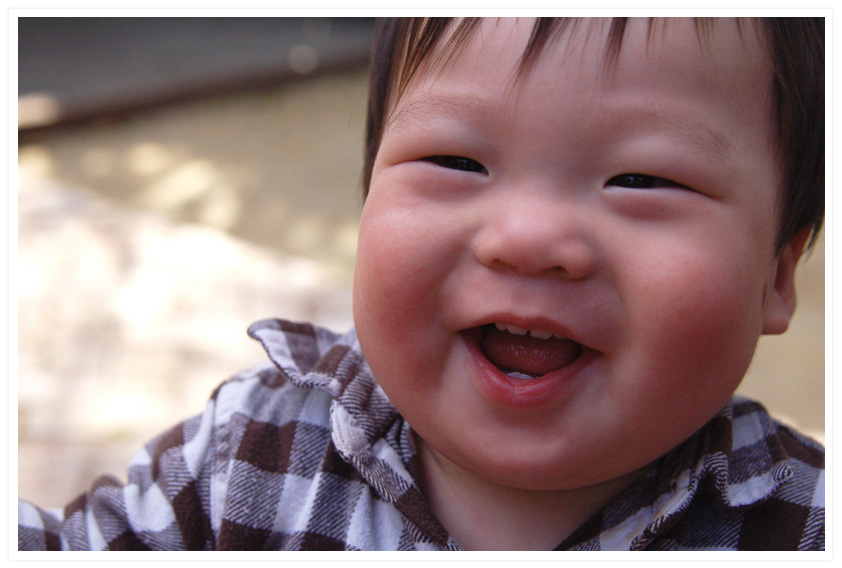 Eric Kippum Tennis. Also known around here as "Kip" until he grows into his big boy name. He is all cheeks and smiles and the chunkiest thighs you've ever squeezed…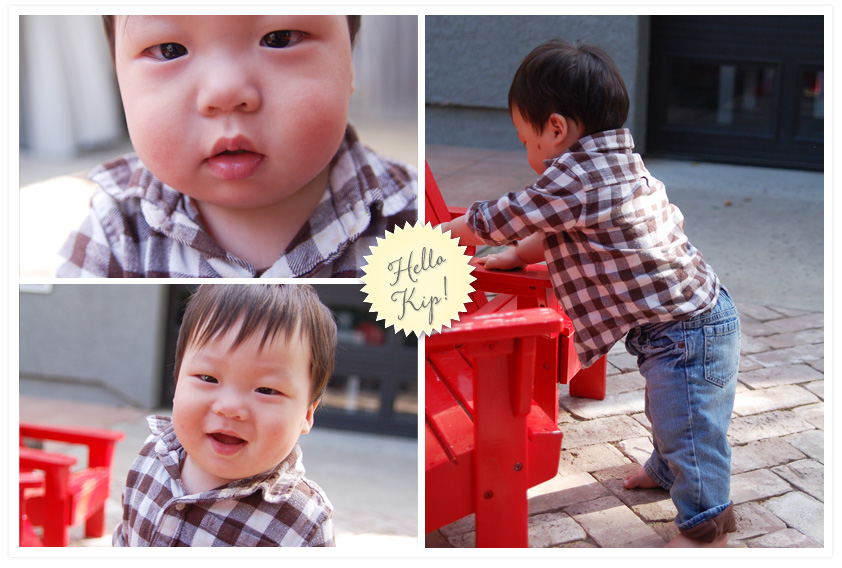 Kip was a surprise. Didn't think you could have a "surprise adoption"? Think again. One day in the middle of June, I was working in the studio and got a call from our placement agency (from Lance's adoption) here in the US. Lance had a little half-brother… who was almost one year old. And Korea wanted to know if we wanted to have him. Um… oh boy did we!! It wasn't what we had planned, that's for sure.  We had thought we were done with having kids, or if down the line we did go through the long two year process again that we might request a little girl. But all of the sudden all of that faded away, and we thought about this question: could we imagine him living anywhere else? The answer to that was emphatically "no", so we jumped in feet first – with both of 'em. We went from nothing to homestudy and paper ready in one short month. Then we waited for the travel call – and it came the first week of October again with 4 days notice. It was the thick of rice harvest, but we packed our bags and headed back over to Seoul sweet Seoul for five days before bringing this sweet baby home. On another long plane flight.
Whew.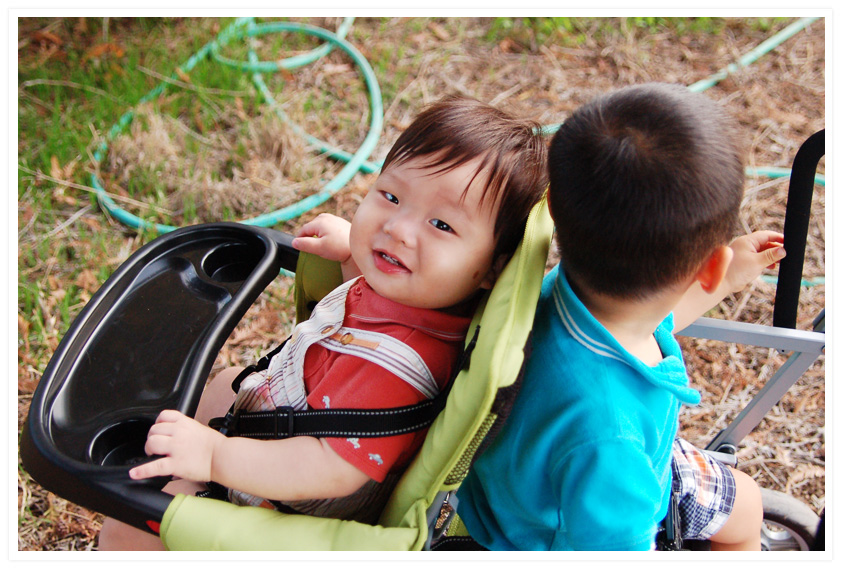 Kip is 14 months old – he seems easy-going and is already in awe of his two big brothers. Can you believe we have three boys? Both older brothers are very affectionate toward Kip… although I have to say I am the most impressed with our little Lance. I had concerns about him (how often can you say you've been the oldest, become the youngest and are now a middle child?). He has been incredibly mature and kind and seems to view Kip as an interesting anthropological experiment: "Baby. Baby cying." or "Uh oh. Baby milk." (picking up a dropped sippy cup).
All three boys are within three pounds of each other. Really. 28, 29 and 31 lbs respectively (Lance is the heaviest).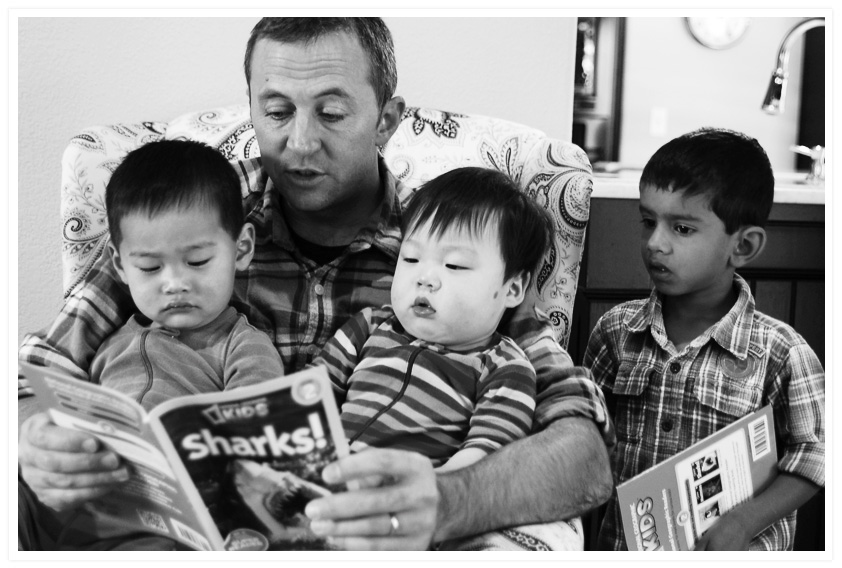 Matt hasn't had much time with the boys as he is in the thick of seven-days-a-week rice harvest. But it's actually been a good time for me to settle in, organize and get the baby used to me and our little schedule.
Next is a sweet sad image from the day we brought Kip home to our hotel room… we have similar pictures of Lance but I never shared them on the blog. Maybe I just wanted to give with you all the bright and sweet sides to adoption? Anyway, change on a baby is hard. Very hard. This is poor little Kip having his first bottle with me…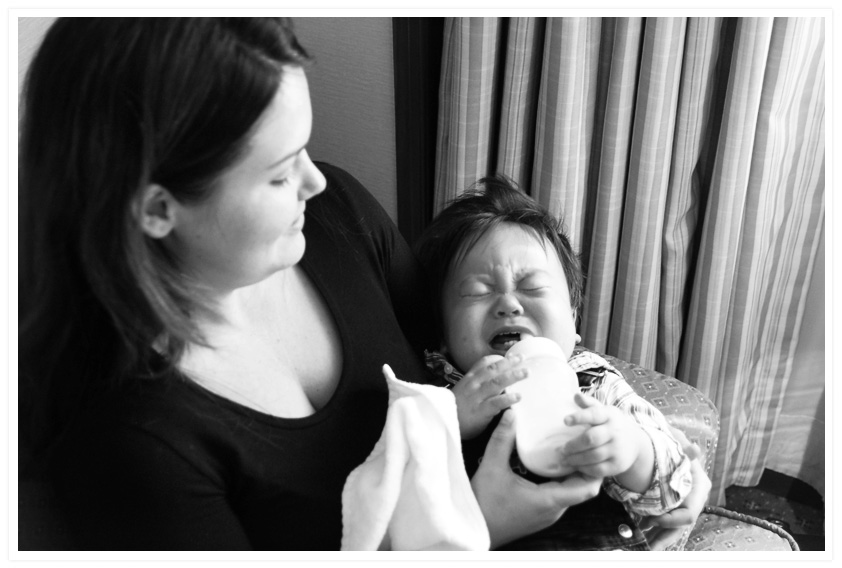 He is much much happier now. Even one week later this little bit is becoming a distant memory. But heartbreak, even for babies, is difficult.
Big brother Cameron loves Kip too. Because of the age gap he doesn't view him as a threat at all, and is always trying to help him out, actually. Because I have to sometimes carry two heavy boys around, he has really stepped up to the plate to help me out, and open doors, hold hands, run and get something, etc. I'm super proud of him.
Kip is the perfect blend of our other two children…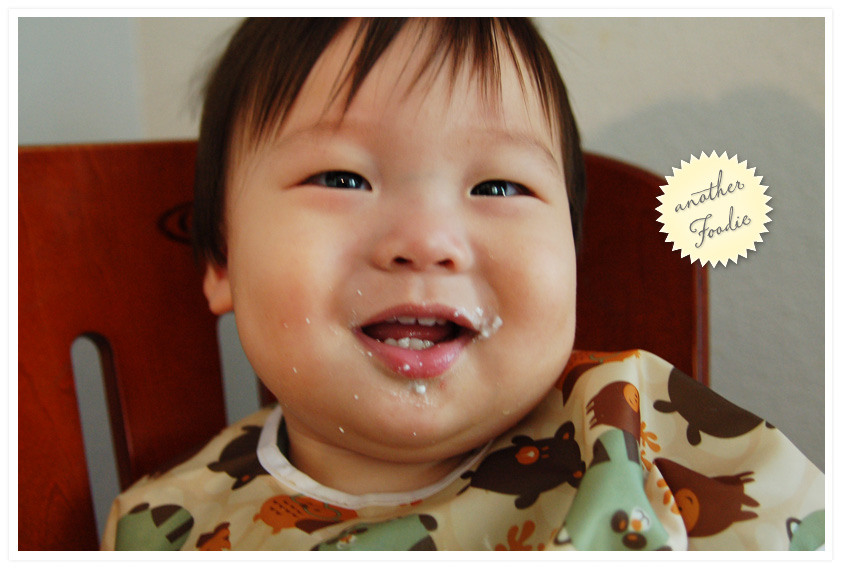 He sleeps well and he eats well. Who knew life could be so easy? Third child indeed.
I'll leave you with one of the only photos I have of all three boys so far…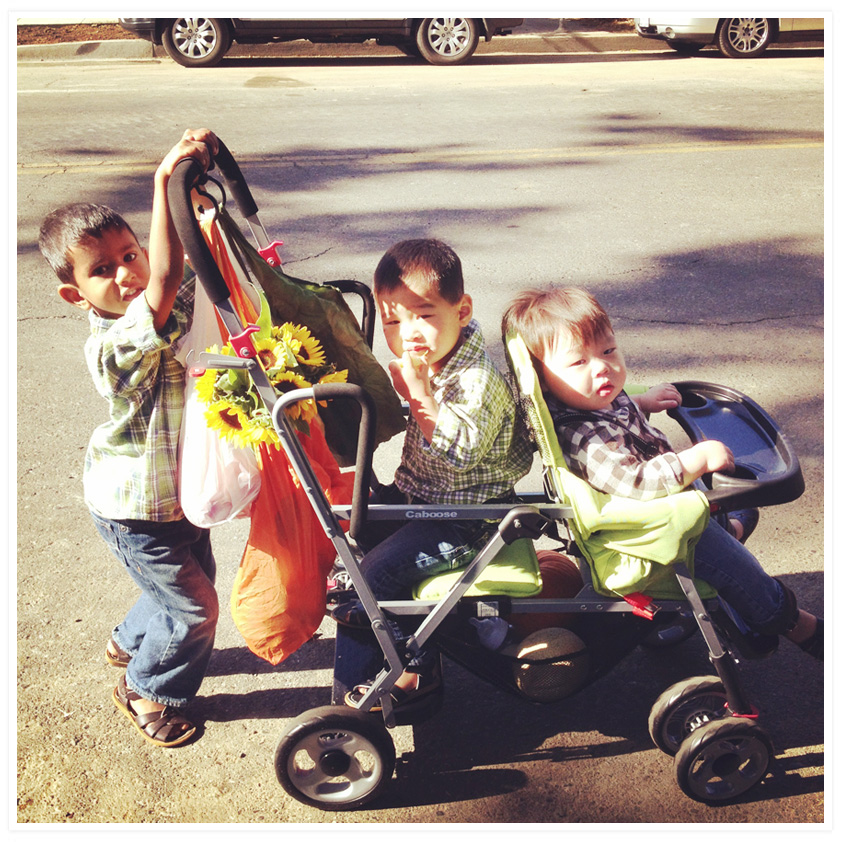 …our first Saturday home, and we made it to Farmer's Market. Some things are too good to miss out on.
Who would have thought we would be a family of five! And so quickly! I think I can pretty safely say our gang is now complete.
Coming up on the blog – a fall wreath, harvest, and our favorite engrish from Korea! Stay tuned!