You only turn 40 once, so I wanted to throw Matt a fantastic party to celebrate the milestone. My husband is generally a super-social outgoing guy, and while my idea of a good time is cooking a 5 course meal for two, his would involve a large dinner party, the "more the merrier".
And so we set out to have a dinner party for 40 people!! Oh yes we did. And what comes first? A letterpress invitation, of course.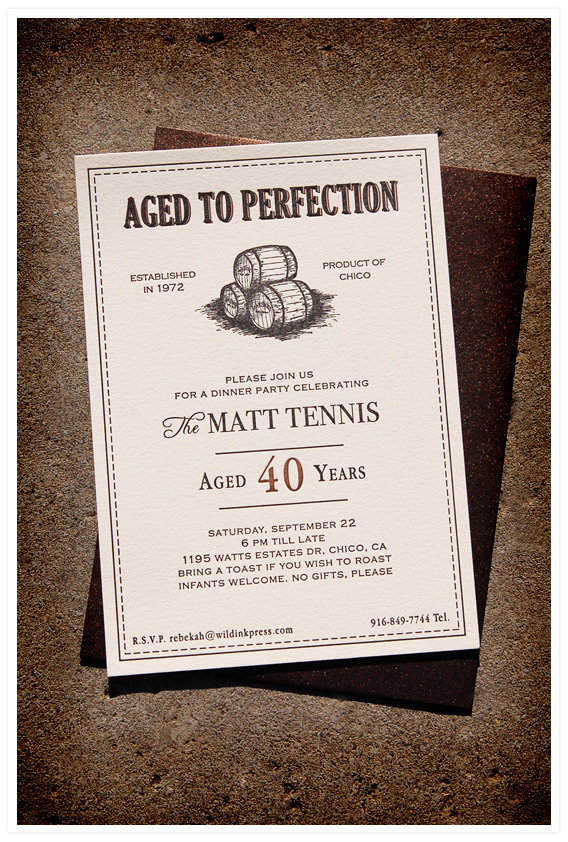 I threw together the scotch-label inspired artwork one afternoon right before my plating deadline. You may remember the whiskey barrel artwork from our three things birthday card. I used the original, more detailed pen-and-ink sketch for the invite.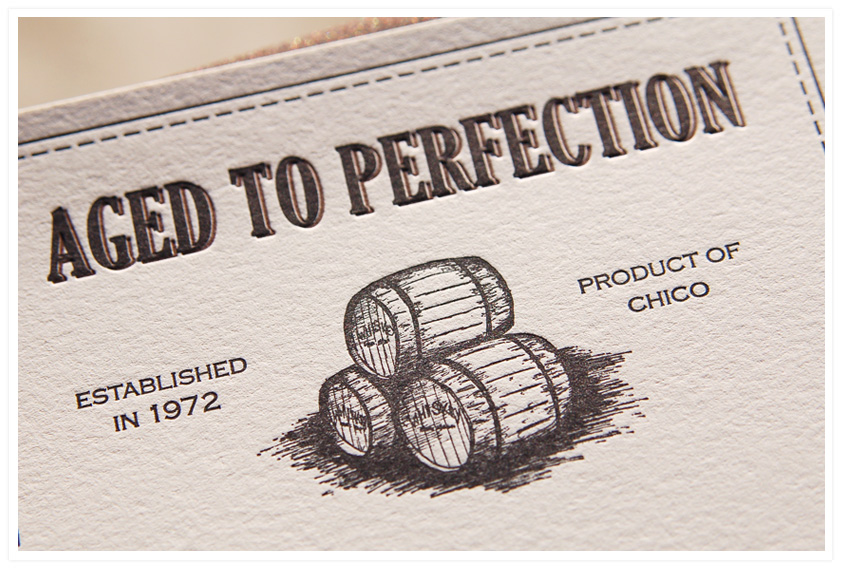 At this point, Matt (our perfectionist printer in the mix) would like me to inform you that since we sent all the invitations out, this is actually a piece of make-ready that I am using for the photographs (as in, he'd never let a drop-shadow go out into public looking like that). Betcha didn't even notice it until I mentioned it.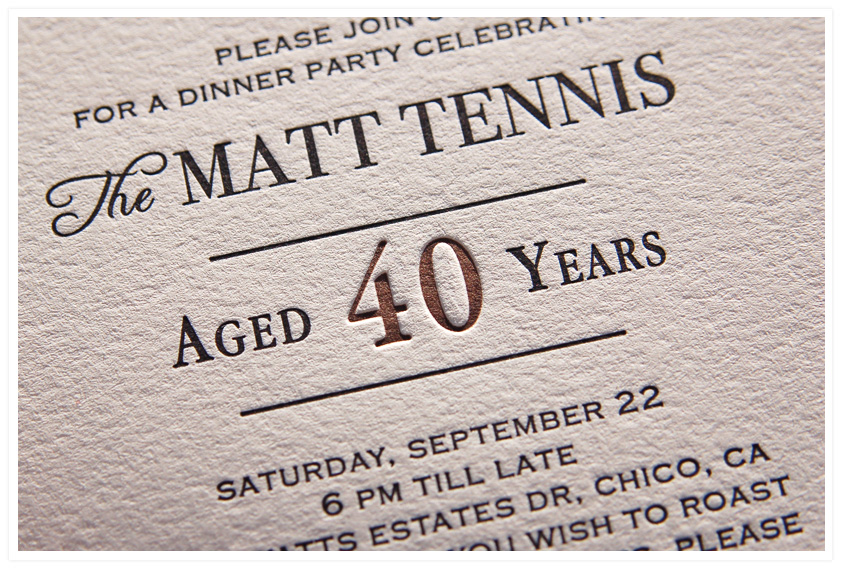 We printed it in bronze and black on 110# ecru cotton, and I hand-addressed two dozen invitations and mailed them out. The result? 39 of Matt's family and friends to dinner – not sure how we managed to get that close to the perfect 40, but we did. And had a marvelous time.
Coming up soon on the blog – birthday dinner pics and a complete breakdown (yes, I did it all without a caterer)!