Side yard garden update time!! I've had some reader emails asking how the raised vegetable beds are growing. My answer is: my-oh-my-how-big-they-are! I had NO IDEA how they would take off. See for yourself…
Here it is in late April: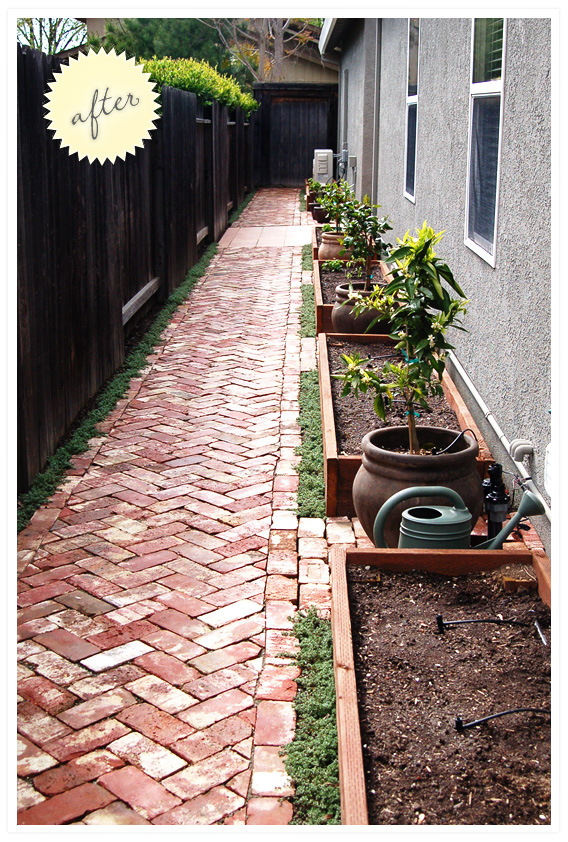 And here it is mid-June: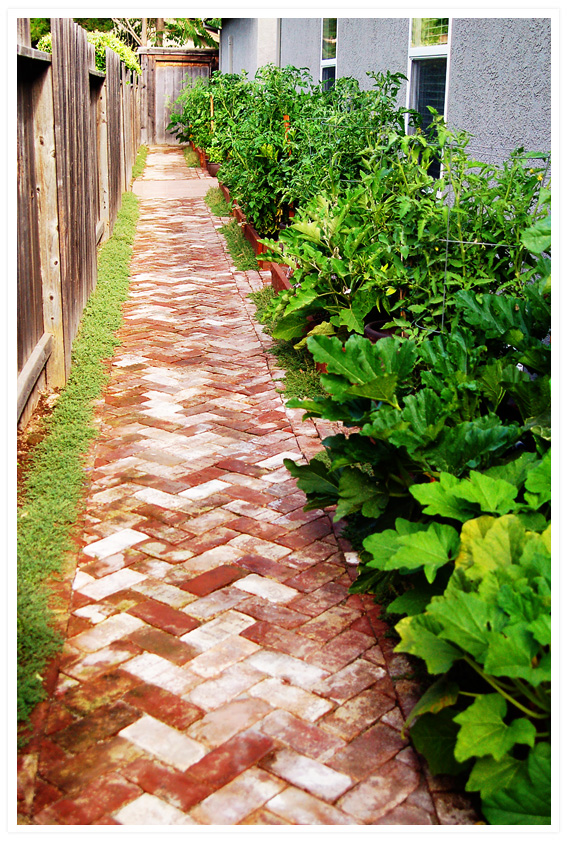 From the other side (April):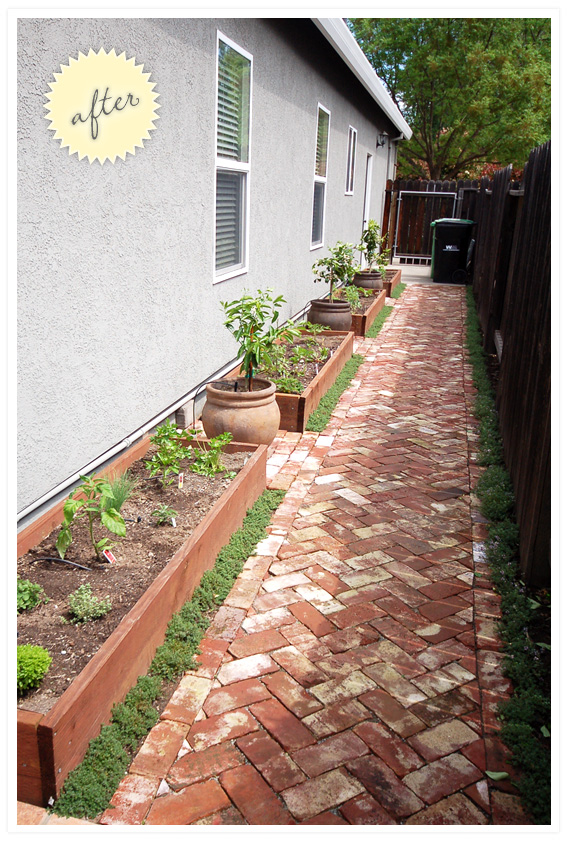 Aaaand June: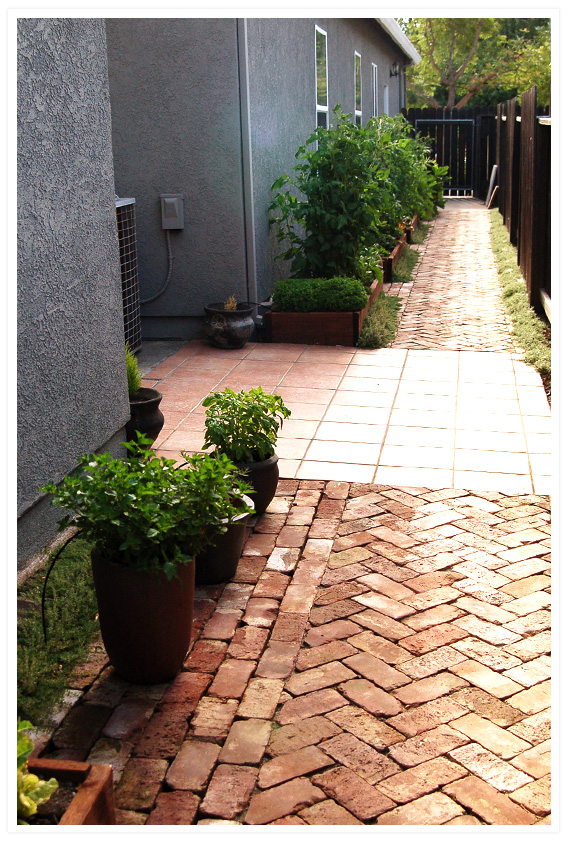 All I can say is "wow." It is one happy little place for vegetables!! I may have overplanted a bit, and I've thinned it a little (before these photos, actually) but overall I'm super-duper happy with the garden and how it's growing.
It's not entirely peaches and cream. If you remember my cilantro and lettuce – these happy little plants….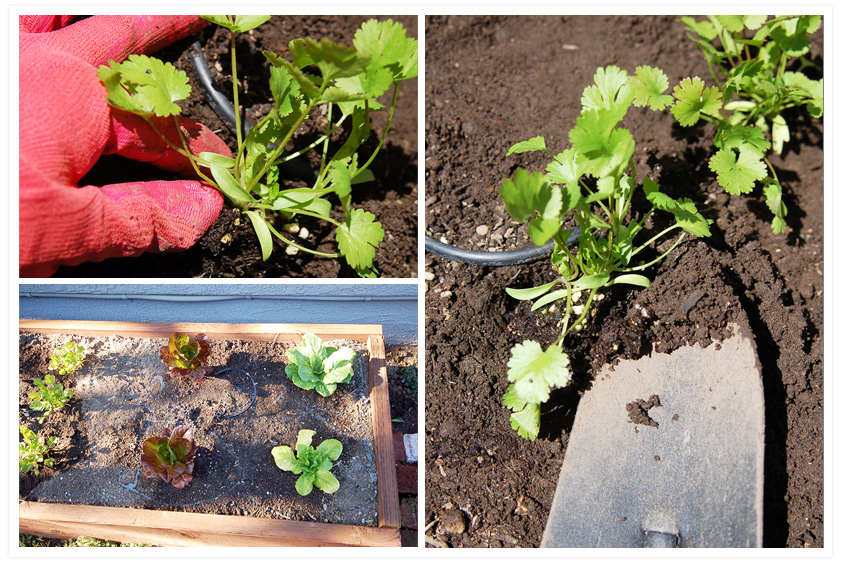 Well, we enjoyed them for all of May (they were yum!), and then they fizzled to the heat. The cilantro has bolted and the lettuce looks like an alien life-force: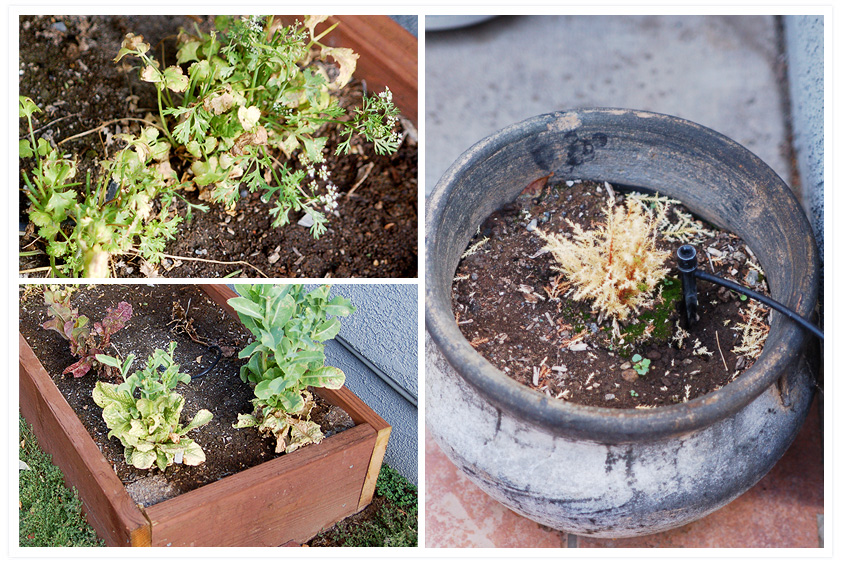 And one of my little lemon cypress trees died while I was gone at the stationery show. Apparently its little sprinkler wasn't set right. 🙁
But, everything else is a happy tale. Remember the little tomato plants and cute little boxwood basil?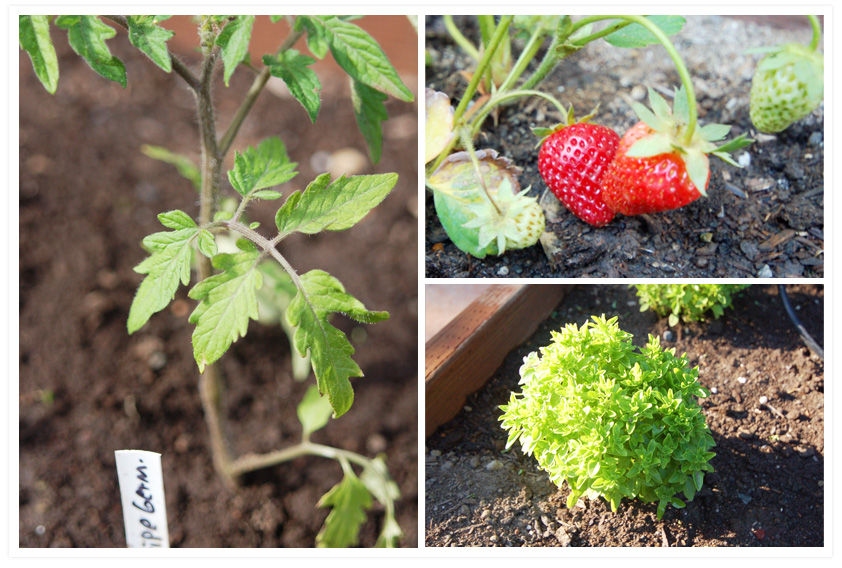 They are happy as clams…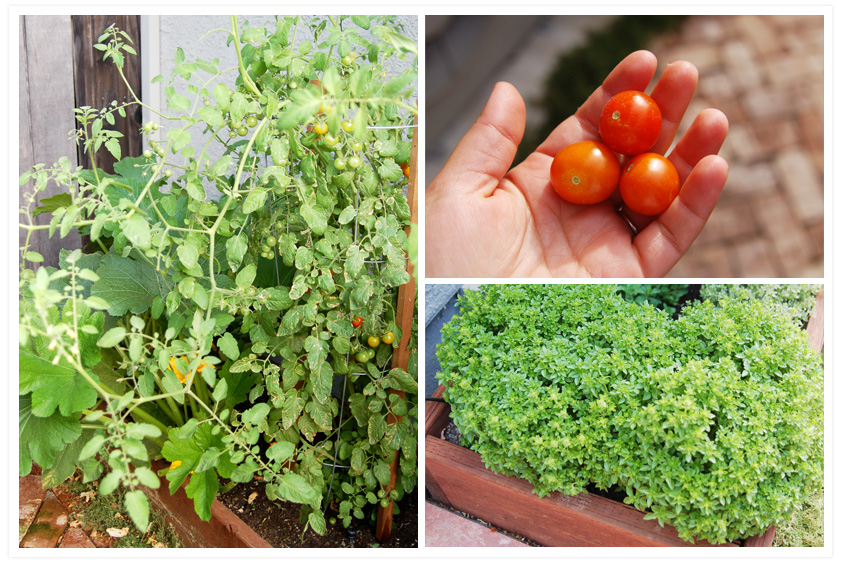 …and soon to take over the world, in fact.
The peacevine cherry tomatoes are luscious and addicting. I've had a hard time hiding it from the kids that I've already eaten most of them before I bring a batch inside for them to taste. Cam: "Mommy, weren't there five red tomatoes on the tree? How come there are only two here?" Darn it all… that kid can count!!
Remember all of our potted citrus?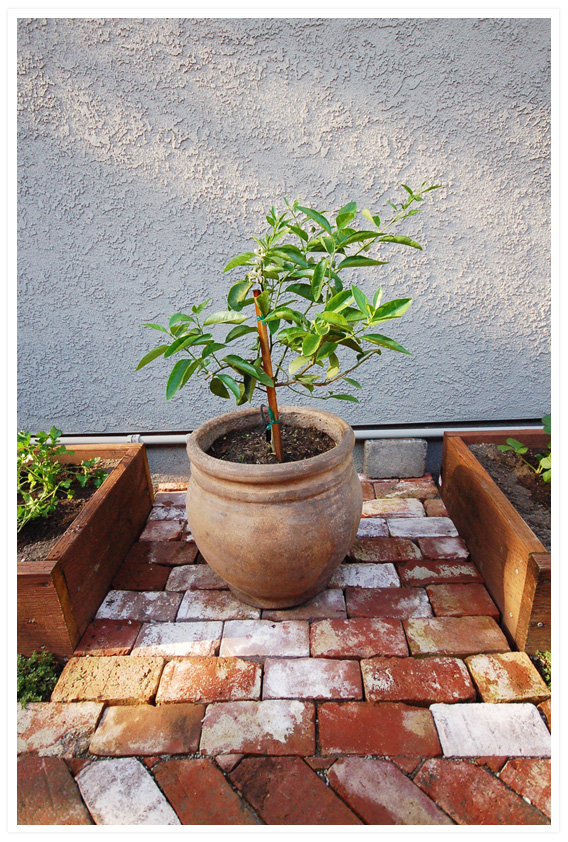 Growing cute little fruit as we speak!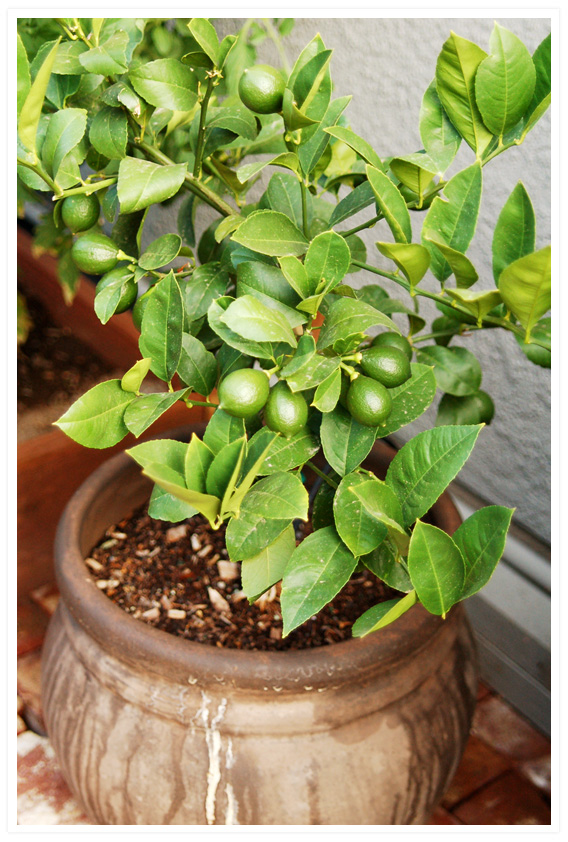 I've gotten the most bang-for-my-buck so far from the herbs. By far. I am absolutely tickled pink that I can walk out with a pair of herb snips and harvest exactly what I want/need for dinner right before I make it. It's heavenly.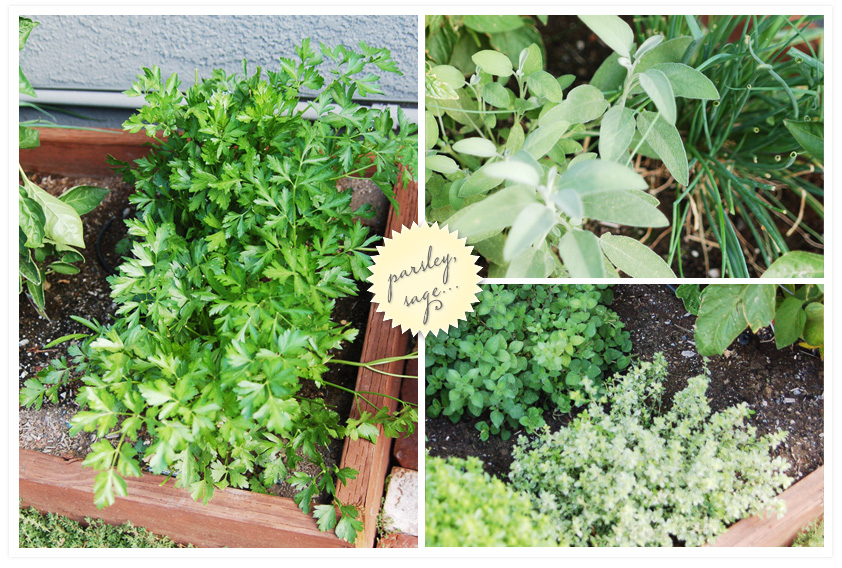 Above: italian parsley, sage, chives, thyme, oregano (not pictured but also very happy: rosemary, mint and three types of basil).
Lest you think it's all a green jungle, here are some macro shots of the color you can see in the morning: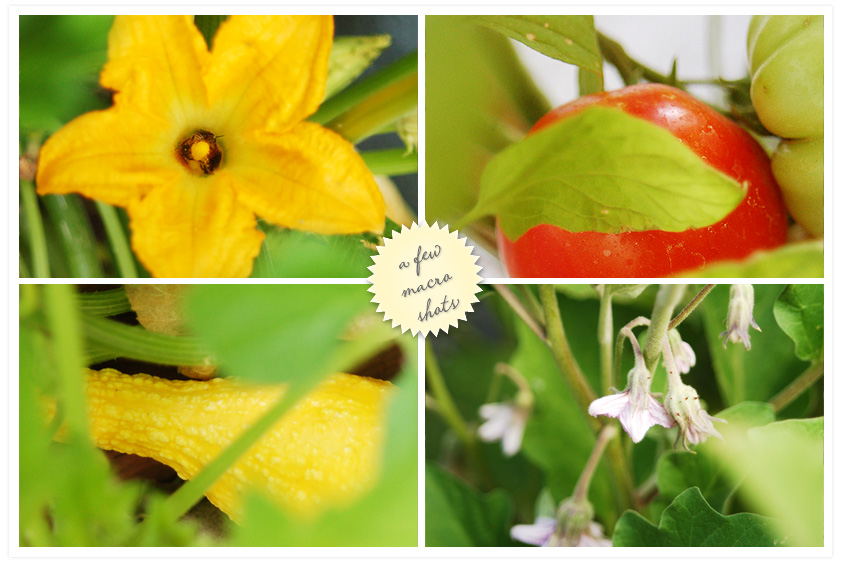 Zucchini squash blossom, Early Girl tomato, eggplant blossoms, and yellow crookneck squash.
So far we have eaten: cherry tomatoes, yellow squash and zucchini, herbs, a cucumber, the lettuce and all the strawberries. We eagerly await the rest. I've got a tomato mother-load ripening right now.
Happy start of Summer! Have a lovely weekend…