Well, it has been a while since we've had a recipe on the blog, eh? Six months at least (November 8th, to be exact)!
High time we cooked something, yes?
Our littlest youngest guy turned two last week. You can see his adorable Korean-inspired first birthday (last year's dol) right here. This year we had a very low-key (every thing after the Stationery Show seems low-key, really) family celebration and once again I made him a birthday cake. I was determined to redeem myself from last year's food-coloring/cake disaster and make a cake that both he would love, and us grown-ups could enjoy too.
Once again, I was starting on the afternoon of his birthday. Not a good thing. Last minute can be tough to pull off with cake, frosting. decorating and an early bedtime!! However, this time I think it worked out.
I had some luscious cherries on hand – it's the peak of cherry season right now in Northern California, and I'm completely lovin' it. So, I took them and roasted them in the oven with a little sugar (a tablespoon or so) for about 15 minutes…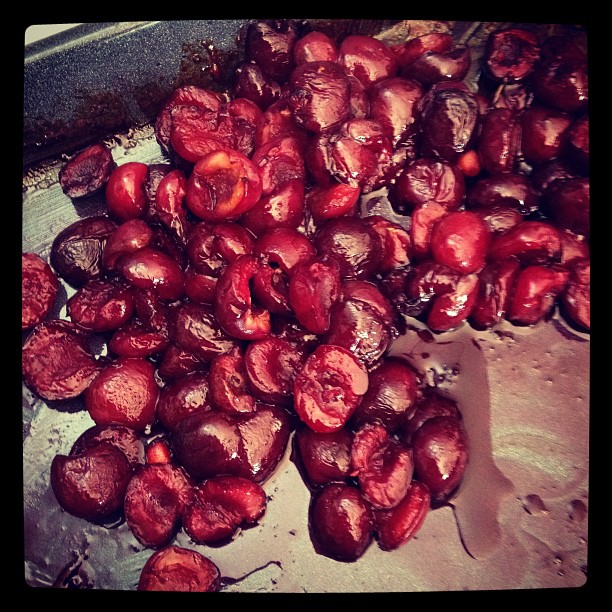 So, so delicious! You could eat these on their own, or served over some sweet ice cream they would be absolutely delightful.
I used a fudge brownie mix for the cake part (using the "more cake-like" option with three eggs on the box recipe):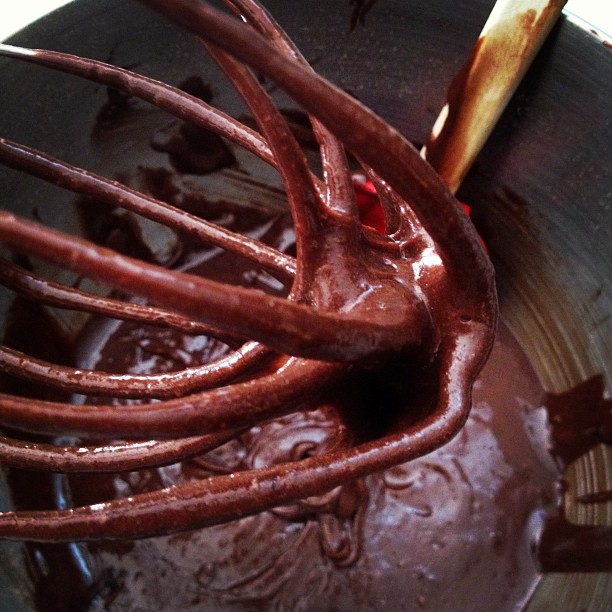 If you want to go all fancy (and have more time) you can use your own favorite chocolate cake recipe from scratch. All you Martha Stewart-types out there can, anyhow. 😉
I lined two cake pans with greased parchment paper, and sprayed the sides with nonstick cooking spray: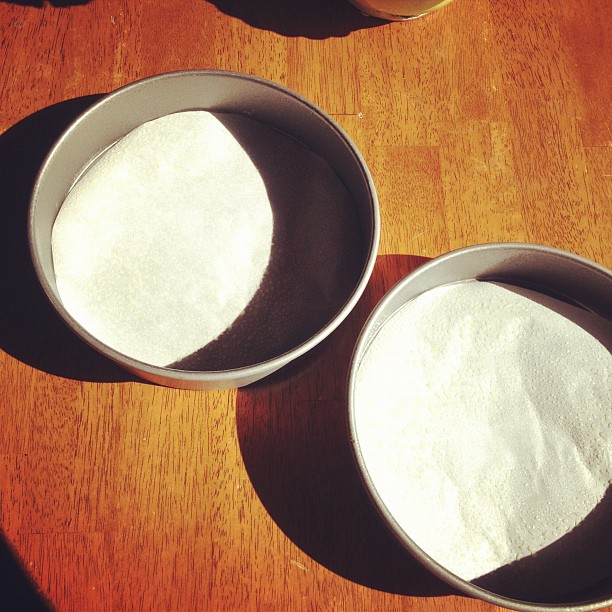 Next, I stirred the roasted cherries into the chocolate mixture, and added a tablespoon or two of Cointreau for an extra rich kick (you could use any liqueur, really, or skip it). And they were ready to go in the oven!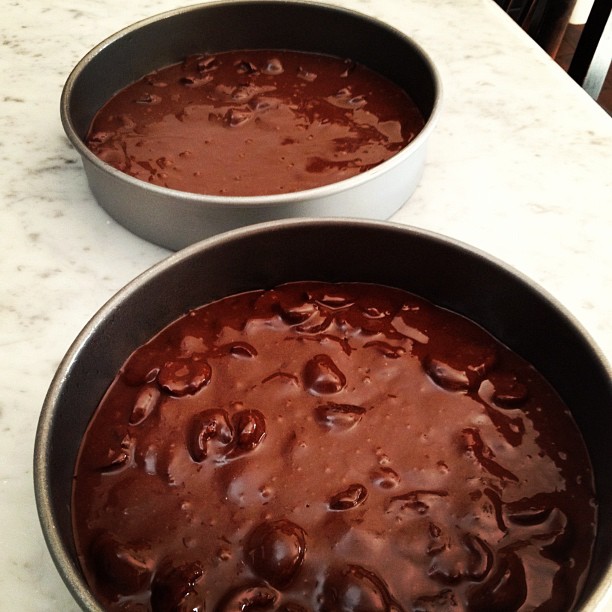 Oh my, those look SO good. I think I just may be a chocolate junkie.
25 short minutes later, they were done and I set them out to cool: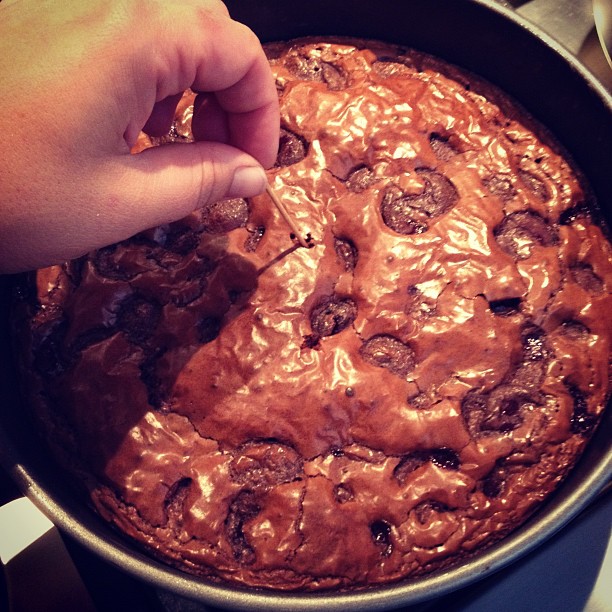 Meantime, I made Mascarpone frosting. I had a tub of mascarpone from Costco that I had been eying in my fridge, and given how little powdered sugar I had on hand for traditional frosting, now was the perfect time to use it. It's easy as pie er, cake to make, turns out.
Whip 1 cup of whipping cream with 1/2 cup of powdered sugar until stiff: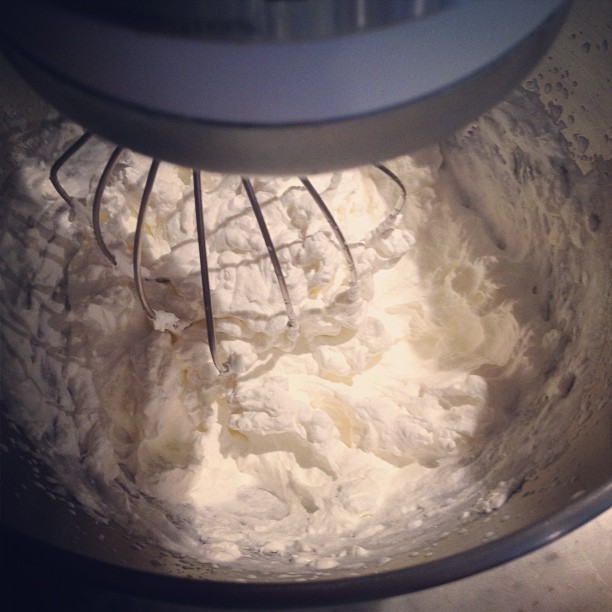 Then fold in 8 oz of marscarpone (room temp for the cheese is best):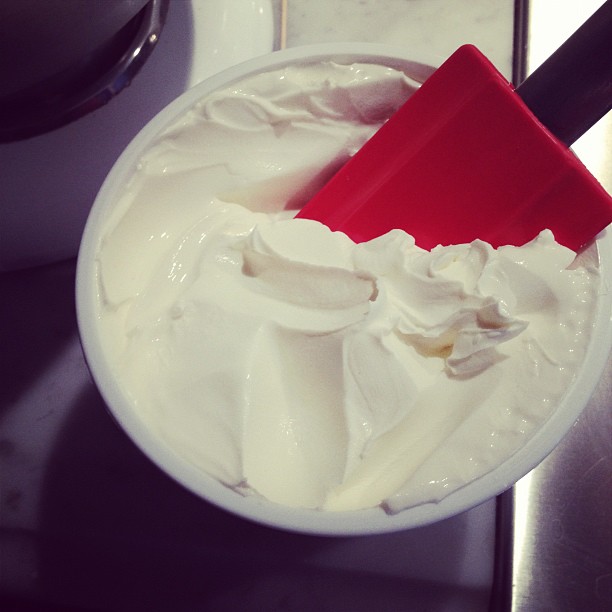 Add a spot of vanilla and you are done!!
Once the cake was cool, I frosted it: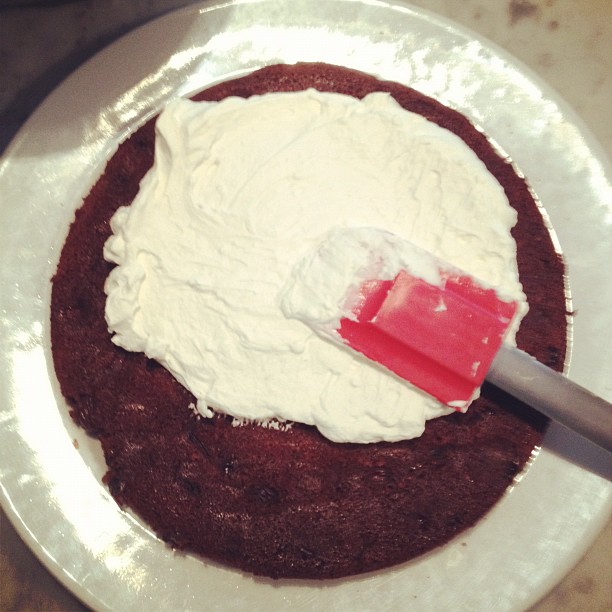 At this point it looked like a big, yummy oreo cookie: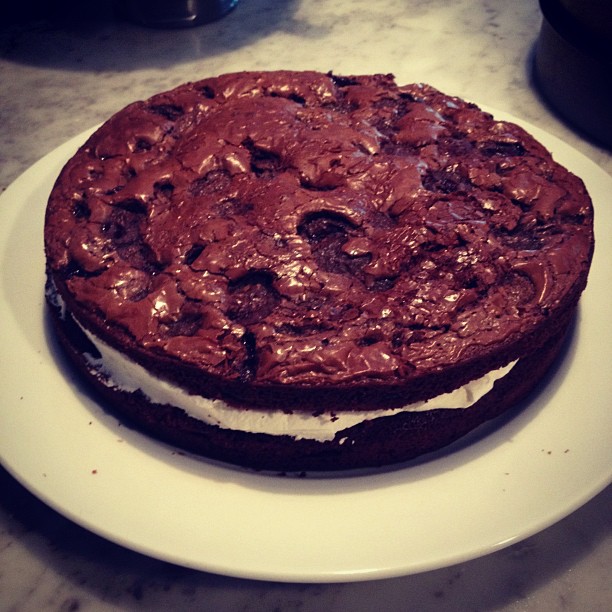 But, wait, we can't eat it yet!!
I frosted the top and sides and garnished it with fresh, split and pitted cherries: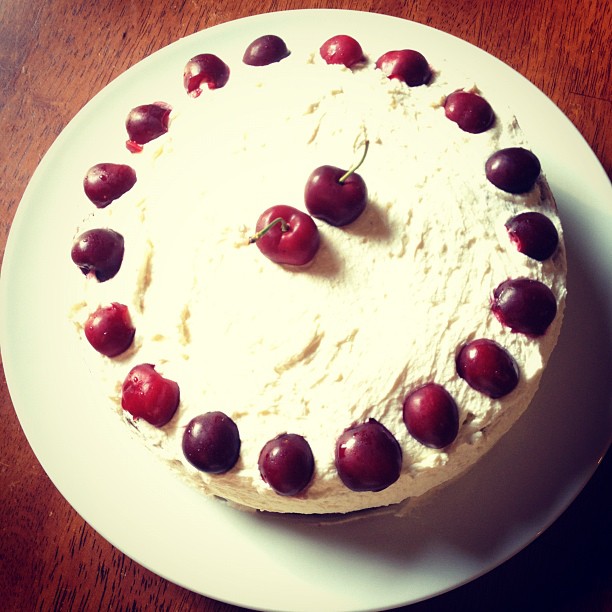 Et Voilà!  Done.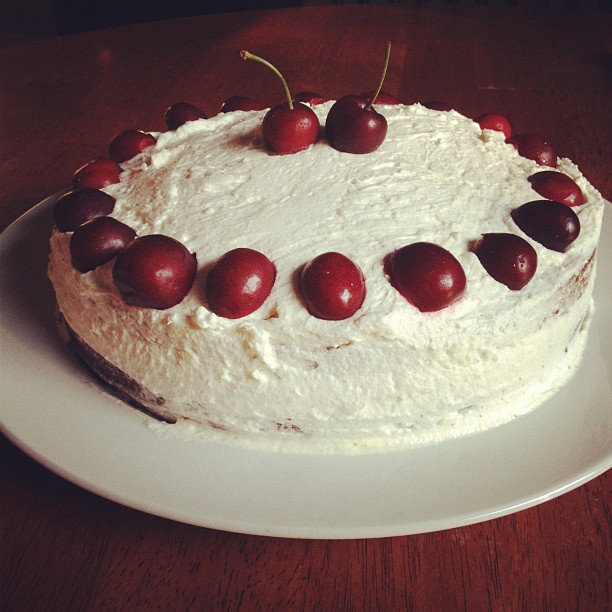 Two cherries on top for two years old.
Candles…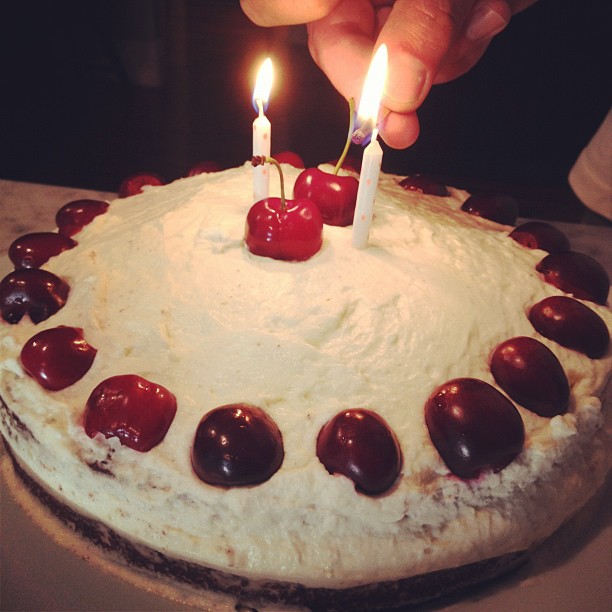 One sweet slice…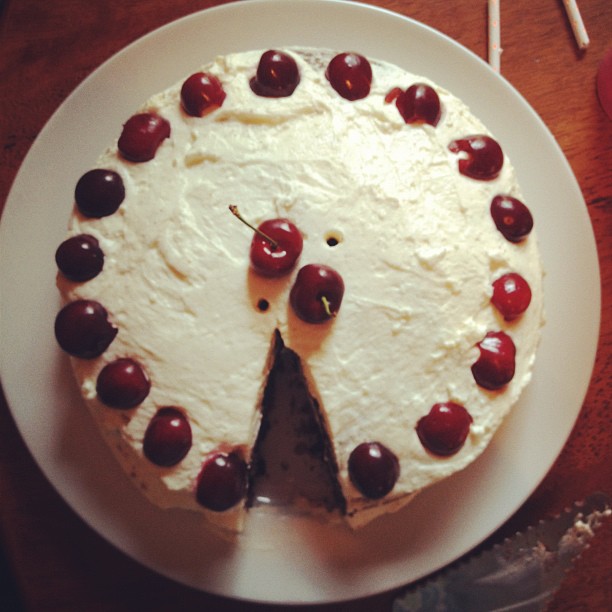 One little toddler: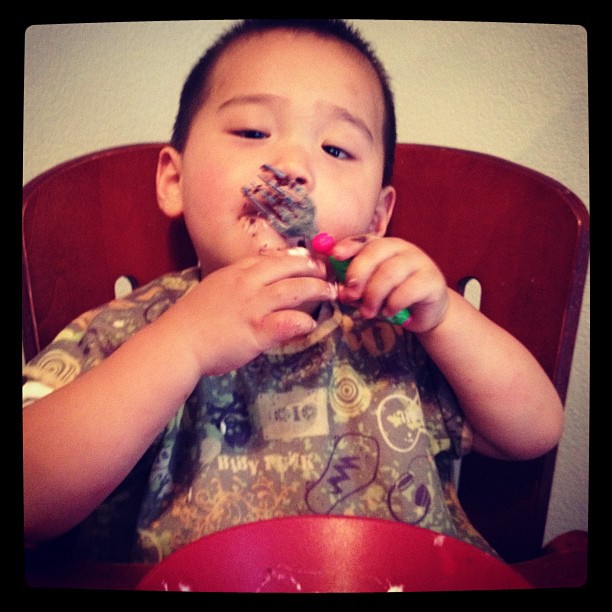 = full and happy!!
The End.
PS It was really delicious. I'm calling operation chocolate cherry cake a success.