It's time to roll out our new lines! Yay! I like to blog about 'em so you folks back home can follow along and have the same scoop as all our friends at the Stationery Show (booth 1971!)
Up first… is our three things line! Inspired originally by Omar Khayyam (A jug of wine, a loaf of bread and thou), it pairs three things together (the third one is always you). There's one for nearly every occasion!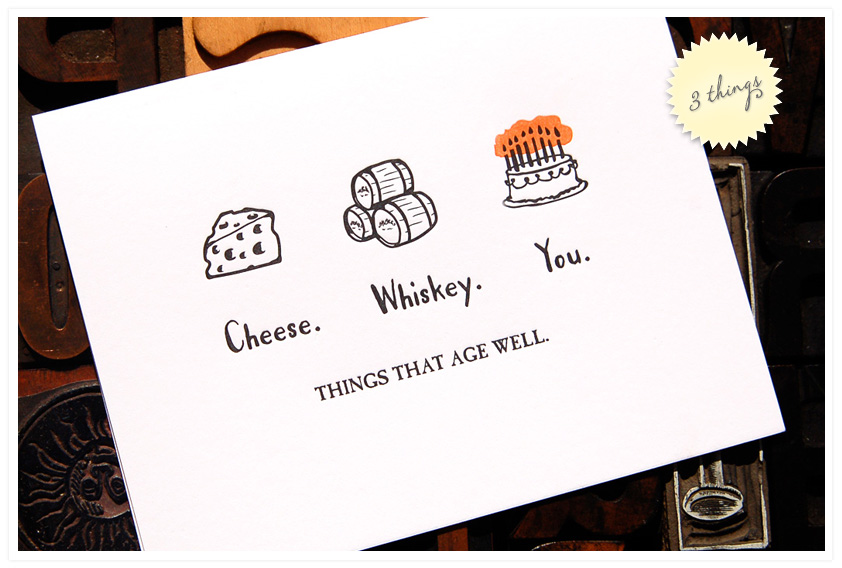 There are 8 designs total, and they are available in our online store and also on Etsy.