We did it! We may be staying up late every night and running around like chickens-with-our-heads-cut-off in prep for the National Stationery Show, but we still eked out time for a little egg decorating with the boys.
It's the small things.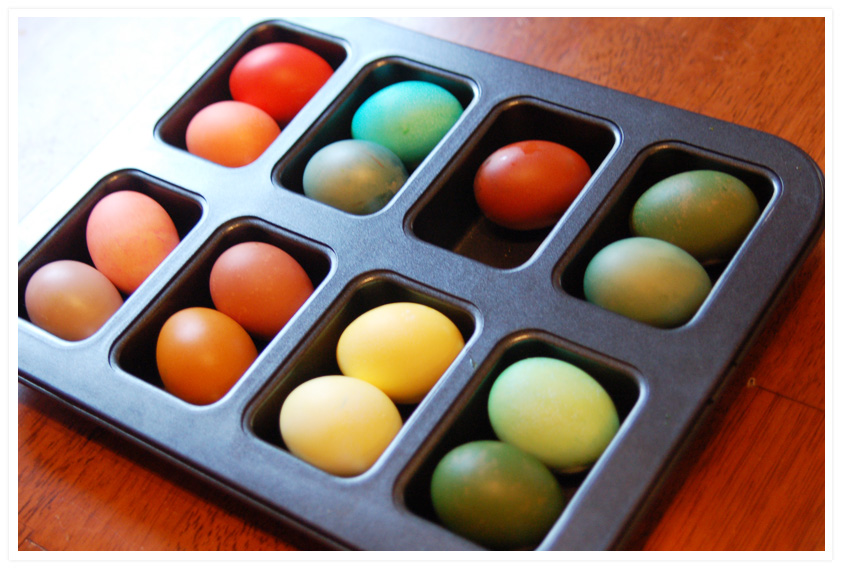 We started with these farm fresh eggs (plus a few white ones from the grocery store):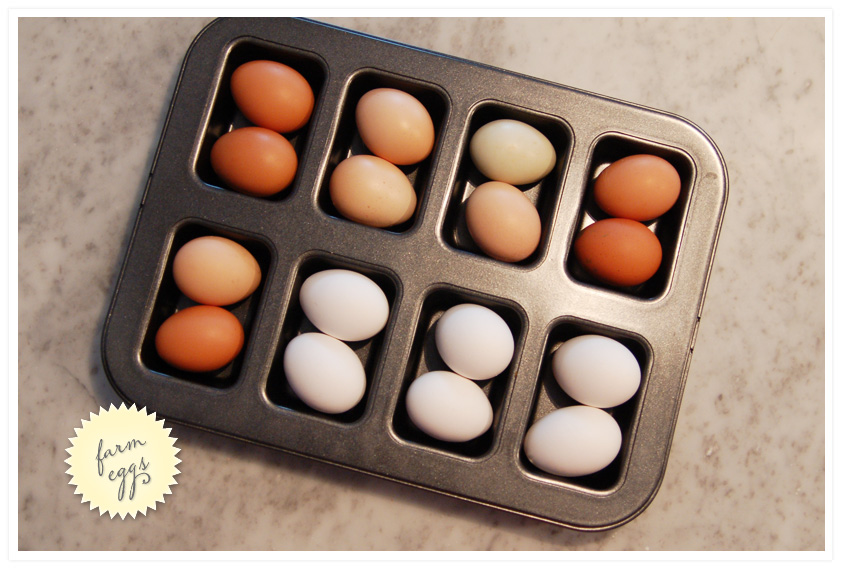 We baked them for 30 minutes in a 350F oven – did you know this is a FAR superior method to boiling? No cracking, and perfect centers every time! Thanks, Alton!
When they were done, we plunged them in an ice bath…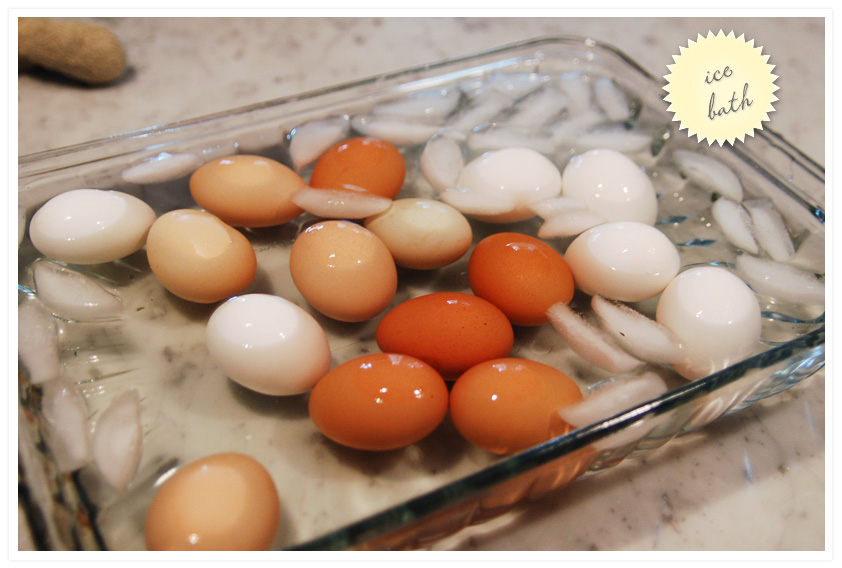 …to keep the yolks from turning green.
Then we set up our egg dying shop. Water, vinegar and food coloring – all things we had around the house:
Cameron and I dipped and waited and then re-dipped and calculated…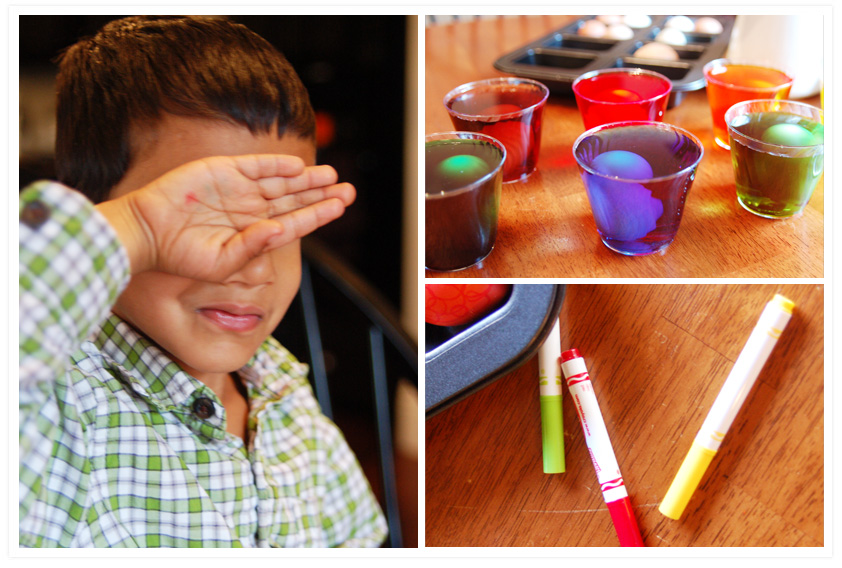 Oh, and he's a little camera-shy today. But not Mister Doggy, who was popping in front of the camera at every shot…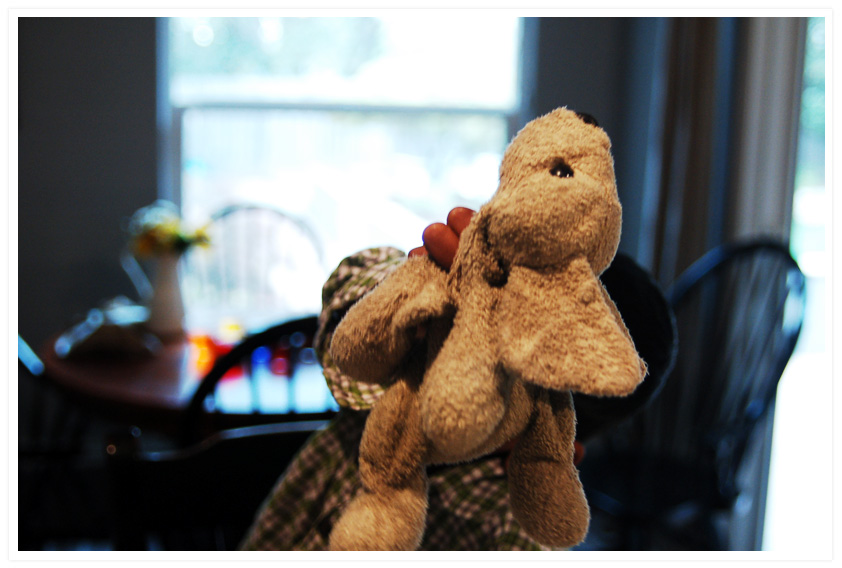 Hey there, D.D.!
In no time we had this lovely variety of colors (do note how many are shades of green… attempting to create John Deere Green, ahem, Cameron's influence):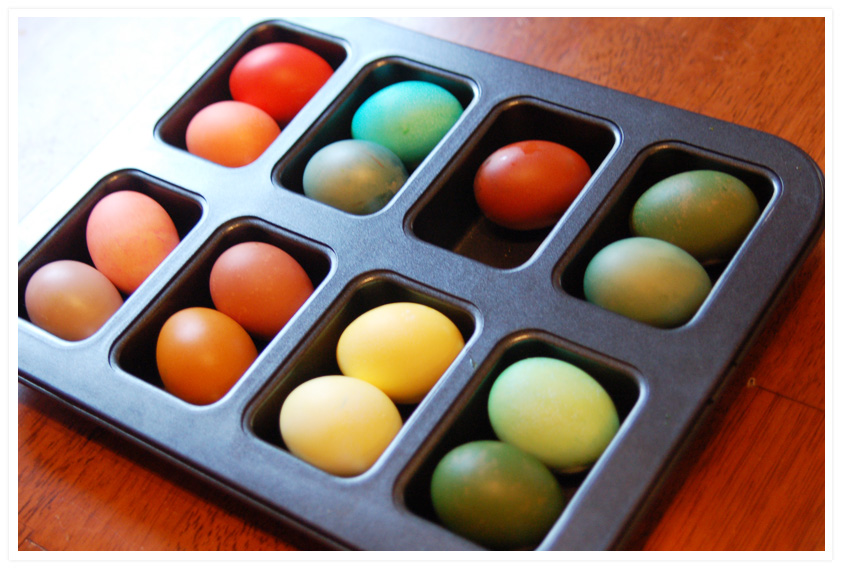 So, we used markers and basically doodled.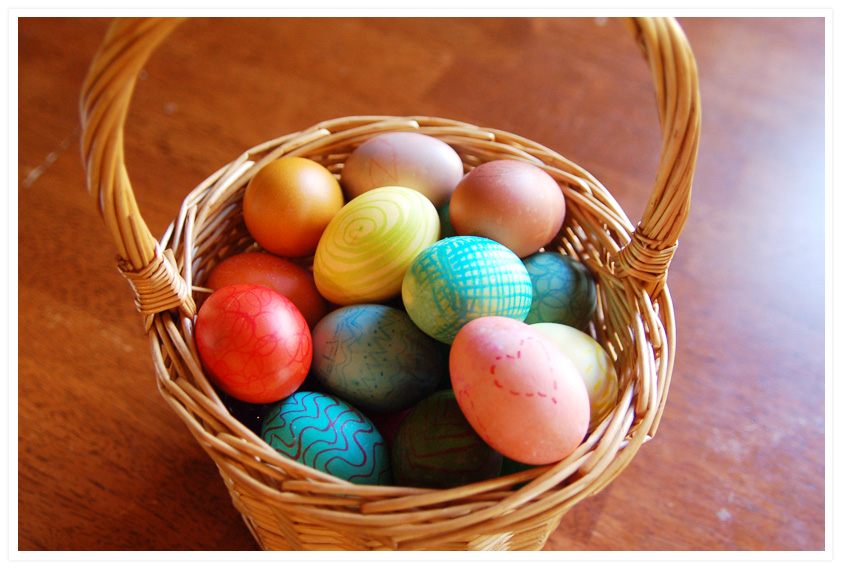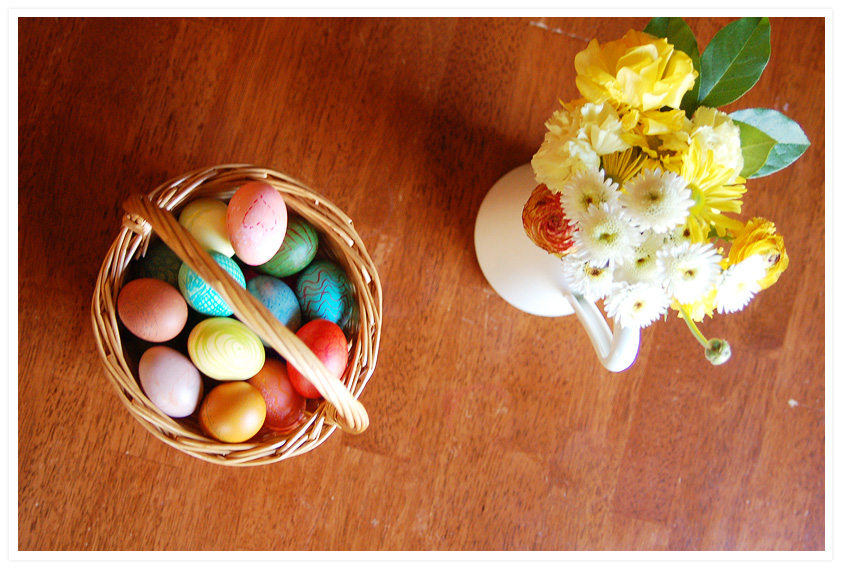 We'll do a little egg hunt on Sunday after celebrating the Resurrection – which is, of course, the real meaning of Easter.
Hope you have a wonderful Easter weekend!
PS You can check out last year's egg art right here.