One of the things Matt and I have always loved to do together is take day trips. When we lived in Sacramento one of our favorites was to drive up to Sutter Creek and meander back home, driving through Dry Town and stopping at the Davis Ranch in Sloughhouse, truly a lovely little bit of driving.
Once we moved to Chico, I was super anxious to find equally fun little drives nearby. It's been a bit harder. Chico is fantastic, but it's kind of far from everything. Lake Almanor is awesome, but it's an hour and a half away, and there are other equally long distances to see cool things (as in it now takes 3.5 hours to get to San Francisco, hardly an easy day trip).
But we have found some neat little trips! There is hiking around Oroville and you definitely can't miss the fall color-chase up Honey Run Road, or the wildflowers at Table Mountain in the spring.
And this little gem you should not miss: in a little town called Vina, California there is a cloistered Monastery with an attached winery – The Abbey of New Clairvaux. It's quiet, charming, and only 25 minutes outside of Chico.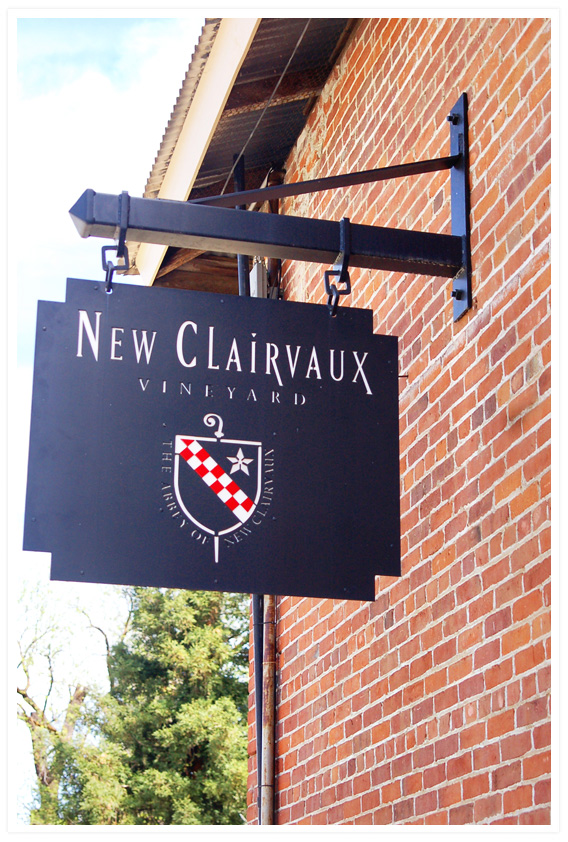 Where else would be so low-key that you can take two small boys in to your free wine-tasting?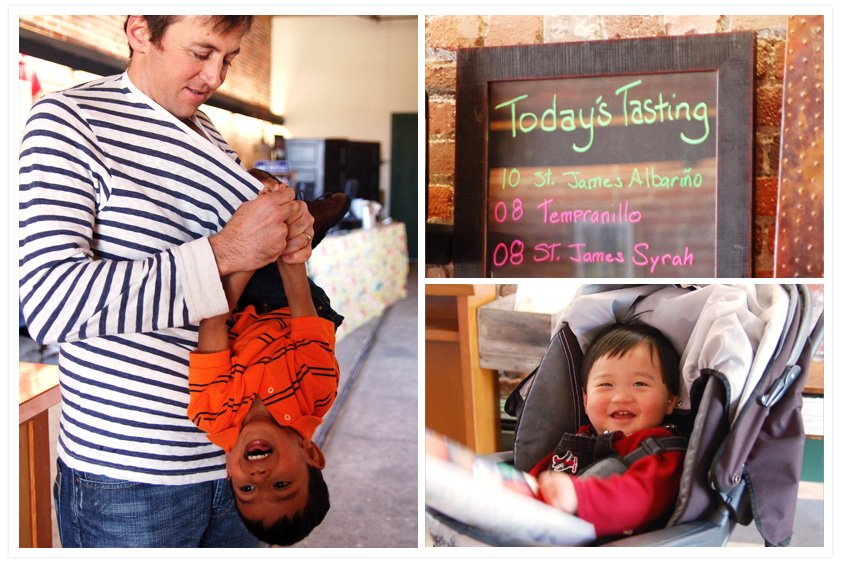 The wine is actually quite good, grown and cultivated by the trappist monks on the property. (Let's face it, I also just like the way "trappist monks" sounds – very romantic and European.)
Outside the winery, you can visit the Sacred Stones project…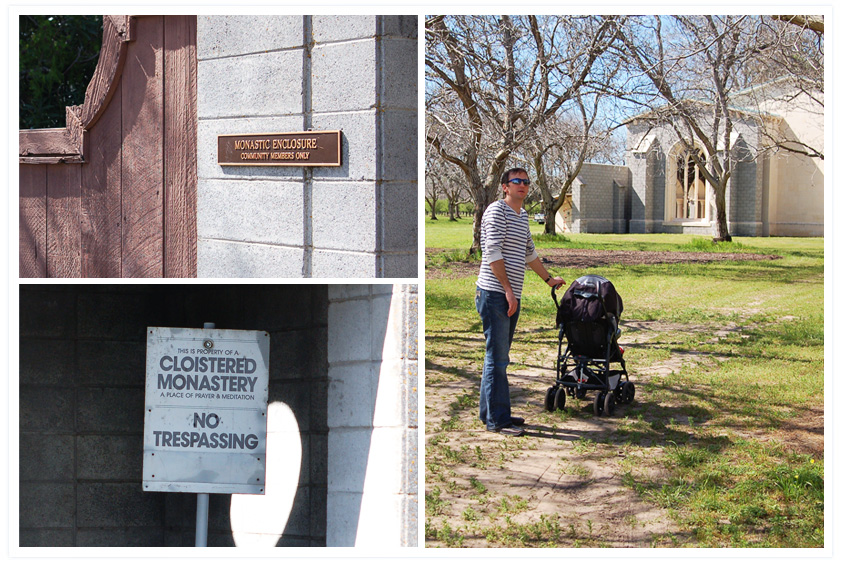 Being careful not to bother the cloistered monks, of course. The sacred stones is a chapel being rebuilt of stones originally from Ovila, Spain, brought over here by William Randolph Hearst and then left languishing since the 1930s in the Bay Area. They are now slowly but surely being turned back into a chapter house: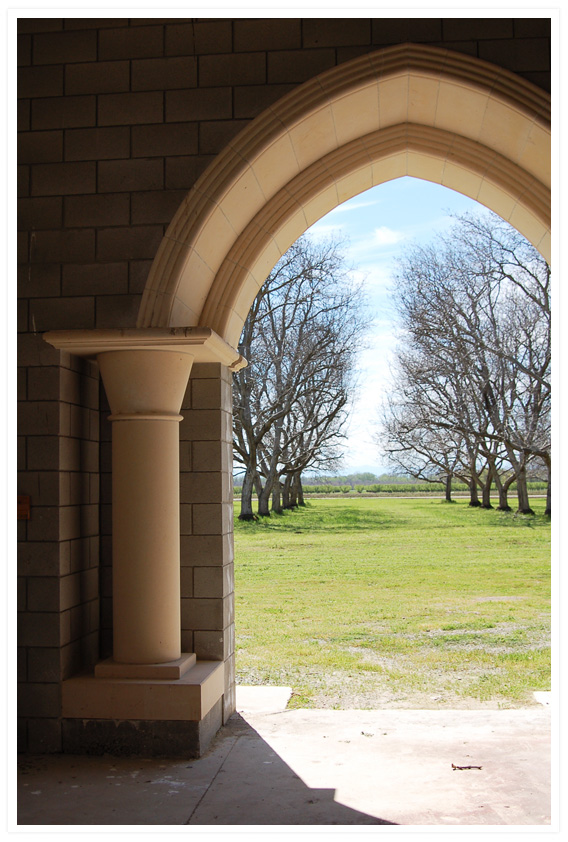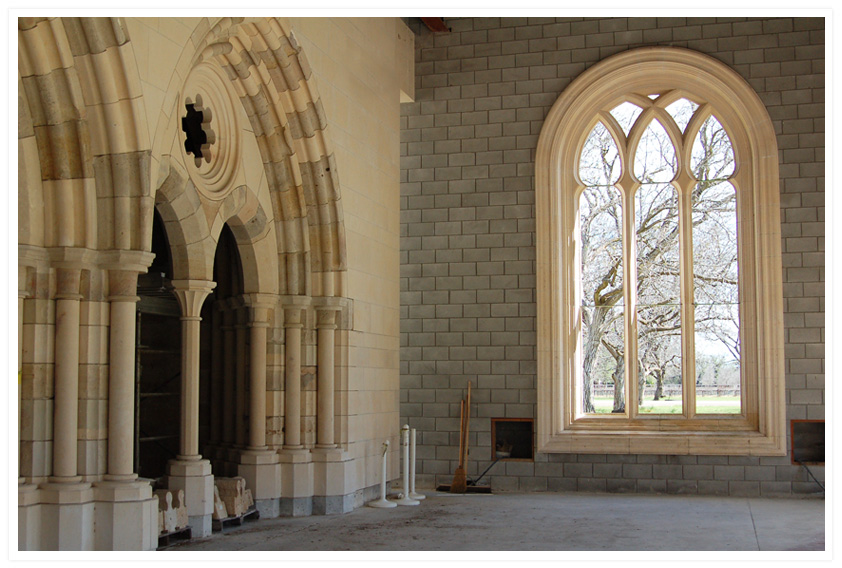 The finished and unfinished combine to make the beautiful, at least in my book.
Small boy meets tall doorway…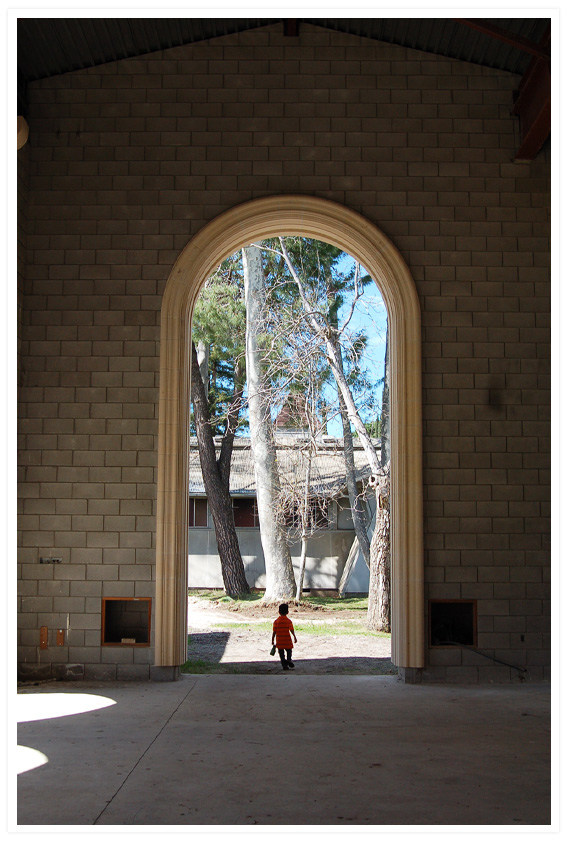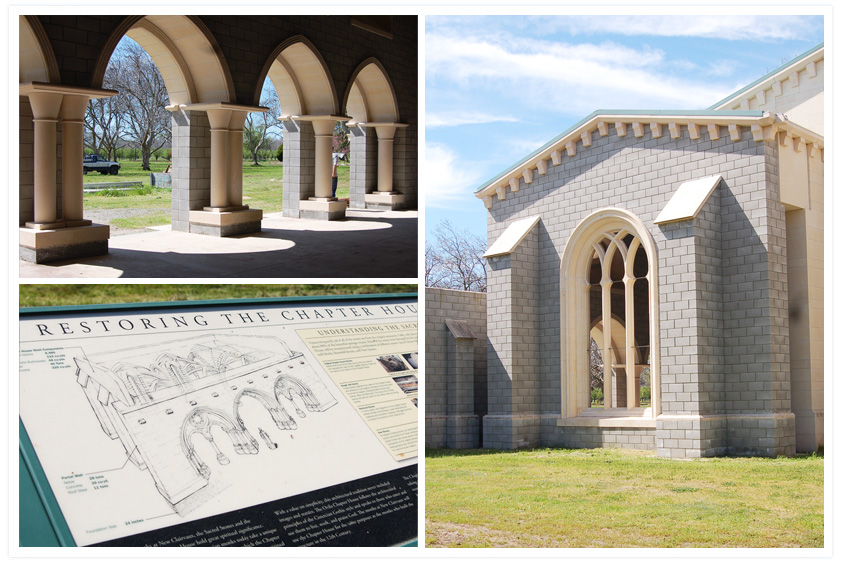 Beautiful walnut orchards surround the quiet spot.
I love the glassless windows….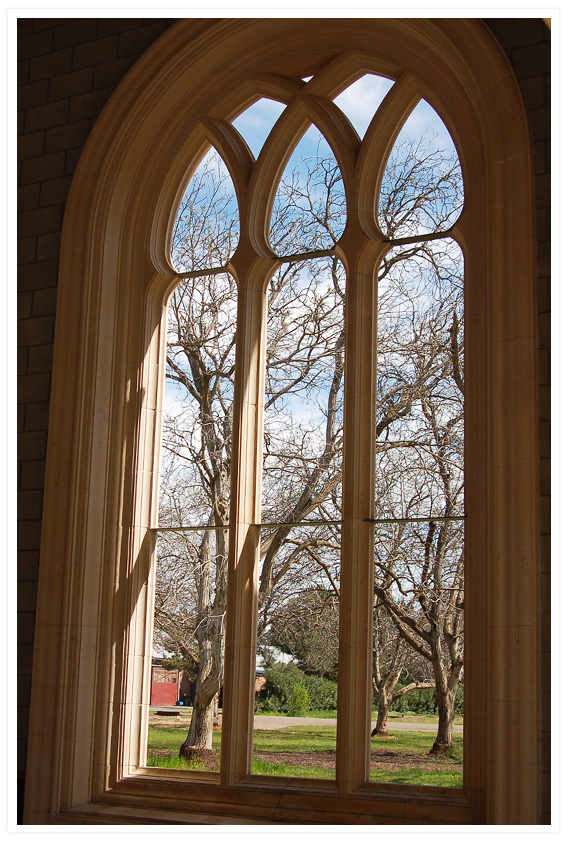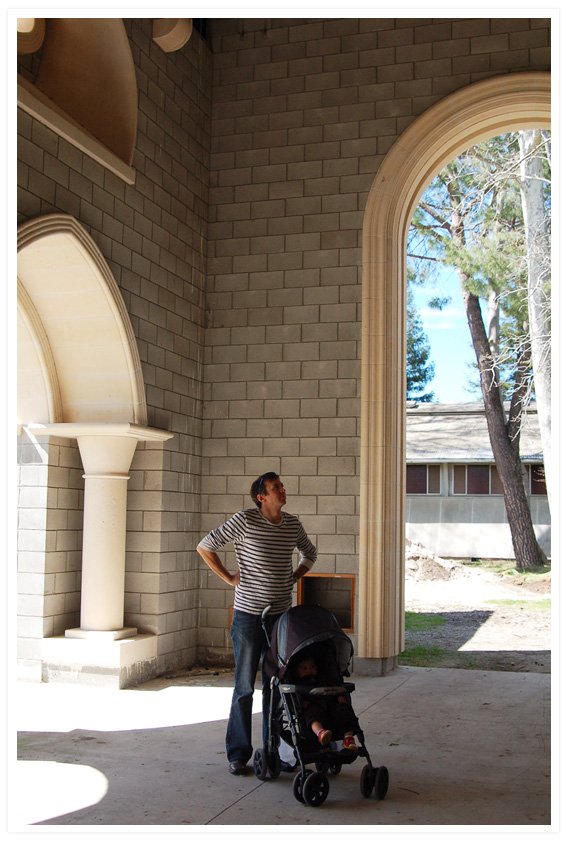 What are your local weekend drives? Any haunts near Chico you'd recommend?
Have a happy weekend!
PS These photos are from the archives – taken last April on the day of our 9th anniversary. Which means we are due for another little trip out there soon.