A couple of weeks ago, Matt and I had the privilege of being able to share in something completely rad – a little letterpress printers get-together at Full Circle Press.  Out of the blue, I got an email from Bev (who works there) asking if we'd be interested in coming to a little shindig they were planning in February – and of course the answer was "boy-howdy, we would!!!"
Judith Berliner is a lifetime printer and her father, Harold Berliner, had an amazing legacy in letterpress, with fine bookwork, a type-foundry and huge collection of monotype. She runs Full Circle press (you may remember her as the keynote speaker at the 2011 Ladies of Letterpress conference) with an amazing crew of women. We were just so thrilled to meet all of them as well as all of the other letterpress enthusiasts and printers in attendance.
Here's a picture of almost all of our little group: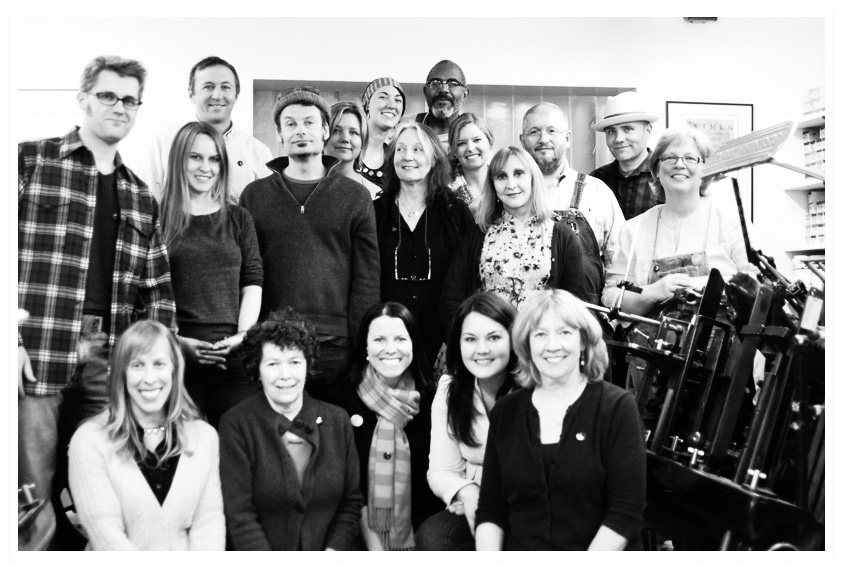 Amos Kennedy was there from Alabama, and Mary Bruno all the way from Minnesota…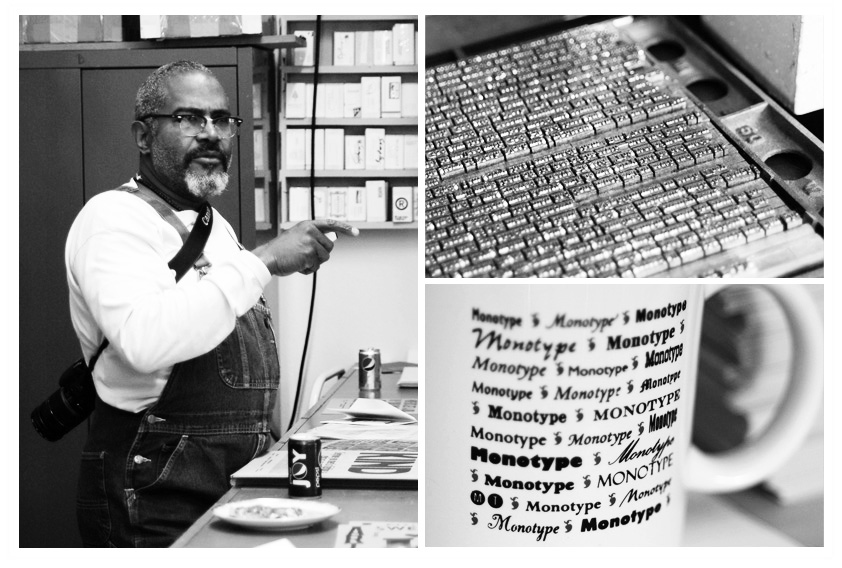 Along with hobbyist printers, lifelong enthusiasts and a few of Judith's clients. We ate, we printed, we toured, we talked to everyone!! It was SO wonderful being amongst fellow devotees – sometimes all the way up in Chico it can start to feel a bit isolated, and like you're printing all alone with a technique that is super labor-intensive that most people don't understand or care about…  but events like this change that feeling!
Matt picked Judith's brain about Heidelberg Windmill printing…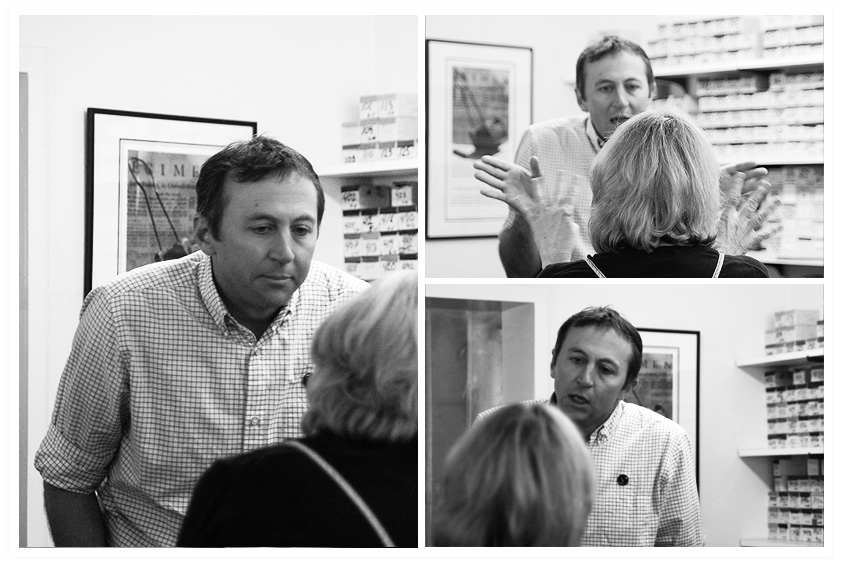 It's the sign of a strong woman to not be intimidate by MT's "close talking". 😉 In his defense, when he gets excited about something I don't think he realizes how intense he is!!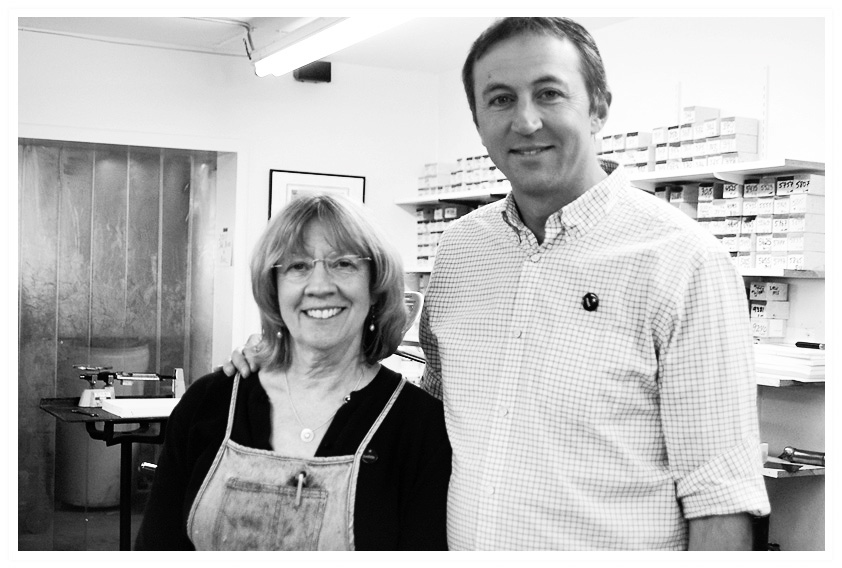 Matt & Judith. I would include a photo of me and Judith here too, but apparently no one knows how to focus my camera but me (ahem, Matt!).
Bits and pieces…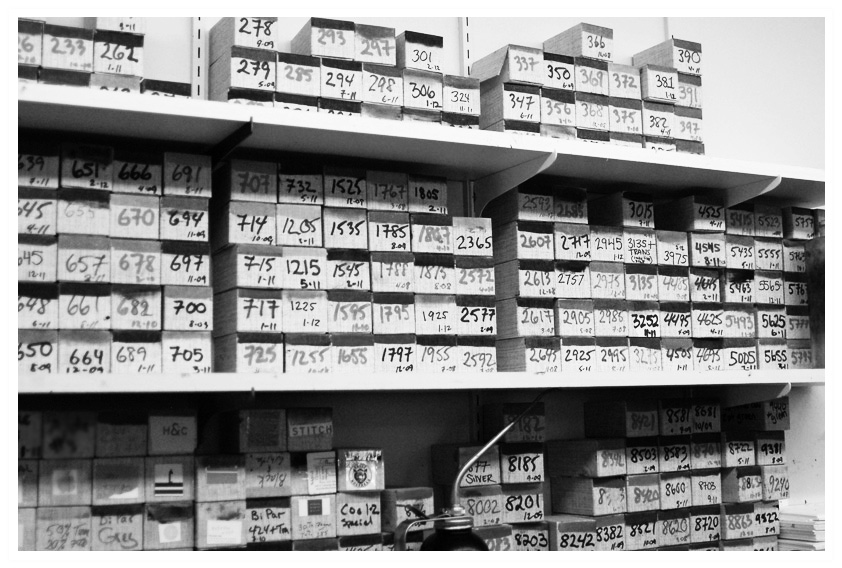 Storing ink in business card boxes. Genius.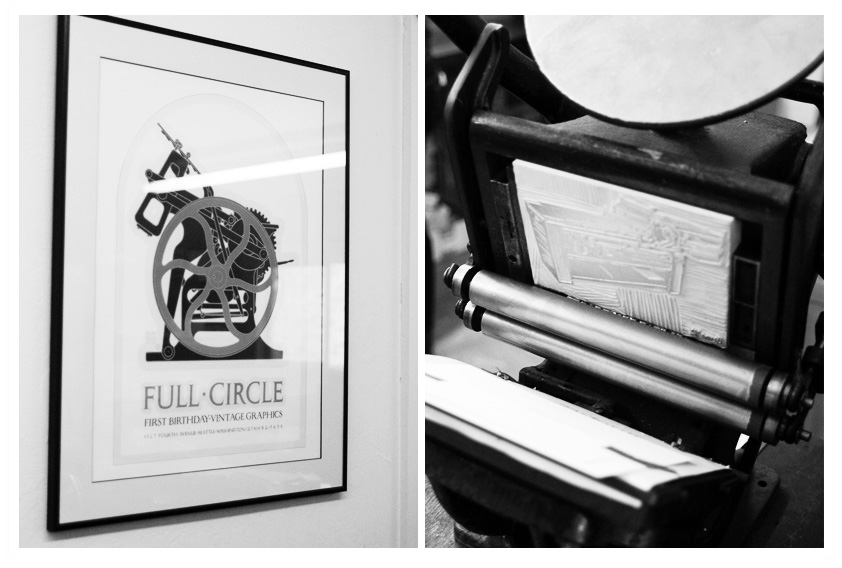 David Lance Goines (hey, we have that print too!) poster and a Bruno Press carved linoleum block.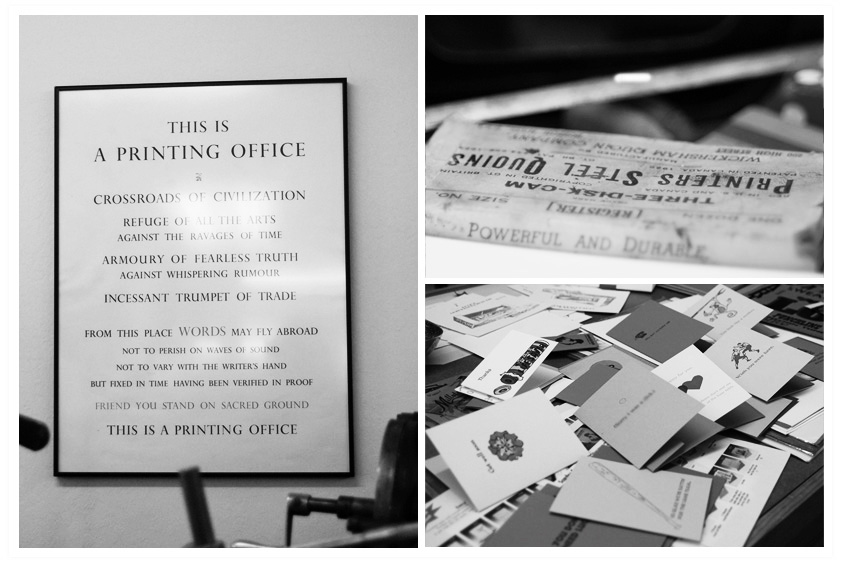 Show and tell of people's work (can you believe we were dumb enough not to bring our cards?!) and a fabulous "This is a Printing Office" poster, one of which now hangs in Wild Ink Press' studio.
Having fun and hanging out in the print shop…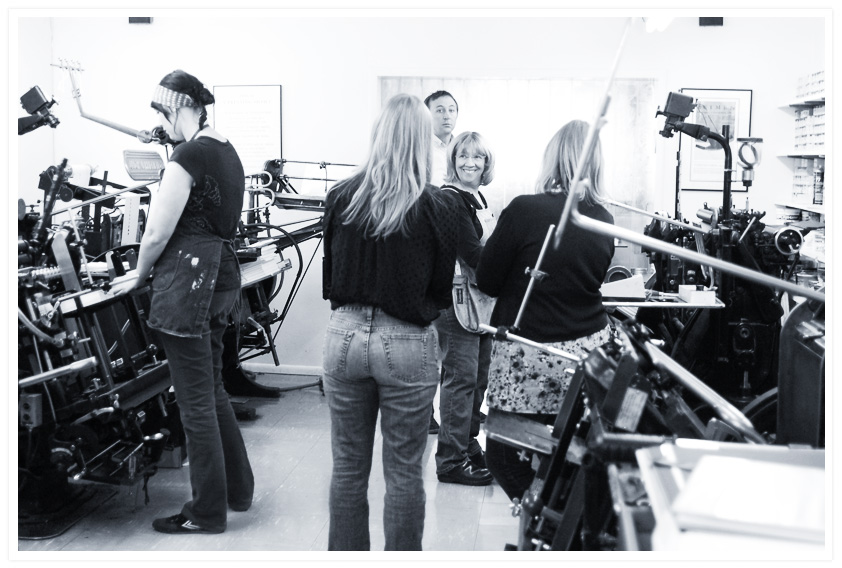 And the coasters we printed and took home with us that day: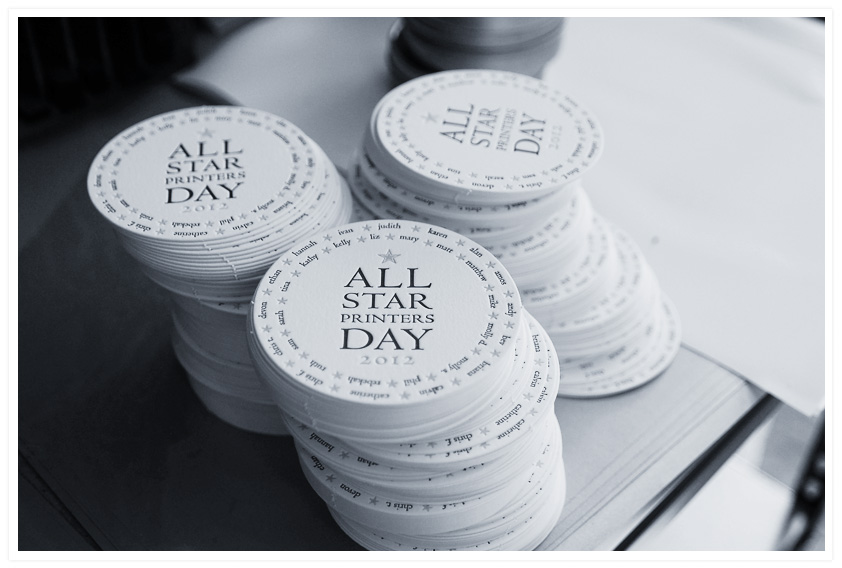 Thanks so much to Judith, Bev, Liz and Brianna for your incredible kindness and hospitality. Matt and I have always said that letterpress is a field unlike any other in that kindness and cooperation trumps competition in all of our experiences with it… from the Stationery Show (summer camp!!) to fellow printers calling back and forth to share tips… it's truly a one-of-a-kind community. And Full Circle Press  is living proof of that.
PS Check out a full photo dump of the event on our facebook page. While you're there, you can "like" us, if you wish!