It's November, so brace yourselves boys and girls – we're setting before your eyes the holiday store! If you're not ready for any thoughts of Christmas, skip this post, 'kay?
I know many of you are ready to start thinking about the holidays, as I've had emails and messages asking: 1) when our store will be "out" on Etsy, and 2) if we have any new designs this year. The answer to that is: 1) right now, and 2) yes we do! And I'm about to show some new designs to you!
This new card set is dear to my heart. I'm a self-proclaimed Christmas carol junkie. I know second and third verses by heart, obscure tunes and hymns (Past 3 O' Clock, anyone?), old jingles, you name it. So, I decided to combine our love of pattern, metallics and letterpress, my obsession with the poetry of beautiful carols, and our ongoing desire to create greeting card options that share the true meaning of Christmas deeply, and aren't awful, ugly, or over-the-top. Seriously, why do "religious" cards have to be so kitschy? And when I say "deeply", I mean, not just "Yay, baby Jesus is here!" but "Wow, a Savior came to save an incredibly depraved world."
So here they are. Big bonus points if you can recognize each carol before I tell it to you. There are four designs: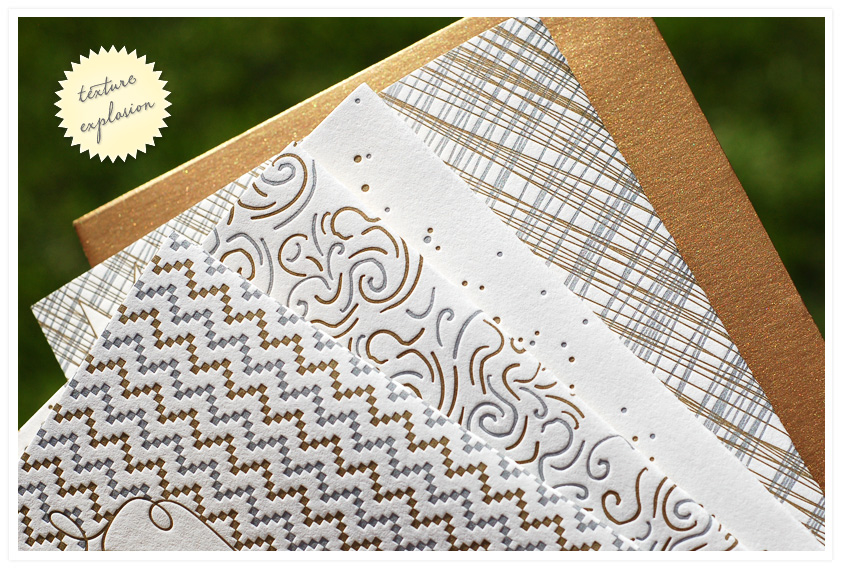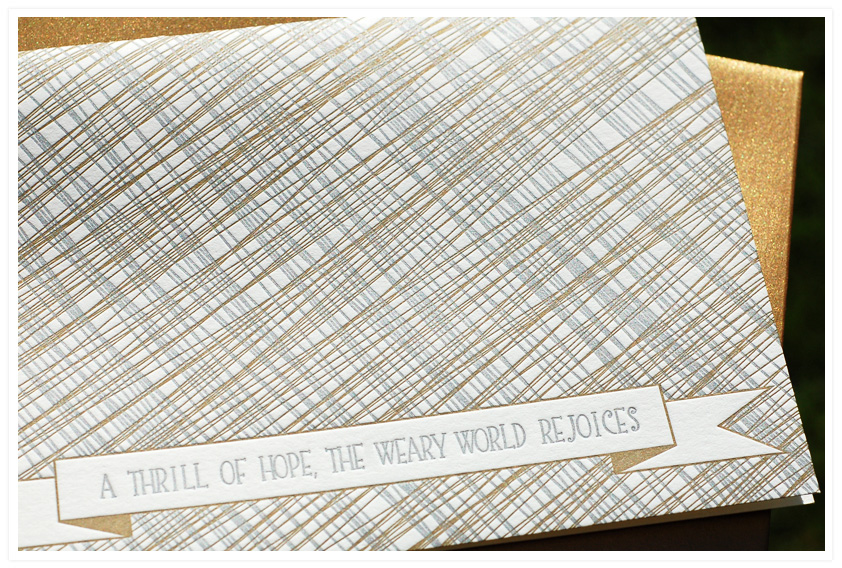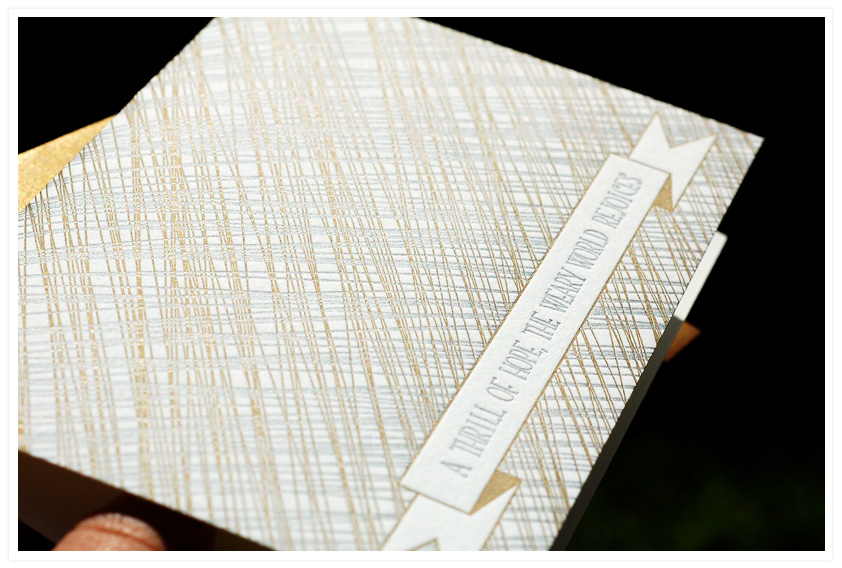 A Thrill of Hope, the Weary World Rejoices (O Holy Night)
Pleased as Man with Men to Dwell (Hark the Herald Angels Sing)
This is the card we personally sent out last year…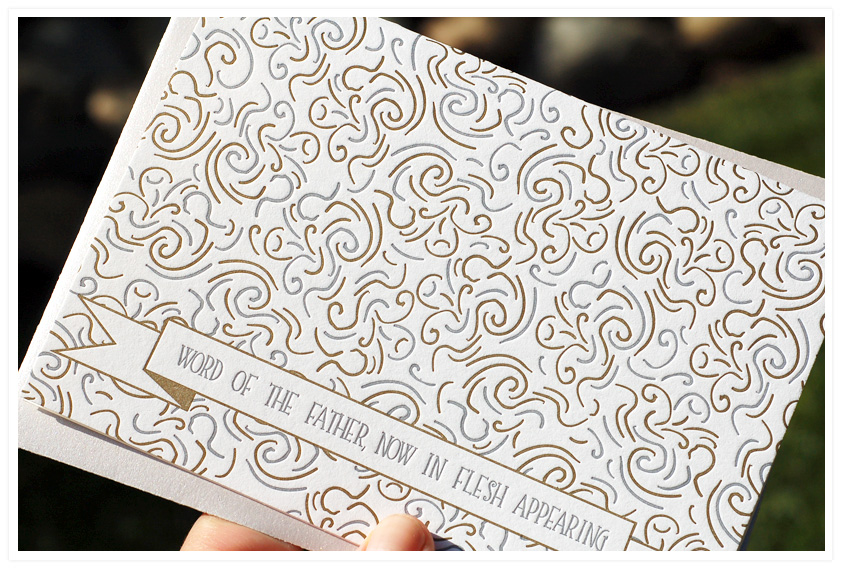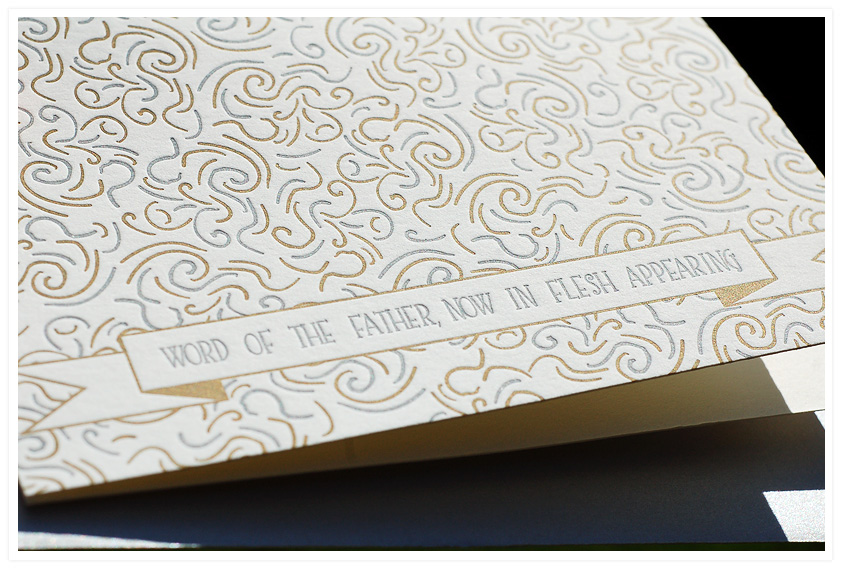 Word of the Father, Now in Flesh Appearing (O Come All Ye Faithful)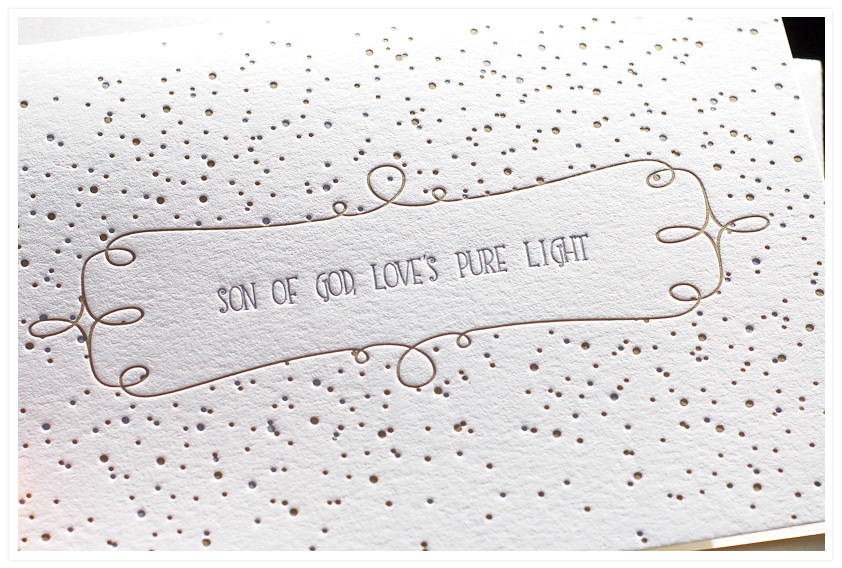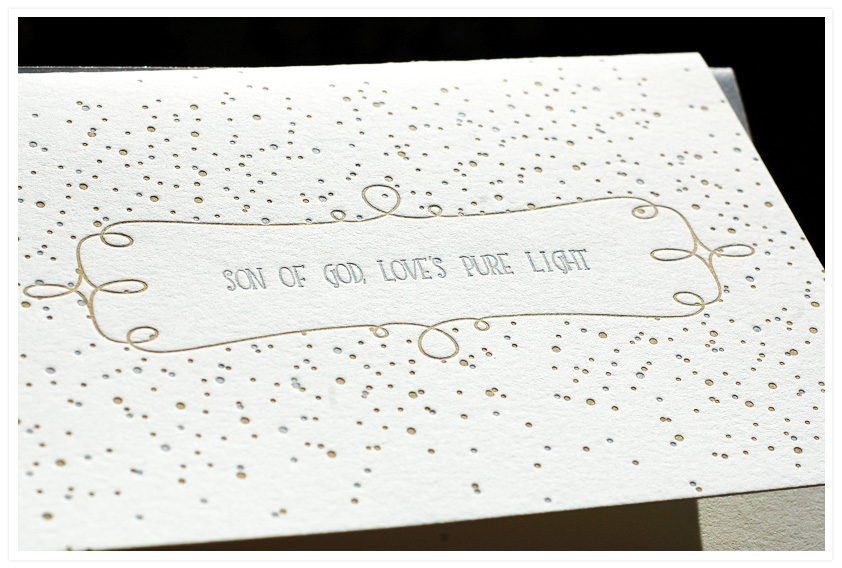 Son of God, Love's Pure Light (Silent Night)
And of course you can buy them as a mixed set…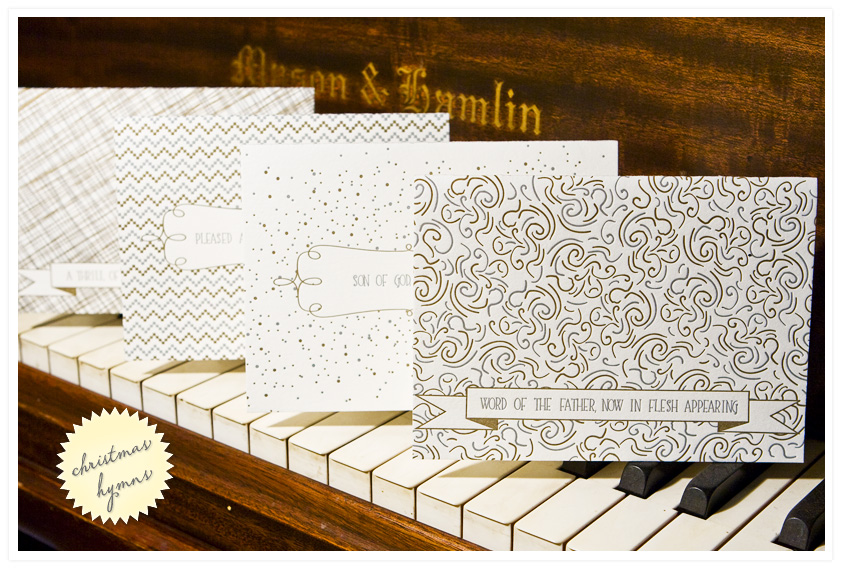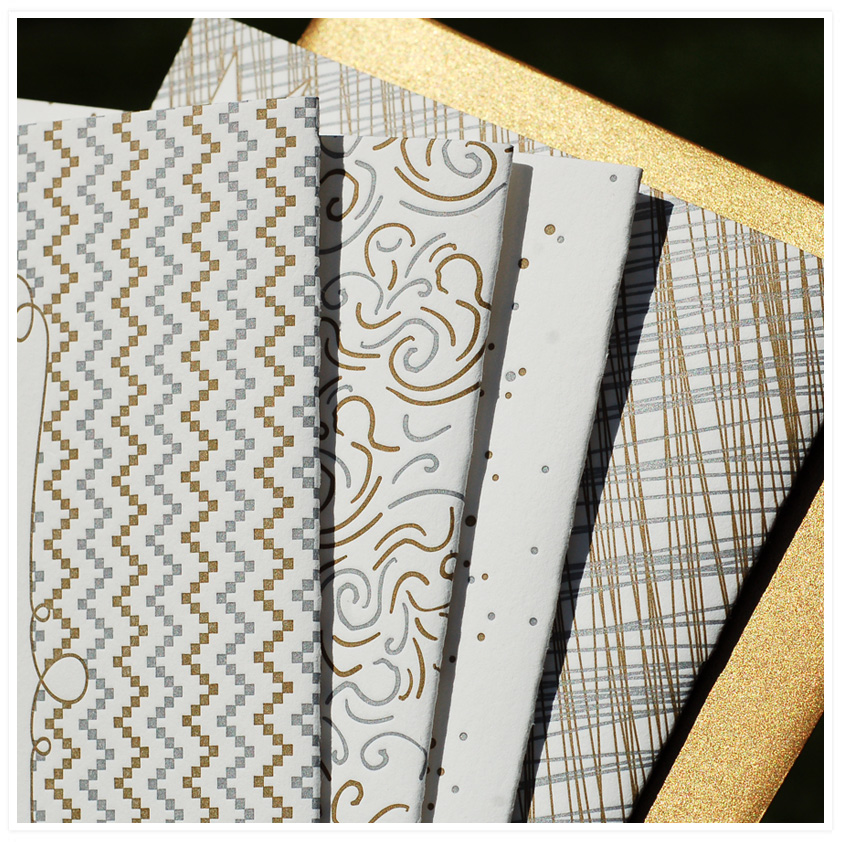 The Silver and Gold cards come in boxed sets of 8, and are A6 size so they fit a 4 x 6 photo if you want to include one (yay!)
So check out our store – both Etsy and on our main site. We are offering 10% off any personalized orders through Thanksgiving, just don't forget to mention it!
Do you like these? Are any of you Christmas hymn junkies like me? Please tell me I'm not the only one!