It's been a while since I've shown you any seasonal changes in my living room/dining room decor. Not since last Christmas, to be precise. I did take down my Christmas decorations by New Year, and added a few warm/winter-white touches. And there it stayed until around April, I added some bits of pale green and fresh flowers (quite reminiscent of a previous Spring). As for Summer, well, let's just say life got ahead of me (waaay ahead), and we had a very "Spring-looking" Summer this year at our home.
All that to say, I finally redecorated. A bit. For Autumn. It doesn't take too many touches to change the season and feel of a whole room. Want to take a peek?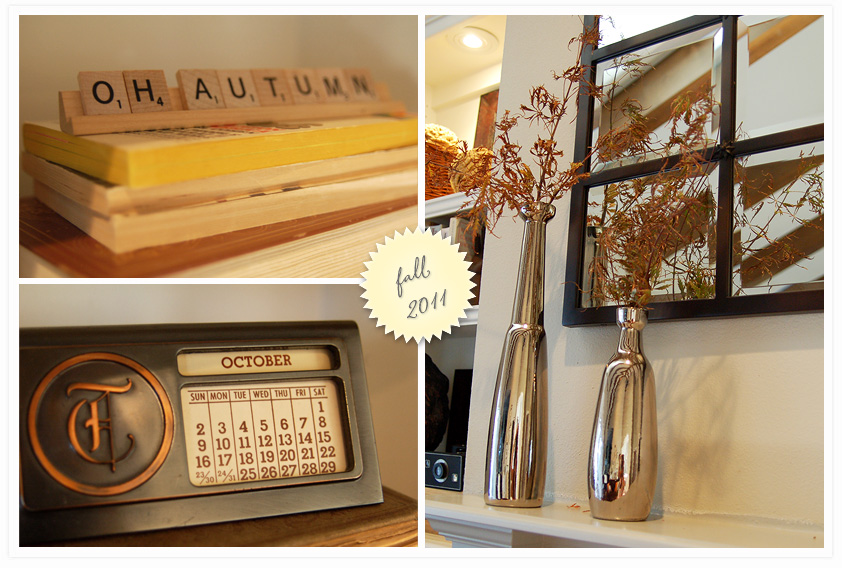 The main way I change my decor is to style out the bookshelves. The books I had out for Spring were green and neutral old hardbound classics, I simple moved the green ones back to the study, and grabbed a few brown books from the bookcases in there. Plus, if you don't like a book's binding color, you can always just turn it backwards. (Please note these are all books we actually read or have read, I don't like to keep books around for just decor.) Adding some Scrabble tiles, a few Japanese Maple branches, and changing our old calendar so it actually reads October instead of May, is merely the icing on the cake.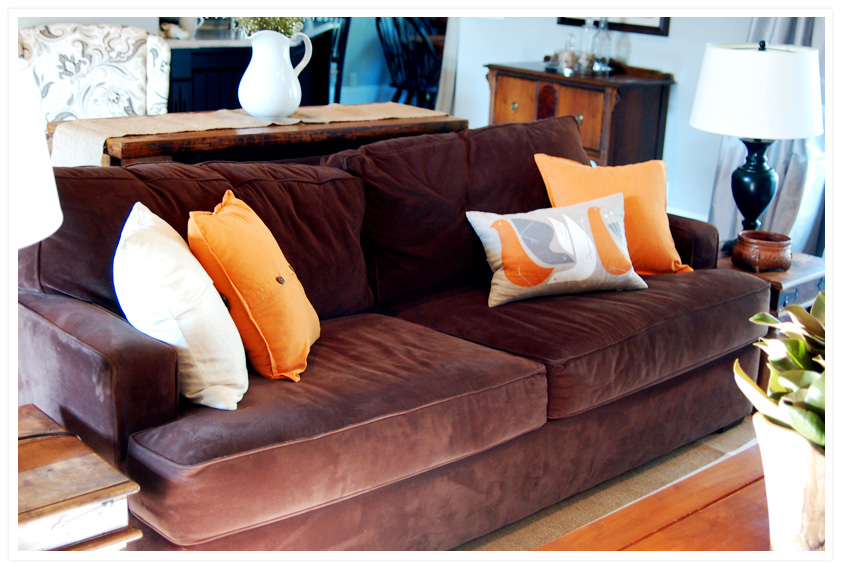 If you've read this post, you know my throw pillow fascination. This season, I added in two orange pillow covers from West Elm. Covers are such a better solution than buying the whole pillow. The bird pillow I had from a previous year – Urban Outfitters, I think.
Other little touches…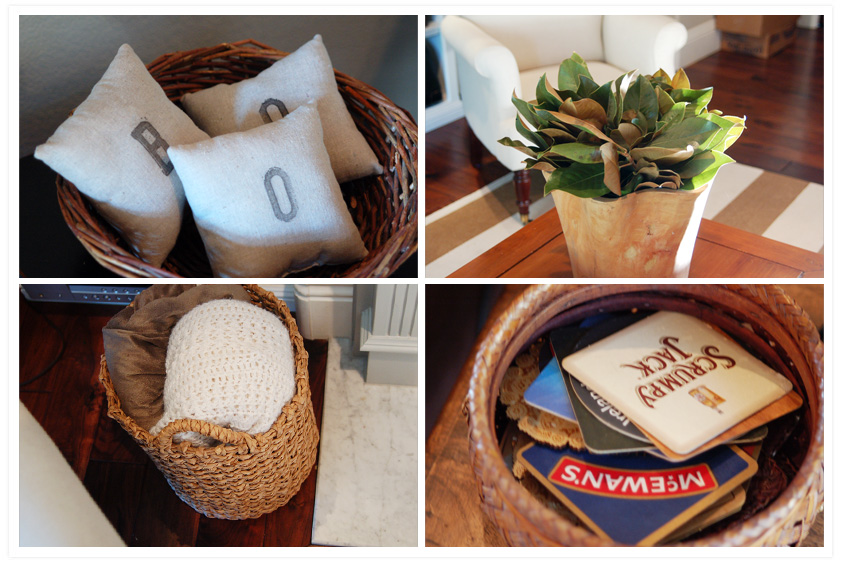 Some tiny "B-O-O" pillows (from here) that are the full extent of any Halloween shenanigans at our house. We're pretty much straight "harvest" folk around here. A wood vase filled with more Magnolia leaves (leftover from this project). Added a few lively paper beer coasters to our normal wood collection (nod to Octoberfest, I guess?). Oh, and a basket full of cozy blankets ready to access. Cameron raids this pretty much every morning.
Calligraphy brushes (from our trip to Korea) on the buffet…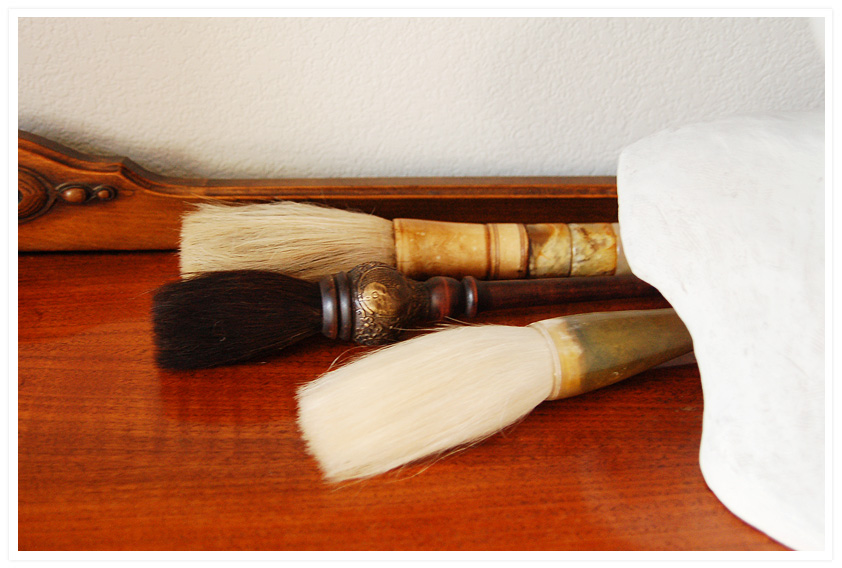 And a couple pics of the Autumn bookshelves…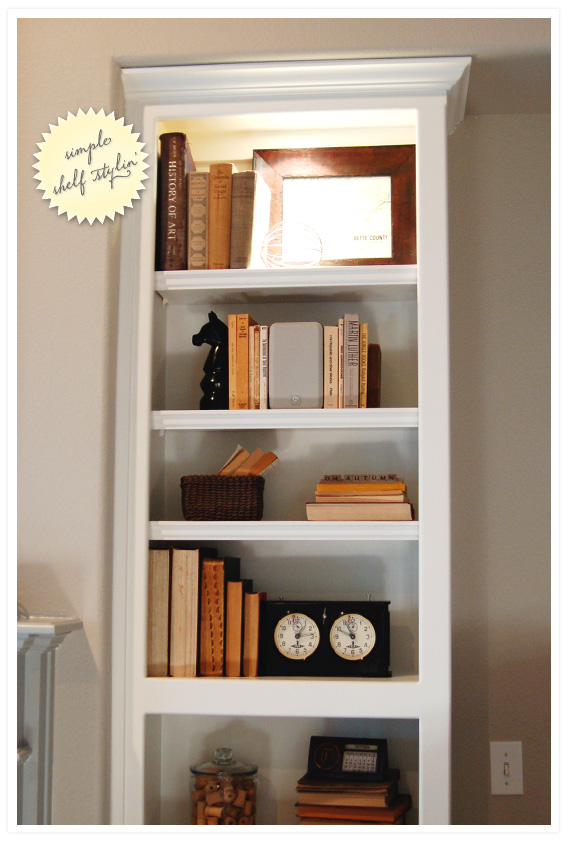 That's pretty much the show! Some pinecones, old maps, vintage cameras and a whole bunch of books. Oh, and Einstein. Can't forget good ol' Einstein.
How did you decorate for Fall? I'd love to see it!
You can see my previous Autumn decor right here and here.