As I alluded recently, right now we are in the thick of rice harvest (our real other job). A surprise series of rain storms in early October slowed the process down a bit and set us into the mud… which no farmer likes to face. Thankfully, our recent weather has been perfect, and the fields are now coming in without too much of a hitch.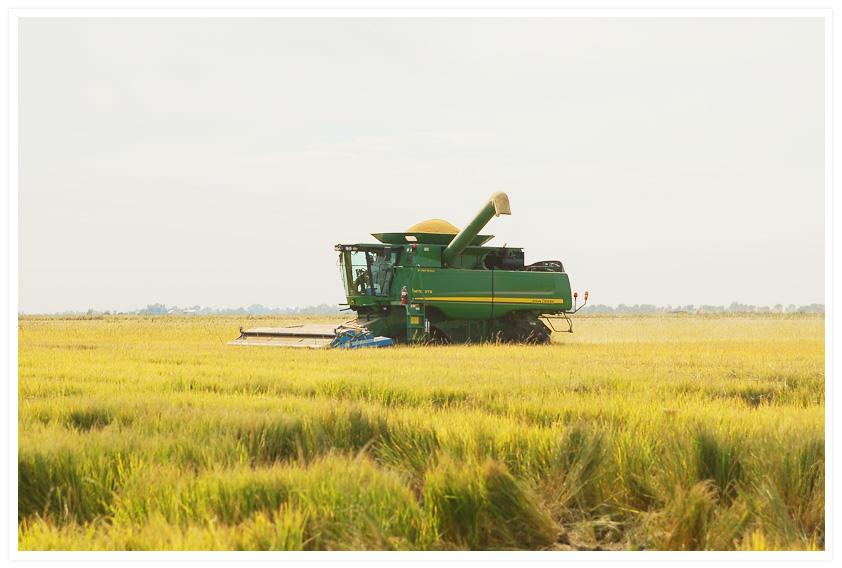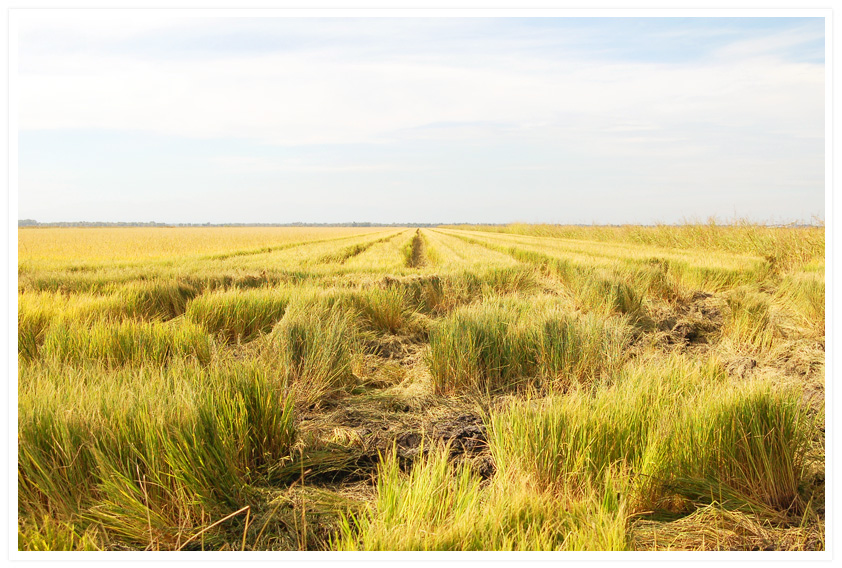 The boys and I miss Matt terribly… it's seven days a week, morning-until-evening work. In fact, there's some days when little Lance Parker has been asleep past when Matt left the house in the morning, and then has gone to bed for the night before Matt returns home. Which could be bad if it added up! I do usually try to keep both boys awake, albeit in their jammies, until the farmer makes it home.
However… on Saturdays, we take a trip out to the ranch to bring Matt his lunch and eat with him. Cameron usually begs a harvester or bank-out wagon ride or two. And for Lance, this is his first harvest! He's just now figuring out how cool giant green tractors can be.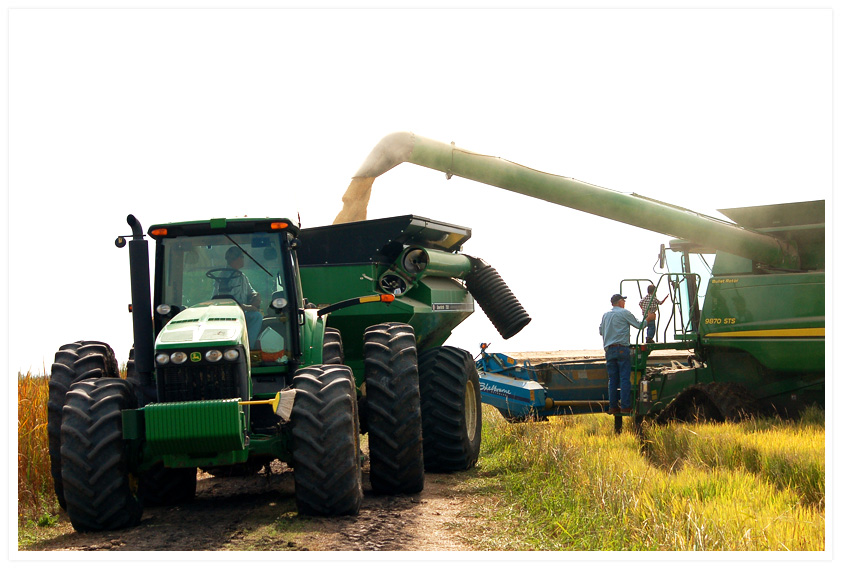 Above: Cameron loading on for a harvester ride with Grandad. Bank-out wagon on the left, harvester on the right.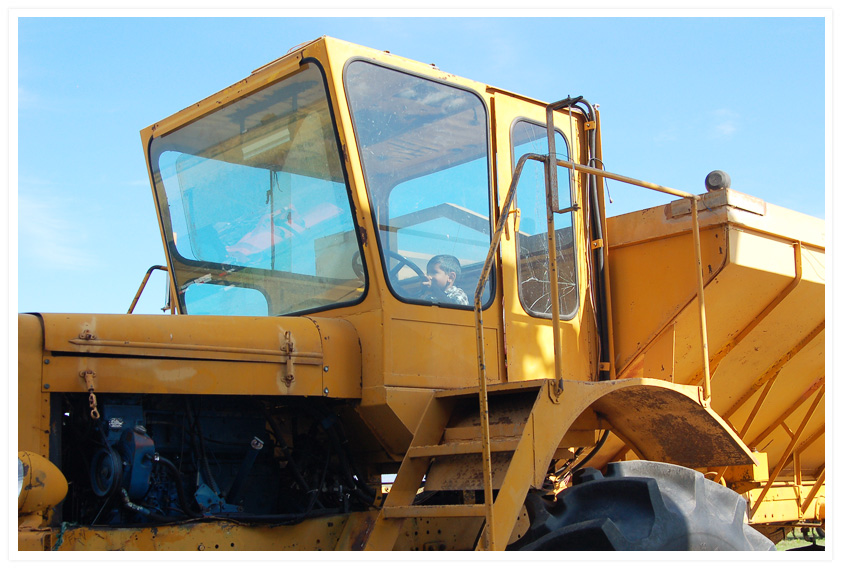 Above: "driving" an old bank-out.
Now it's time for the obligatory wheel portrait…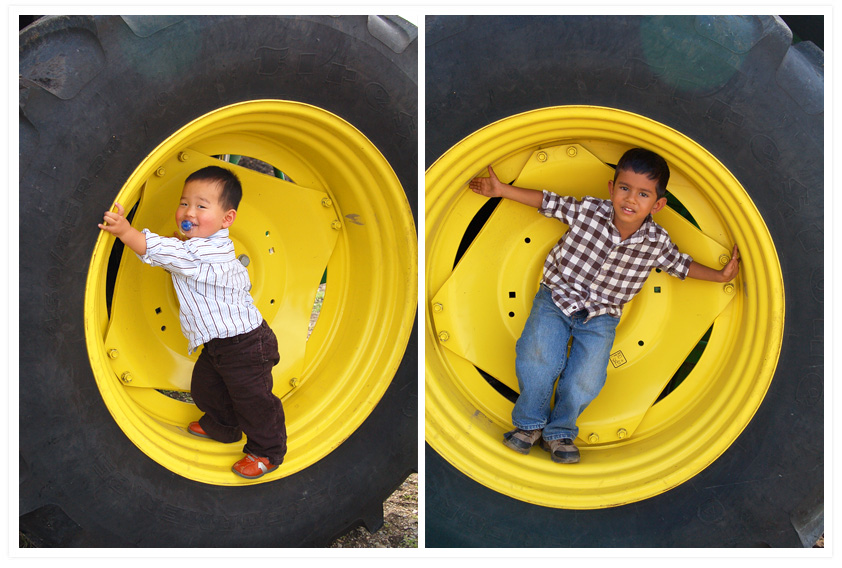 …for those of you wanting to see the size difference between Lance and Cameron – well, there you have it.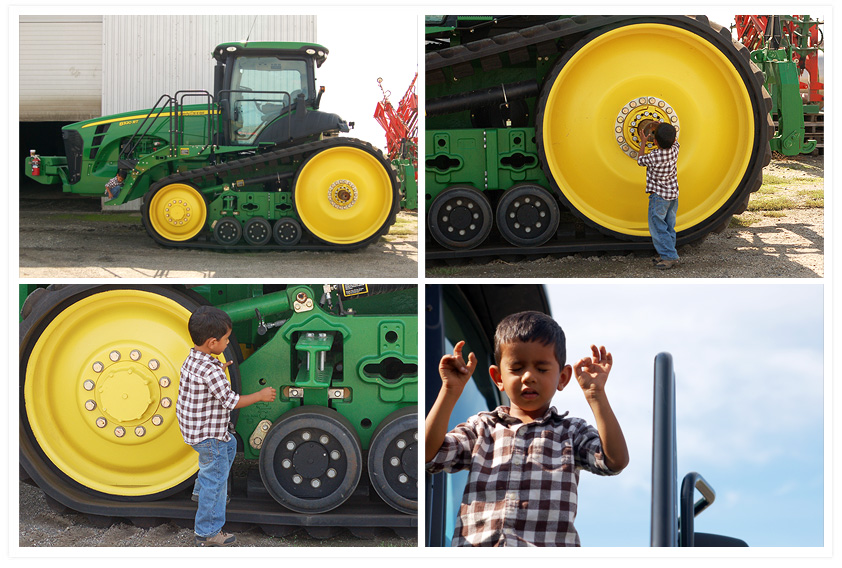 Above: "fixing" a tractor. And being goofy.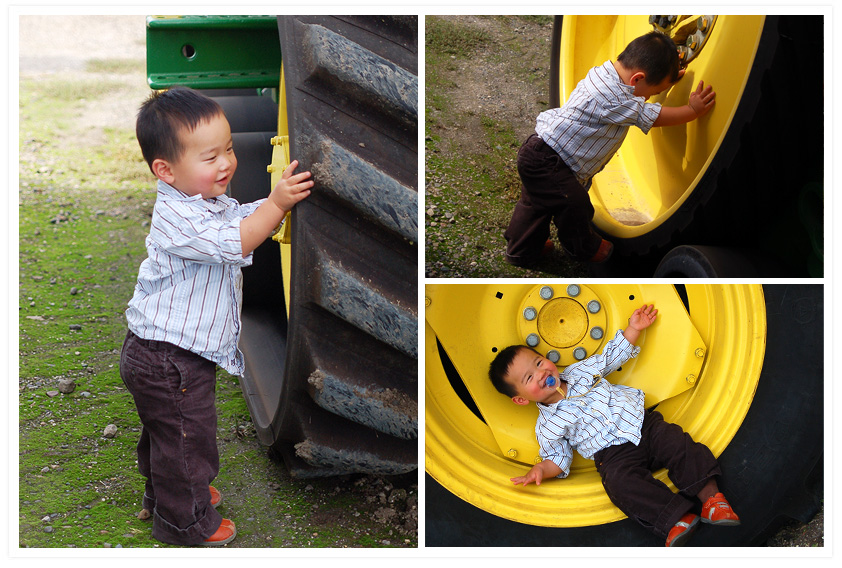 Above: Some tractor love from the little guy.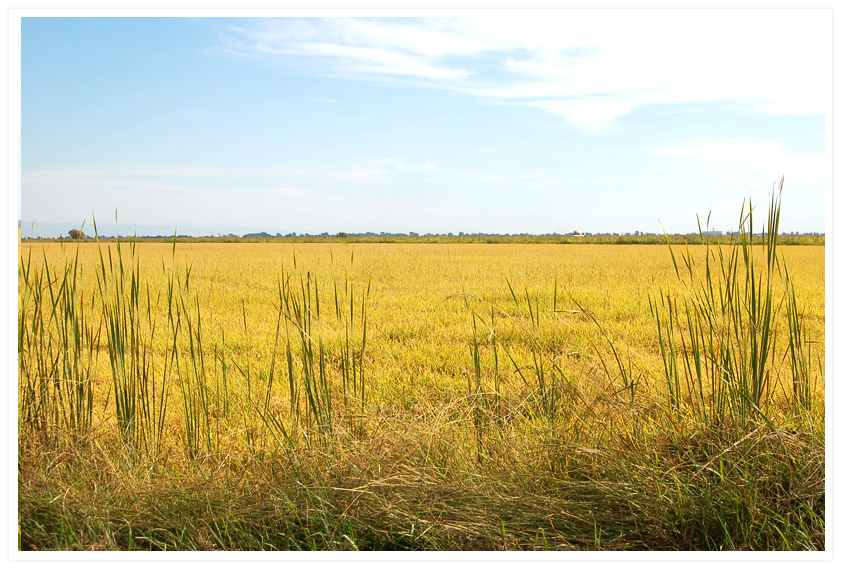 Above: An unharvested rice field.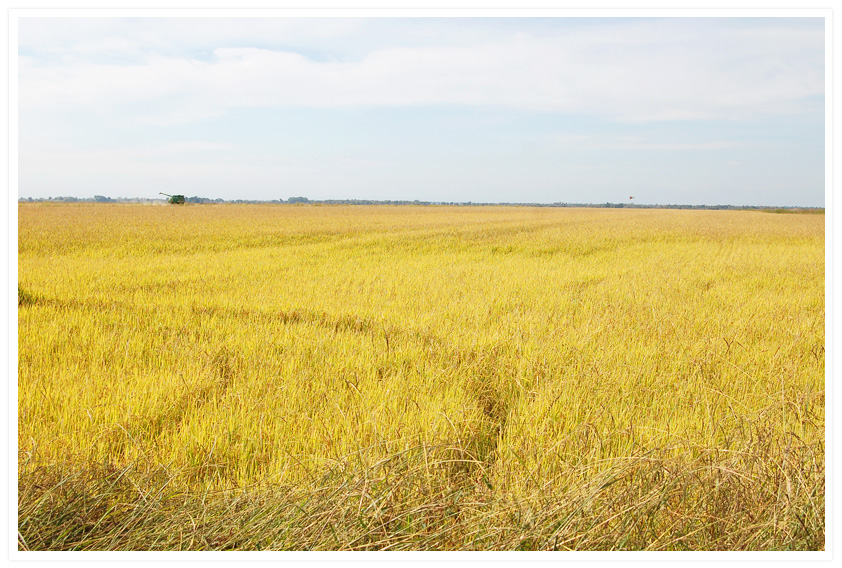 Play "I spy". Can you see the harvester in the rice check above?
That's pretty much the show! Mosquitoes will eat you alive at high-noon at the ranch, and you're sure to get pretty muddy too.
"What's that mom? Don't step in the mud?"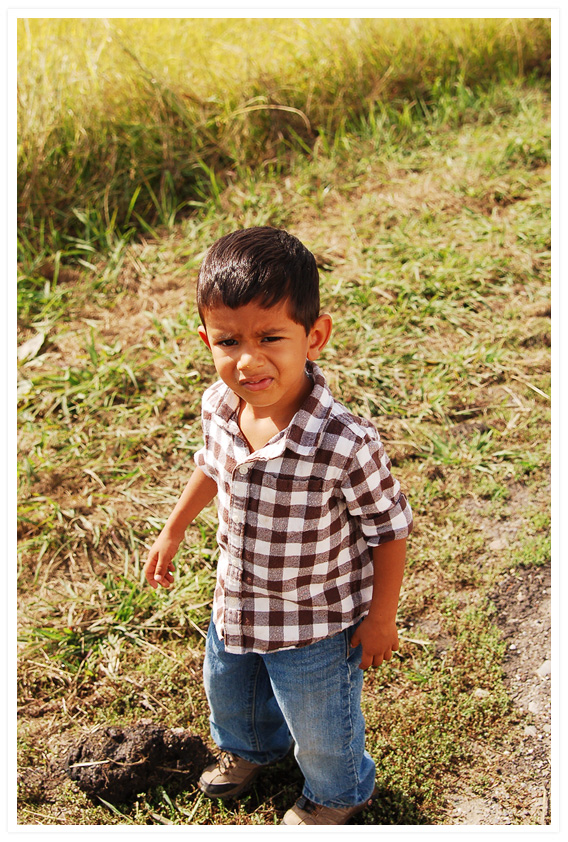 Ah, well, never mind!
PS You can check out previous harvests right here.