This recipe may be a little late in the season here – those of you on the east coast probably said goodbye to peaches a month ago. But here in Chico you can still pick up a bag at the farmer's market. It's that weird time of year where all of the summer abundance is still around, the market tables are loaded and groaning under the weight of tomatoes, summer squash, bell pepper, cucumber, eggplant and an infinite supply of zucchini — however, the fall produce is working its way in, and you can also pick up butternut squash, acorn squash,  sugar pie pumpkins, and apples, pears and kale, oh my! A bit of everything.
I made this a month or so ago and debated whether or not to put it up on the blog. I created the recipe myself, sort of freestyle, and while it's good, it's maybe not repeat-over-and-over-again great. So I might have left it alone, except for the roasted peaches. The roasted peaches were to die for. And they taste quite robust and fall-like, almost umami in flavor. So I had to share it with you!
Here's where I started…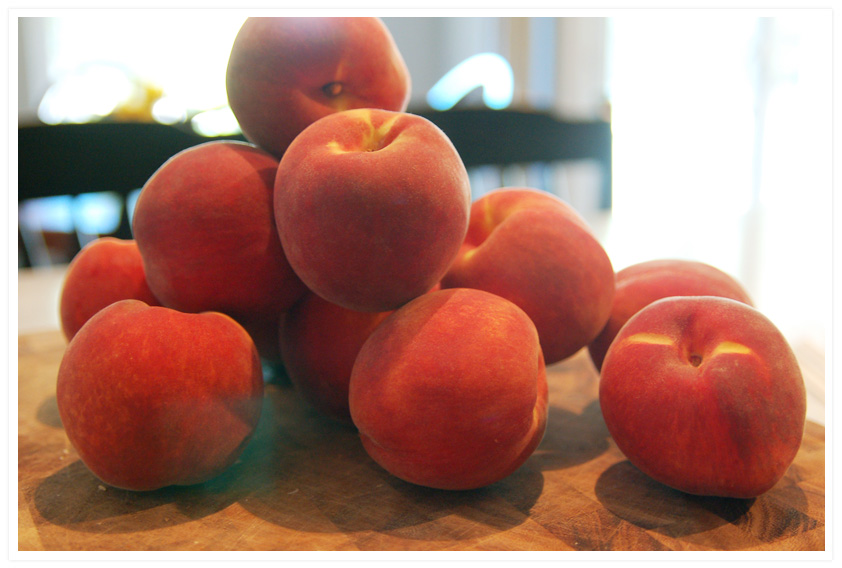 …with a pile of luscious fruit.
I tried two methods of peeling them…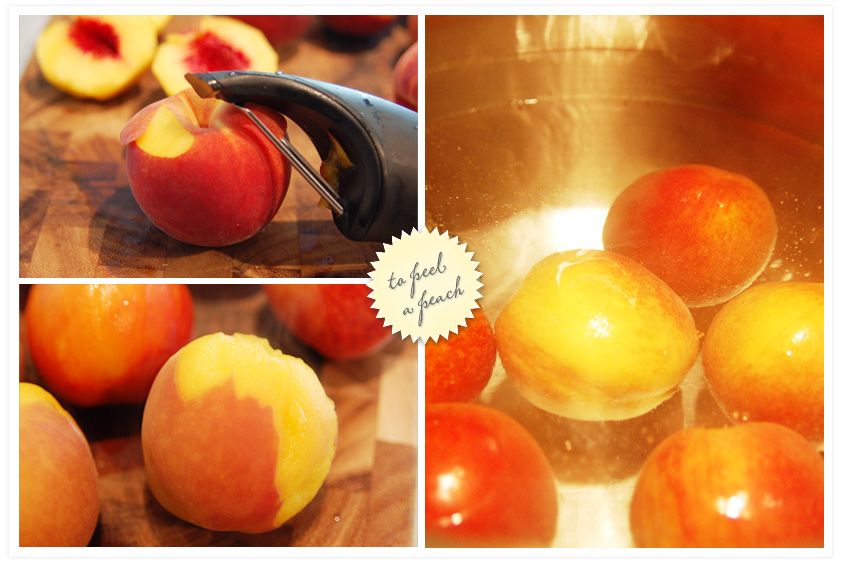 One, with a traditional peeler, and then two, with the boil-for-a-bit-and-then-slip-the-skin-off method (AKA blanch). Lemme just say this, method two was lame. I just couldn't get it to work!  I tried this approach and this one, and both left me with skin clinging to the peach and made it more difficult to peel with a regular peeler. Stick to the hand-peel process, it won't take that much time, really.
Anywhoo, soon enough I had a pile of peeled peaches, which I sliced in half and roasted with a bit of brown sugar, a sprinkle of lemon juice and a touch of melted butter.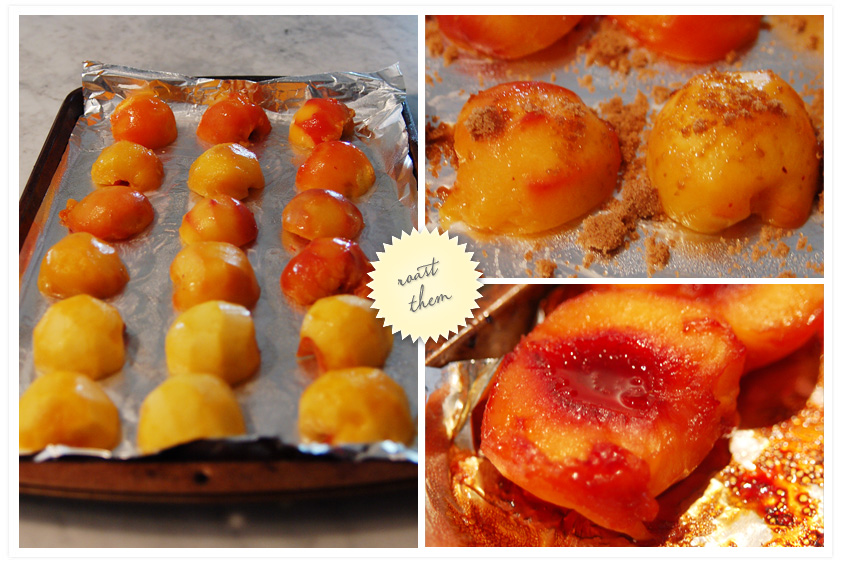 Shortly after that (30 minutes or less in a 400F oven), they were awesome.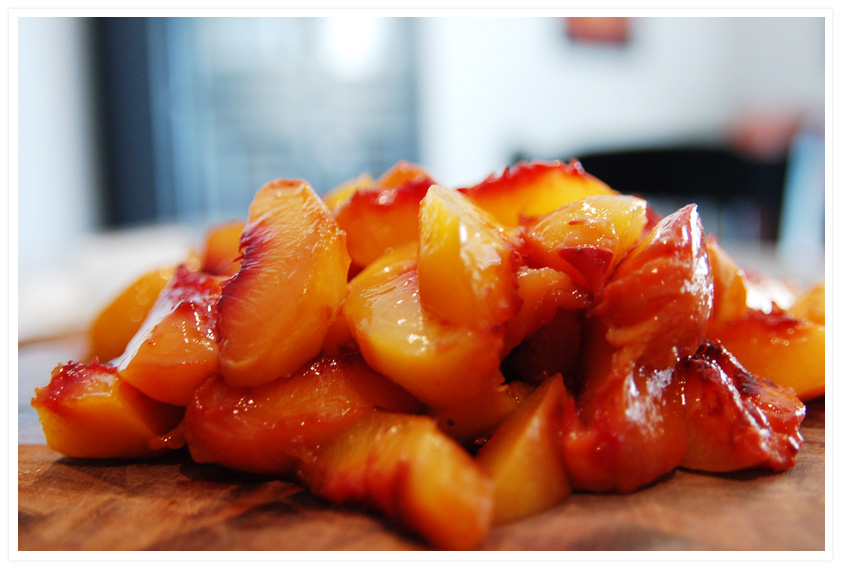 Seriously. Mouth-wateringly delicious. I think you could stop at this point and either eat them straight, or pile them on top of vanilla bean ice-cream with the smallest bit of freshly grated nutmeg (Hi Laura, yes I am addicted to that now). Absolutely easy-perfect.
But you could also do this…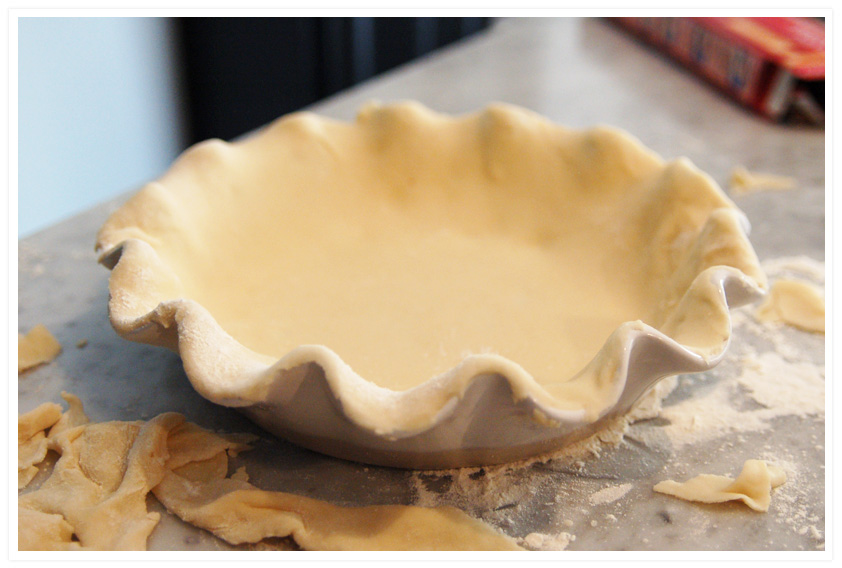 …make (or buy) a pie crust. Pre-bake it.
Mix ricotta (full-fat), lemon zest, almond extract with a bit of sugar and a teensy bit of milk…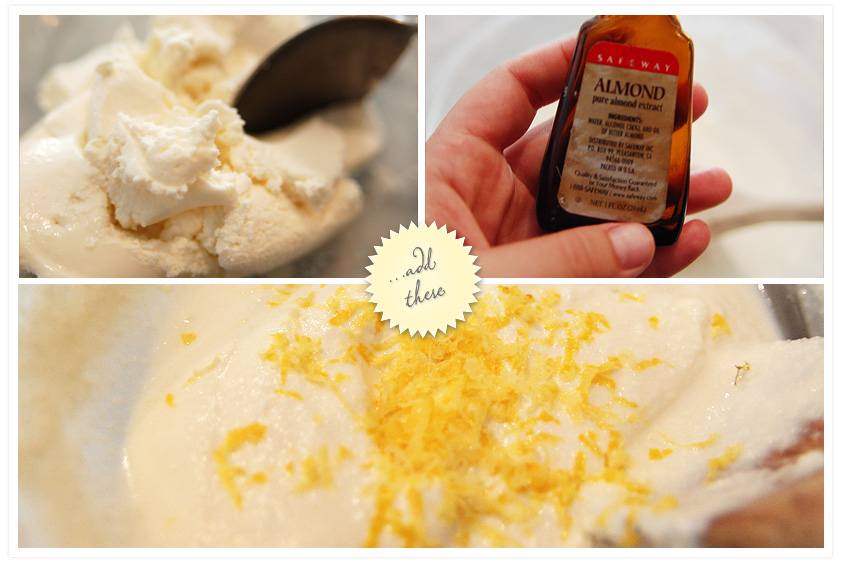 And then layer…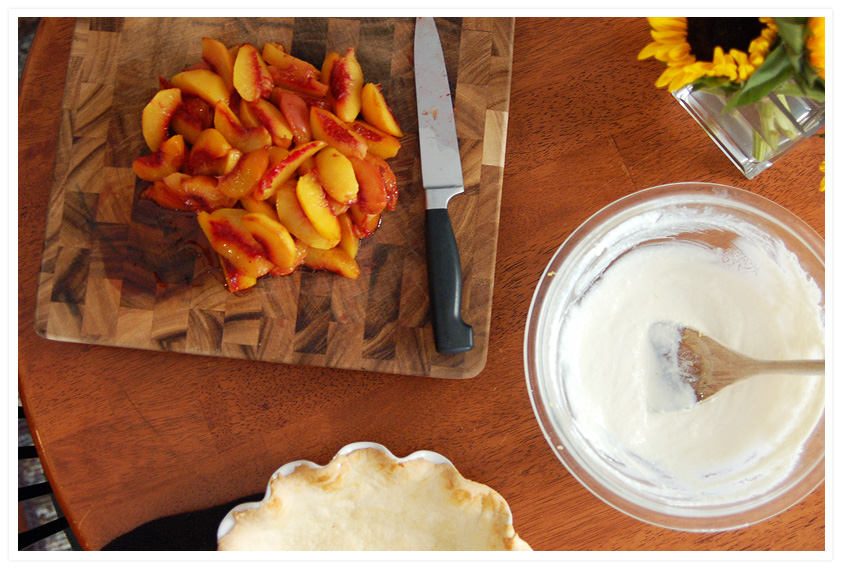 1…2…3…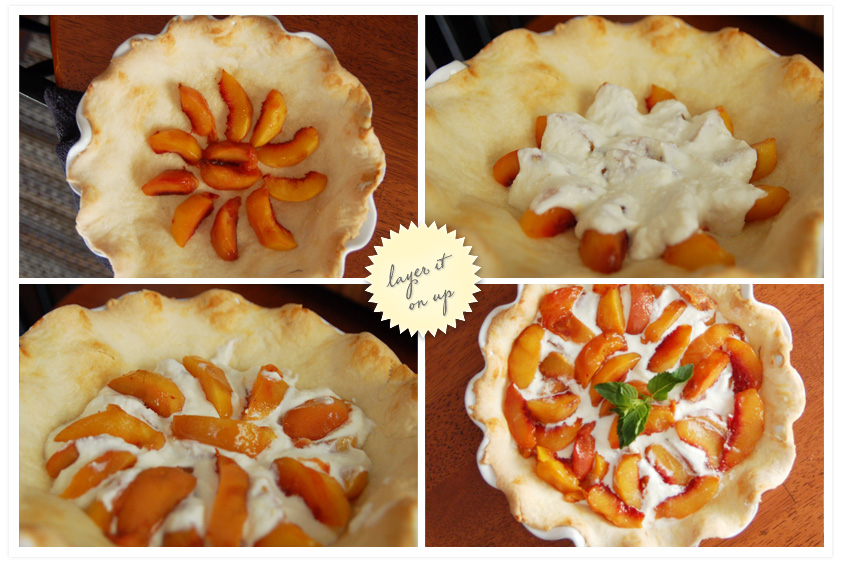 And you get this…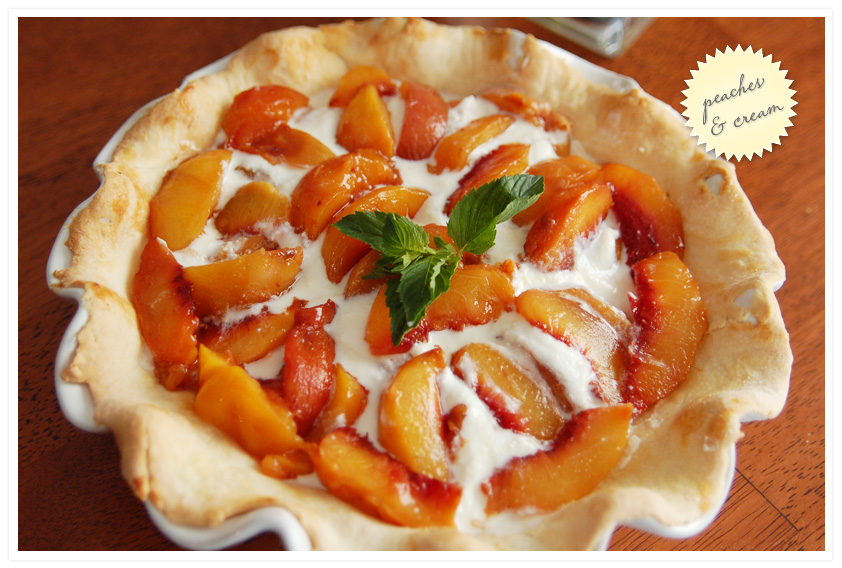 Light, creamy, not too sweet. More summery tasting, and definitely better for you than vanilla ice cream. The choice is up to you.
But do roast yourself the peaches, okay?
Happy Weekend.