Absolutely too cute not to share. Matt sent me this photo from his phone a few minutes ago…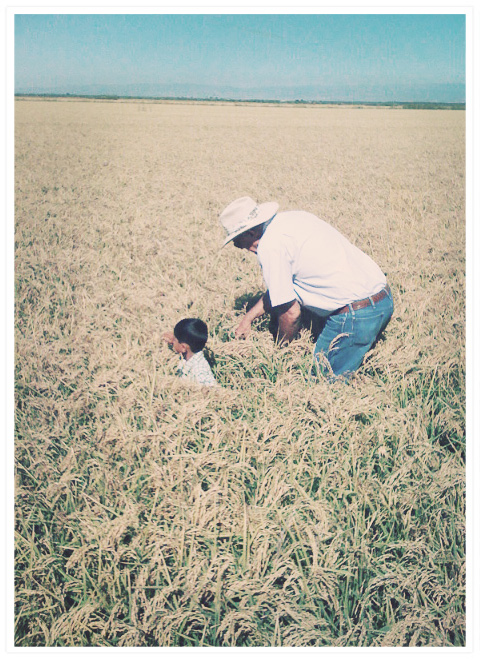 Cam and Grandad – checking the rice (for harvest).
In our real other job, we farm rice. Harvest is just starting. And I think that rice might swallow Cameron up at any moment. As we head into that very busy season, this photo warms my heart up beyond all else this week.
Happy fall. Hug your family today.