Yesterday I had the pleasure of walking into Lowes and picking up a copy of Cottages & Bungalows magazine which, on page 67, has our very own black and white guest bathroom. How exciting is that!?! If you had told me three years ago as we started our remodel that our home would end up on TV and in print, I would have said you were absolutely, certifiably insane. Yet here we are! I was flattered and honored to be approached via email asking if they could include our bathroom remodel (found on the blog here) in their bed and bath issue of the magazine. I sent in the photos, and filled out a questionnaire, and there it was! In print.
So, without further ado…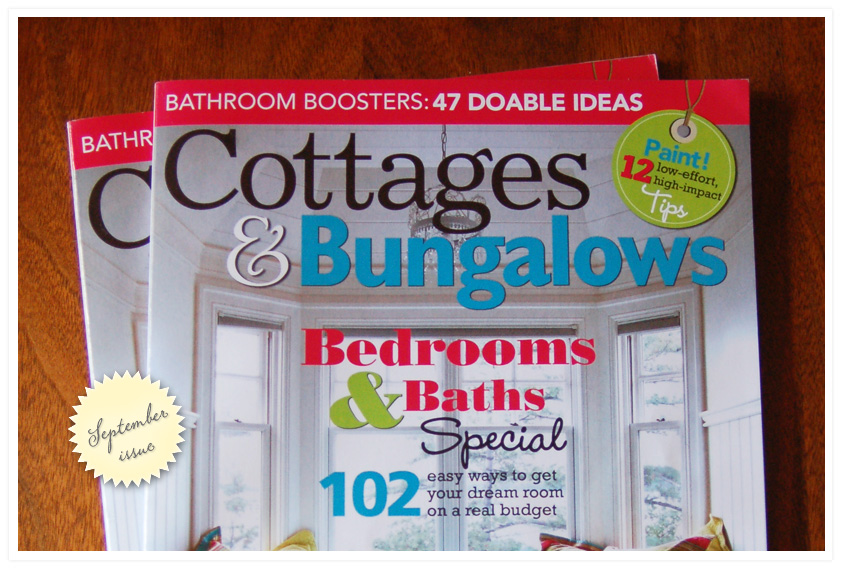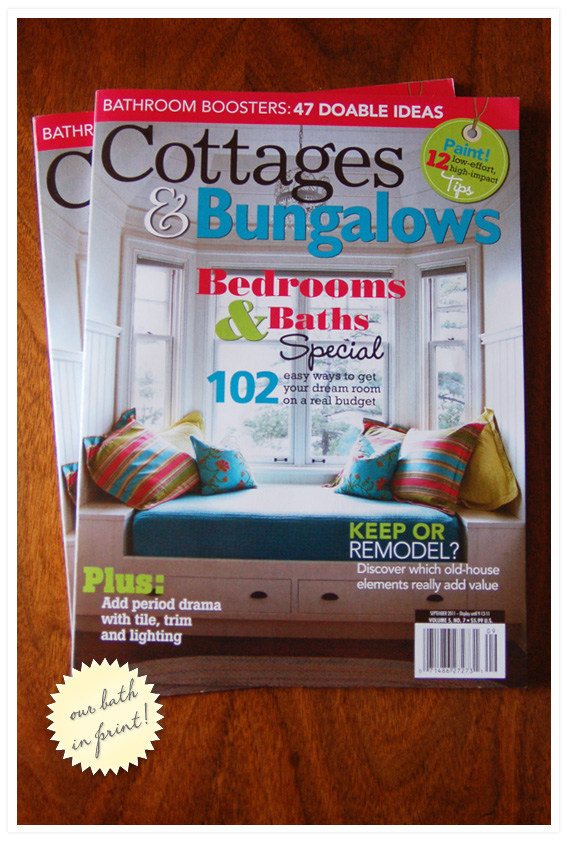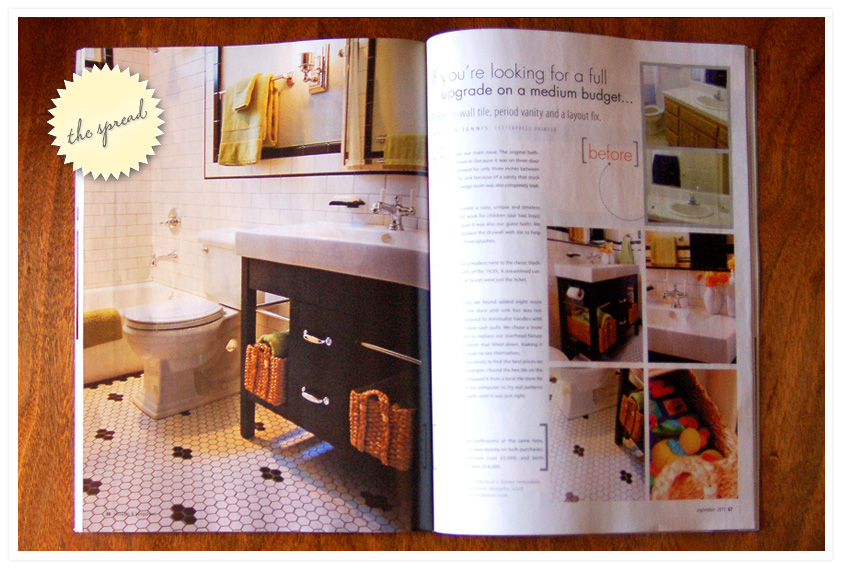 But my favorite little part is right here…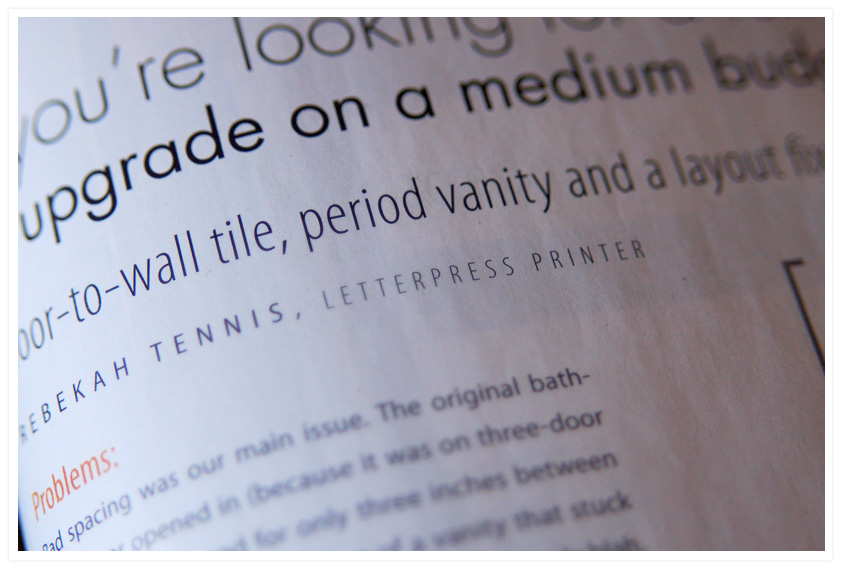 Rebekah Tennis, Letterpress Printer. Sometimes seeing something in print like that really brings it home. We print on old letterpresses. Pinch me now. How fun is that?
I will note that I was pretty impressed with the magazine overall, which had a bit of a DIY/This Old House meets the now defunct Cottage Living (RIP) feel to it. The photos, articles and tips were great.
You can pick up the magazine at Lowes, Barnes and Noble, Borders, Target, Walmart, CVS and Hudson News (airport reading anyone?) and at select grocery and drugstores. Our issue will be out until the beginning of September.