It's this little guy's first birthday today…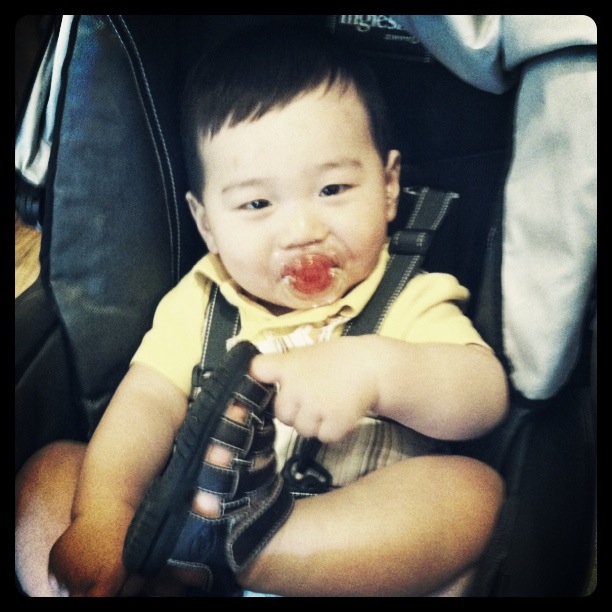 …And we are headed up to the cabin to celebrate as a family. We're going to pretend it's the first weekend of summer, although the snow level will be 5500 feet (brr!) and Matt will be darting back and forth from the ranch. I don't care if it's warm or cold! Getting away sounds delightful. I am going to do… absolutely as little as possible (besides rake pine needles).
It's hard to comprehend that we have already gotten to share one quarter of Lance Parker's sweet little life (we brought him home at nine months). Let me just say, he is sunny, happy-go-lucky, and all-baby, all the time. We plan to bring his dol-bok outfit up to the cabin and have Korean food and a little smash cake. If the light is good for photographs I'll give you a recap next week!
Meantime, I hear him chattering in his crib, so I better go soon, but I thought I'd share with you some of the awesome fun online press we've been getting after the National Stationery Show…
I may have missed some, but not bad, right? The stationery world is pretty much awesome! Thanks and happy weekend, folks!