As we head into the weekend (I'm working, but still, yay!) I thought I'd share with you a little arts and crafts project Cameron and I did yesterday: good, old-fashioned egg decoration.
We started out with some beautiful, farm fresh eggs…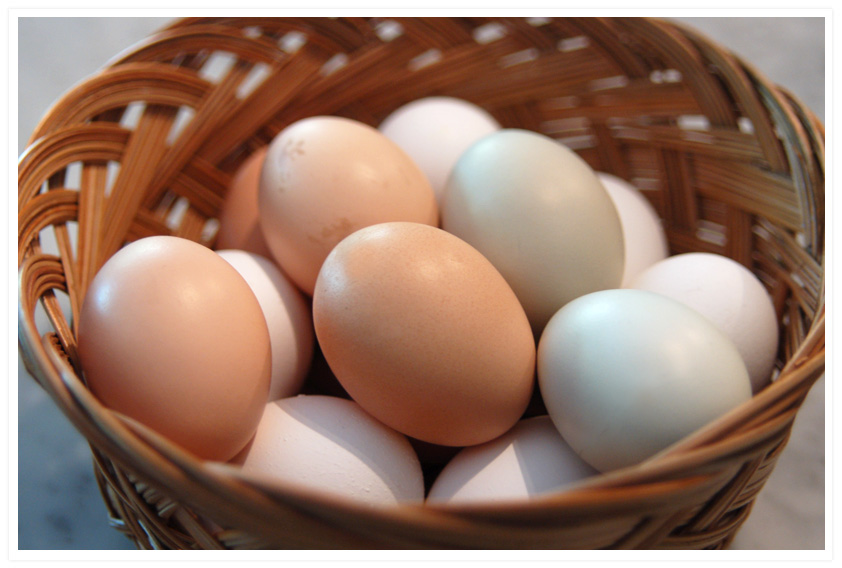 …that are almost too pretty to decorate. Aren't those natural colors lovely? We buy our eggs from a friend who has a great little coop, and I ooh and ahh over each basket we receive.
But nonetheless, we were determined to dye and decorate!! We just went the old fashioned way: hard-boiled the eggs, then soaked them in food coloring and vinegar water. Super easy.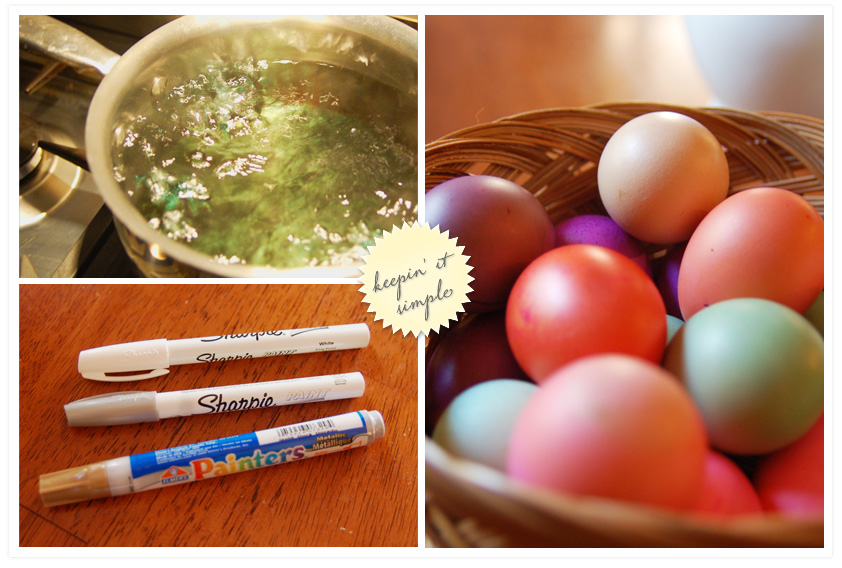 You can vary your colors by varying the amount of time the eggs spend in the pot.
In no time flat we had a basket of these…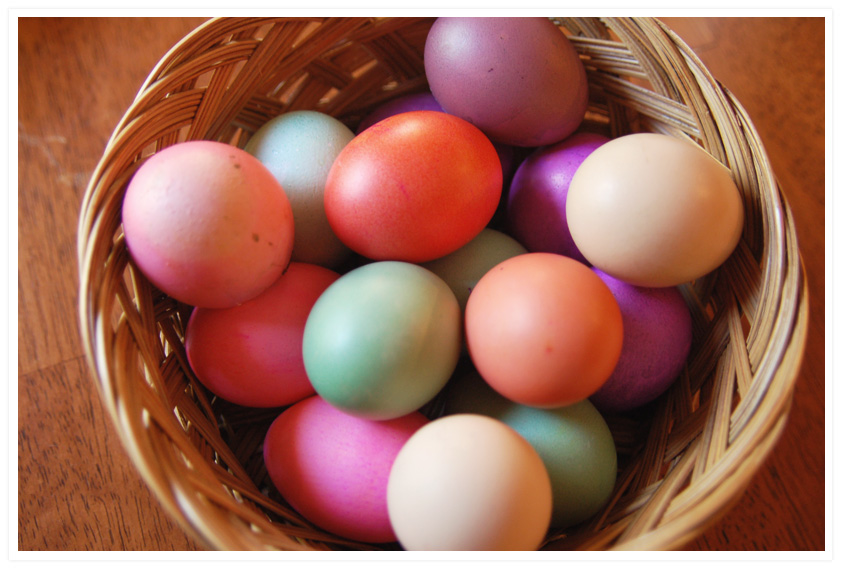 …at which point Cameron lost interest and left me to my own marker devices.
I used a couple of paint pens (white and metallic) that we had lying around, and basically just doodled…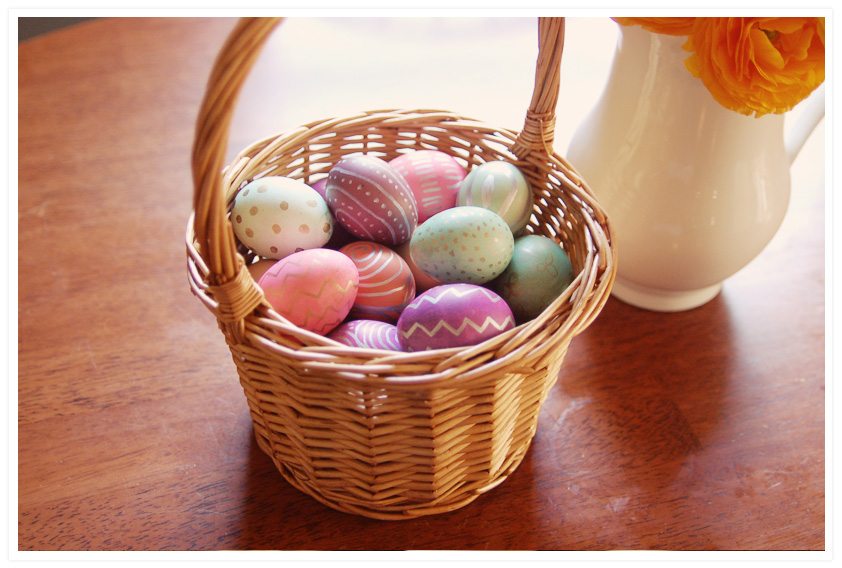 There you have it. A couple close-ups: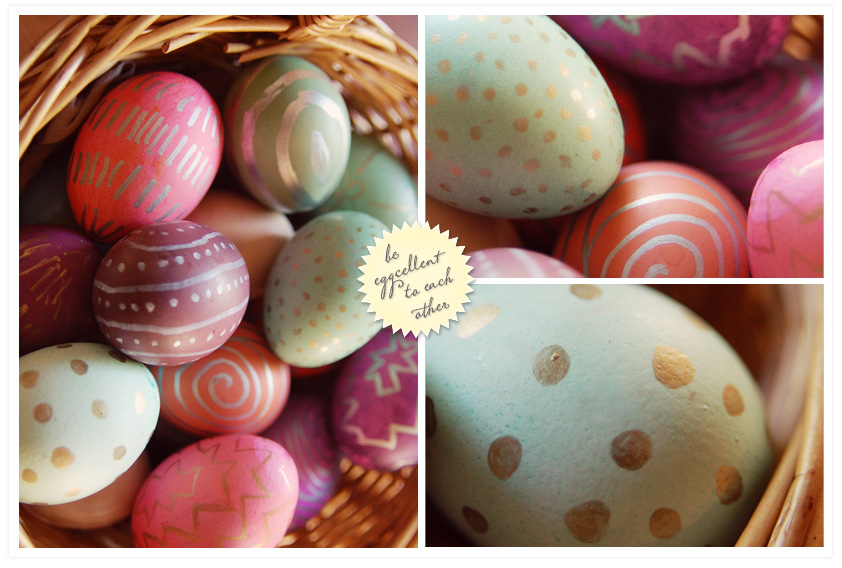 Not rocket science – just good old plain fun!
Have a wonderful weekend. In the words of the most honorable Bill and Ted: "be eggcellent to each other." No, wait, maybe that's not eggzactly what they said. Oy. I better stop before I hurt myself.
We will be working, hoping for sunshine, and spending Sunday celebrating the real meaning of Easter.