The presses are chugging away over here, but I had to stop and take a moment to tell you about a fun little thing. Our tractor birthday invites (remember them from here, and the birthday party that inspired them) are a finalist in the 2010-11 Louie Awards. What are the Louies, you say? I'd like to think of them as the oscars of the greeting card industry… and we're mighty pleased that with over 950 entries, we made it to the finals! Yay for letterpress and yay for tractors!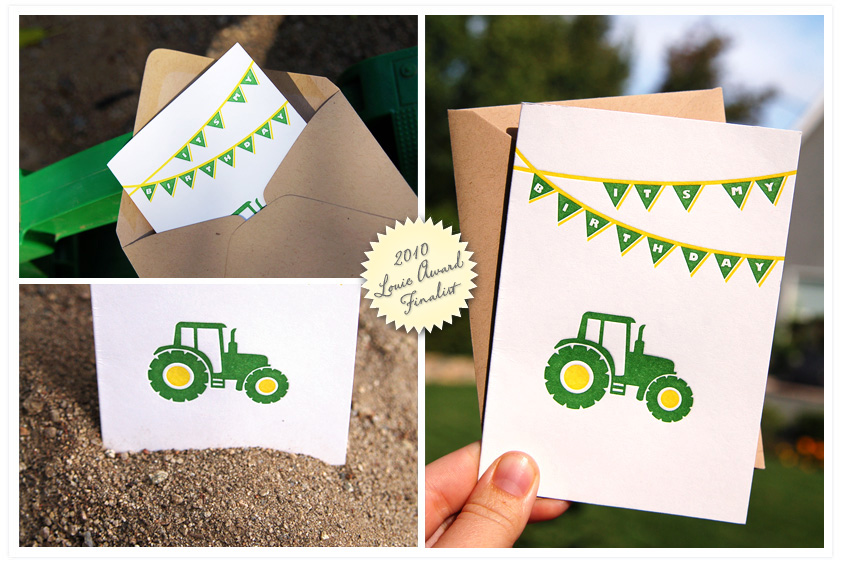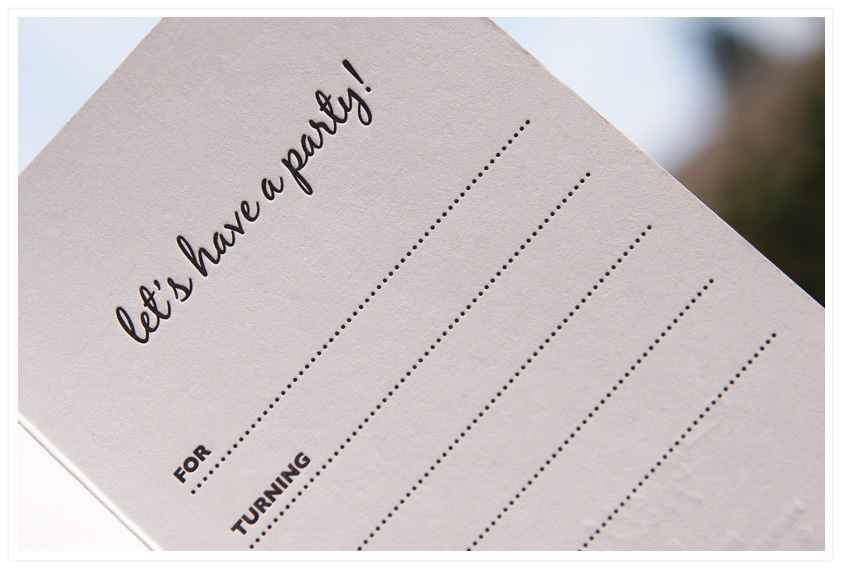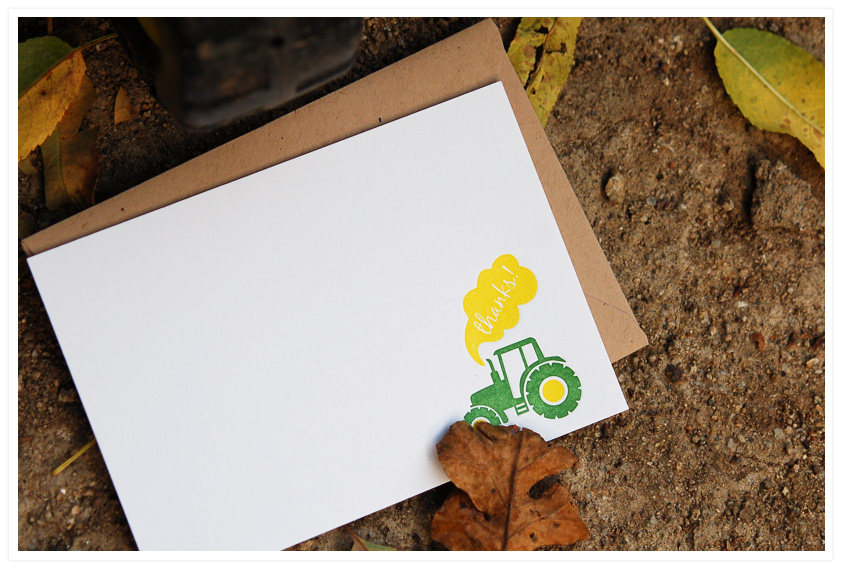 Will we win the over $2.50 invitation category for the Louies? We have to wait until May and the stationery show to find out. Here's hoping!
In celebration of that, we're offering the tractor invite/thank you sets  in our etsy store with a 10% discount – just use the code TRACTORTRACTOR at checkout.
Enjoy and thanks!