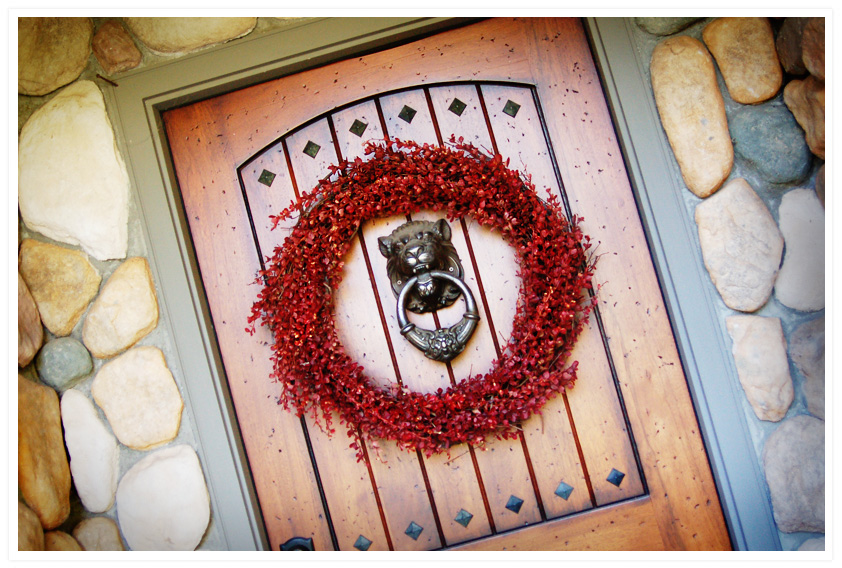 If you remember last year's leaftacular wreath, you know that a) I like things that are real and not artificial, and b) I like things that are simple (*ahem* easy). This year's wreath is no exception!
I started with things I had in my yard – our maple tree hasn't really shed very many leaves yet, as it's been so warm, so I had to look elsewhere.  One makes do with what one has.
We do have these two bushes that flank our driveway, and the new growth on them each year is flame red and beautiful. They also may be the most prickly bushes on the planet. And I have no idea what they are – any botany geeks geniuses out there who can identify them?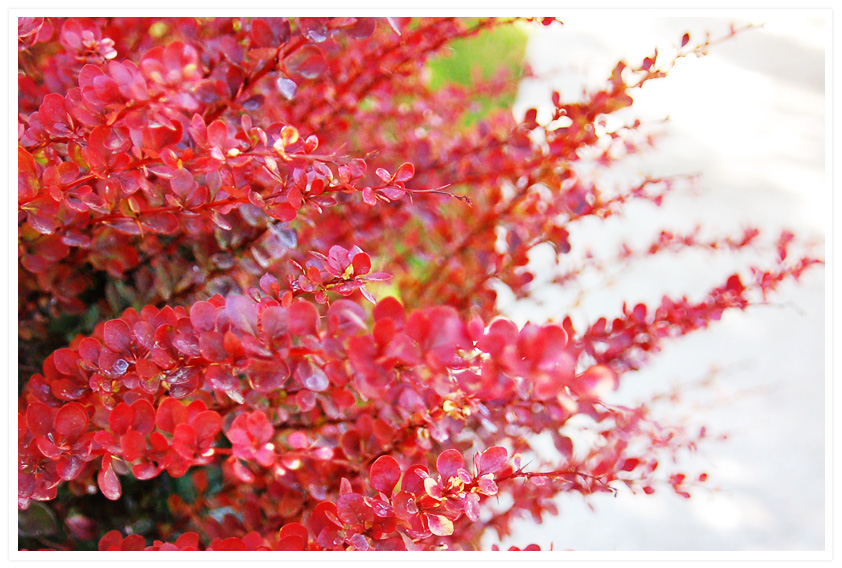 Behold the bush.
I grabbed my trusty outdoor shears (and I should have grabbed gloves too, ouch):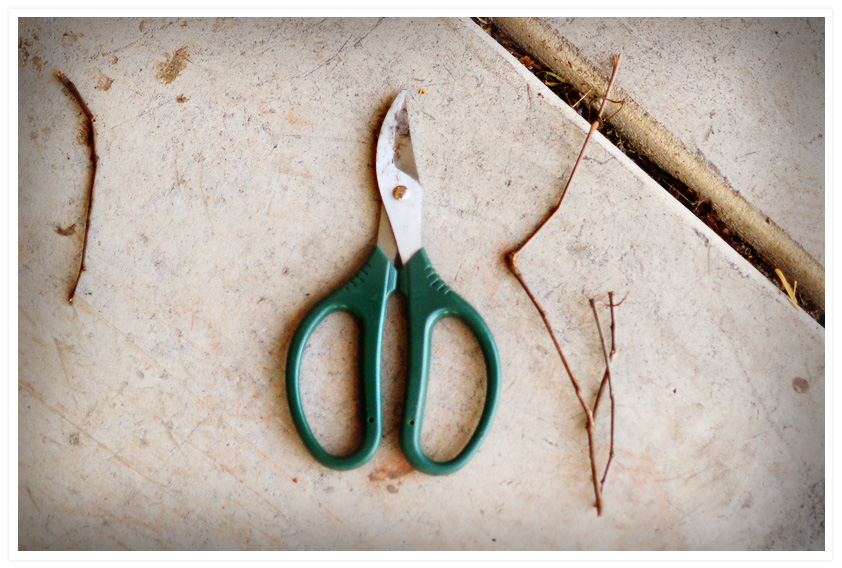 And I made a pile of clippings (the bushes were getting their fall trim and shape anyway later that week):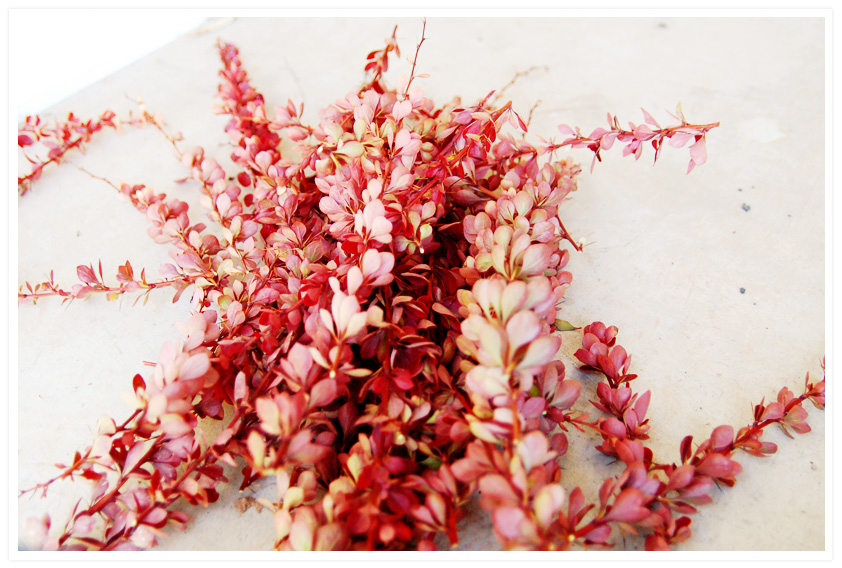 And then I inserted them into my grapevine wreath form: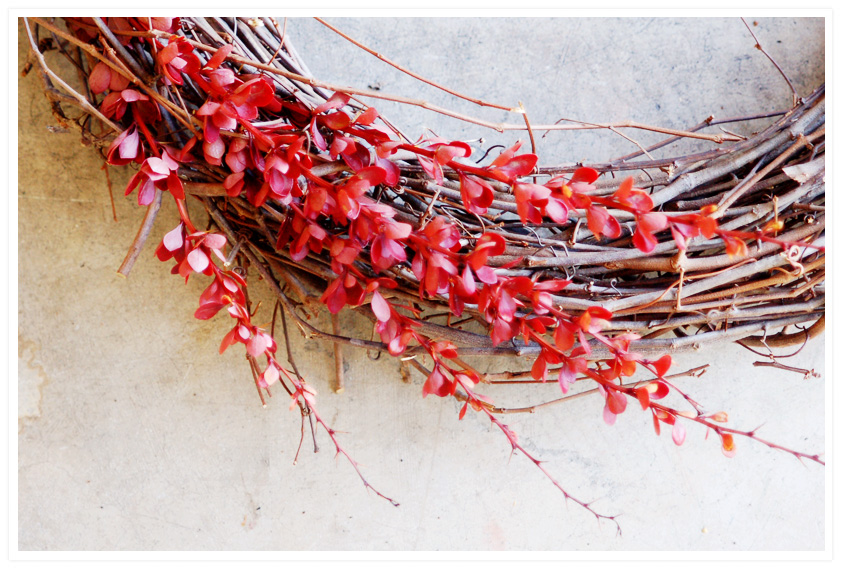 I didn't need wire or tape or foam because they just magically stayed put. How's that for easy?
I made sure all the branches went in the same direction: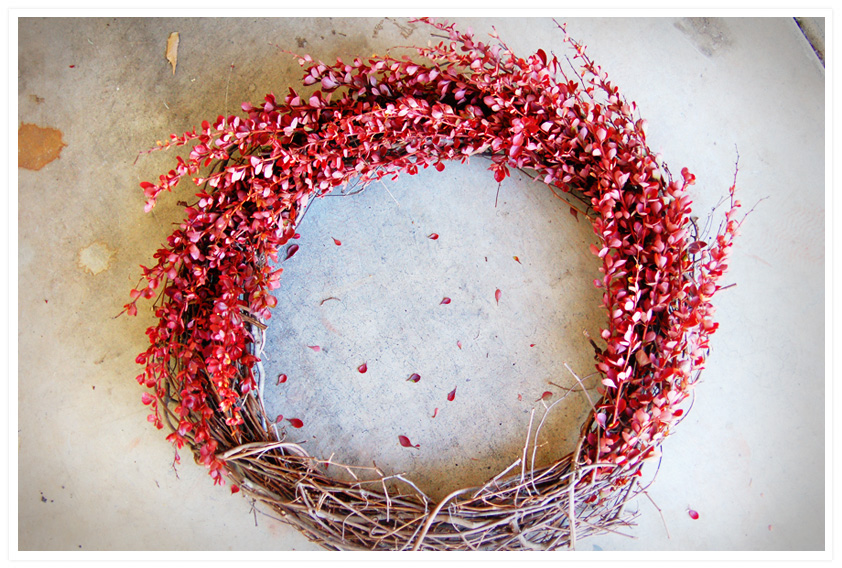 And that the fullness was what I wanted. Isn't the red so pretty…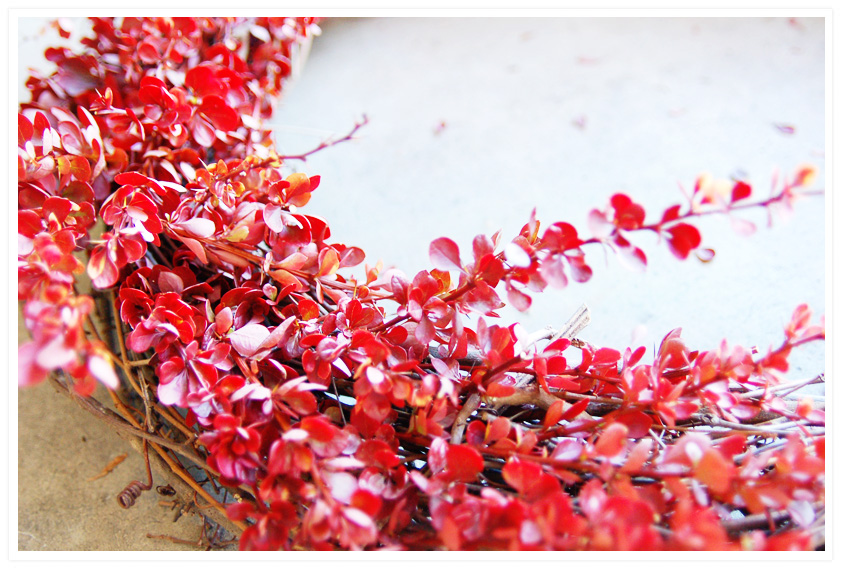 And then, just as soon as I started (well, 15 short minutes later, actually) I was done…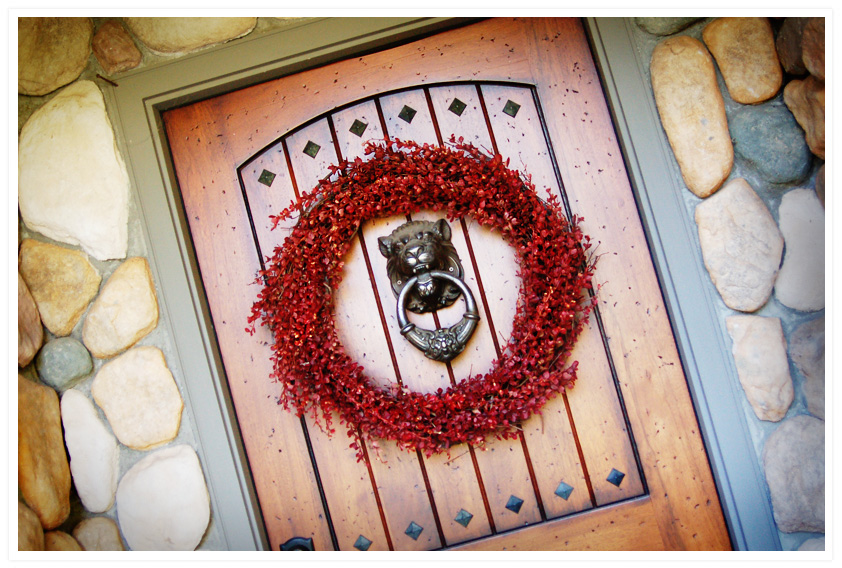 It was pretty and simple and I liked it. Not a fall masterpiece, for sure, but easy and hopefully elegant.
In the interest of full disclosure (lest you all run out and trim your unidentified prickly flame red bushes as well), this is how it looked  about a week later: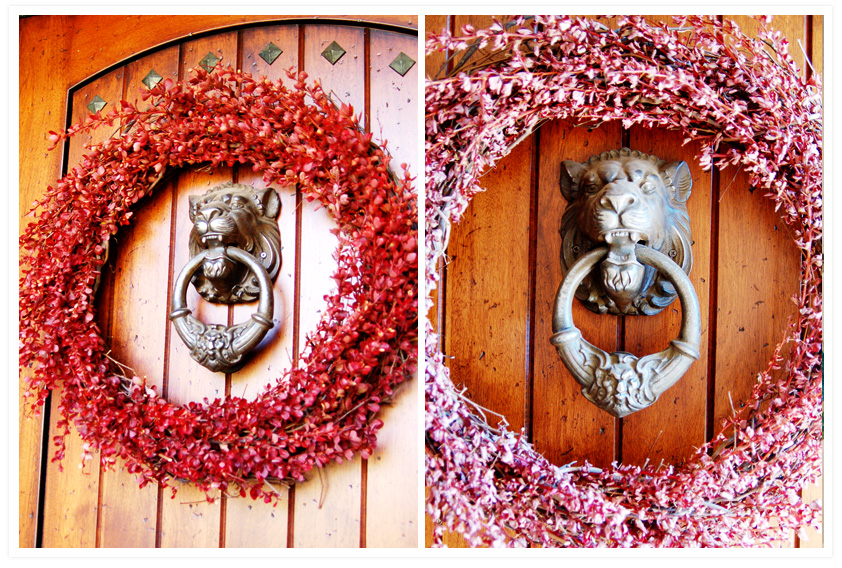 The one on the right, that is.  I still like it, it actually looks prettier from far away, and very natural, but it's not as fresh and flame red as it was originally. Ah, well, lesson learned. Maybe my preserve-a-leaf spray would have helped.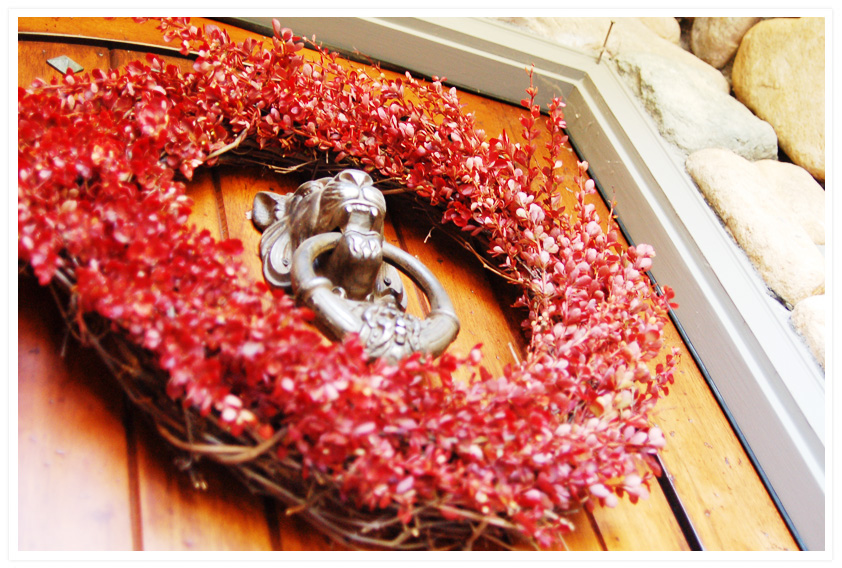 There's our 2010 fall wreath! Have you done a fall diy/craft this year?