It's October 11th… but brace yourselves for some Christmas, dear readers!
I wanted to start sharing with you our new holiday line(s), and since we've already had quite a few inquiries and some sales (more than we sold all last November, in fact), even though I'm not ready for Christmas, you all must be. My goodness, how organized can you get, placing a holiday card order before Halloween? =)
But, if you can stand it, I can… although I refuse to decorate my house for Christmas until the week after Thanksgiving. Some things must remain sacred.
The series I'm going to show you today is inspired by all of the silhouettes you've been seeing everywhere for the past couple years – this is a fun, not-so-serious take on that trend, in the form of petite little cards with witty lines and bright colors. In fact, there is one for every holiday!  Take a look…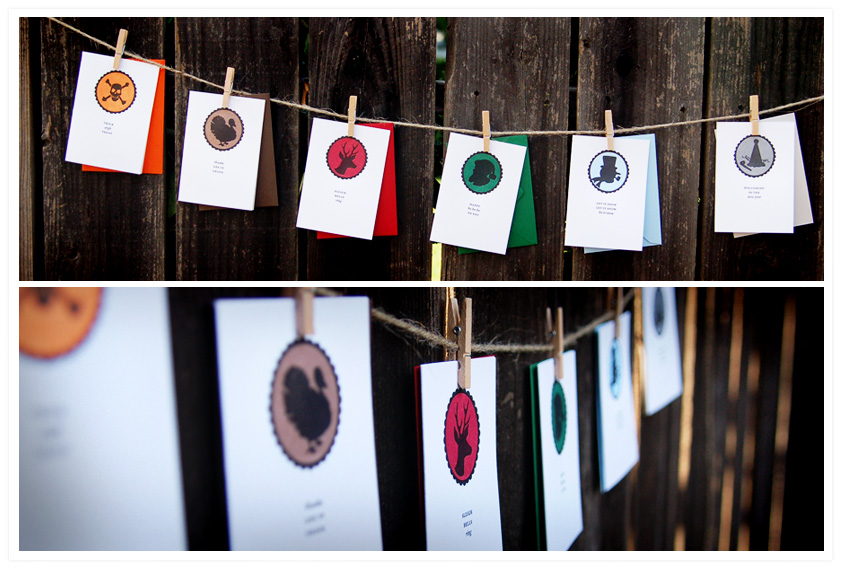 Aren't they just as cute as buttons? And they're small little things too… 3.5″ x 5″ size – perfect for the short little note.  Just for reference, those are mini clothespins holding them up.
Here is Halloween and Thanksgiving: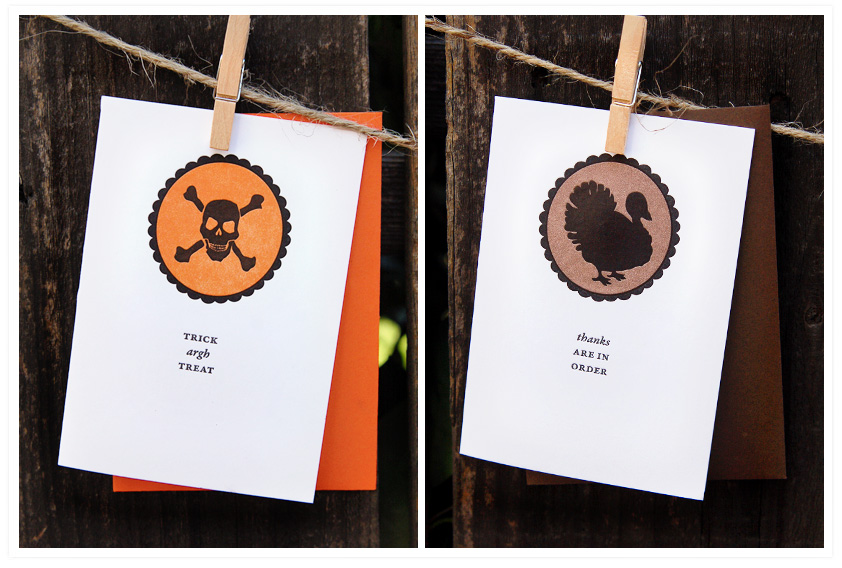 And a couple of Christmas: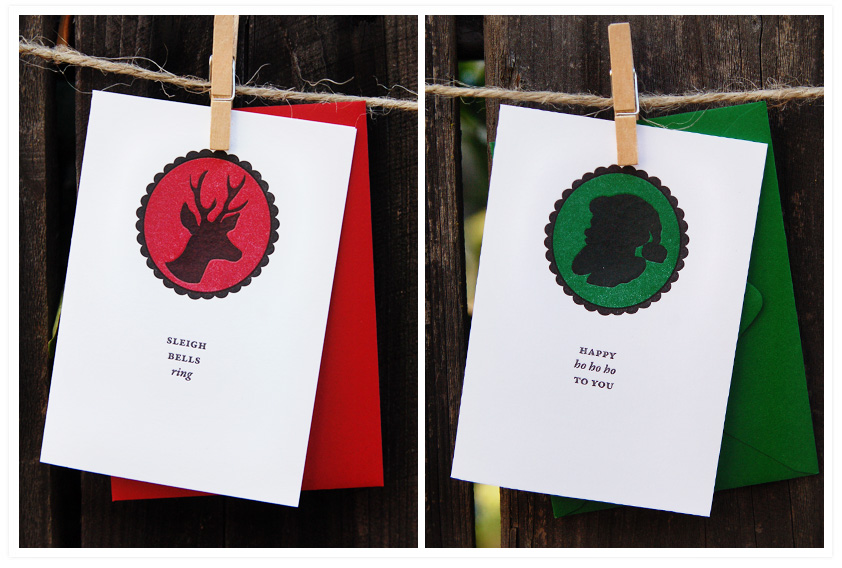 And of course New Year's: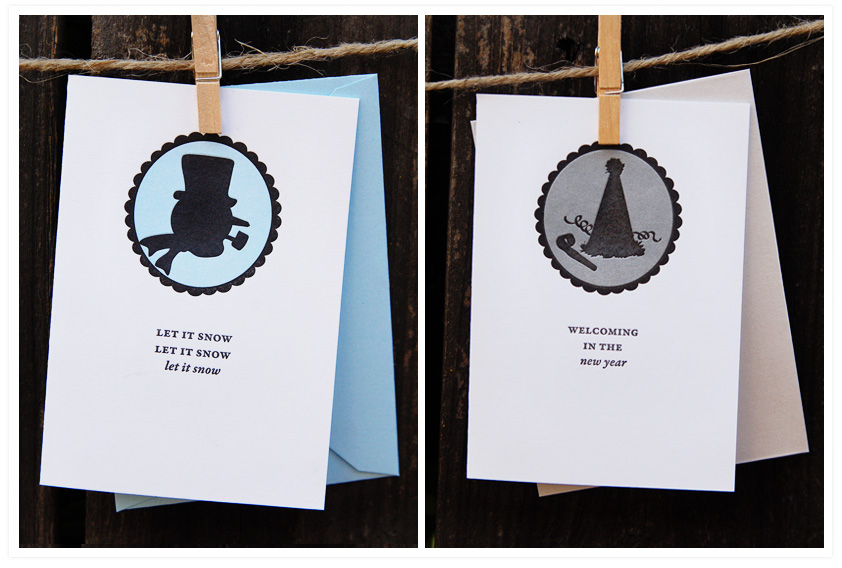 The New Year card is printed in a shiny metallic silver.  Both the Halloween and the New Year cards also come as invitations… here's a peek at the inside: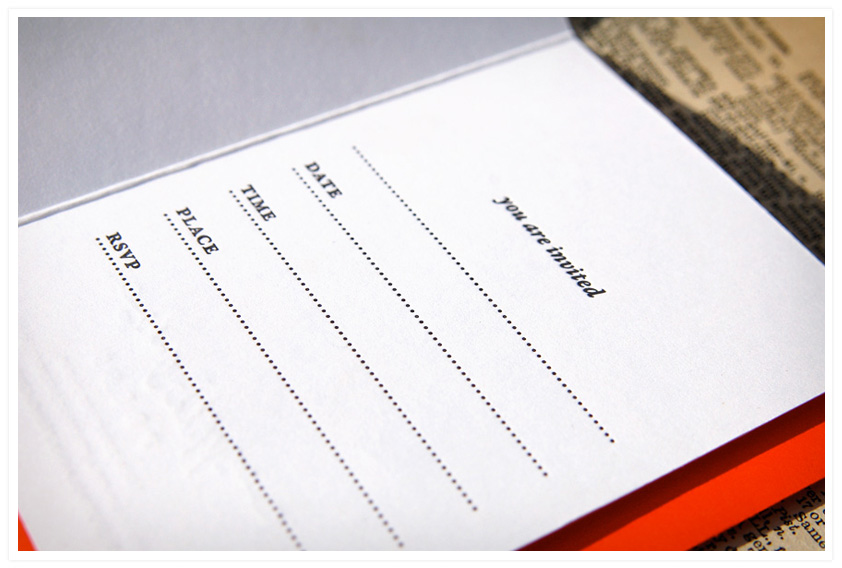 Perfect for your little holiday gathering.
And just for the heck of it… a few more cute photos of the two fall cards…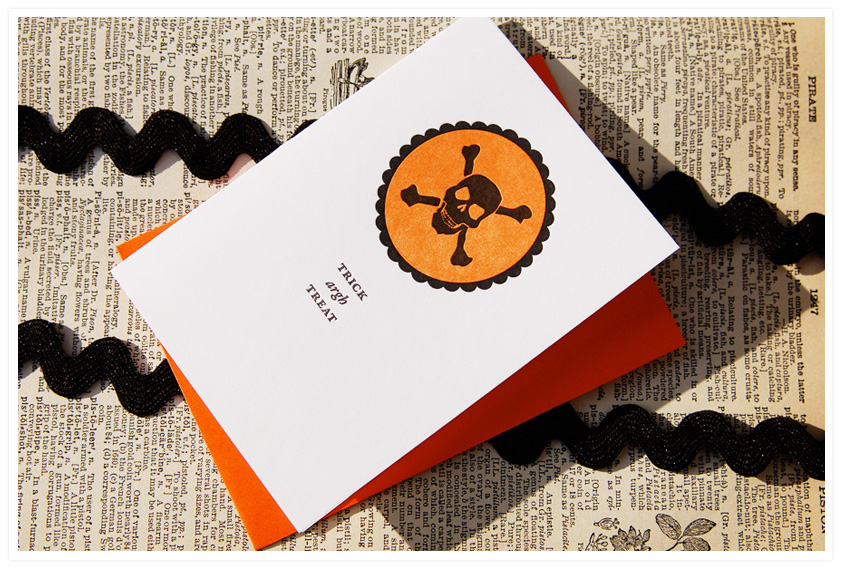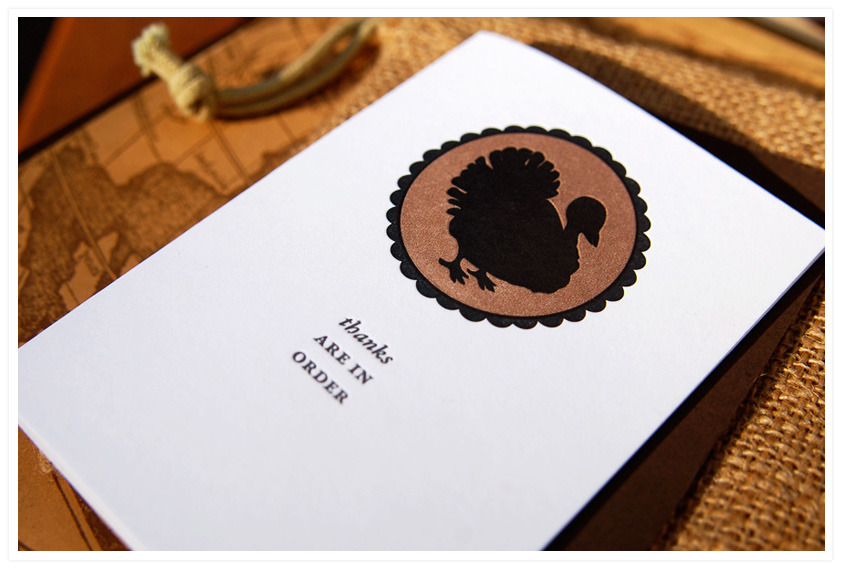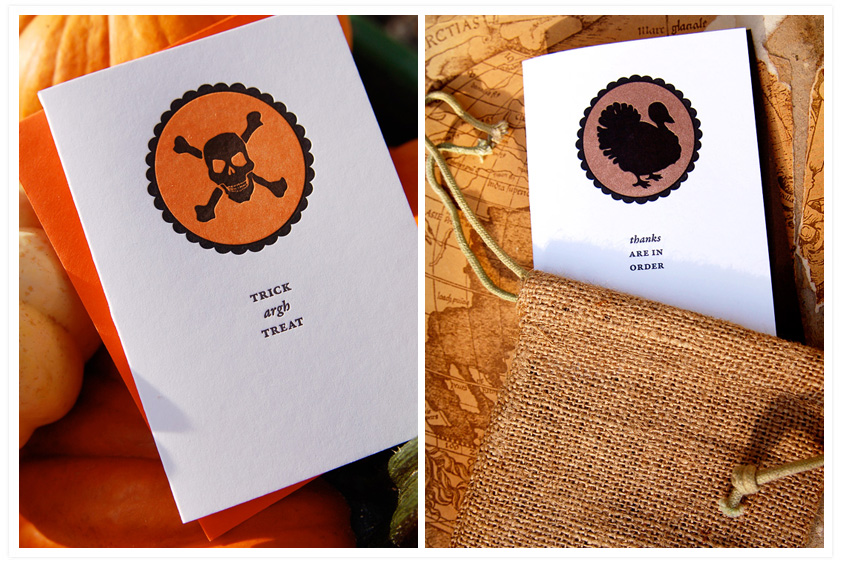 Available at here in our etsy store and at select retail stores.
We've got more cards coming up later this week!