Okay, enough cheesy flea quotes. Cameron loves that song though, almost as much as Matt does.
We left the first Alameda flea market post yesterday with you dangling at lunch time. Back in the game now, you won't want to miss the junk (i.e. rubbish, odds and ends, jumble, unwanted goods, castoffs, general) that can be found as well!  I guess some folks must love their tchotchkes, but seriously, how does some of this stuff ever sell??
Need a troll doll or two?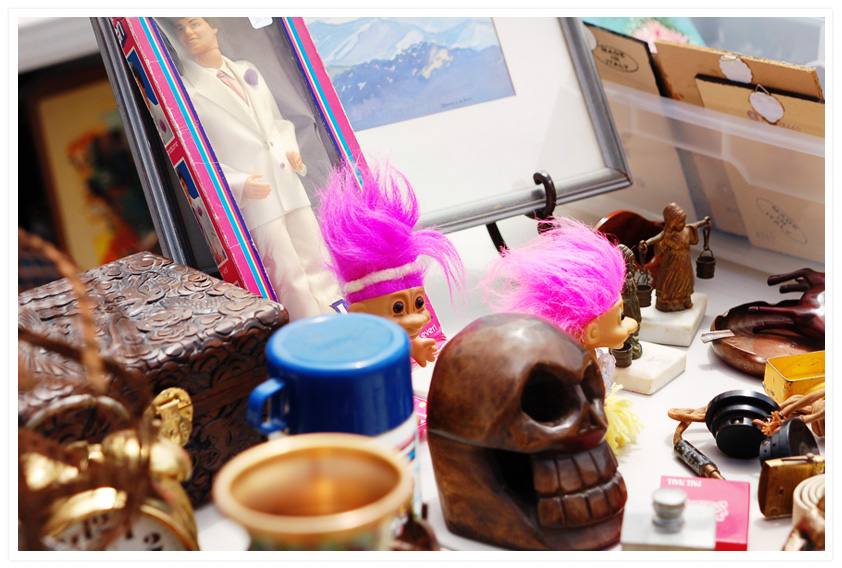 Maybe a white-suited Ken doll, guaranteed to be 20 years old (flea market rules!)?
Or a velvet painting?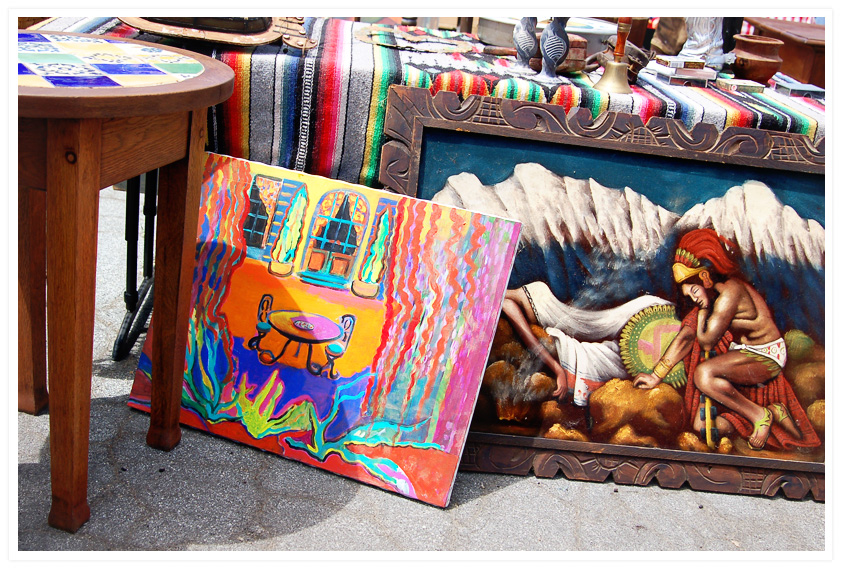 I am especially perplexed but the shoulder bone/chest/back of the warrior on the right.  Something's happening there that just isn't pretty. Is he Roman? Native American? Where can I get a pair of those undies?
Okay enough picking on innocents.  There were many things I wanted to take home…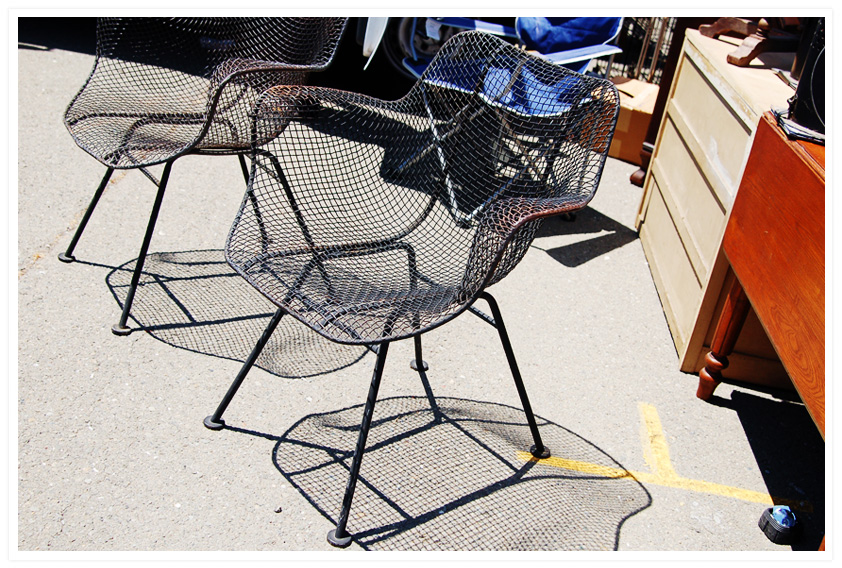 Like these chairs. But we already have studio chairs. Aren't they perfect though? Don't you just love the shadow they cast?
Also, on my short mental shopping list was an end table for the studio. I was taken by this little brass rope beauty…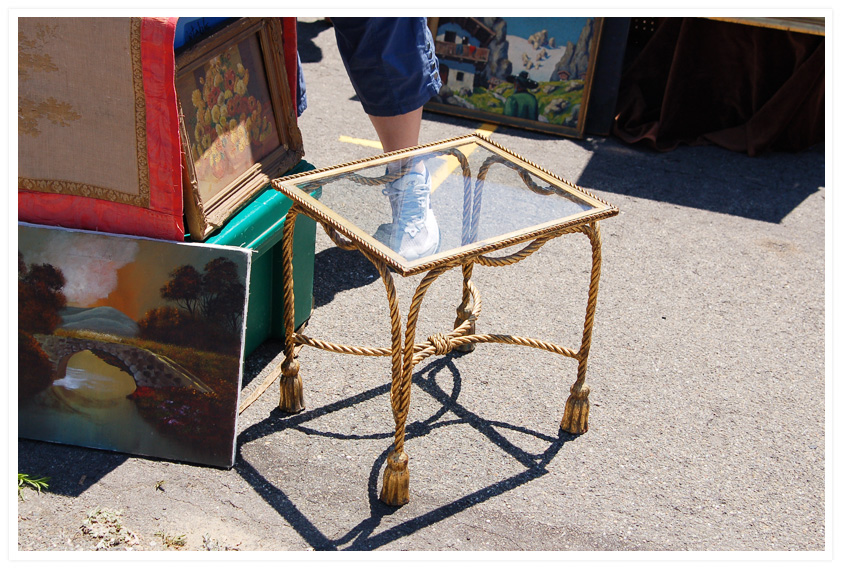 It doesn't take itself too seriously. I mean, with tassels for feet, you really can't. But Matt ixnayed the idea, I think the gilt/regency concept was a little "out there" for him. Ah well.
If you liked the little stool in our master bathroom, you could bring home this cute little thing and give it some love and attention…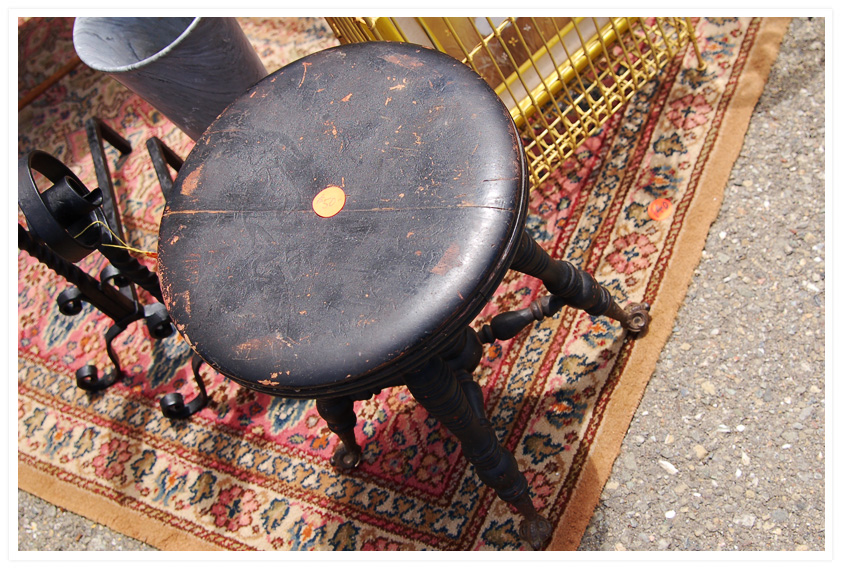 Love the feet.
I really fancied this vintage circus poster, but didn't have a place in mind to put it. I kinda regret not getting this one. Isn't it colorful?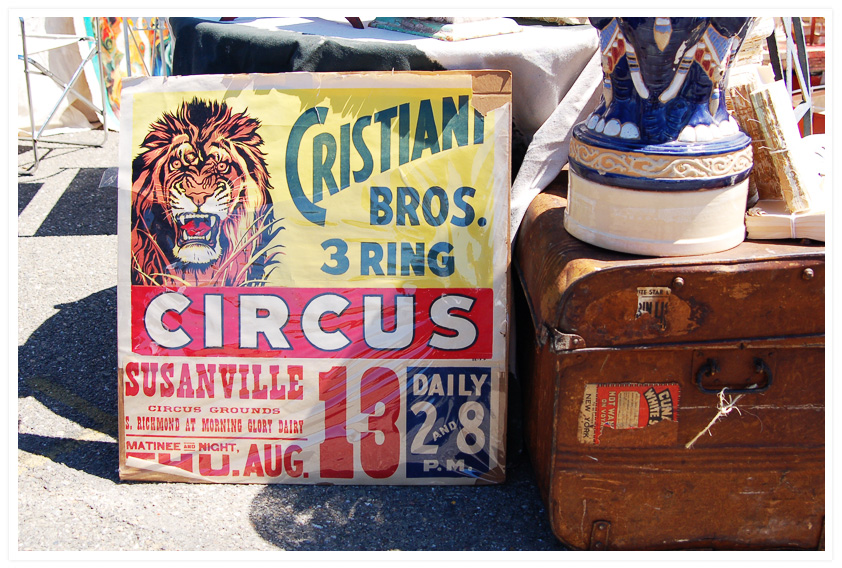 And I was strangely attracted to this lamp base…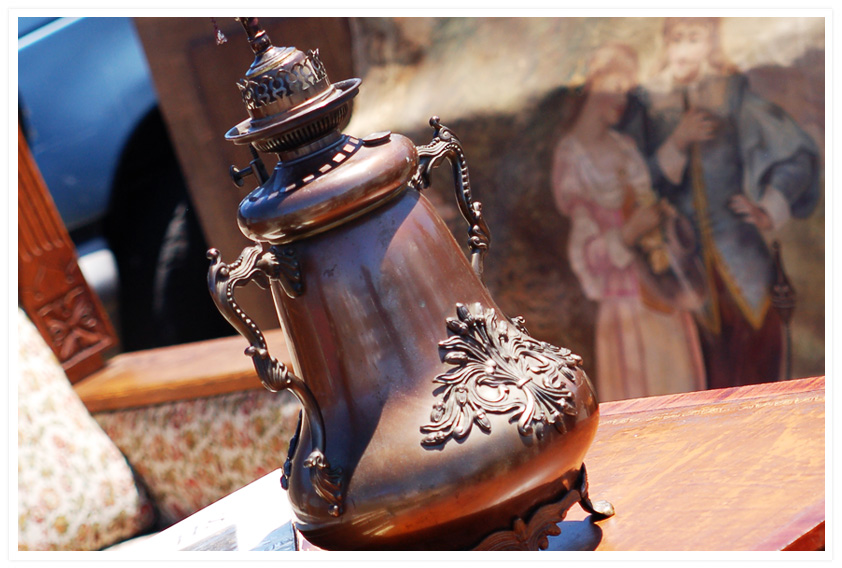 …but not enough to be brave and buy it.
This next item here, I like to think of as "clever product placement":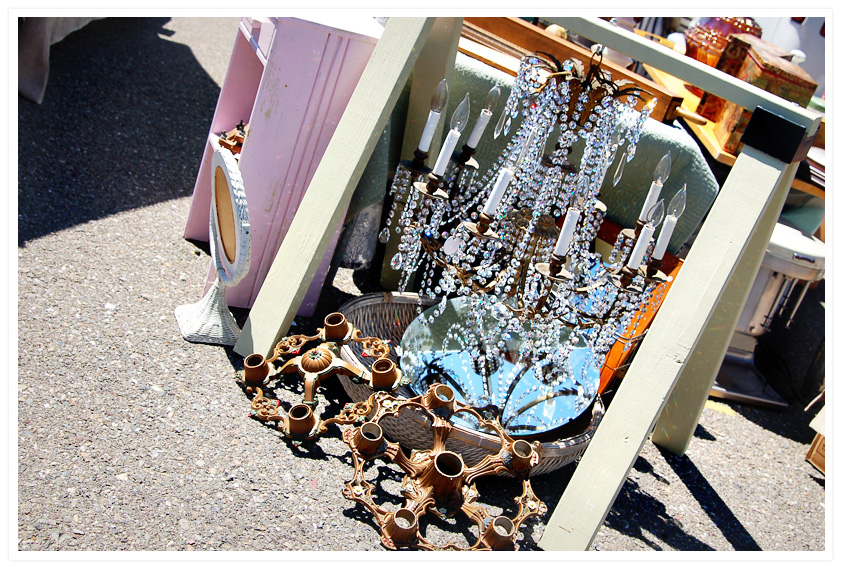 See those mirrors (below the chandy and to the left)? When the sun was out, this thing sparkled like a million bucks! Very clever indeed. There were lots of chandeliers at the flea.
Okay, let's wrap things up!
Random pictures…
Folks leaving the Alameda Flea…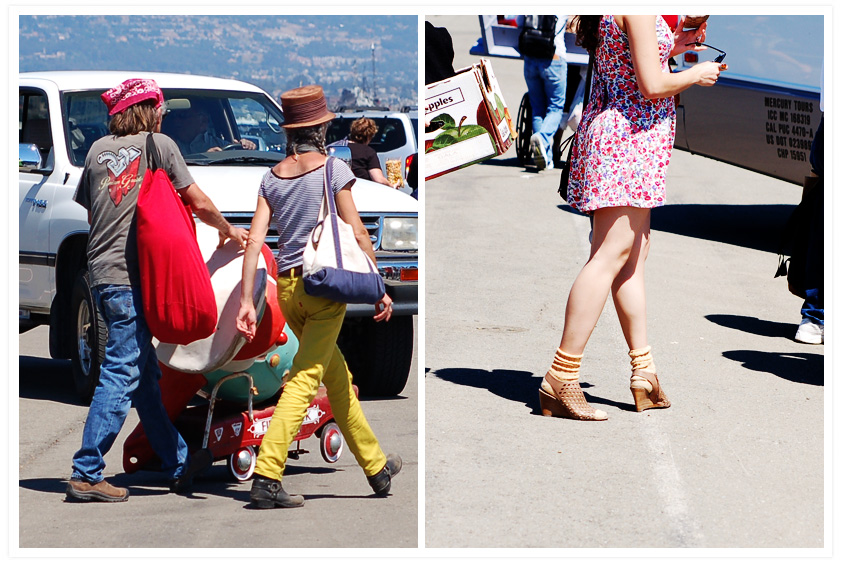 …on a personal note, I shudder at the "socks and heels" trend that's floating around nowadays. Does that just seem wrong, to anyone else?
Oh, but what did I buy??  I almost forgot! Well, the truth is, I nearly didn't buy anything. I think I was too overwhelmed by being there and couldn't get into shopping mode very easily. And the right side table never showed its face. But that's the thrill of the hunt, right? Sometimes you walk away empty-handed.
I did get this old milk can…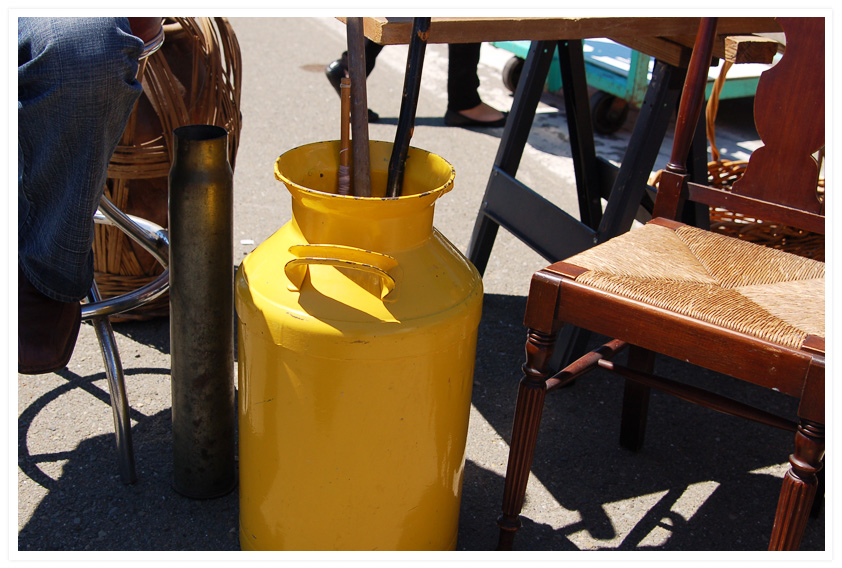 …which I'm planning to put by the huge leaner mirror in our bedroom.
And, I bought these two delightful twisty old candlesticks…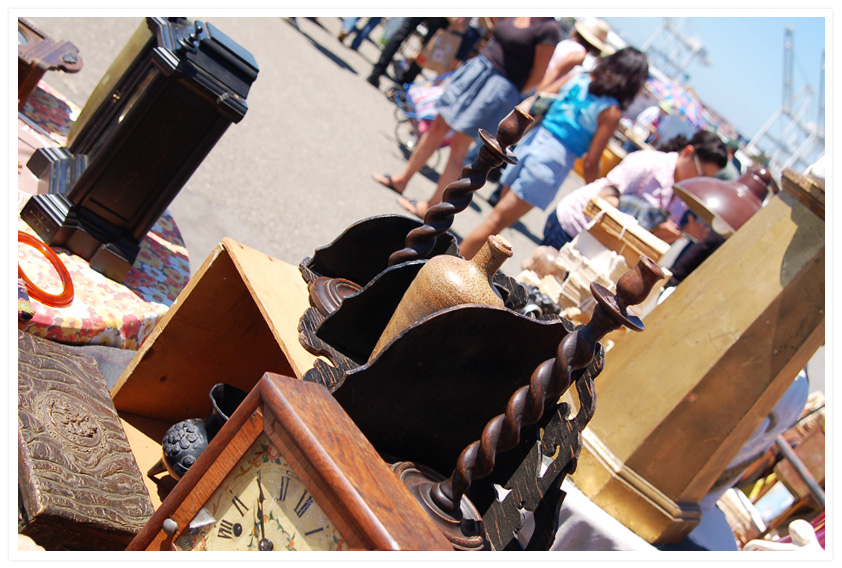 Love 'em.
Well, I think that's the whole shebang! Thanks for sticking with me, and I'd love to hear about your travels and flea market finds!  Happy weekend!