Where do letterpresses go to die?  Is there some misty, hidden elephant graveyard that swallows up the iron bones of the old beast presses, secreting them for all eternity?  Um, not really.  Most old presses get dumped in scrap metal yards, stirred together ingloriously with other pieces of sad forgotten things.
Unless… they are lucky enough to be rescued.  By you, by me, or by the fun operation I am going to share with you today: Hicks Brothers (Printing and Equipment).  We bought our beautiful Heidelberg Windmill last year from Hicks Brothers, and visited their shop back then, so I guess you can say this is kind of coming up from the "archives".  I just realized I never blogged about the trip, and it really was something.  If you like old presses, this is the post for you!!
Walter and Norman (the brothers) own and operate the place, and sold us our Windmill.  We drove down to San Francisco to see it, and Matt stayed a full day for a tutorial (although we know our Golding Jobber and our Chandler and Price Old Style pretty well, running a Heidelberg is a different thing altogether).  The brothers graciously included the lessons, one at their shop and later one at ours, and also moved the press for us. It was great working with them, and we are glad we bought our press from them (they had restored it) even though it did cost a little more than others on the market at the time.
Enough chit-chat.  Let's look at old metal, baby! Here is our press in the monstrous Hicks Brother's warehouse: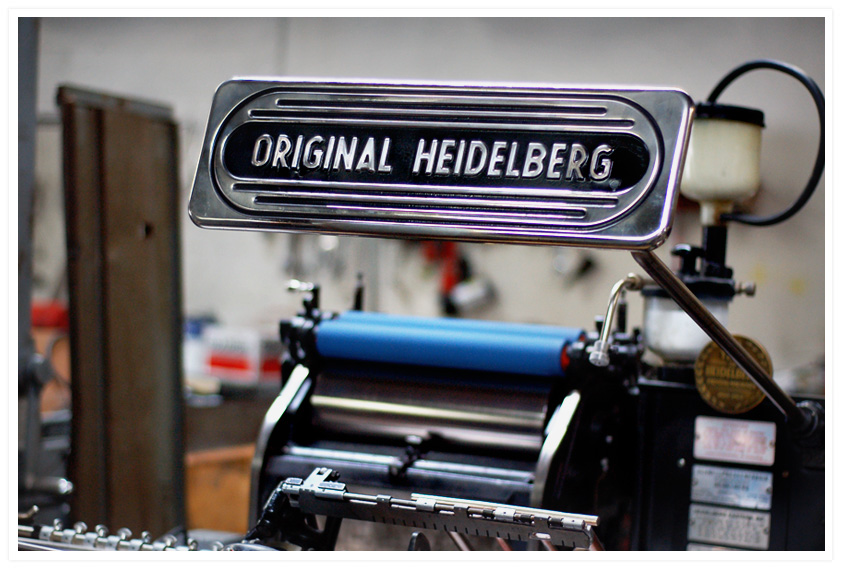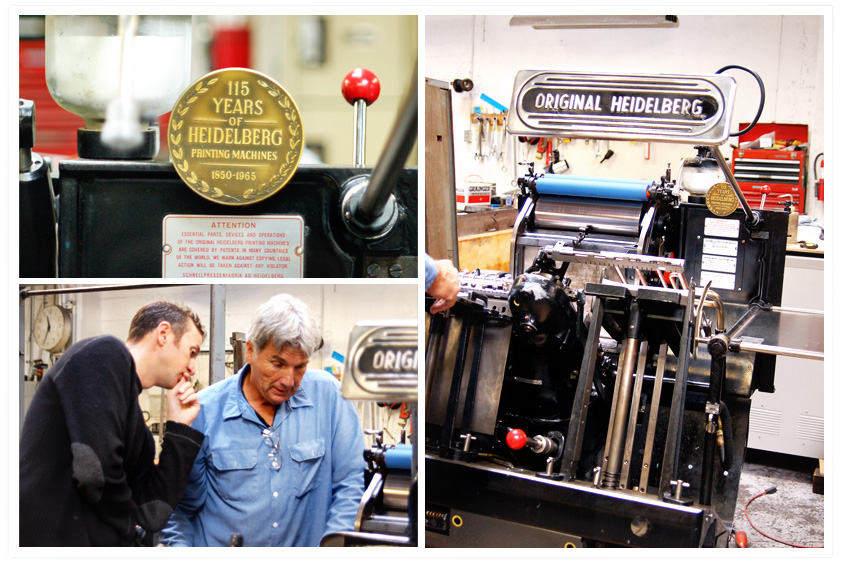 And while Walter showed Matt a thing or two about its operation, I wandered around the shop and took pictures.
There were presses to the left…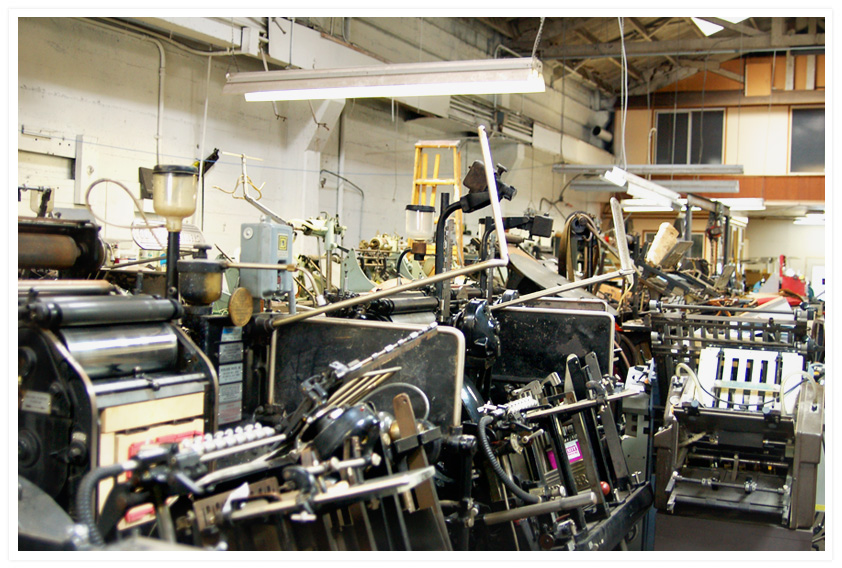 And presses to the right…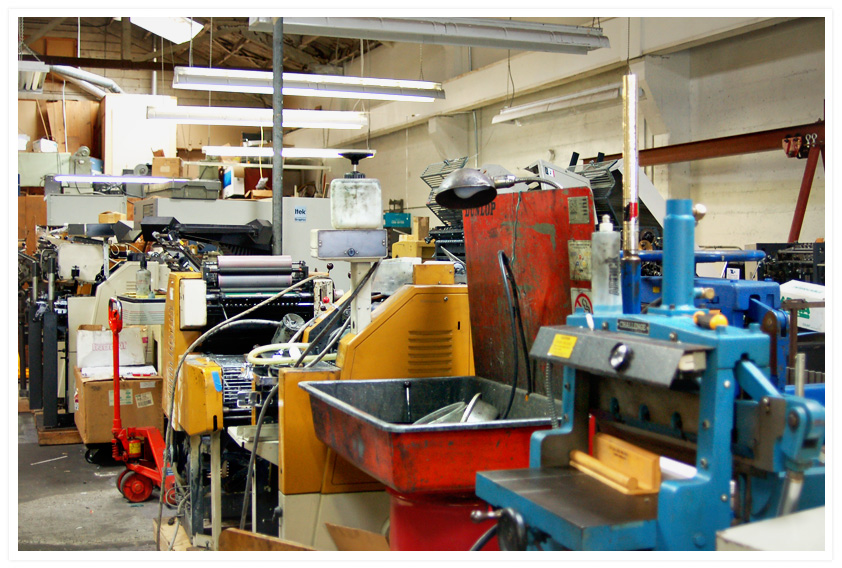 Plus paper cutters, wash-up sinks, you name it, if it was old printing equipment, it was probably here.
What kind of letterpress were you looking for?  A proof press?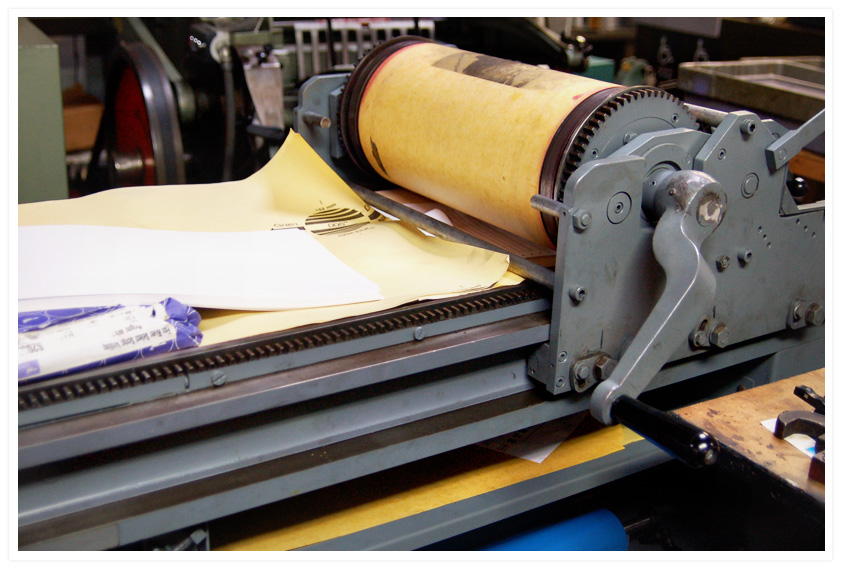 A H-U-G-E platen press?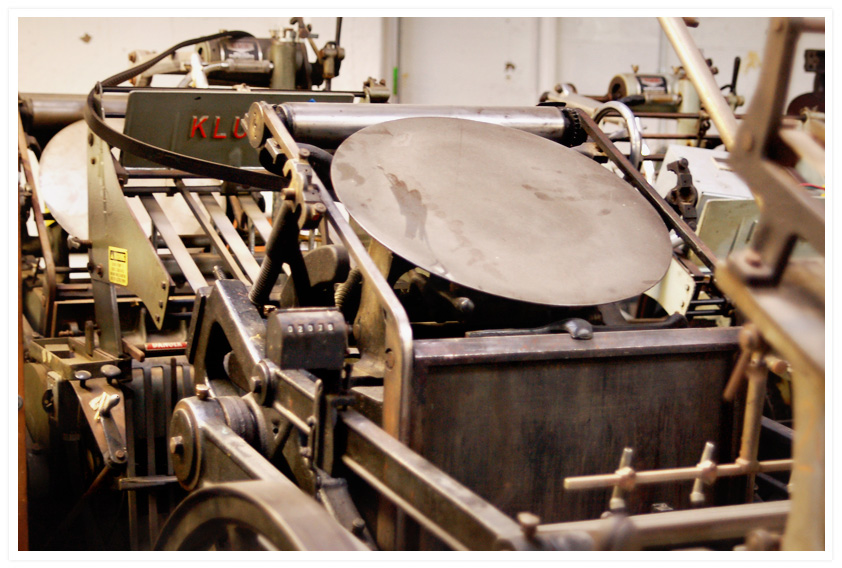 Or an even H-U-G-E-R (not a word, I know) book press (below, left)?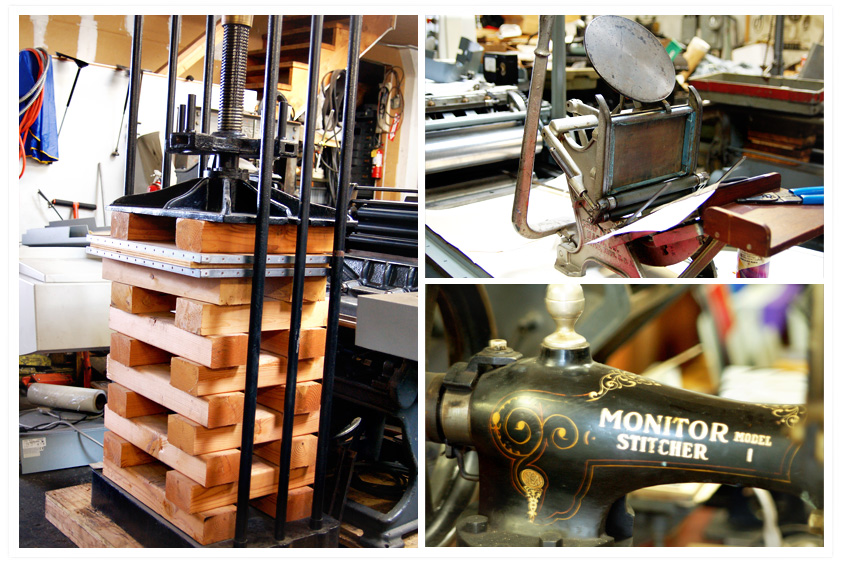 Maybe a tabletop press or antique book stitcher?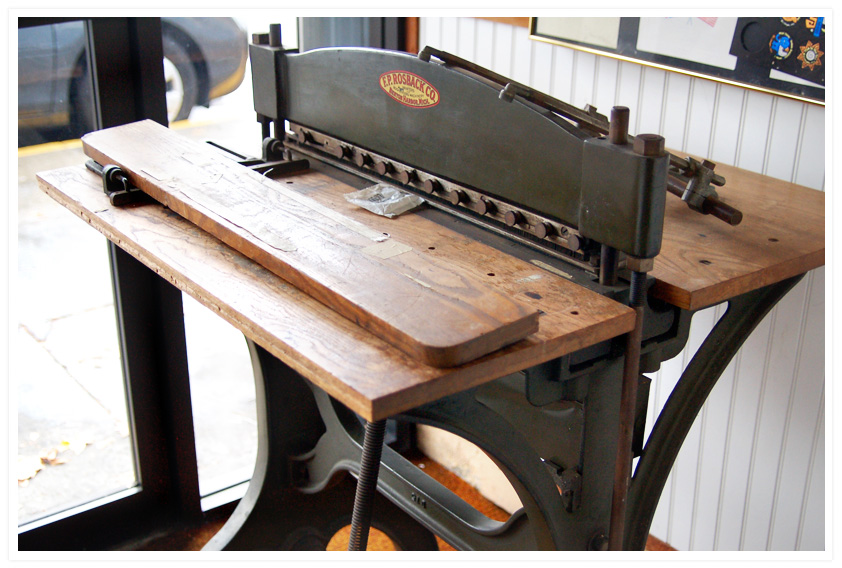 Or a glorious Rosback perforator? (yes, I am something of a geek, I know).
They had furniture…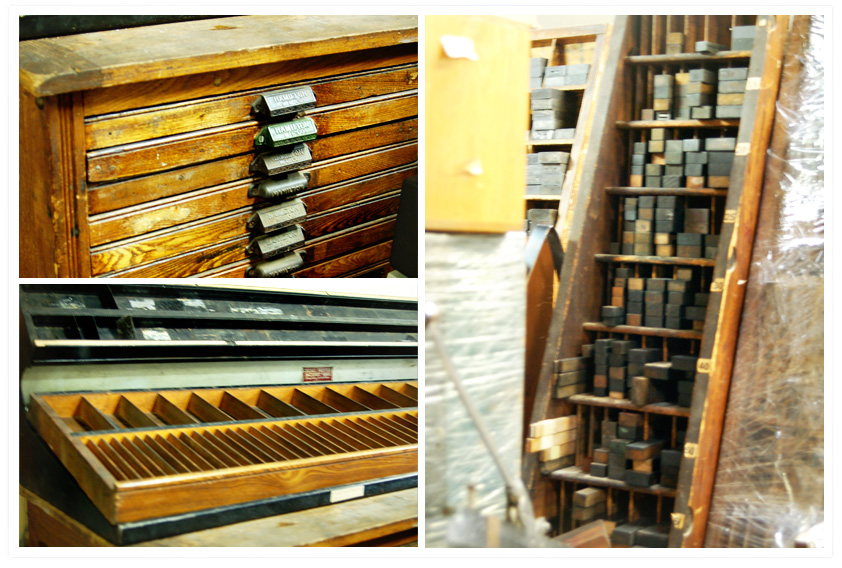 …both the cabinet and the letterpress kind.
A lot of the presses still had their last job locked up in their chase…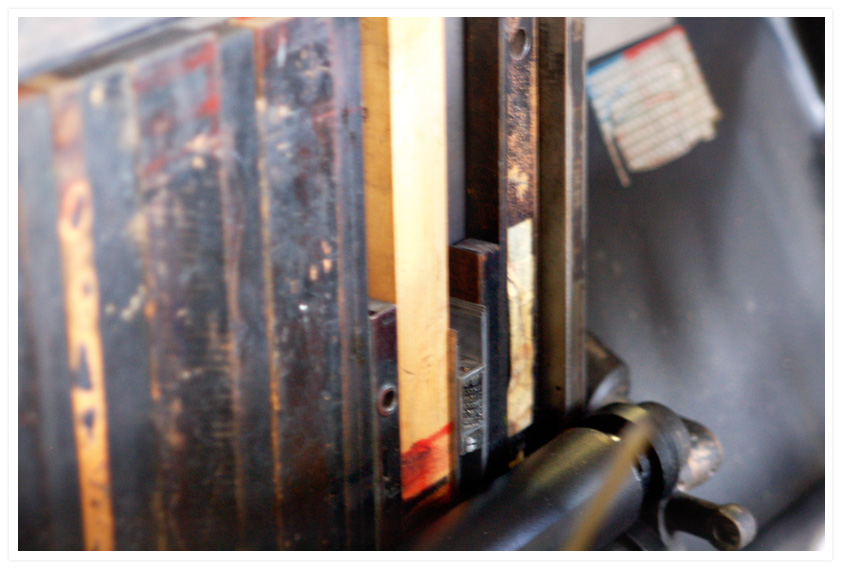 This press must have been used for numbering, most recently.  I'd never seen how one of those devices worked before.  Kind of ingenious, really.  But a very mundane task for a fabulous old press, I must say.
All in all, it was an incredible experience prowling through their warehouse and looking at riglets, type, presses, all kinds of good things.  Hope you enjoyed the tour!  I'll leave you with this final question…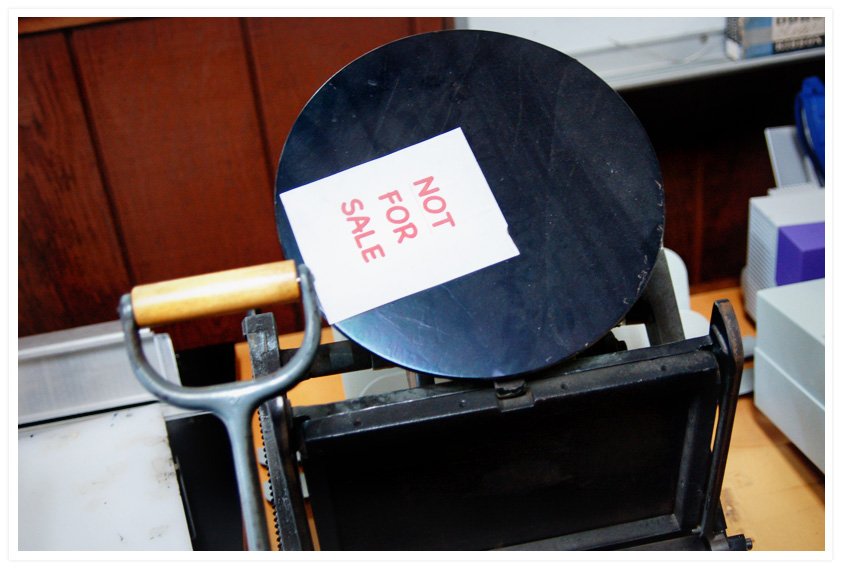 With all of the old type available to the Brothers Hicks, why would they use a Comic Sans look-alike for your shop signs?!? 😉