Hey folks!  A leeetle behind here on blogging (you can say that again!).  So behind, in fact, that our guest post revealing our remodeled master bedroom went live on Brooklyn Limestone on Monday and I didn't even make it on here to tell you all about it!! Argh. You'll just have to trust me that fun letterpress things have been happening at Wild Ink Press Studios (today was killer!!) and you're going to hear all about them soon.
Back to the master bedroom remodel reveal – well, I'm telling you now! The reveal is here! If you haven't seen it already, head on over there and check it out.  I promise to post the "before and after" on my blog soon too. 🙂  For now, here's the teaser pic from the bathroom leading in to the master…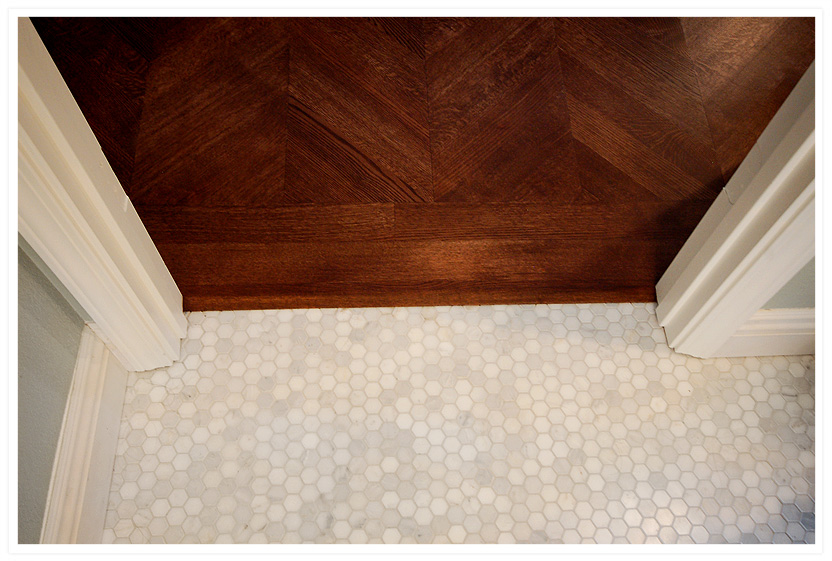 See the grand reveal here.