Once upon a time, I started blogging bits about our home decor and remodel.  I showed you a few rooms from our home:  the living room (in several seasons), the kitchen (and its remodel), the outside, and most recently, our guest and master bath remodels. But we do have other spaces I haven't shown you yet, namely the master bedroom (soon, soon!) *July 19 edit – you can see it here now*, the guest room (not likely soon) and the office (too messy), oh yeah, and Cam's nursery.
So I thought it would be fun to give you a little tour before he grows completely out of it and it's gone (he's two and a half, you know).  When we designed the nursery, we had no idea what we were having, so we kept it as neutral as possible.  No pink room, no blue room, and I didn't want green or yellow either.  We put together a room that was black and white!  And let me tell you, it's hard to find baby stuff in black and white.  If it weren't for my mom's incredible seamstress capabilities, this little black and white dream probably would never have come to be.
Enough talk.  Here's the nursery: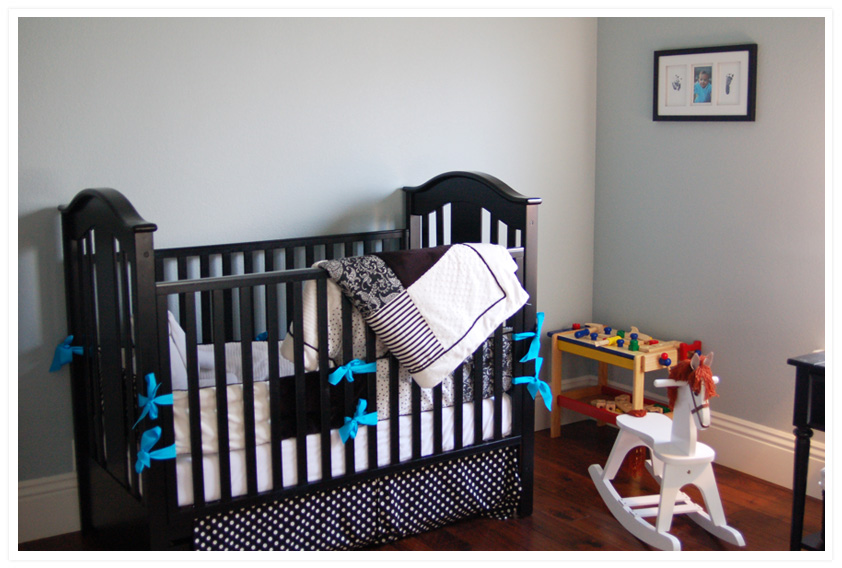 Isn't the bedding awesome?  Can you believe I just sent my mom fabric and she sewed it?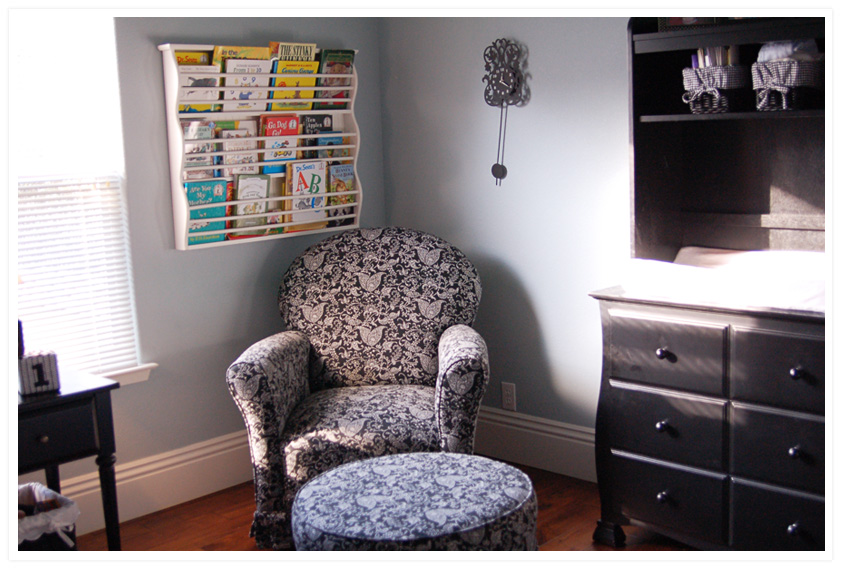 The custom glider was a present – very high quality, I love it and they make slipcovers for it, so it is very versatile.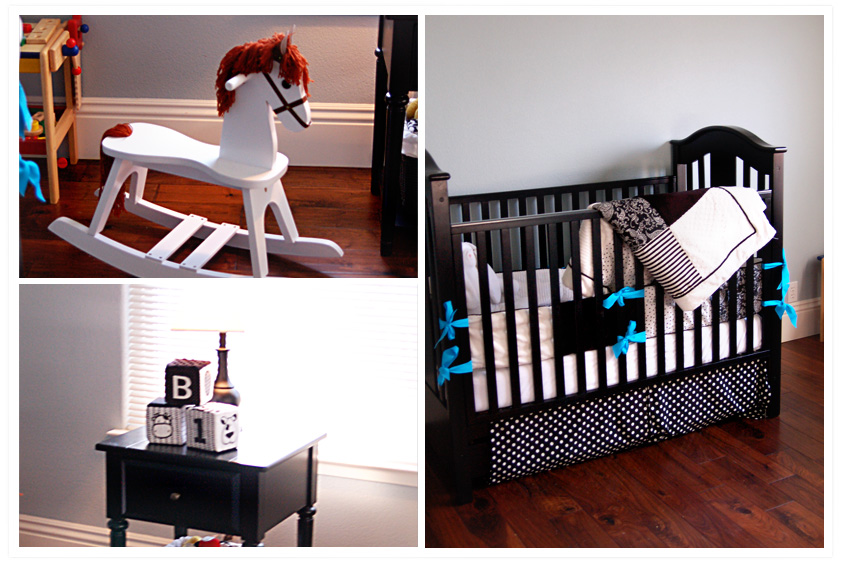 I've been meaning to get a rug for the room but never found quite the right thing.  Now that he's growing out of the space (sniff, sniff!) I may not bother.
I also never put enough artwork on the walls, and now I probably never will.  C'est la vie.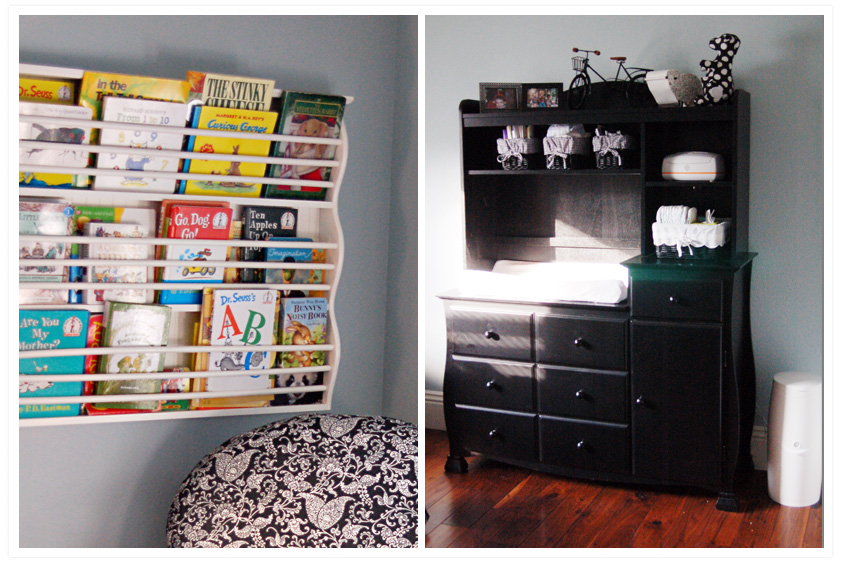 My two favorite things in his room are the black laser cut clock (love the pendulum and its rhythmic swing) and the shelf which my mother-in-law used to use for plates but which is now stuffed to the gills with books that Cameron loves to read.  He's always clamoring for us to read something, and since they're all in view he can easily pick a title.
That's pretty much the show.  It's a cozy little room.  Thanks for taking a peek at it!