Did you have a good weekend?  Here in Northern California, it was sunny, mild and perfect.
We had a little farmer's market, a little coffee shop, a few good cleanup projects (we're parking our cars in the garage for the first time since the remodel!!!) and a little hiking and exploring the amazing recesses of Butte County.  Do you know everything that can be found in your county??  You might be surprised at the obscure roads, big rocks, train tracks, valleys, and other nooks and crannies you may have missed.
Most of all, what made me happy was spending time with these two great gentlemen here: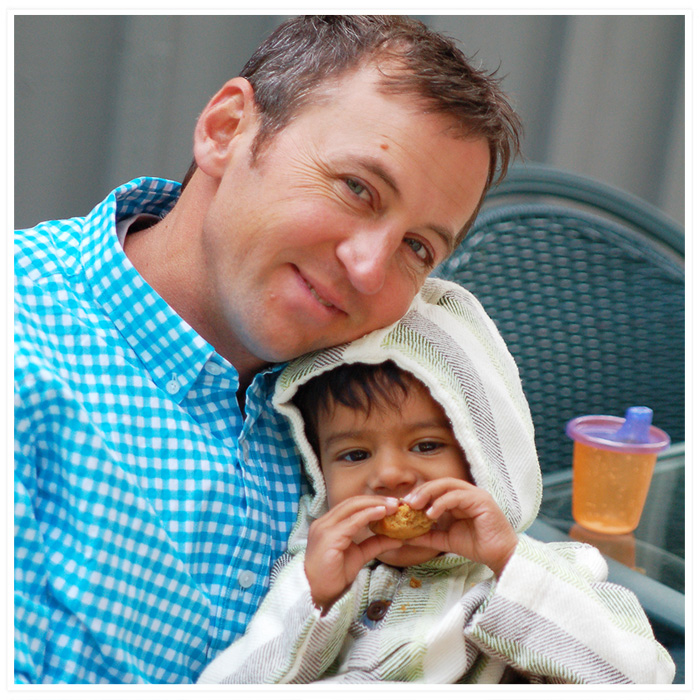 A wonderful father and son… and tons of fun to be with!!
Enjoy your work week – we're designing for our new letterpress line, let's stay inspired!!