The bathroom remodel(s) continue.  And continue.  On and on and on. I'd love to say we're in the home stretch – but I don't think we are yet!  I keep remembering the old formula:  great quality, great price, speedy delivery – pick any two.  So true!  We have definitely chosen the former two in that list, let's hope it pays off!
But slow and steady wins the race, right? Have a look at our progress so far: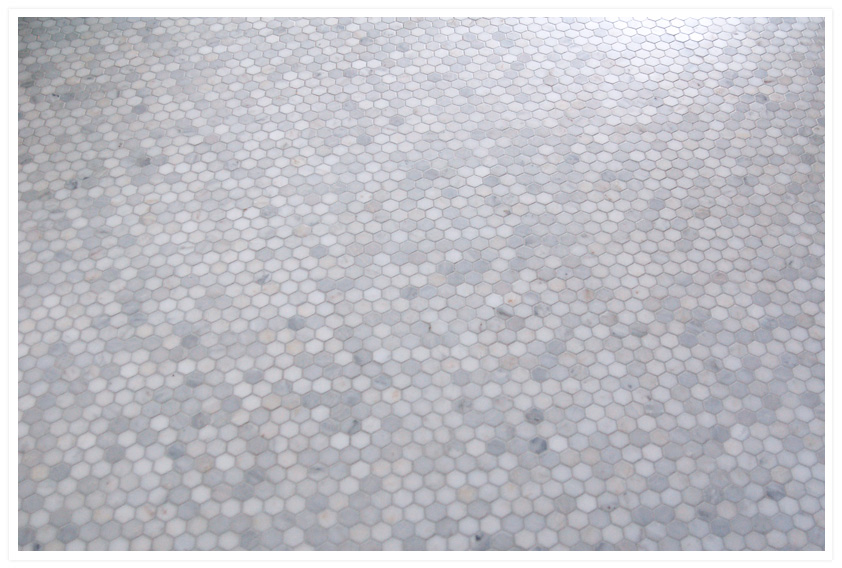 Our Carrara marble hexagon tile is down in the master bathroom.  And I love it even more than I thought I would (if that's even possible).  I can't believe that I could be so blessed as to have such beautiful natural stone in MY bathroom, without it costing an arm and a leg. I know, it's weird, but I ooh and ahh every time I see it.  It will be so fun when it is actually done!!
And two: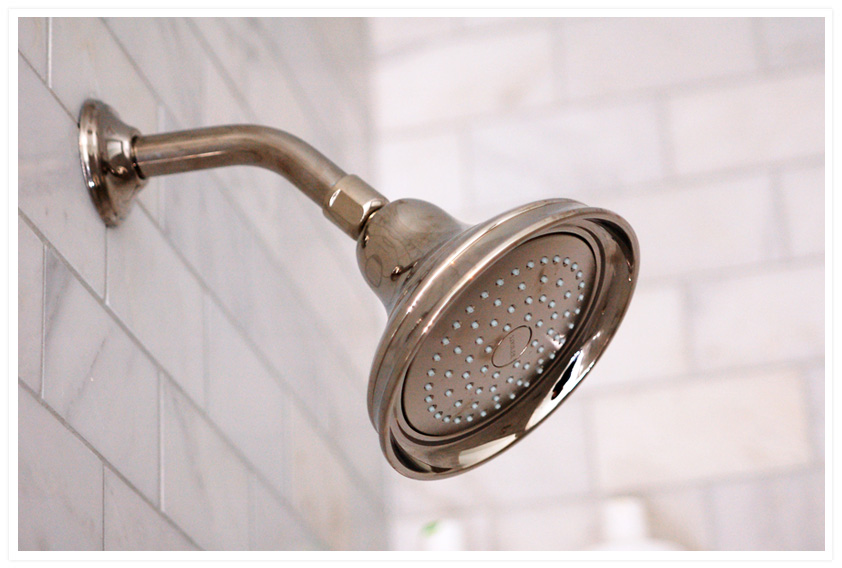 …we currently have a shower – and didn't have to go very long without one.  It's very makeshift because nothing is finished – but when you remodel both of your full baths – having a shower that is not the kitchen sink is excellent.
Lastly, we have tile choices for the guest/kid bath: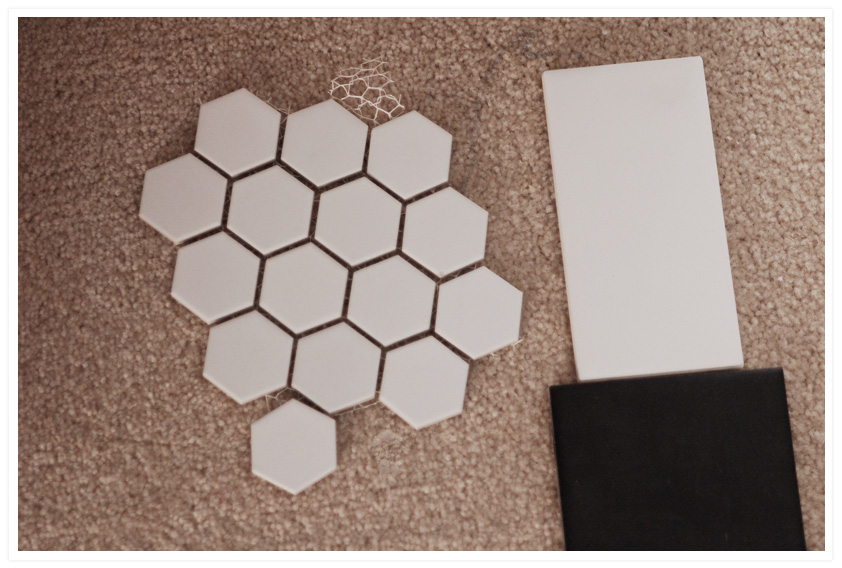 They are: Daltile Rittenhouse Square (3″ x 6″ Subway) in Matte Arctic White and Matte Black, with American Unverse (AU) 1.5″ hexagon tile in matte white and matte black.  Finding these was not as easy as we thought!  The Daltile Keystone series (their hexagon) has a version of white called "biscuit" – and it looked just like it sounds (blech). Why they don't carry a matte white that matches their wall tile is beyond me. So, we found a nearly perfect match with the AU tile – now all I needed was a pattern, right?  (If you don't remember the inspiration – here it is.)
Enter trusty ol' Adobe Illustrator for some rough but to-scale mock-ups.  I started with this: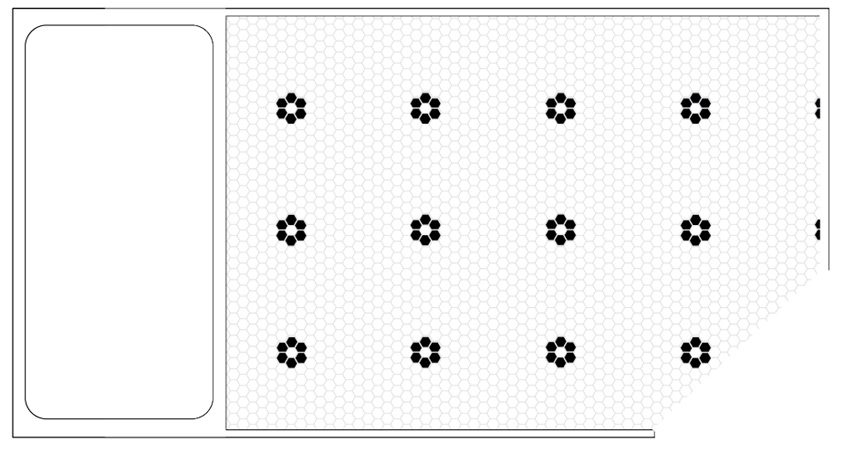 Very classic and historic looking, right? Enter problem 1: Matt doesn't like the flowers.
That scenario progressed to this: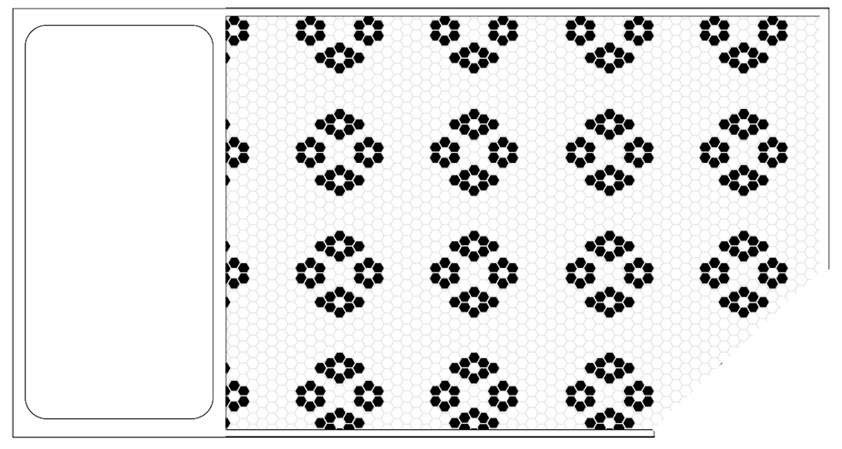 Still too floral.
Okay, how about this?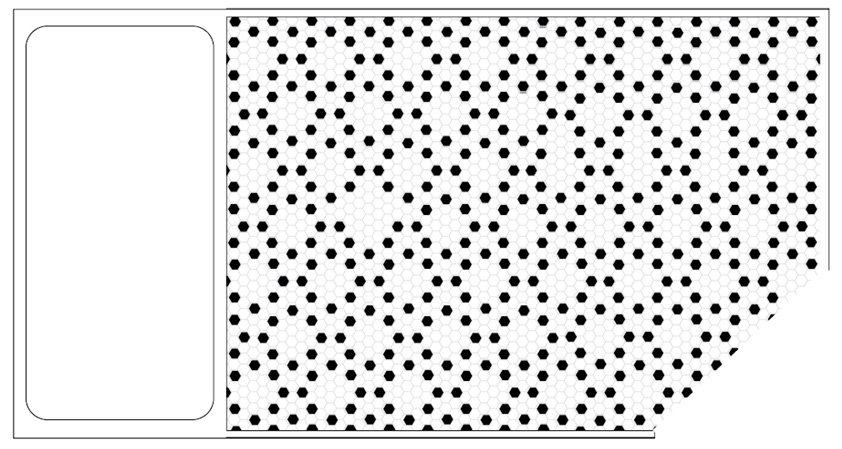 Well, now I didn't like this one.
So, I tried this…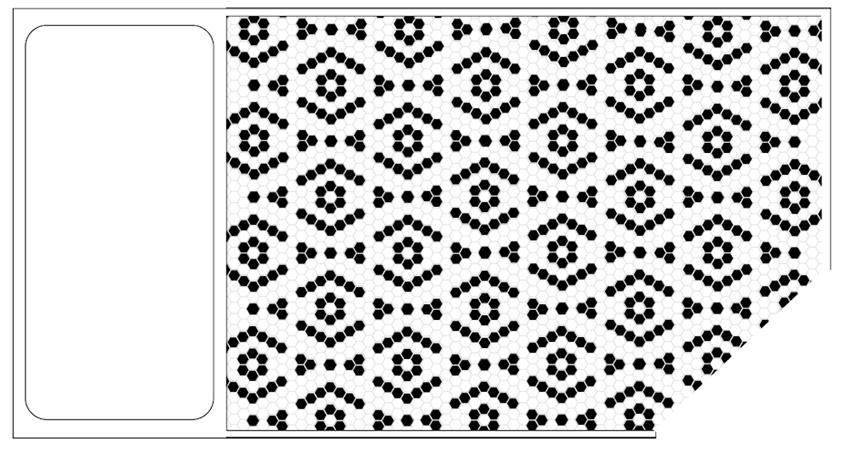 You can see I'm getting fond of making patterns… it's kind of mesmerizing, a bit like Tetris (the only computer game I ever loved).  This one was too busy, although I like it a lot.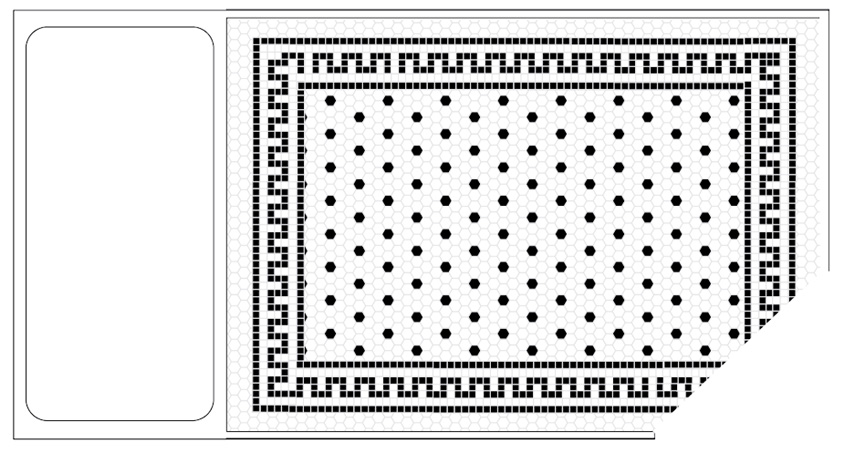 Matt and I both LOVED the Greek Key inspired square mosaic border above (which I threw together very roughly), but this complicated of a pattern with all of the cuts and extra tile shapes would have cost buko-bucks.
And then there was this one…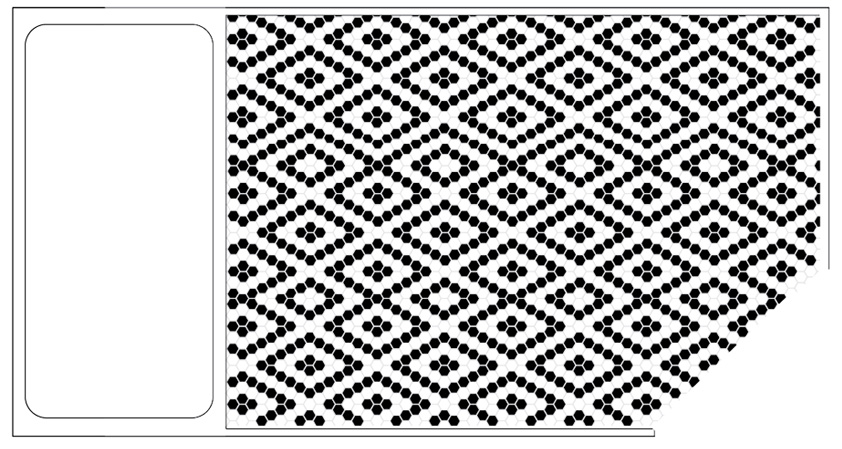 …possibly my most favorite pattern. Isn't it terrific?  I found the inspiration for it here.  But, like the previous design, it was not to be.  Too pricey to put together a pattern like that.
So, we finally came to our last design (and the winner!).  Here's our bathroom floor pattern: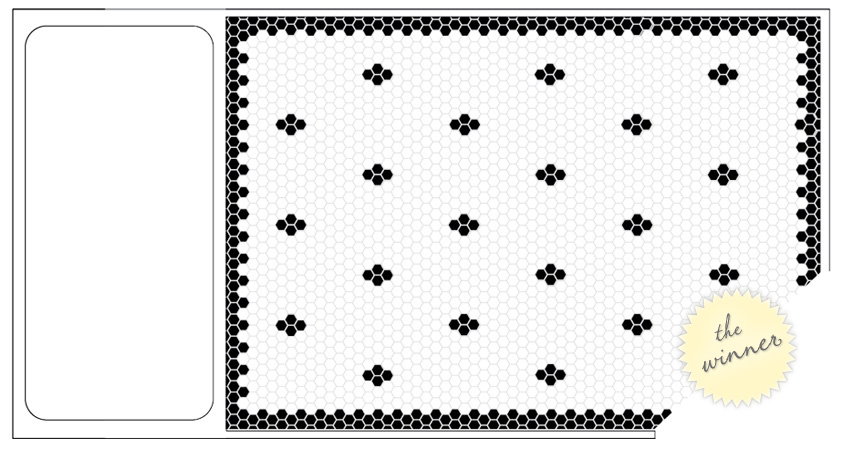 Love the border… and it's not flowery OR too difficult of a pattern. Whew!
But what do you think?  Did we make the right choice?  Am I crazy for mocking up so many designs? (yes.)