Here are the "before" pictures of our master bath!  Actually, they're almost during pictures, because the tile removal had started and all of the towels etc had been cleared out when I thought "Oh no, I've never photographed this bathroom before, and it's almost gone!!" So, I snapped a few pics in a hurry while trying to not get in anybody's way.
Let me preface this by saying these are probably not the worst "before" pictures ever.  This is not the "I rescued it from the rotting decaying 1970s shag carpet and pea green toilet covered in black mold" remodel.  You could describe this more as a mostly functioning, absolutely boring builder beige-and-white bathroom.  The main things that don't work are the toilet (the model is uncleanable, causing some um, bad smells) and the carpet in the bathroom.  Carpet in the bathroom = nasty bad idea.  If you like soft fluffies, use a rug!! That carpet (which used to be white) is just gross. Ick.
Other things we didn't care for were the Jacuzzi tub (the jets make the water go cold really fast, plus I just like soaking tubs much better) and the oak and tile.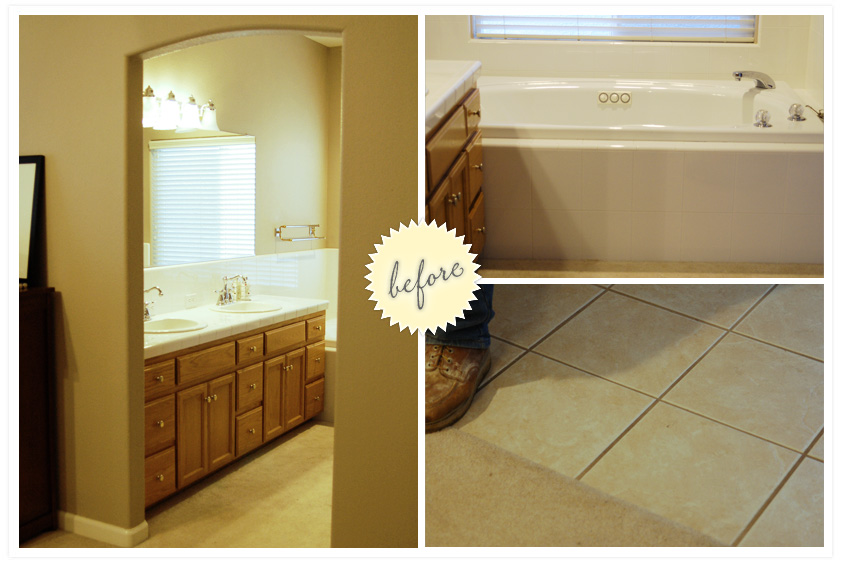 Above: the entrance from the master bedroom. The vanity butts directly up to the tub (kinda like somebody just plopped it all in place, as tight as they could squeeze it). The tile/carpet transition.  Don't you just love brown grout?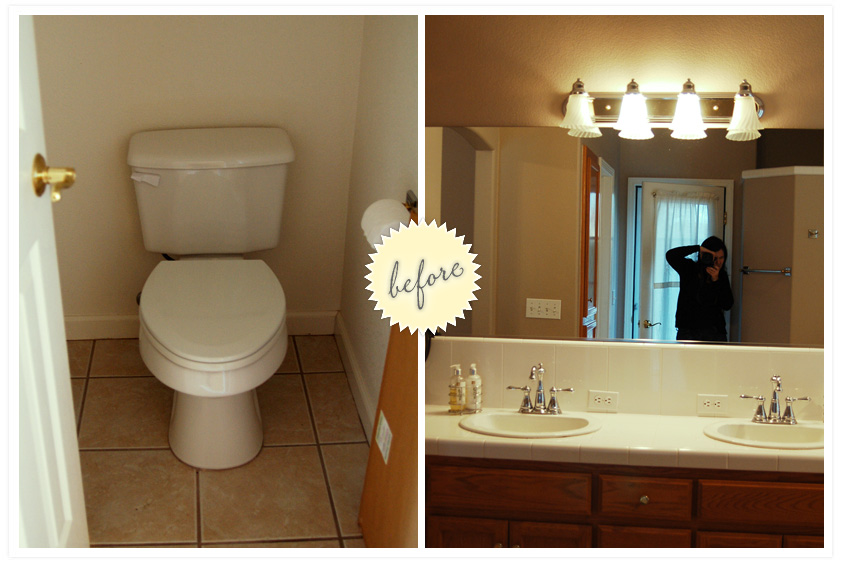 The toilet hole in the wall/room.  My claustrophobia usually makes me run down the hall to pee instead. The vanity, with it's overhead lights – a couple of lights out as always.  The only thing I find cute about the setup is the goose neck faucets – they were later additions made by my in-laws.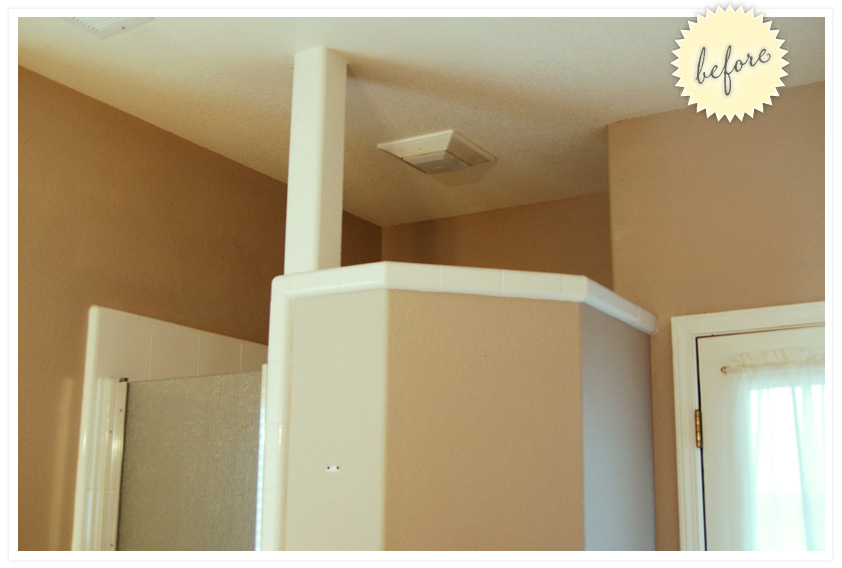 The shower enclosure.  We hope to bring the new tile all the way down the outside wall (I hate the clunky tile "border") and also run subway tile inside the shower all the way up to the ceiling.
It's not easy to photograph a bathroom – too cramped, I think I'd need a better lens!
Just to refresh your memory, I'll leave you with our original mood board: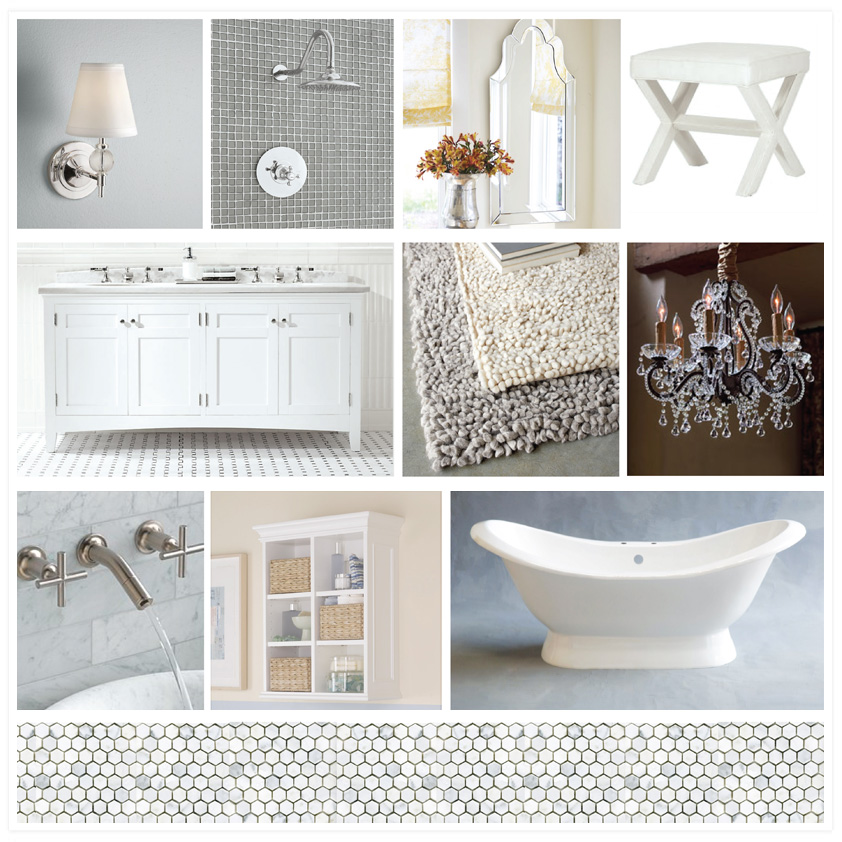 Ah, much better. Look for some recipes and cooking tomorrow!