Well, folks, we are signing off here for the holidays.  Although, I may be able to squeeze in an eggnog post tomorrow (we do make it from scratch, it's awesome!), but don't hold your breath.  We'll be back, bells on, full of resolutions and recovering from all of the holiday food and merriment, on January 4.  I'm sure you'll probably be gone as well!
So, we wanted to wish you all a merry Christmas from all of us here at Wild Ink Press. To demonstrate our sincerity, I dug up some vintage 2003 photos of our kitty cat, Paoli.  (It's grainy with a horrible Photoshop filter, but I was making up for a bad camera and poor lighting, not to mention a squirming cat.) We do something humiliating like this to her every year (and she's 16 1/2!).  Poor kitty.
Anyhow, from us to you!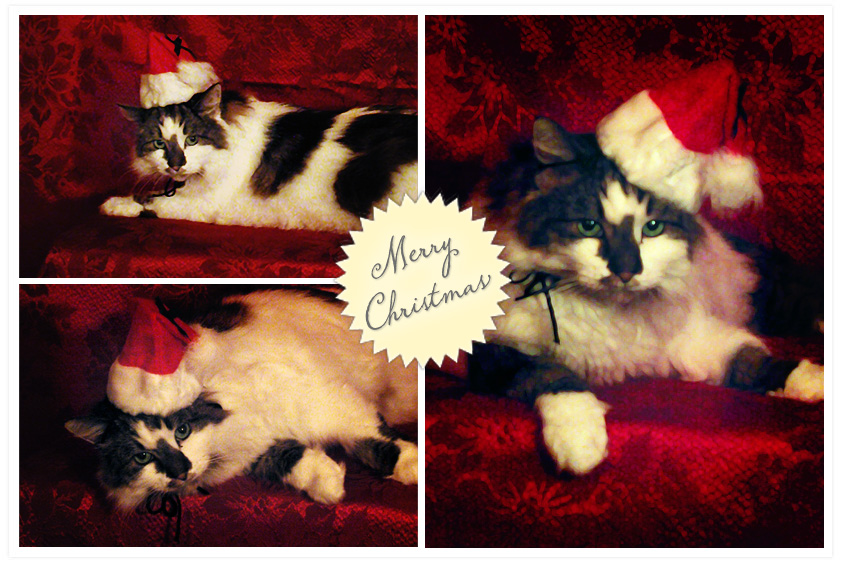 Merry Christmas and Happy New Year!!
Matt, Rebekah, Cameron & (a very disgruntled) Paoli for Wild Ink Press