Good morning afternoon! Hope you're having a wonderful week leading up to Christmas.  Christmas Eve is Thursday and I personally can't wait!
But in case you have a bit of the Mondays, I thought I might take a minute to share with you a cute little pick-me-up: my two year old's personal Christmas tree.
Since we did sparkly "no touch" ornaments on our main Christmas tree, I wanted Cameron to have a space of his own to decorate and play with and enjoy.  It was super easy… one rosemary tree from Trader Joe's ($8), paper mâché animals from Cost Plus, Jingle bells that we already had, and a battery powered string of lights that we had from Michael's (no worrying about plugs).
Isn't it cute?  And he can drop them, chew on them (after all, paper mâché means "chewed-up paper" in french) and generally play with them to his heart's content.  He loves the jingle balls (and knows how to sing the whole song!!)…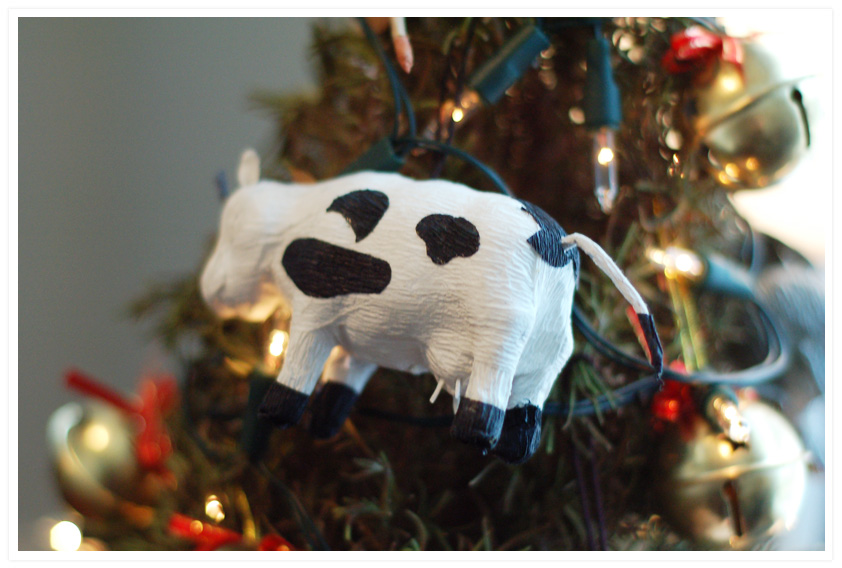 Isn't the detail on the animals great?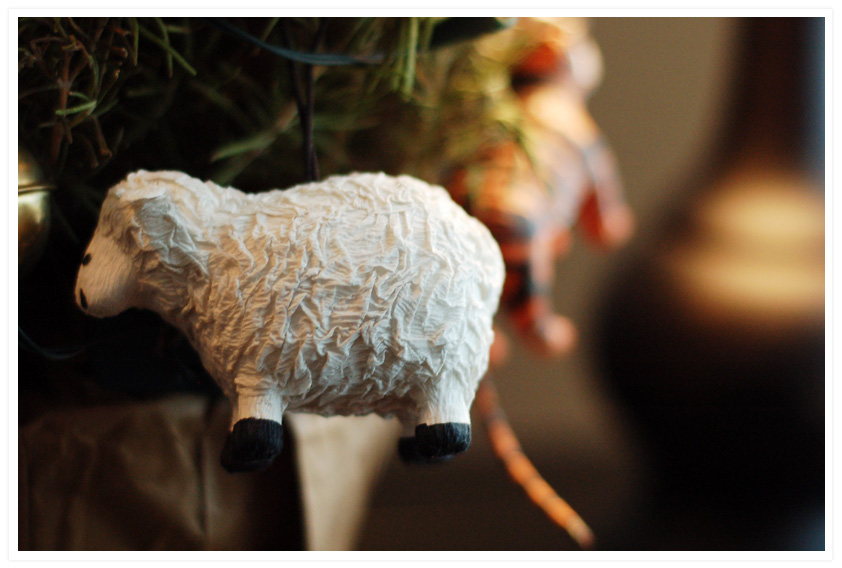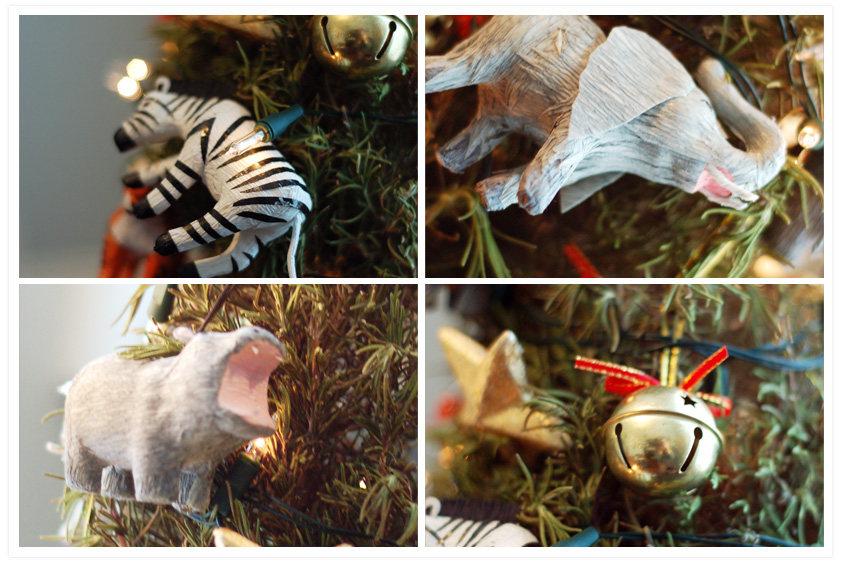 And I love that hippo!  Elephant, zebra, and of course…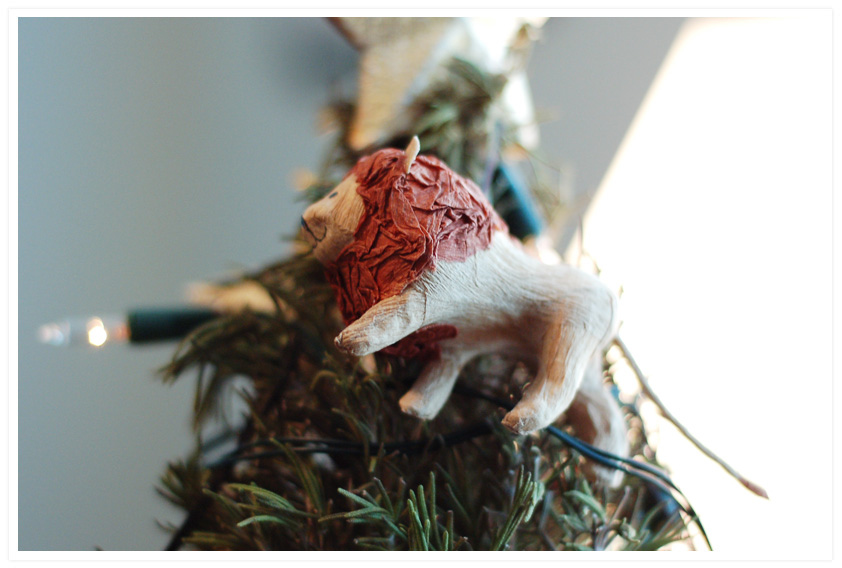 …the beloved lion. "Rawr, rawr!"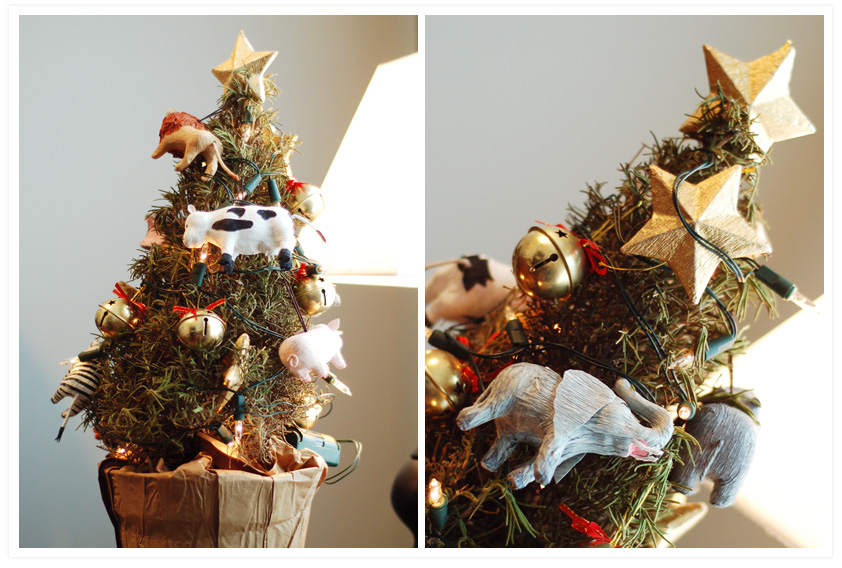 Hope your week is wonderful. Enjoy family, friends, traditions, and all of the little things. Oh, and no stressing!!
🙂