Howdy, folks.  We're still here!  As in… not dead, moved out of country, and no, we haven't quit letterpress. Not yet, anyway. I mention this because I did get a couple of concerned messages (even my parents noticed!!) with the blog having been a bit more, um, silent over the past two weeks.
Nope, we are around, just have been terribly busy, which has also been a whole lot of fun.  Our first Wild Ink Press holiday open house was this past Saturday, and it was very cool. (Very cool is an understatement, actually.)  I thought I'd share some pictures of the studio decked out in its open house holiday finery.  Unfortunately, I didn't get pictures DURING the event (genius, I know) because it was so busy.  So, no cute people shots, no great food pics (and the food was great!  I'll describe!), but we do have some excellent decor and letterpress shots. Let's settle for what we can get…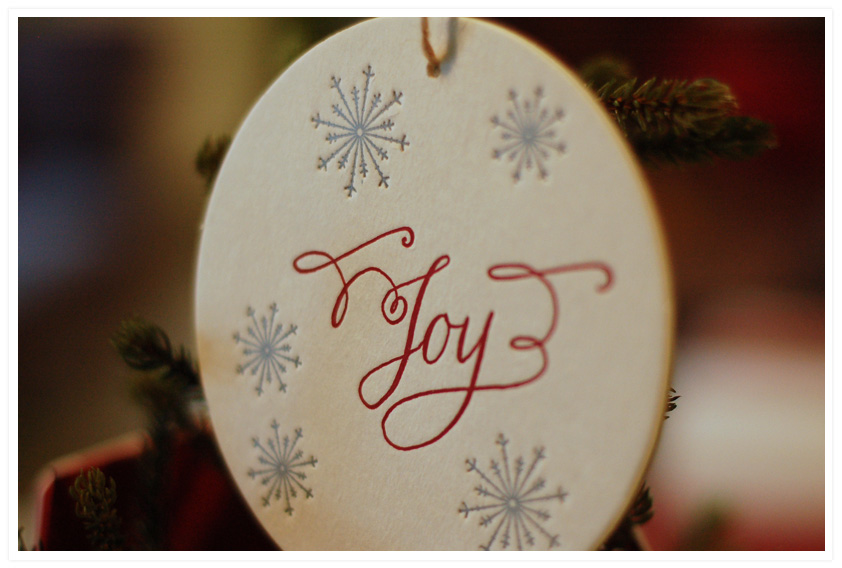 One of the fun things we did at the open house was print ornaments.  Coaster stock with a little hole punched through it and some twine looped in makes an excellent rustic coaster.  We had the old C & P set up to run the second color (red) and people handfed their own ornaments and actually printed them on both sides.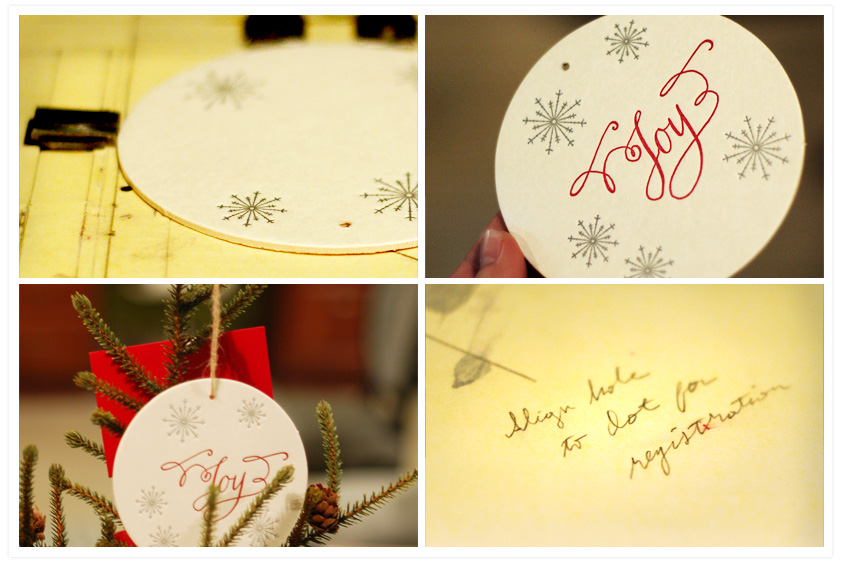 They were also popular for use as their original intent… coasters.
The studio was bedecked in greenery and ornaments.  It was actually completely effortless to decorate because it already had down one crucial holiday color: green.  Just add red and some bling and you're there!  We had a card garland…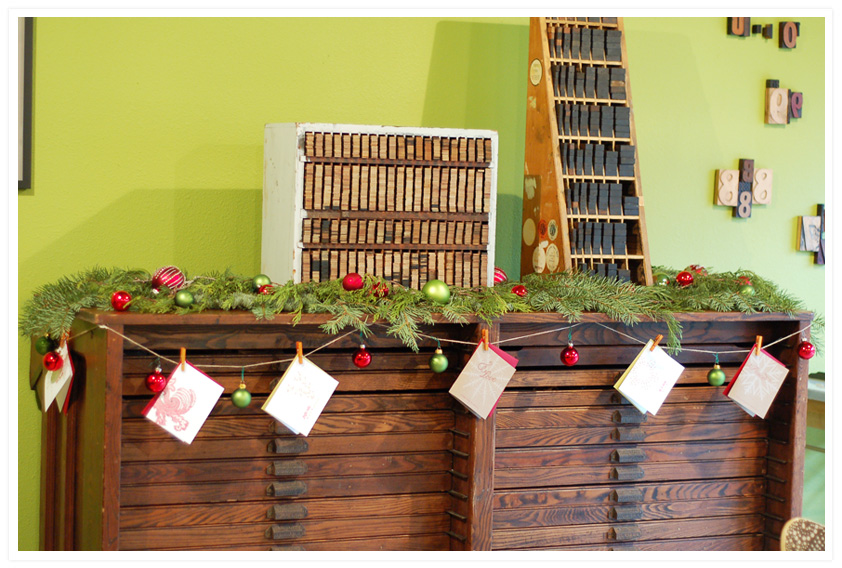 And evergreen trimmings (it's amazing how far a little branch here and there will go)…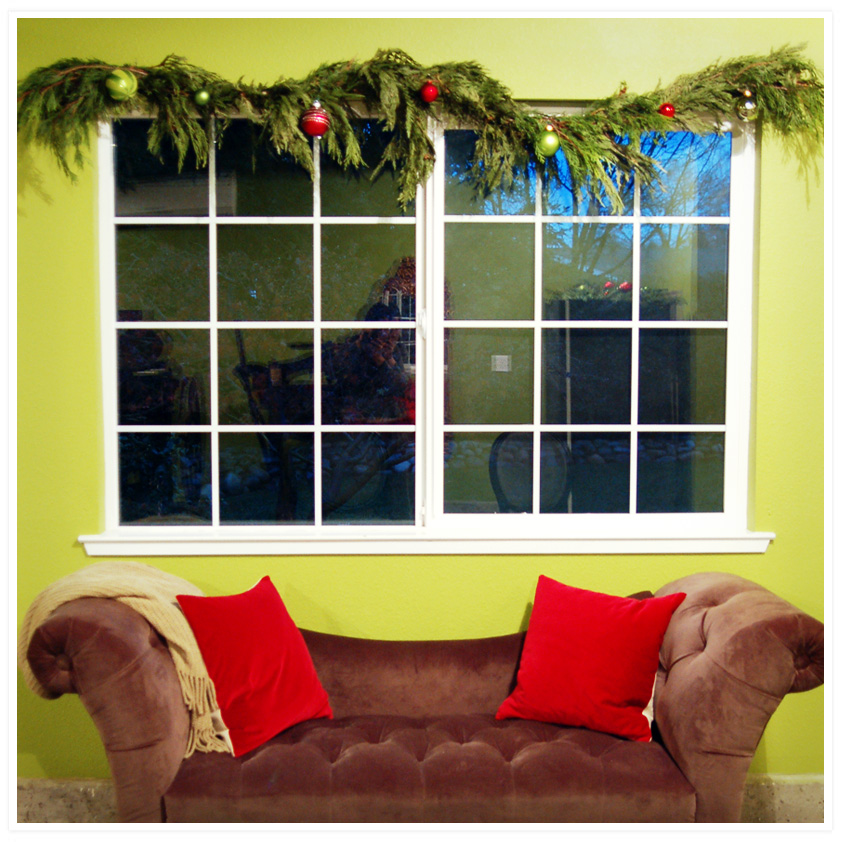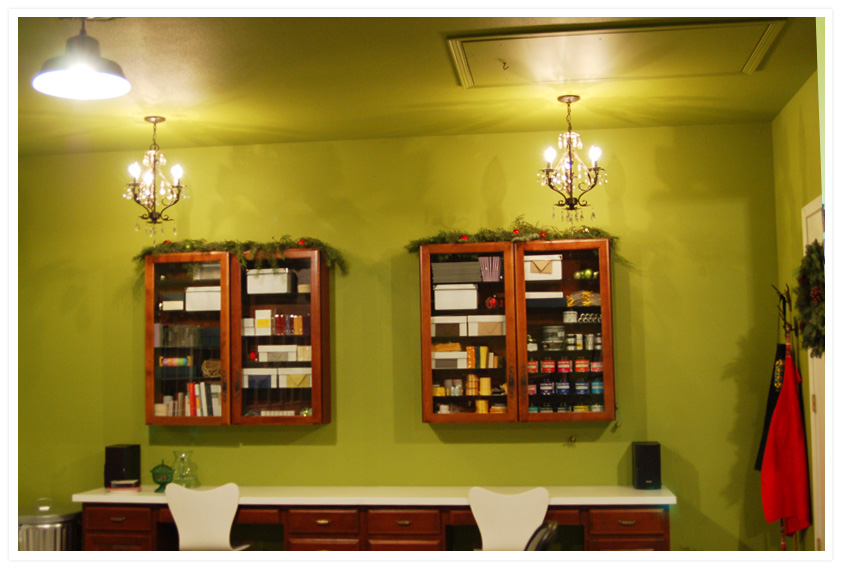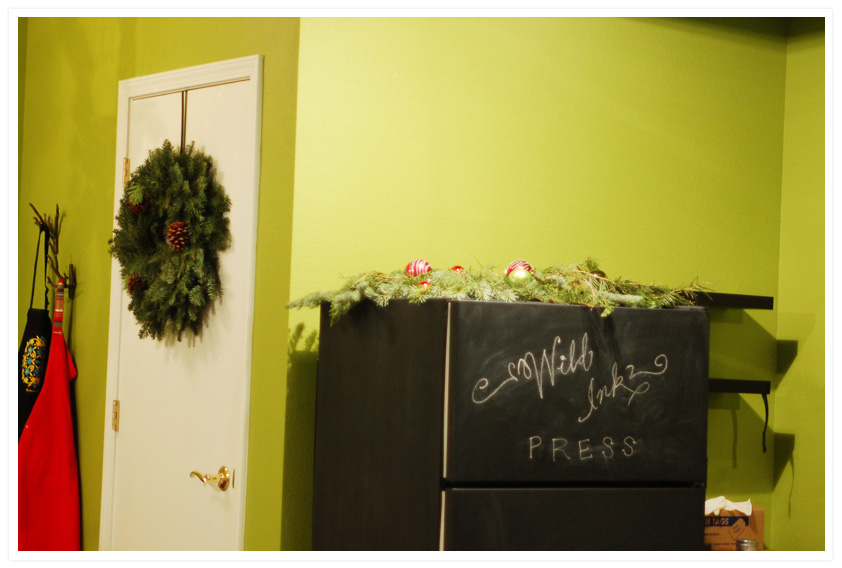 The Christmas decor in our house this year (coming soon on the blog) involves no red or green, so all of those ornaments were available for use in the studio.  Which meant, "cool, I don't have to buy anything!" Well, I did convince myself to purchase two adorable little faux spruce trees from Nantucket Home (I argue that they'll be good for next holiday open house too)…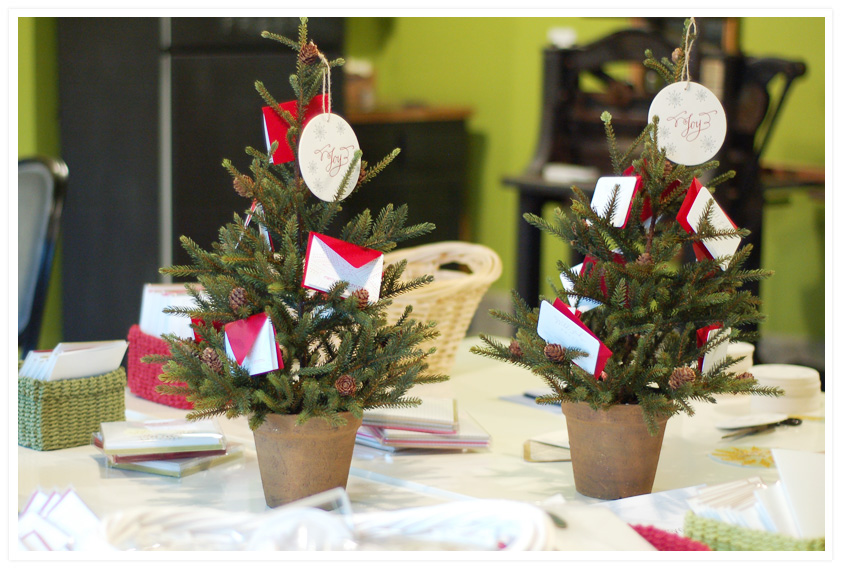 …which held small gift tags (merry merry christmas) and gift certificates for Wild Ink Press.
Here's the table with all of our merchandise.  I do need to come up with a better way to display the stuff!  These were baskets scrounged up from around the house: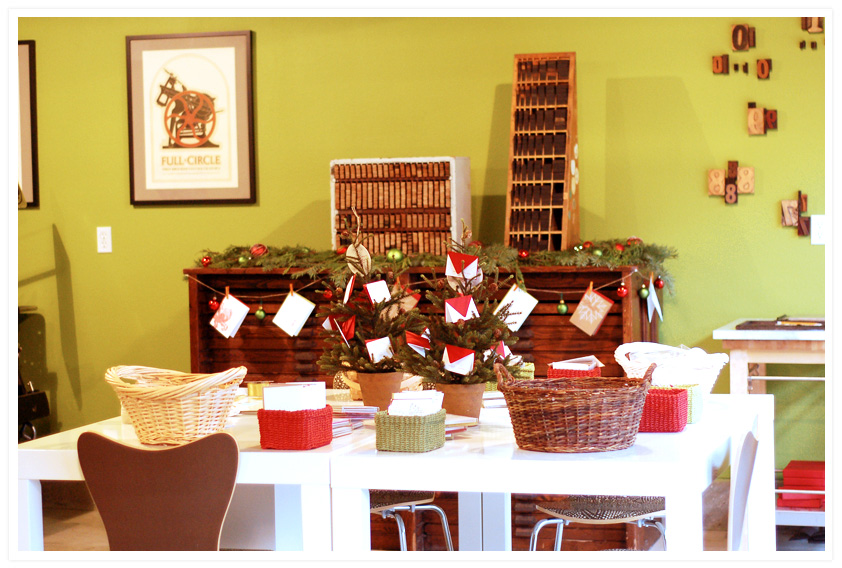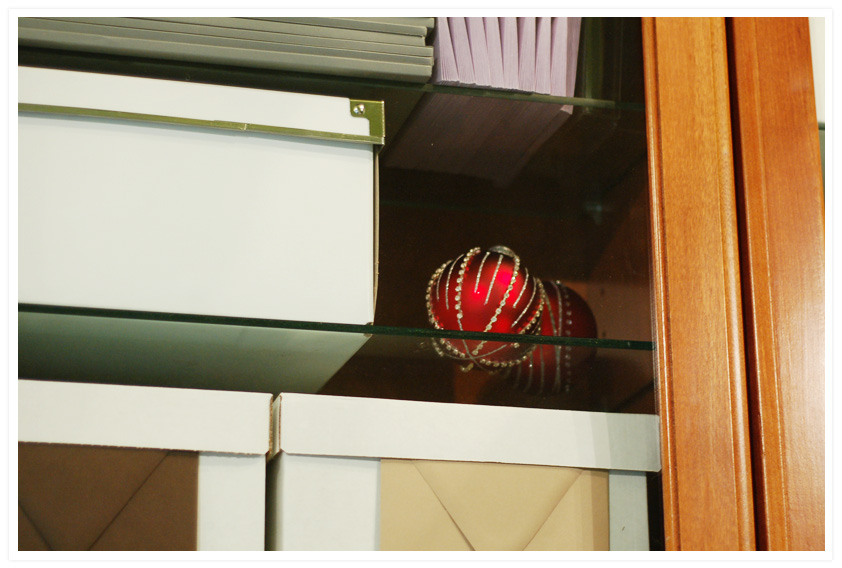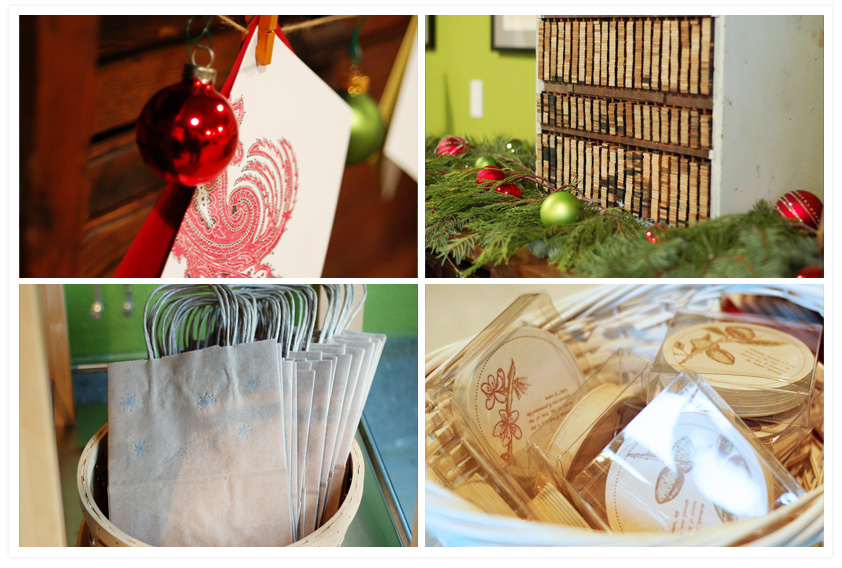 It was totally raining cats and dogs, so that effected the turnout somewhat.  That, and probably the fact that it was one of the few precious Saturdays before Christmas!  Still we were very happy to have around 40 people show up.
The are lots of things to be thankful for at Wild Ink Press this holiday season. One, for our new Christmas present. You can see it peeking around the corner here…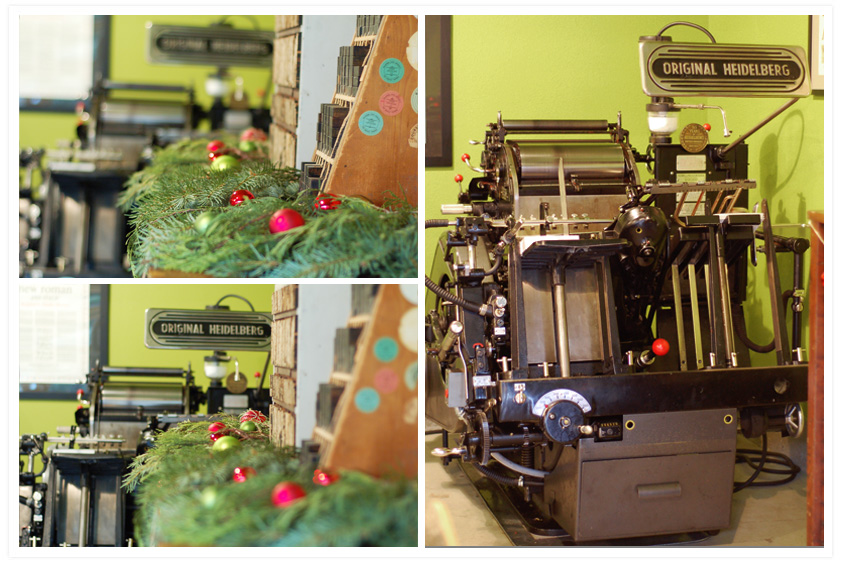 Isn't it the prettiest thing ever?  It's our very youngest press, with a birth date  from 1967, but that's still older than we are, so we'll address it as "sir". Now, here's hoping we can master running the darn thing!
Oh, and two, we love our new line which is rolling out (we introduced two of these delicate lace card designs at the open house):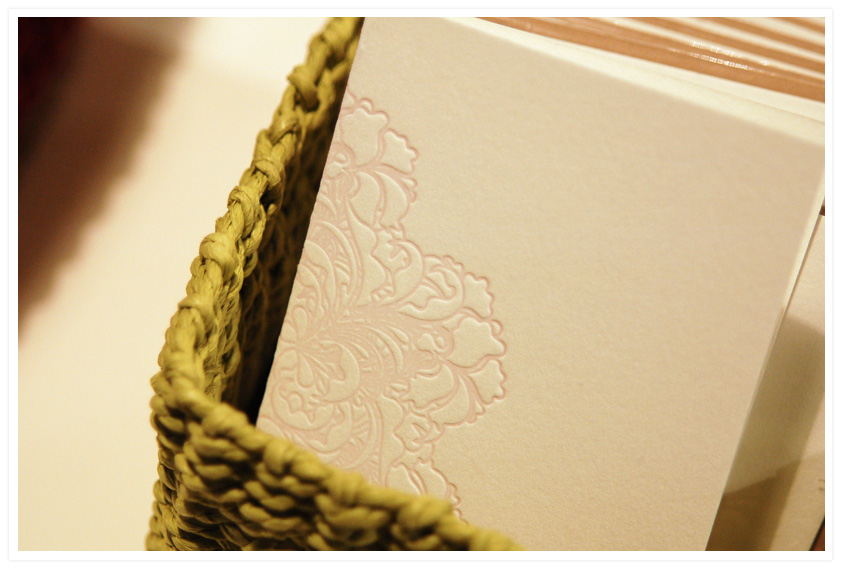 And three, this Christmas card set officially sold out at the opening…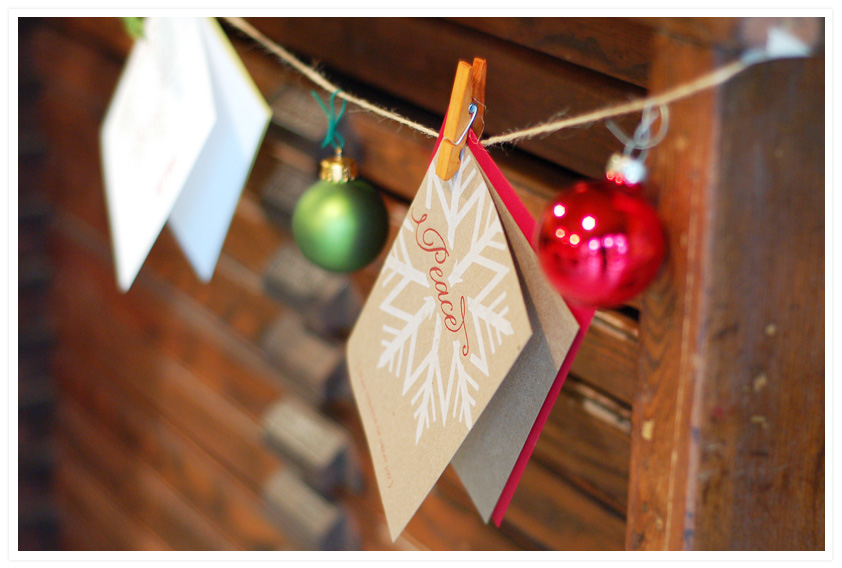 …and that feels so good.  Don't worry, we'll print more Love, Joy, Peace cards next year! I just didn't think we'd sell as many of those as we have, but they've been a smash hit.  Yay for that!
Thanks to all who came, and to even those who couldn't make it but wanted to… we appreciate you.  It's all of you who have made our first six months in business a success. Smiles and hugs!
I promise to be back tomorrow… promise, promise.  In fact here's a sneak peek: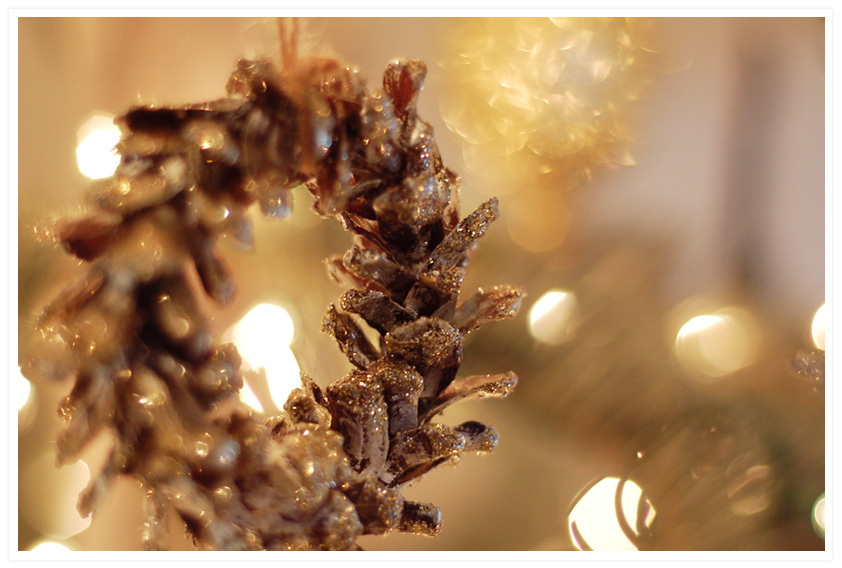 We're looking at the Christmas/party decor in the main house!  Don't miss it!