Remember the little project I was keeping a secret a couple weeks back?  Well, I plumb forgot to post about it!
Here are some coasters that are available at Made in Chico and now in our etsy shop: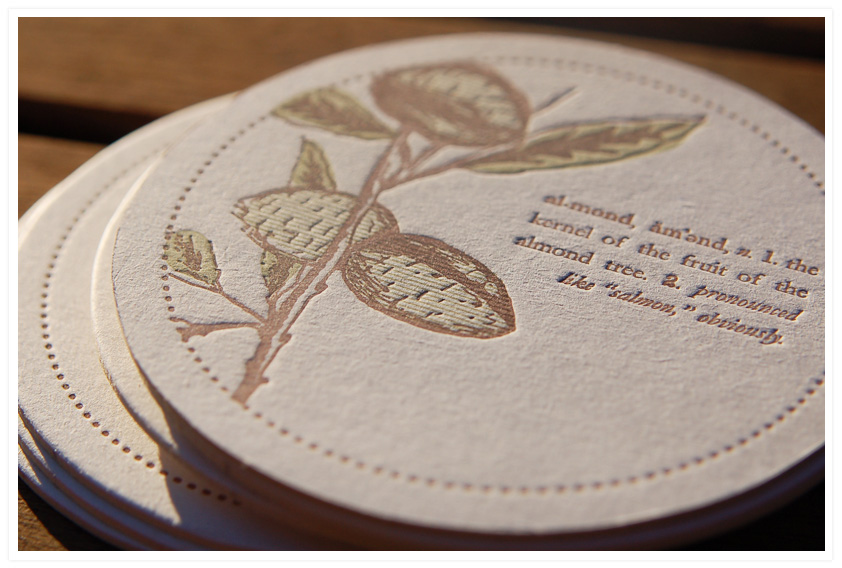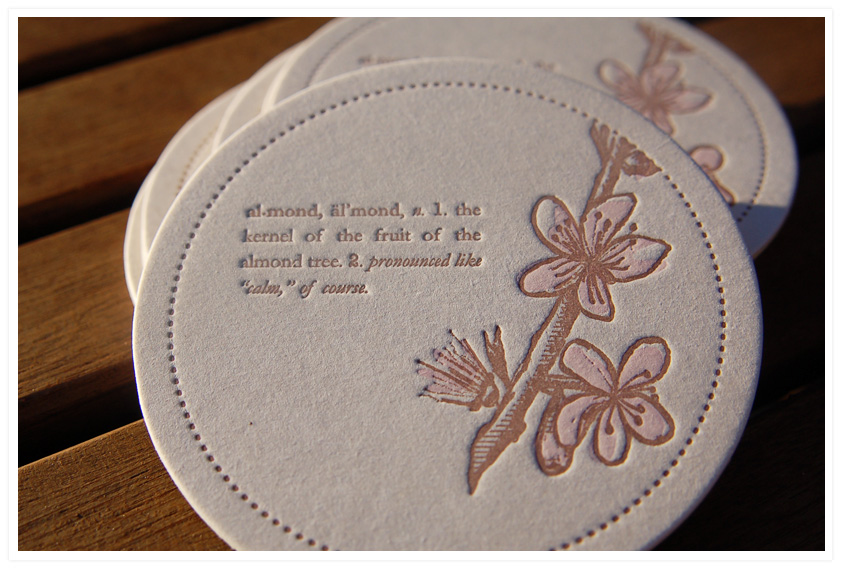 They are two sided: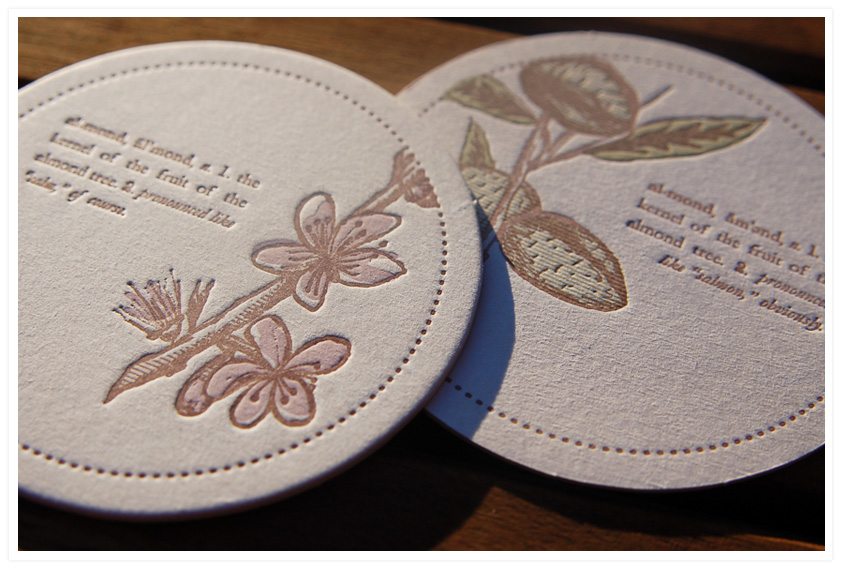 One side says this (a close-up for those of you who may not have your bifocals handy):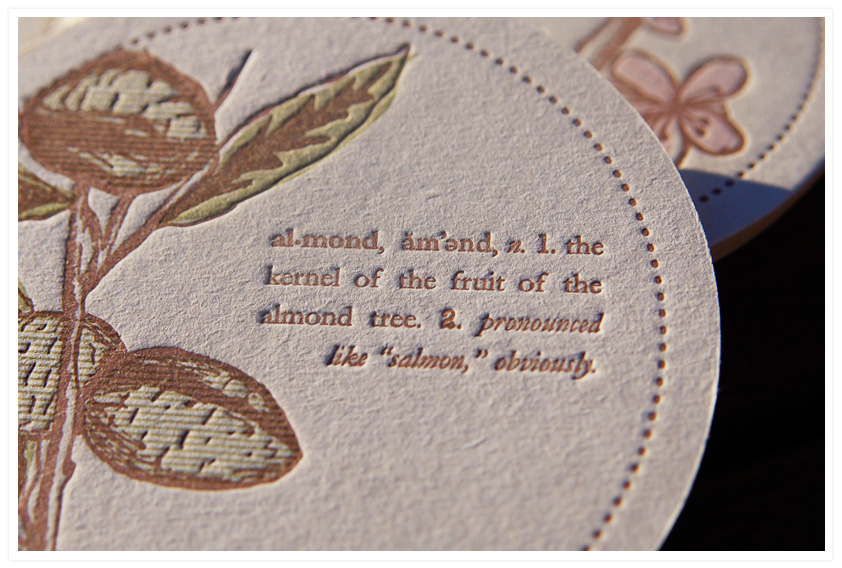 And the other…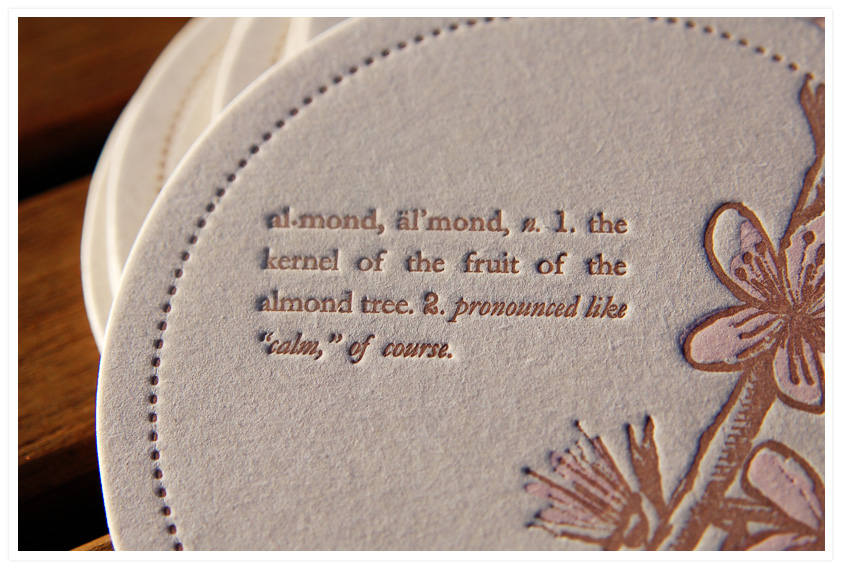 Sure to spark controversy, at least in the Northern and Central Valley, anyway!  Which side do you fall on?  Does nothing rhyme with almond, because it's pronounced all-mond? Or does salmon rhyme with it, because, well, it's just pronounced aah-mend?
I sketched the artwork with inspiration from vintage botanical illustrations.  These are limited edition and sold in a set of 8 coasters.  They would make a great stocking stuffer or hostess gift!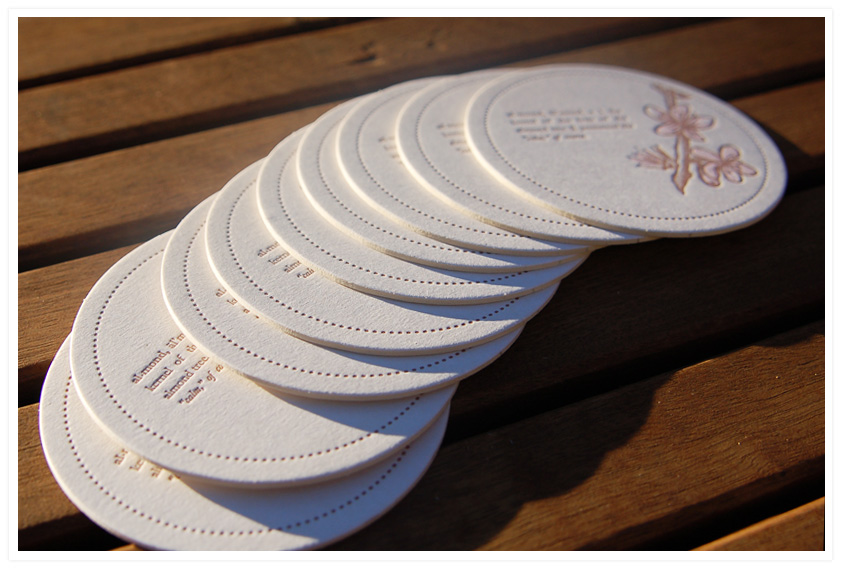 Or, you can just have fun lining them up in a straight line…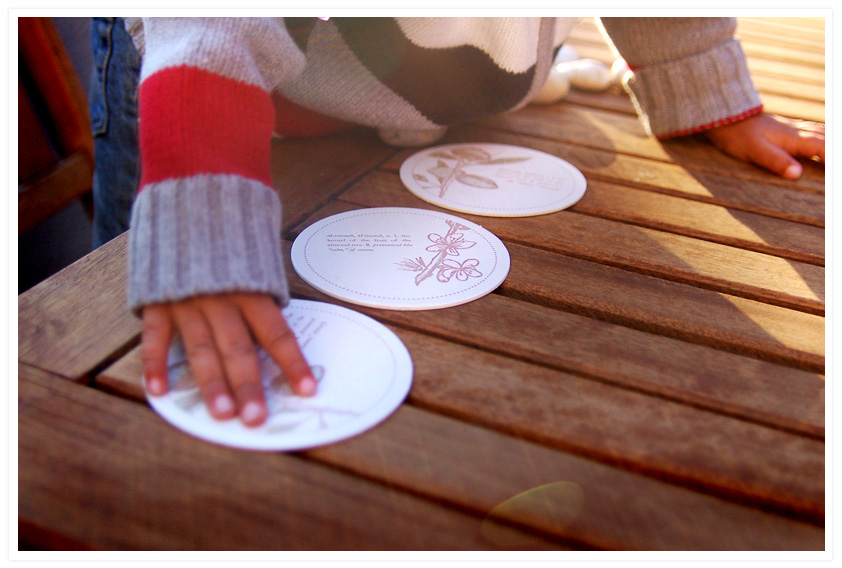 Cam sure does.
P.S. And yes, we all know the joke about knocking the "'ell" out of them.