Is it Friday already?  Crazy!  I've got three posts to toss your way today… that's right, THREE, my friends.  I promised some fall decor, right?  And here I am delivering.
I thought it might be fun to give a glimpse of the "in-between" stage – my house looked like this for two whole days.  See, these projects don't magically whip themselves up overnight.  They take inspiration, nurturing and, when the husband is gone 10 hours a day, seven days a week for harvest, the projects take a lot of toddler involvement.  Shall we have a peek?
I started by taking out everything from the closet/cupboards/pumpkin patch/grocery store that I might even possibly want to use in the decor.  I plunked this all on the table in the dining room: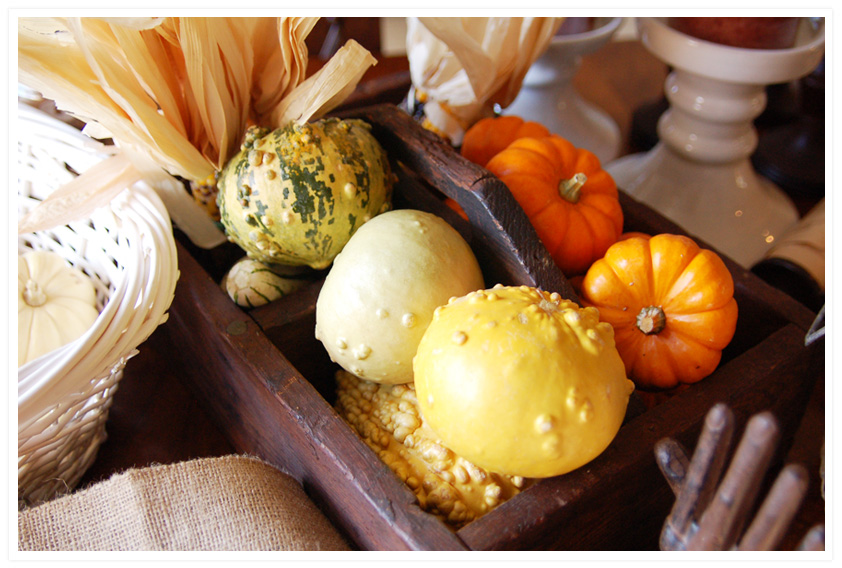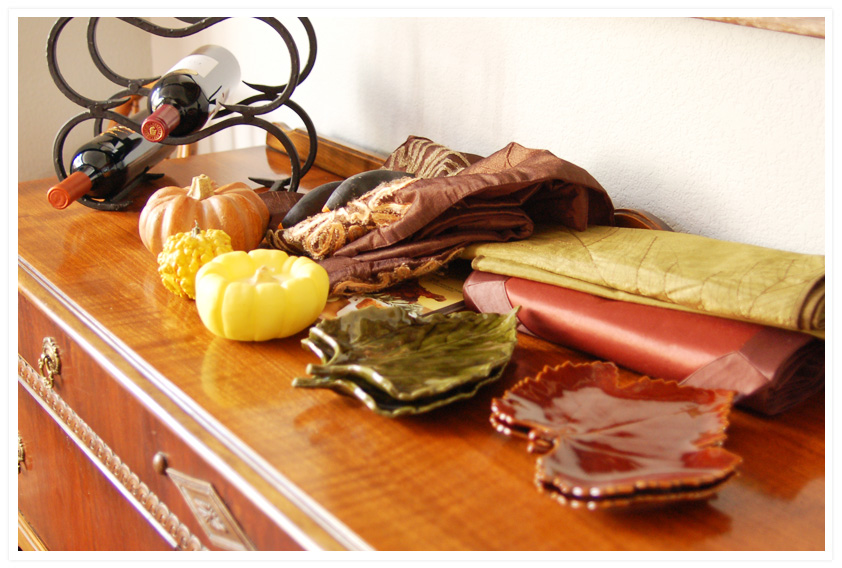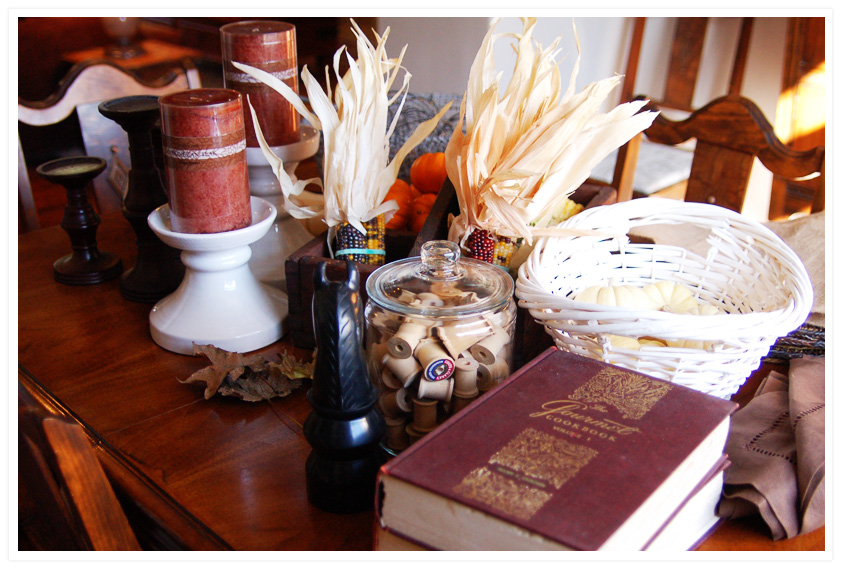 Now, that began to inspire me!  Mini gourds and corn from Trader Joe's, pumpkins from the pumpkin patch, baskets from the closet, and candles bought on sale last year after the fall season that I finally could use.  Fun, fun.
Next, I pulled all the red things (remember summer was red this year) out of the decor,  and piled it in the kitchen area like so:
I sent those back to the closet for later use.  Now here was my biggest decorating obstacle observer: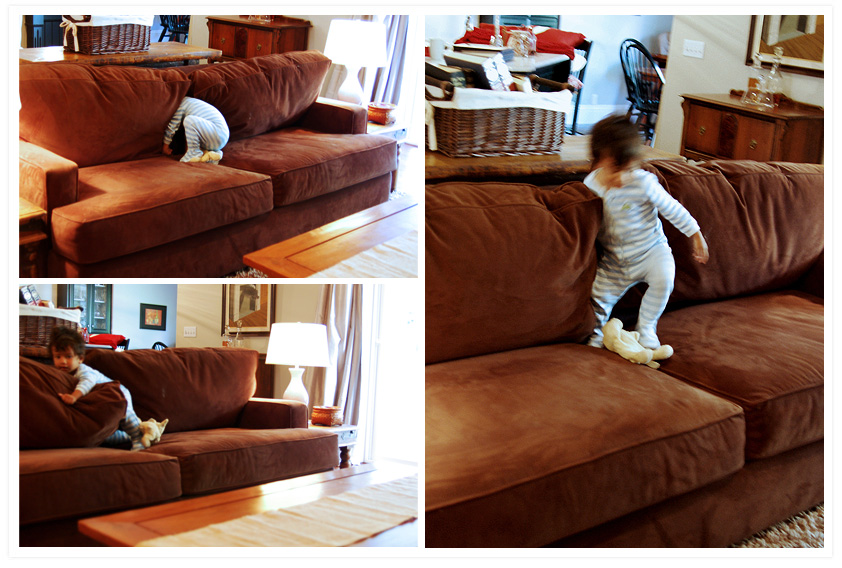 Yes, that is snot on the couch in the lower left picture.  The best thing I did was to make him a part of the process, it got much easier once that happened.  Here he is modeling our coaster basket as hat:
Nice cereal remnants on the forehead, mom!  Yeah, I know.  The things we do for art and decor.  So, all this left me with a sort of a blank slate…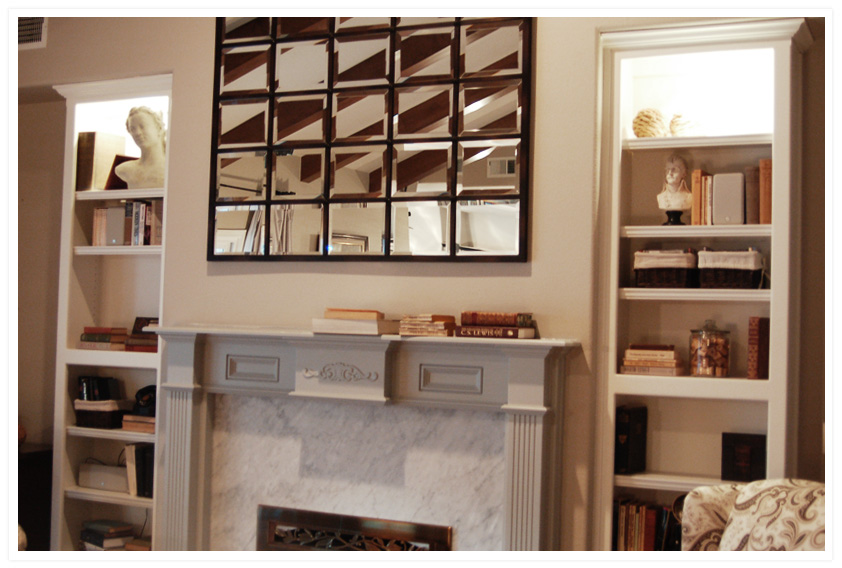 Stay tuned for the finished product coming up!