Since we celebrated Taste of Chico this past weekend, our own little bit of culinary safari, in its honor I thought I'd throw in a food-related post here. About two weeks ago, my hunter/gatherer (um, Matt) shot himself a few rabbits on the ranch. And, yes, he did have appropriate licensing, etc. we don't want to get in trouble here, even on our own rice land. Now both of us are "game" to try new things, and they sure eat plenty of rabbit in other countries (Europe, Australia, etc), so we thought we'd give it a taste. Now you all know there's "only one way to cook a brace of conies" (name that movie!)…
Actually, there's hundreds of ways. This was a bit of a hang-up for me because I couldn't choose which method. I was pretty sure I wanted to braise them, since they are very lean and I didn't want them to dry out. Eventually after help from friends, Joy of Cooking (the best cookbook, period), and Google, I settled on a French preparation – Lapin à la moutarde (Rabbit with mustard sauce). But I chose a lighter version without the crème fraîche, and my thighs are still thanking me to this day.
Here's a few shots of the meal, they're tasteful, so even if you're squeamish you should be okay!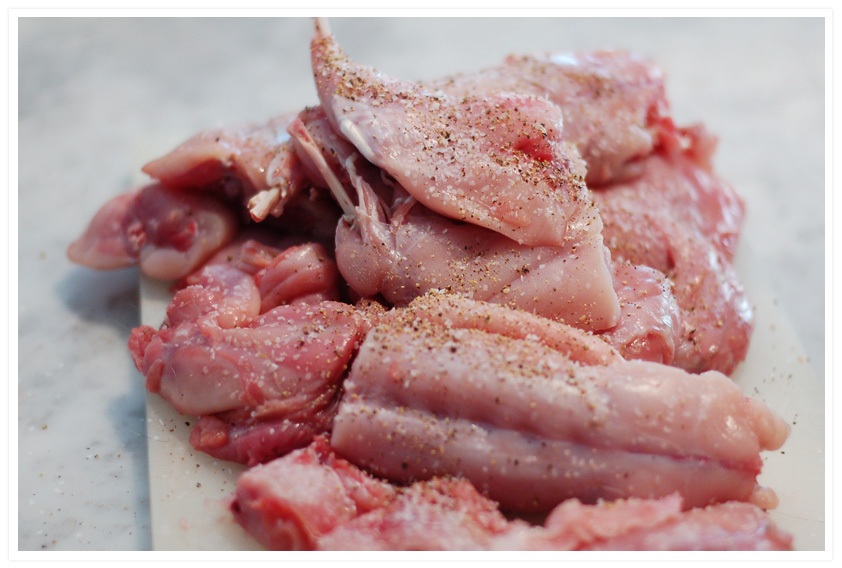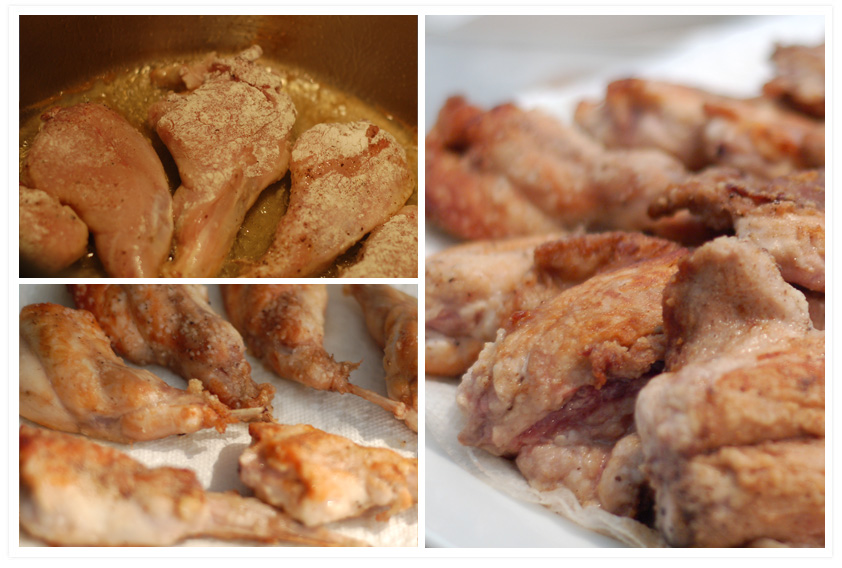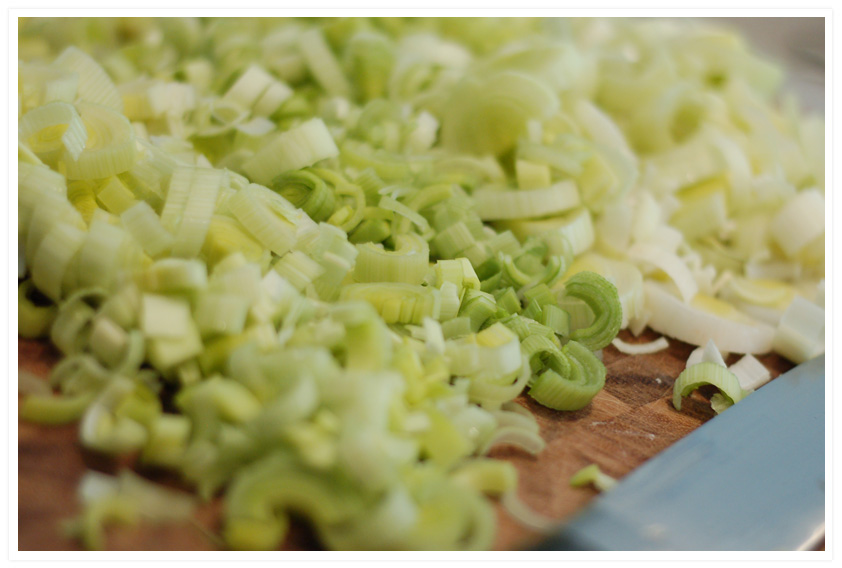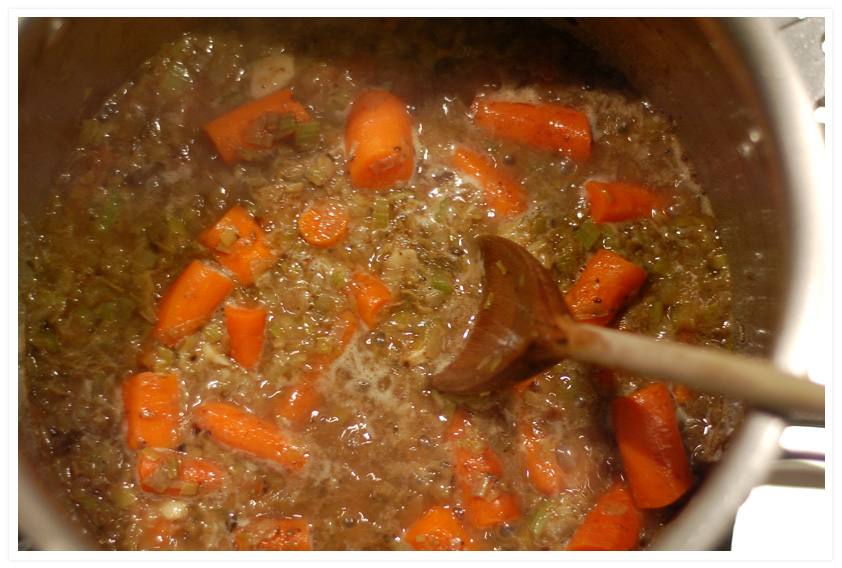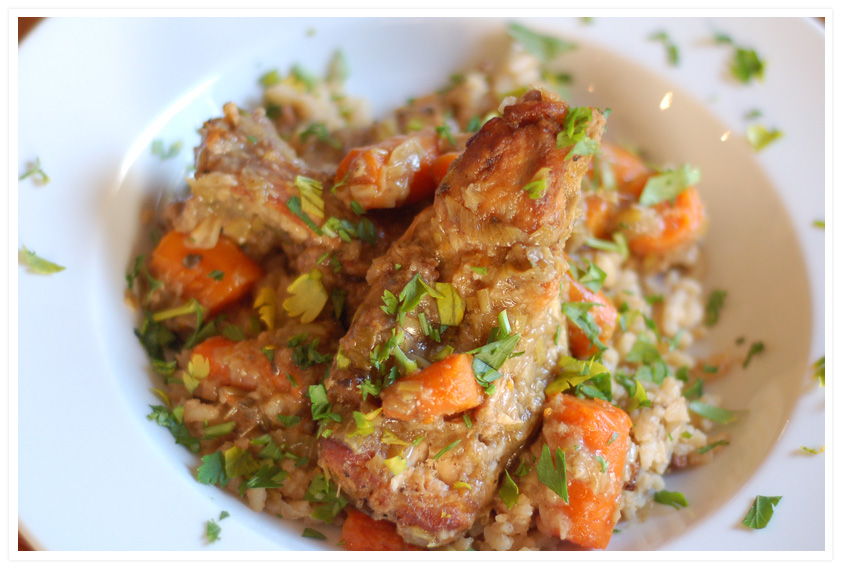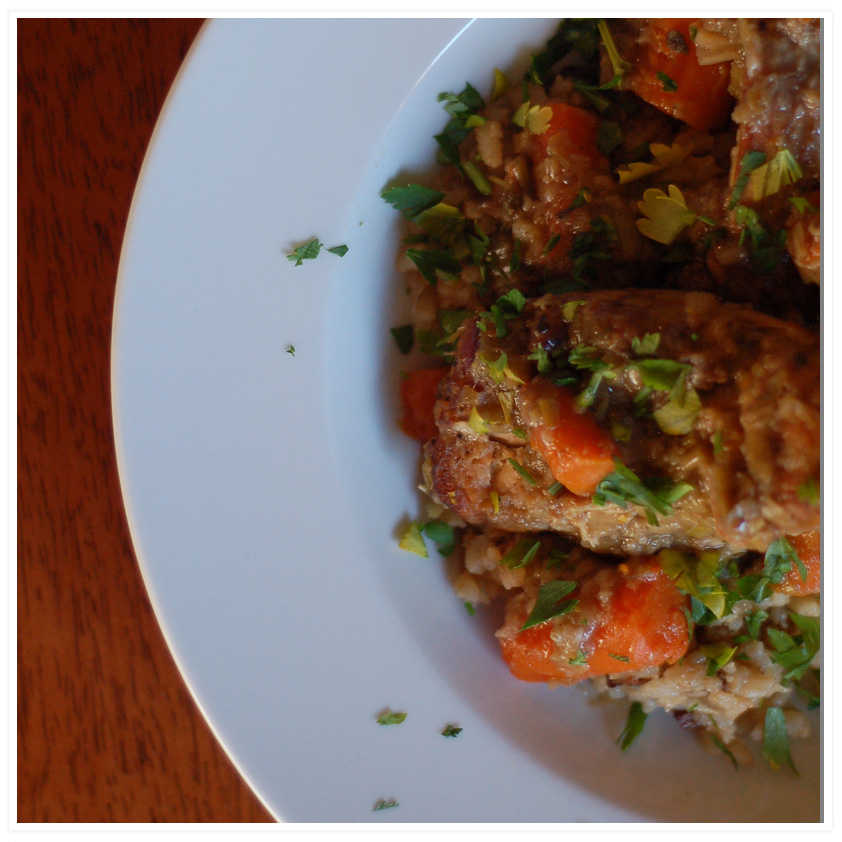 It was delicious.  We had friends over impromptu and had a delightful time eating it.  So glad they came!
Happy cooking!