Popping in with a little letterpress action here! We've been working on tons of new designs for roll-out this May, and reprinting lots and lots of cards that were out of stock, and oh… we hired another printer here at Wild Ink Press! So exciting. Yes, we are now a staff of six – Matt, me, and four awesome employees. But, that's another post for another. And while we're at it, I'm due to give you another studio tour too, so you can see the crazy mess place that is our card operation.
But, for today, just wanted to post these pretty little Easter cards. Not everyone wants to send a bunny or egg card… but if you want to send a Christian/religious Easter card, you are stuck with the over-the-top/uglies, mostly. Well, with that in mind, I drew this trio of happy sentiments…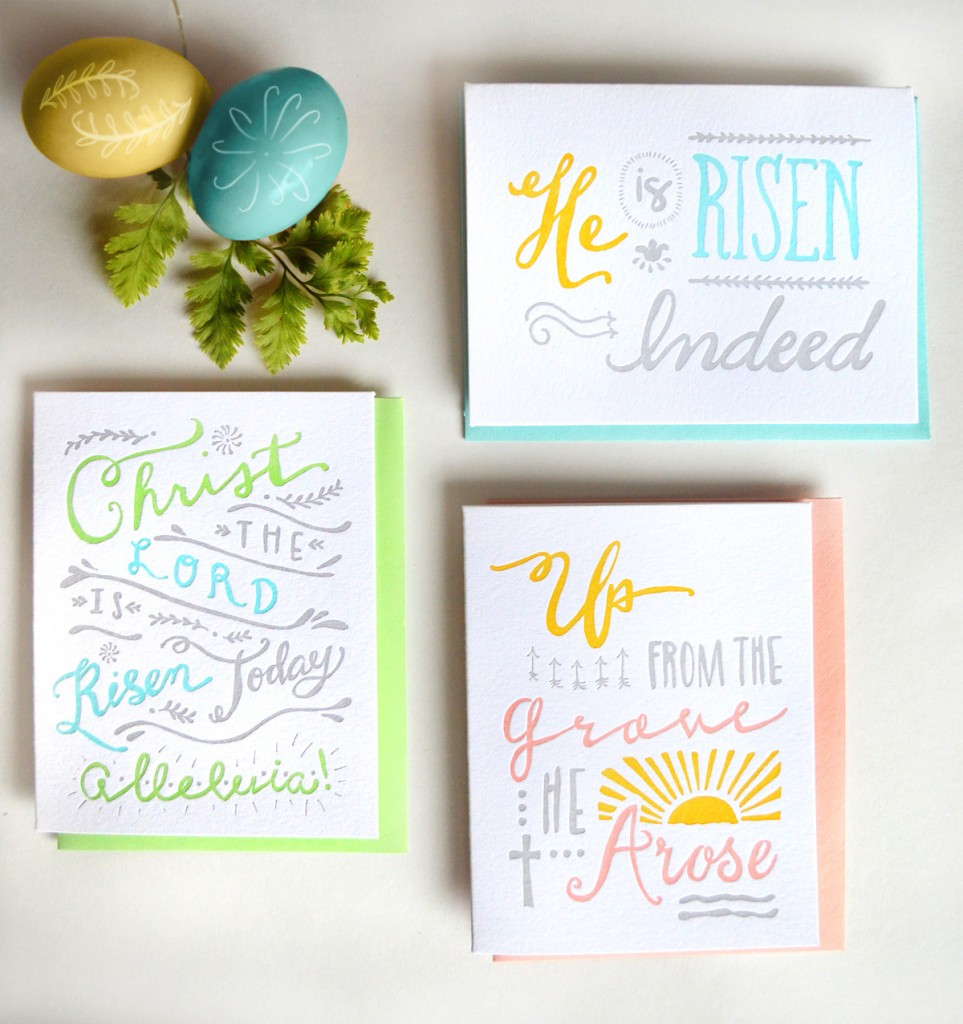 I bet you can recognize their lyrical origins (name those tunes!). Although the top one is my favorite congregational response, and not a hymn.
Anyways, here they are. Happy spring palette, whimsical calligraphy, simple sentiments: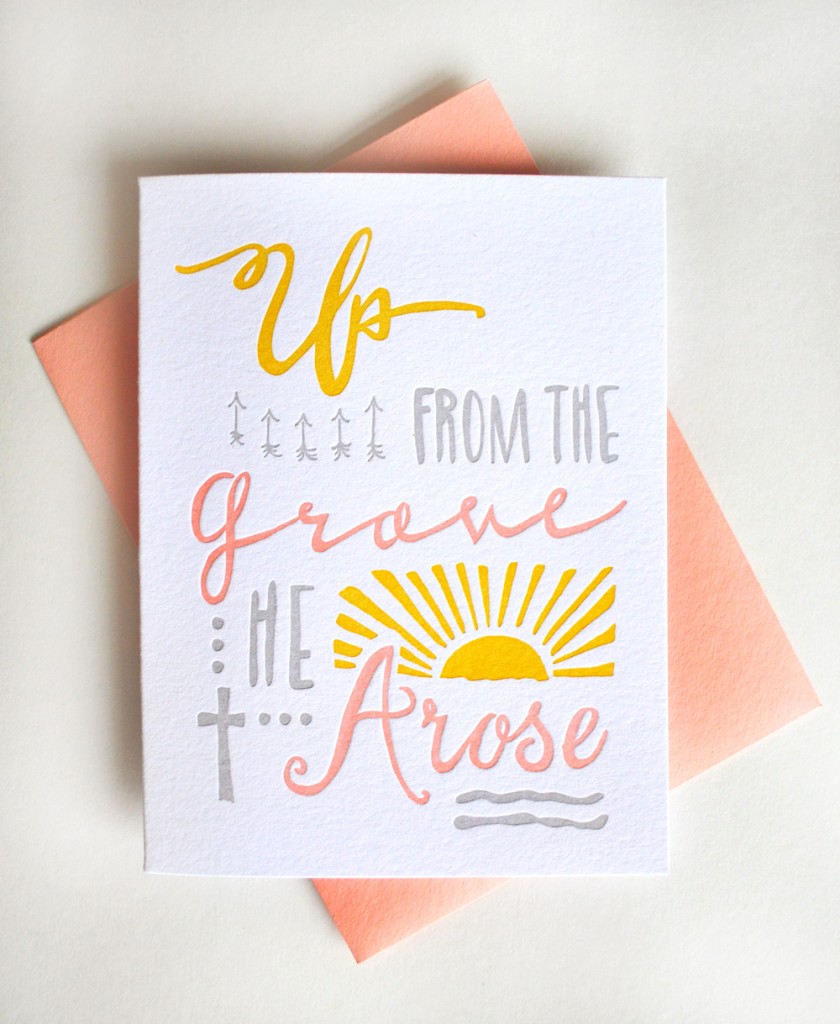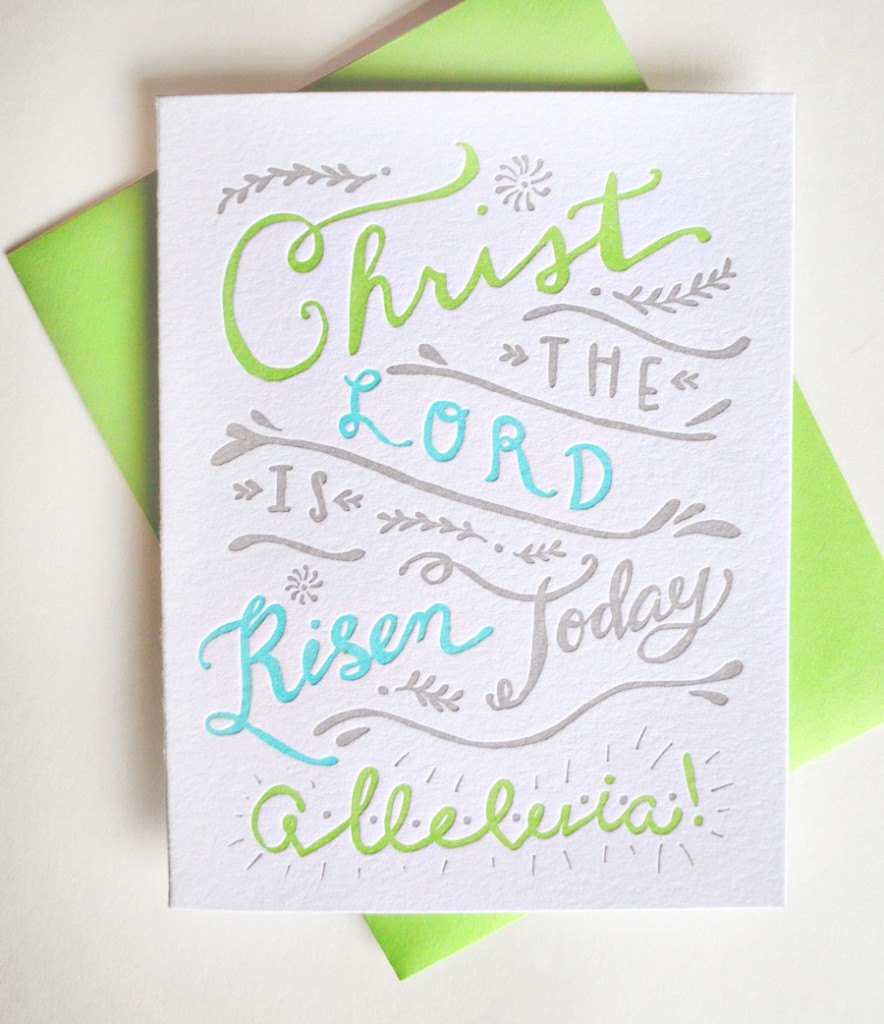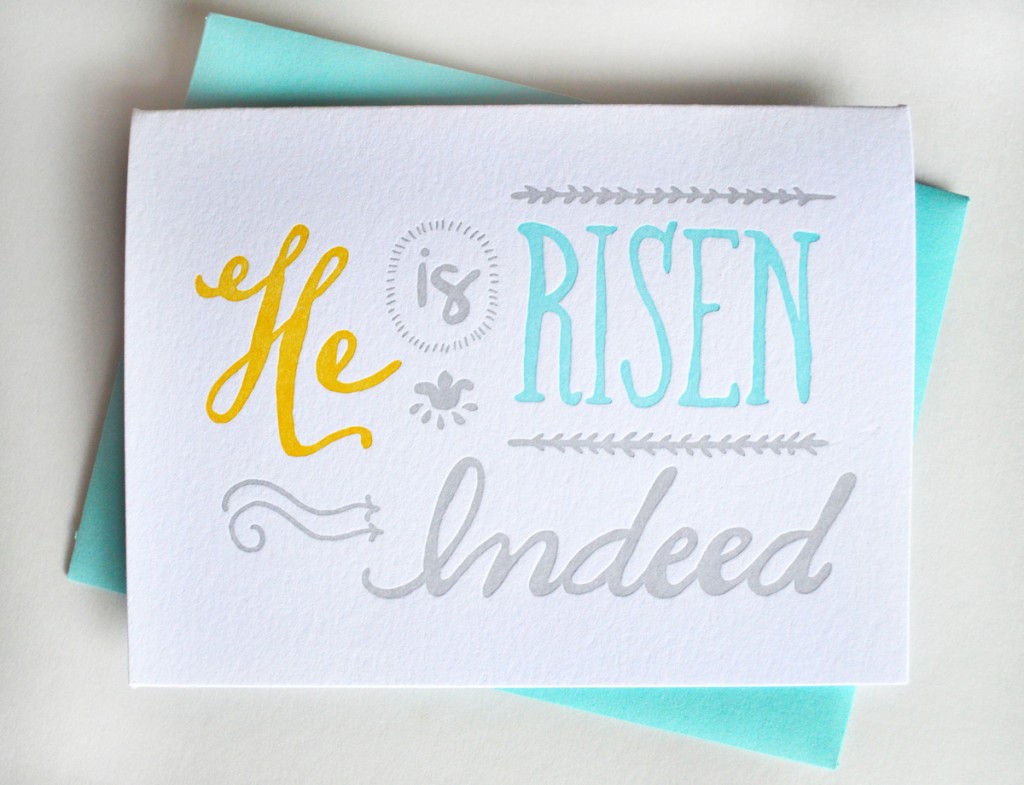 I shot them in the (very low) light of my dining room as all the winter storms coming through recently have made it dark, dark, dark. Finally I quit waiting around for sunshine and just decided to let photoshop be my lightener/friend.

And in case you want to see behind the scenes of a Wild Ink photoshoot…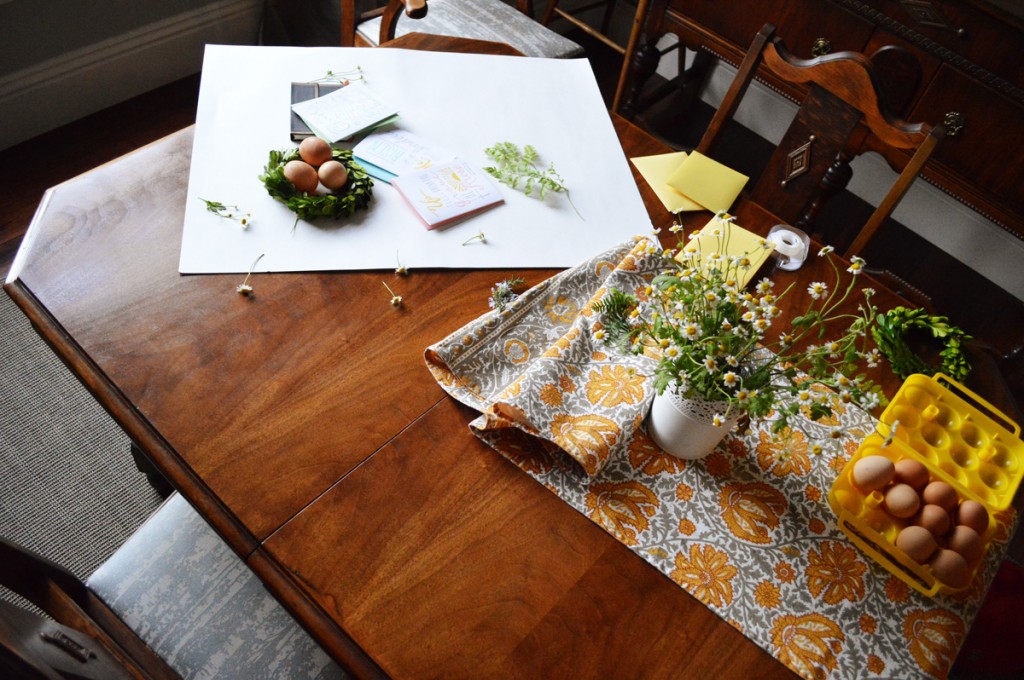 Kinda haphazard, huh? In a sort of spring/easter/sunshine way. Thanks to my parents for the lovely farm fresh eggs!
You can find the cards on our website, on etsy or here in Chico.