Happy New Year, friends!  I'm back at the blog, and I have some delightful posts lined up that I am dying to share with you… namely our studio before-and-after – the biggest remodel I have ever done! Plus opening up a stationery shop in downtown Chico! Oh, and I'm planning a post on clean-eating ideas and menus, since I received so many nice emails and comments asking for something like that.
Anyhow, I'm trying to share more of the amazing and fun work we get to do behind the scenes here at Wild Ink Press. We do so many print jobs that never see the light of day (beyond getting into the clients hands, that is), so I'm trying to break that habit and give you more of a dose of what we print here at the studio. Some of our favorite things to print, besides our greeting cards, natch, is work for our local community. Whether it be a hospital gala or the university Christmas card, we love getting to ink up the presses for a Chico business. So, when Sierra Nevada (heard of them? ;)) asked us to letterpress two invitations for them, we were delighted to help! We had previously worked with them on a limited edition Beer label (anybody remember the Maple Stout?), which I was able to share on instagram but once again forgot to blog about.
So, here I am, sharing.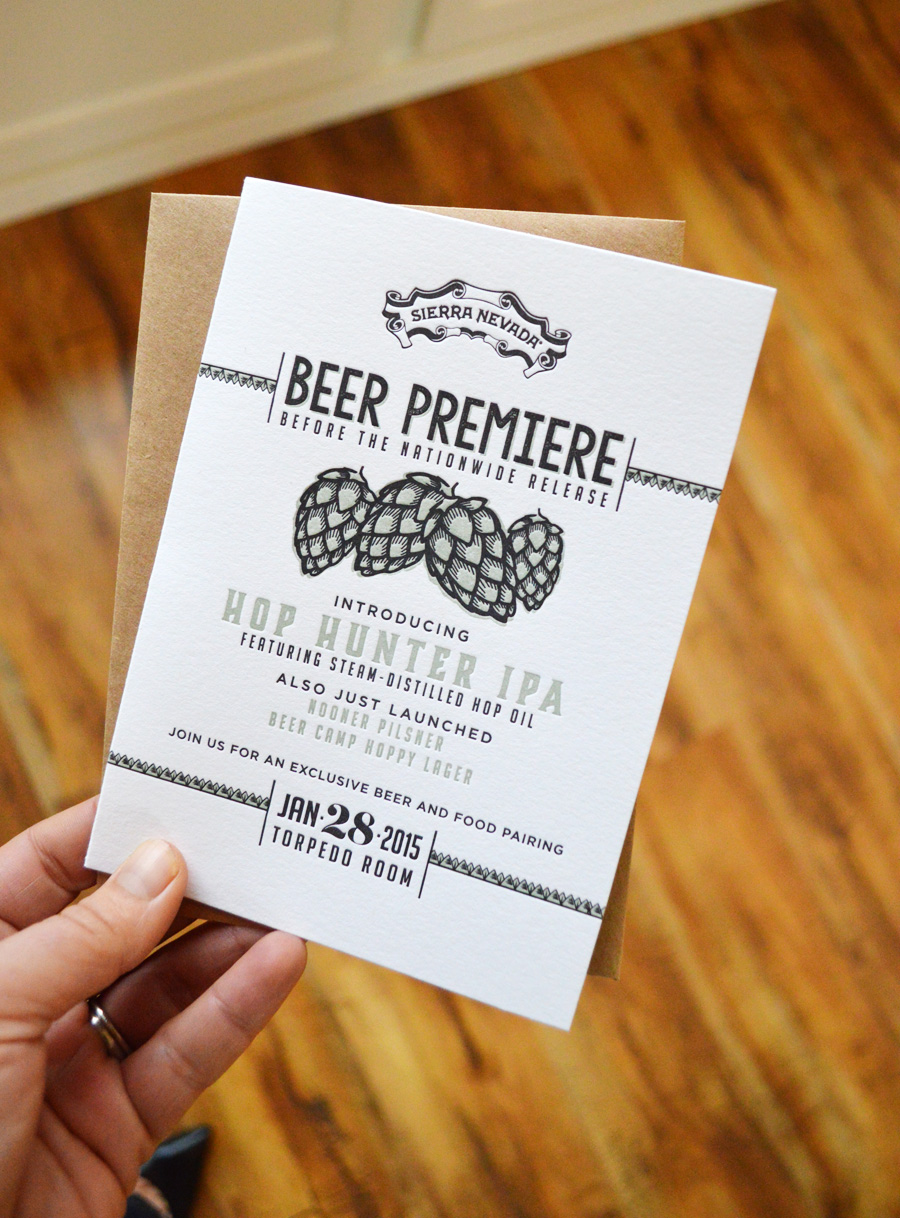 These were printed two color inside and out, A6 size, with kraft envelopes.
Just a note for folks looking for custom printing work – you can save money by having the same PMS colors and size on two jobs being run simultaniously. There's not as much set up, so we can trim the time on press a little.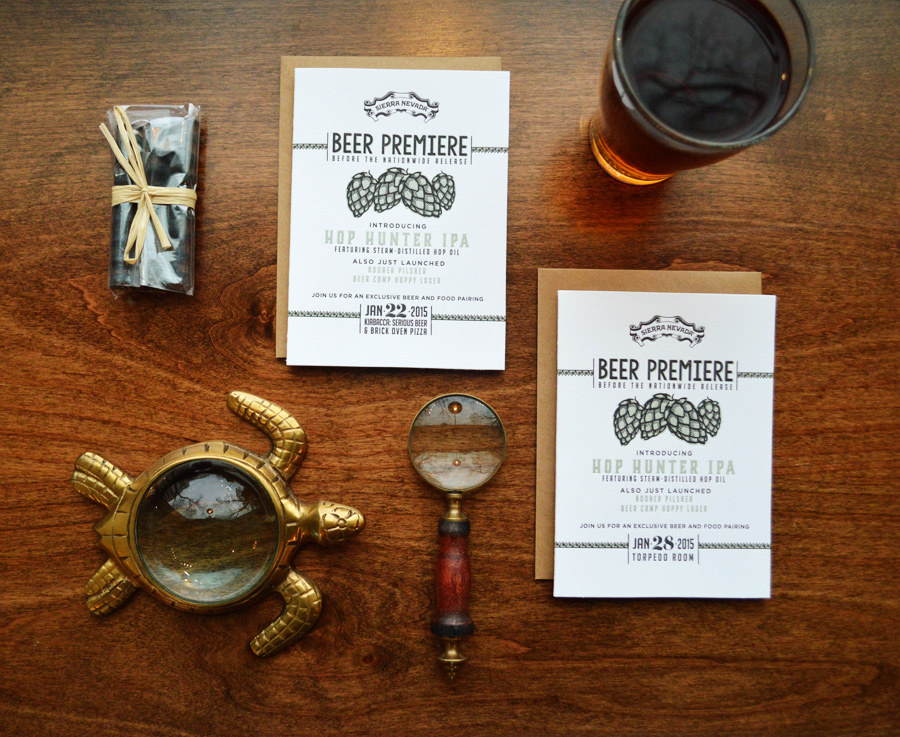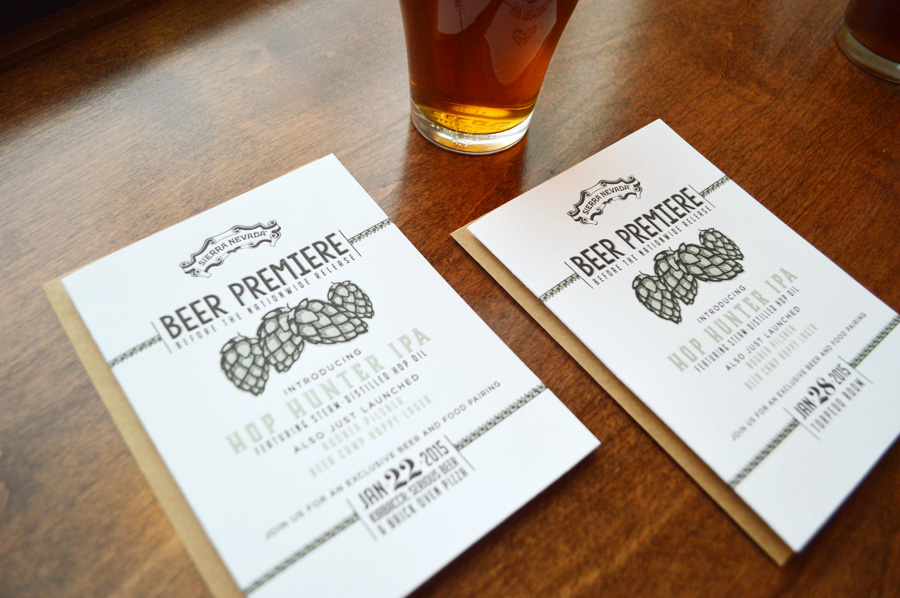 Aren't those little acorns* cute?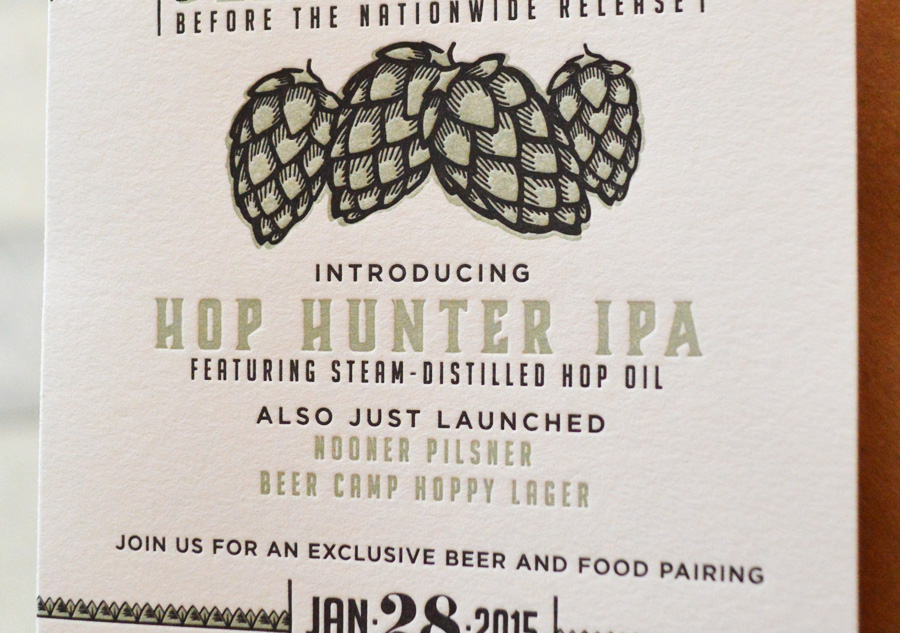 Now if I had only been invited to one of these parties…
Happy Tuesday, folks! Enjoy the short workweek!
*hops. Inside joke.